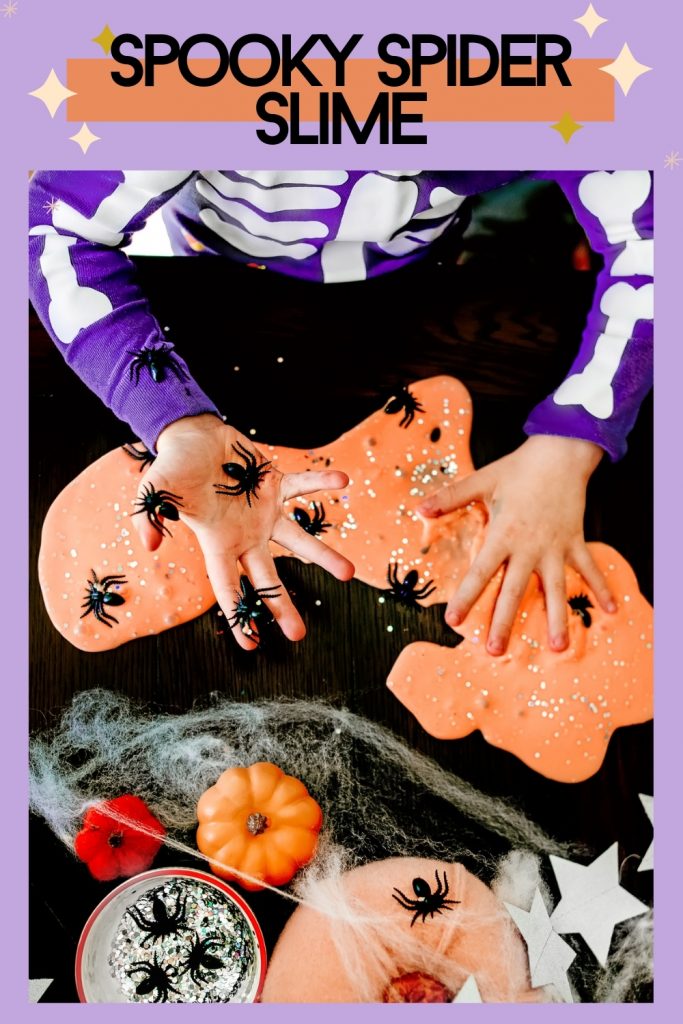 Make your own spooky spider Halloween slime with your kids this fall. Slime only requires a few ingredients and provides hours of playtime fun! This fun ooey-gooey concoction is perfect for brewing up some October sensory play together. Take a look at the video, grab the ingredients, and try out the recipe below! Save or Pin the graphic below to save the recipe for later!
I love to make slime for tactile sensory play by using the basic recipe and adding a variety of add-ins like glitter, foam balls, or color to customize for seasons or holidays! You could even make really cool glow in the dark slime by using this glow in the dark glue ! The kids loved watching their spiders climb slime "webs" and told me the glitter pieces were spider eggs 🤢 There's some creepy imaginative Halloween fun for you, I guess, just keep those spider eggs to yourself, kids!
As far as slime clean up goes (number one slime question from parents- always!), we typically keep the slime on the kitchen island or a play mat (I love the edge this one has!) and any residue cleans right up with soap and water. We haven't had any mishaps, but I've heard that vinegar works wonders!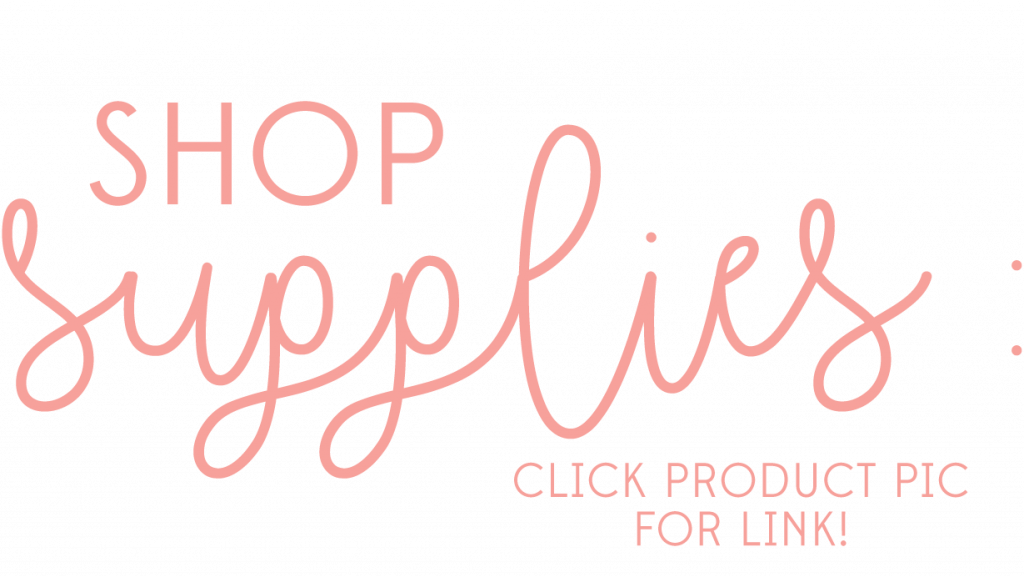 Spooky Halloween Slime Recipe
Step 1:
Mix 1 cup hot water and 1/2 tsp Borox.
Stir until dissolved.
Set aside.
Step 2:
Mix 1/2 cup of water and 1 bottle glue (about 4oz)
Add any mix-ins: glitter, color, etc.
Step 3:
SLOWLY add your mixture from step 1 into the glue mixture*
while stirring constantly to combine until it forms a ball
Use your hands to finish squishing it together
*It doesn't take much, just a few drops at a time!
You'll be able to start feeling the mixture getting thicker!
Step 4:
Add plastic spiders – have fun!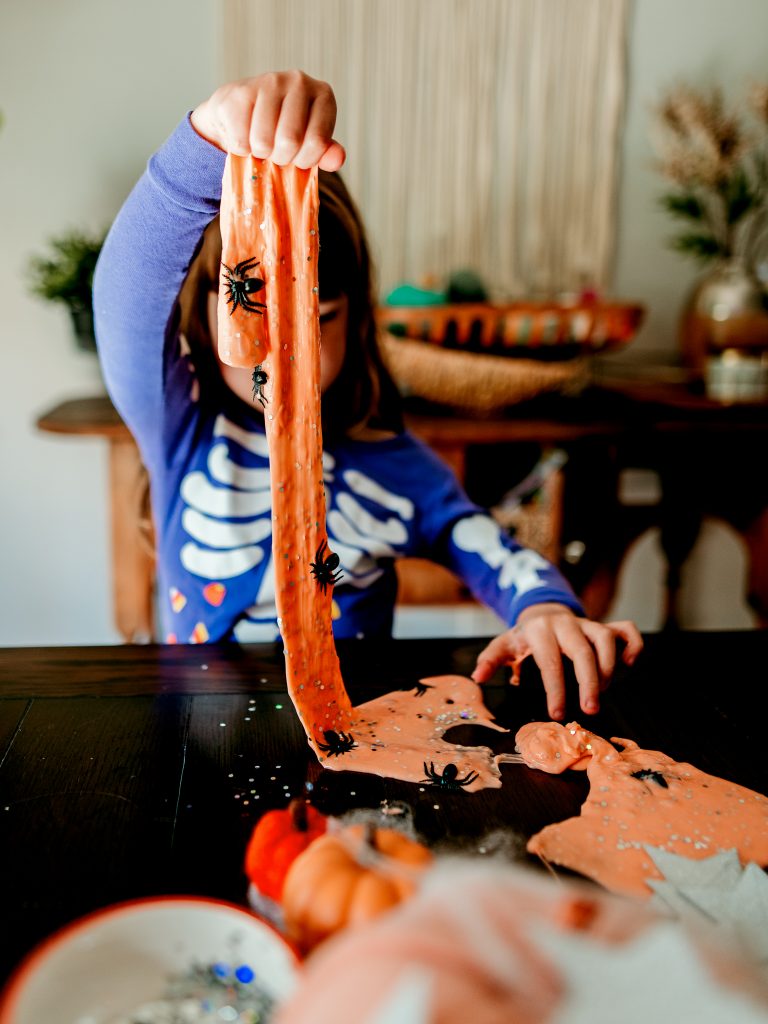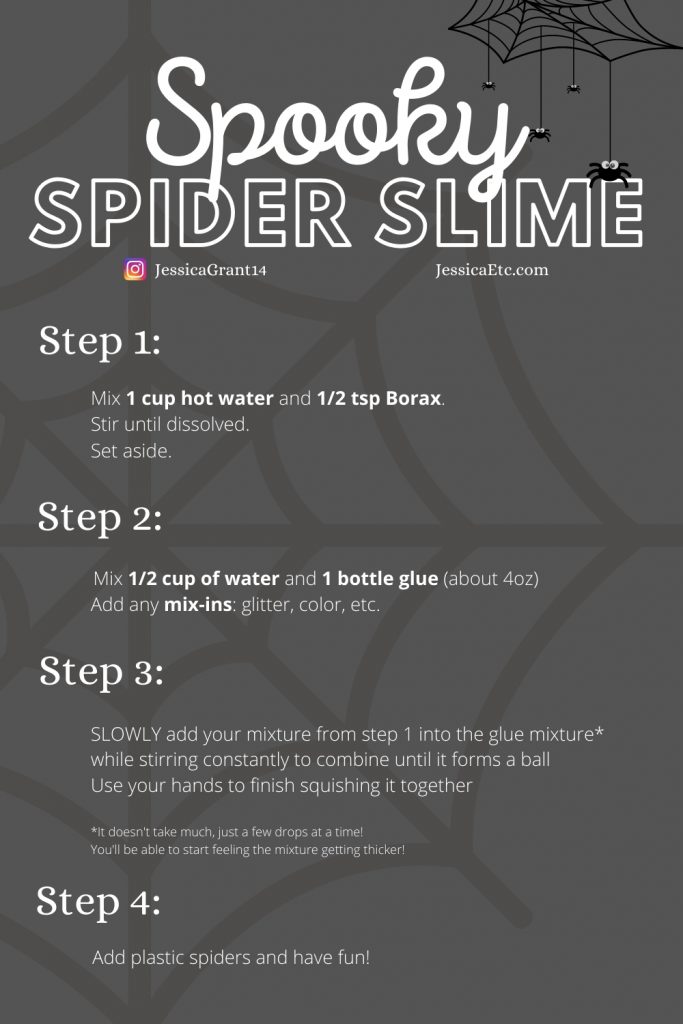 If you love slime as much as we do, be sure to check out The Ultimate Slime Recipes
*Slime Recipe Safety: Keep in mind that this recipe uses a chemicals as an activator and, as such, making slime should be done with the help of or under the supervision of an adult. I choose to mix and handle the Borax dilution myself and keep the Borax powder away from my children. Boron (and its derivatives that are found in Borax, contact solution, and liquid starch) is considered a potentially toxic irritant and its use in slime-making is often debated. The diluted amount used to make slime is considered to be safe, however some individuals may be more sensitive. Discontinue use if any irritation occurs. Slime should not be ingested. Wash hands and play surfaces before and after handling slime to avoid any residue being rubbed into eyes or mouth and to keep your homemade slime fresher for longer.