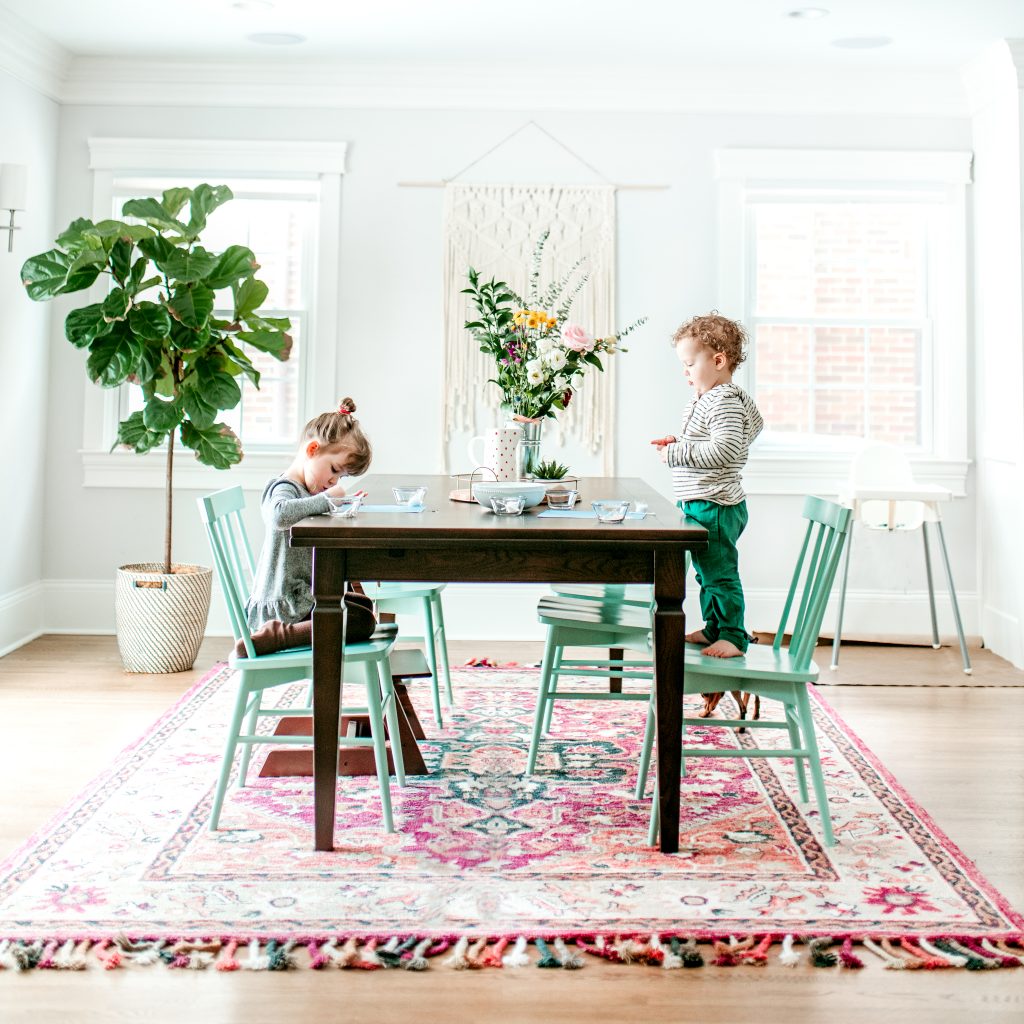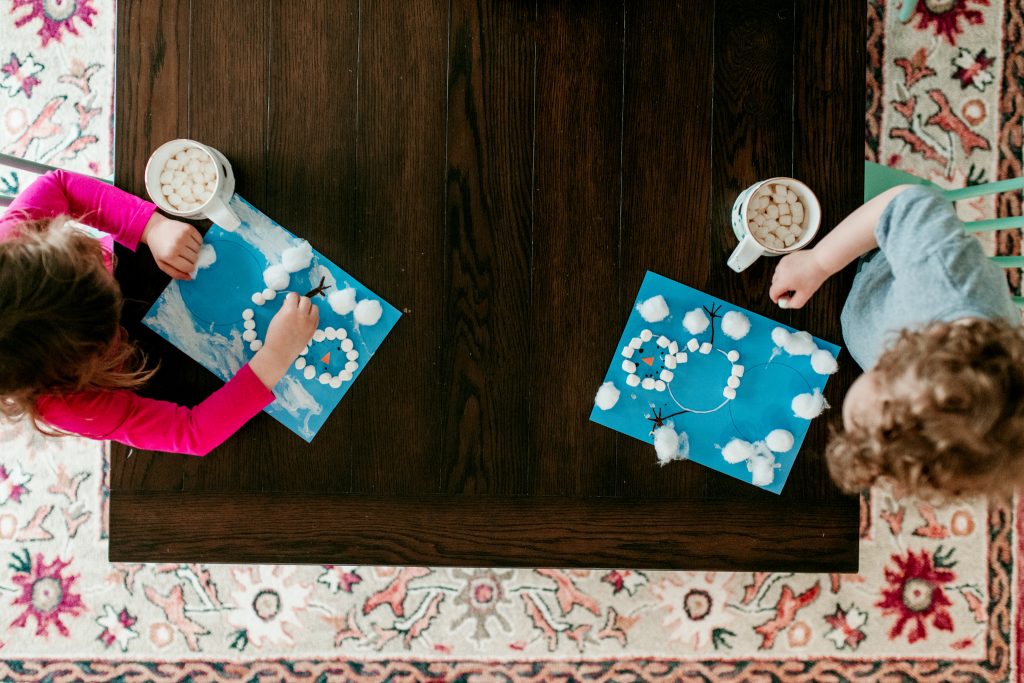 Does anyone else feel like January is 34325245 days long? The holiday rush is over, the cabin fever is setting in. This is the time of the year that I really find myself aiming to add more structured activities to our lives. It creates a much smoother and more pleasant day! If you're in the same boat – uh, sled? – your kids (and you!) will love this simple snowman craft. I've divided the project into two parts which is one of my favorite tricks to make sure kids stay interested and are able to focus on smaller tasks and/or new skills. Plus, it gives us two days (or a morning and afternoon) worth of activities.
Snowy Process Art- Part I
The first portion of the snowman craft promotes process art; the focus is more on the creation of the work and not necessarily the outcome. I try not to give too many instructions or rules when we do open ended art like this; I simply gave them the supplies and told them to make their paper look like the snow outside. If this sounds perfect for your 1-5 year old that isn't interested in following directions anyways- you're right !! It is the perfect way to give them controlled freedom to explore different textures, processes and tools.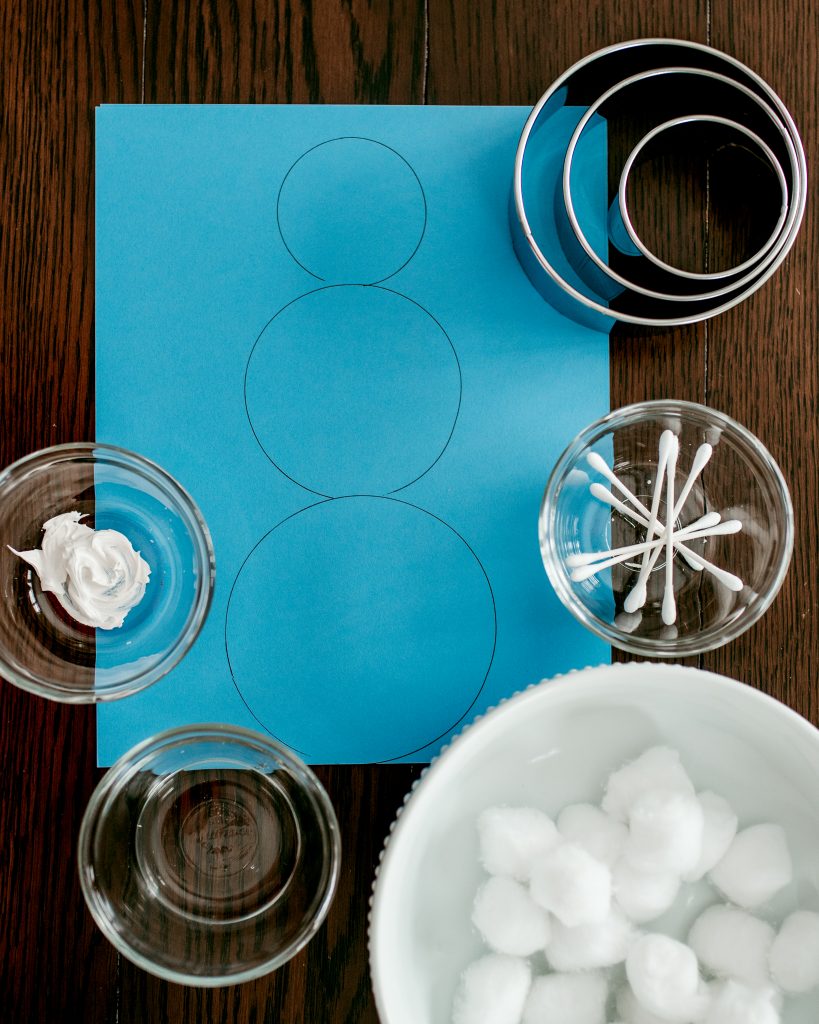 To start, you'll need:
paper
cookie cutters, bowls or cups to trace snowman circles
white paint
q-tips
cotton balls
glue
The only instructions are to keep their snow on the outside of the snowman lines because we will be doing more with that later – but it's also not the end of the world if it happens 😉 !. I always find it so fun and interesting to see how their creativity flows with open ended art like this. Harper used the q-tips as a painting tool to make snowflake dots and eventually scribbled them together in a big blizzard, whereas Ethan glued ginormous snow cotton balls all over his scene.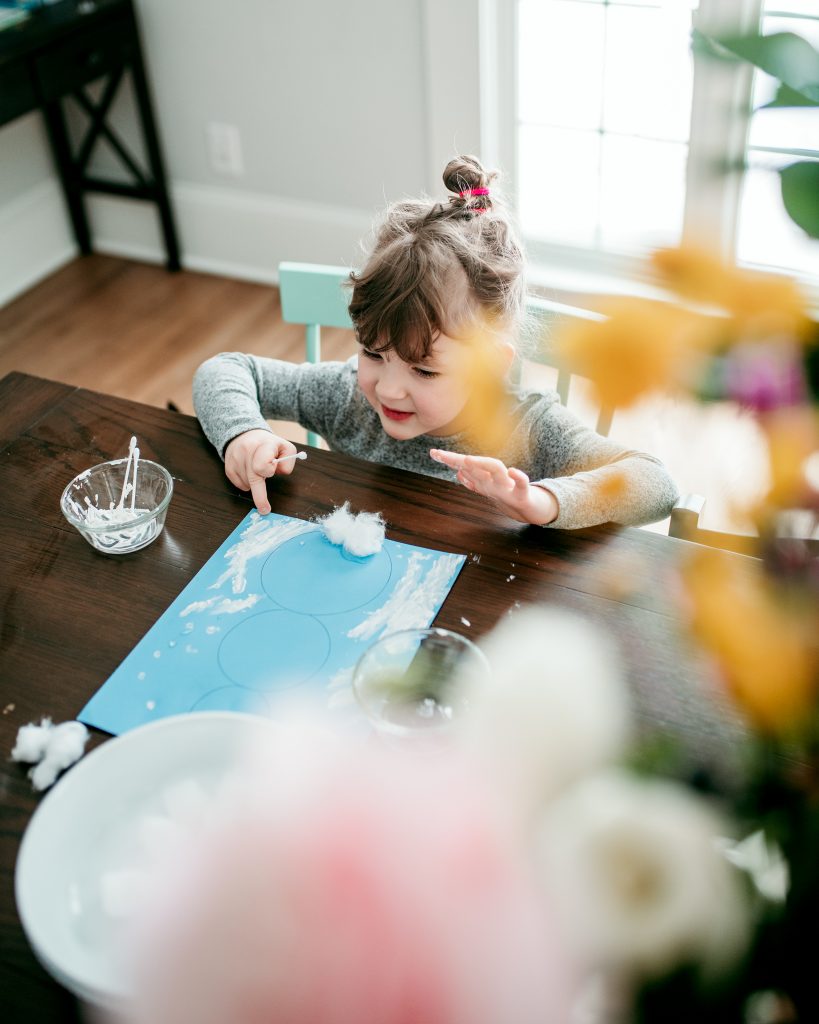 After the paint and glue from part 1 had dried we added arms, a face and a paper triangle "carrot nose" to prepare our snowmen for day 2.
Marshmallow Snowman Craft- Part II
Do you want to build a snowman ? The second part of this adorable (and yummy!) snowman craft is the perfect activity for a cold day. Side of hot cocoa optional, but highly recommended 😉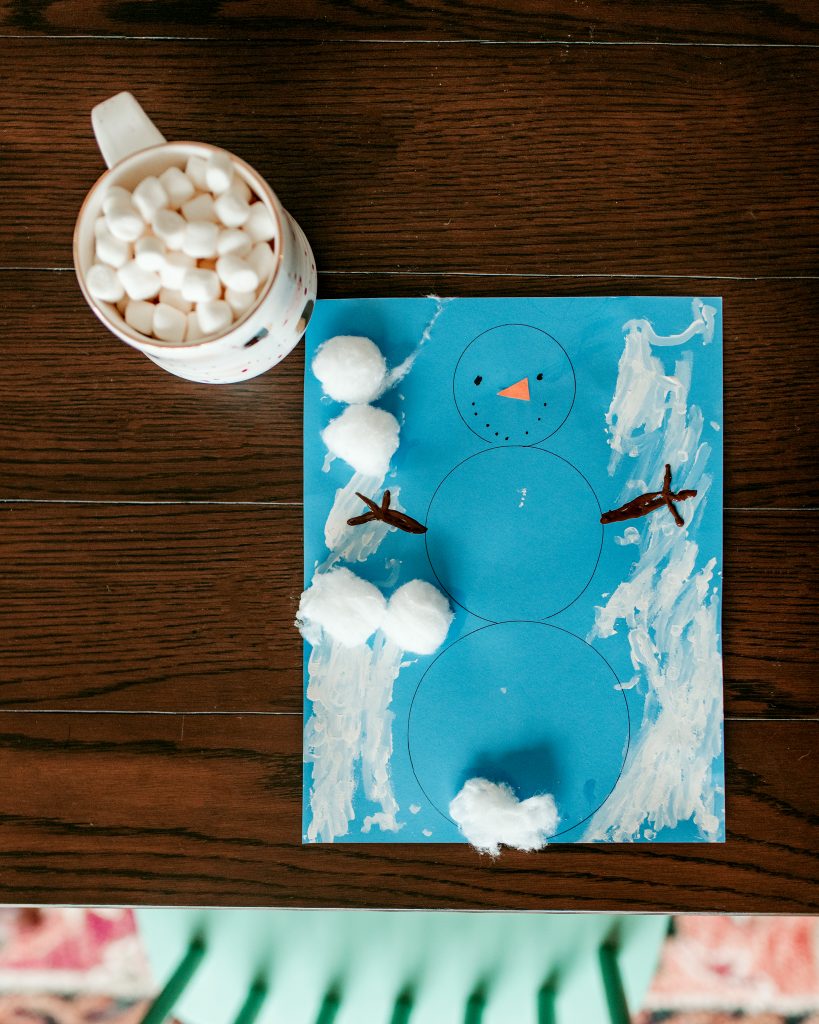 All you need for this snowy day craft continuation are mini-marshmallows and glue. Harper (4) was able to squeeze the glue to trace along the circles on her own. I helped Ethan (2) by making one glue circle at a time on his paper. Once they had their glue lines traced, they stuck marshmallows to it to build their snowman!
While it is definitely adorable, I also love when our our activities also have a more focused purpose. This fun snowman craft was a great fine-motor exercise (using a pincer grasp to pick up and hold the marshmallows), as well as an out of the box way to practice pre-writing skills (tracing lines with both the glue and marshmallows).
Oh! – One more thing that we worked on was the self-control to not eat any gross, glue-covered, marshmallows during the project. Their patience was rewarded with (fresh!) marshmallow treats afterwards 🙂 !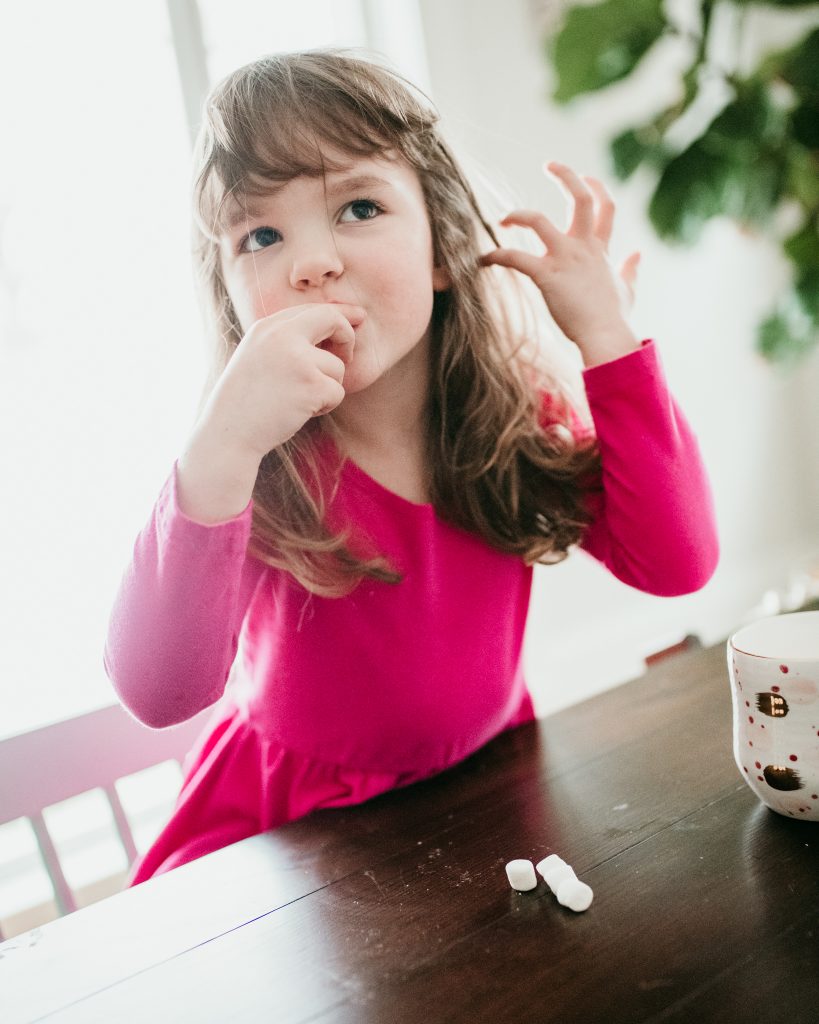 I'd love to see your creations! Tag me on instagram @JessicaGrant14 !!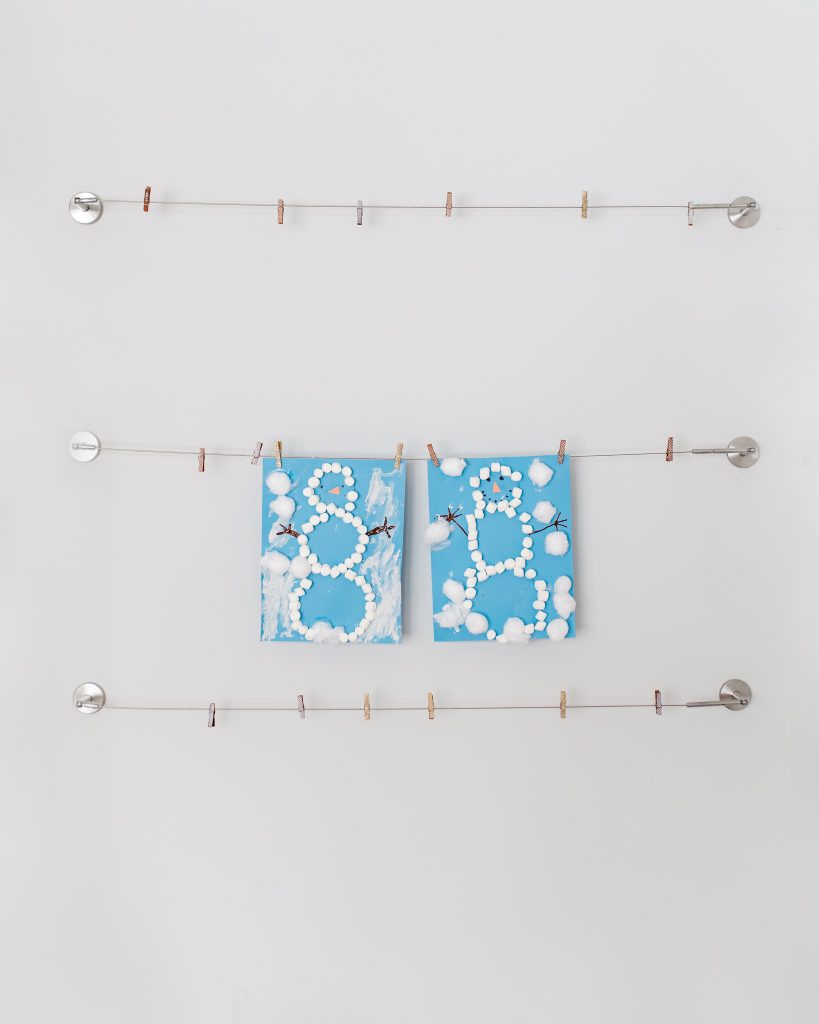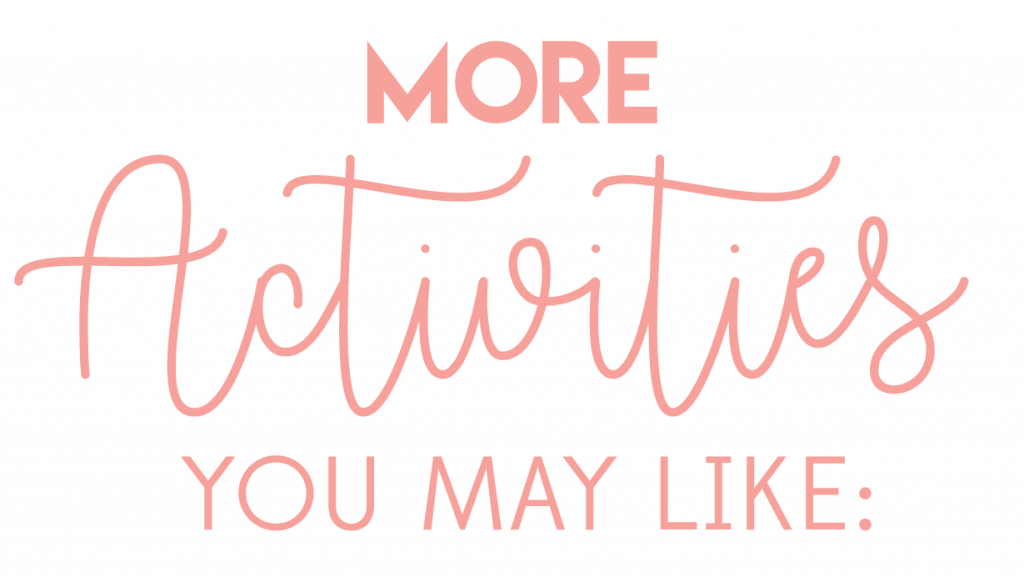 Build A Snowman Sticky Window
Snow Dough Recipe