Here I am, 30-something years old, and still looking forward to Back to School clothes & supplies shopping! I was so excited to plan a day out with my big first grader as we get her ready to go back to school! She'll be back in person this year and her closet definitely needs a refresh after a year of at home learning. I planned a Mommy & Me shopping date so we could spend some one-on-one time together- something that just doesn't happen much these days with two younger siblings!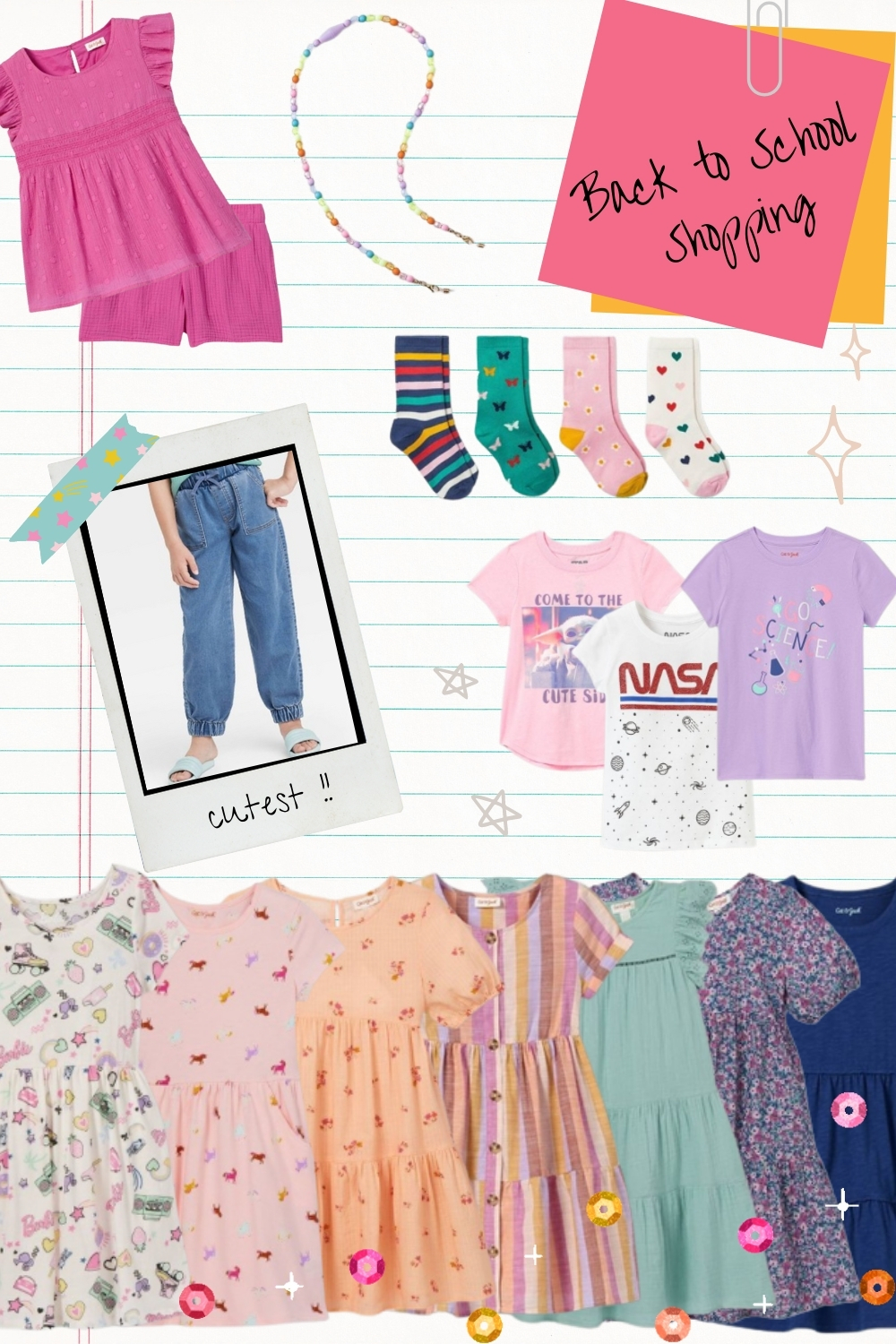 We started the day off with a new haircut and then store-hopped to see what kind of back to school clothes for little girls we could find. I love that she is old enough to pick out her own things that she wants to represent her style, although I did retain rights to veto 😉 This year she is completely shopping in the big girl section of most stores. We found some adorable items to start the school year and transition into fall! Check them out:
Affiliate Links
Here are some of our favorite finds! Click the product images below to shop!

As you can see, dresses were the big winner in the back to school clothes haul. She's in a phase right now where she isn't a fan of leggings (the horror!) or any sort of stiff fabric (I was mostly worried about finding ANY pants she would agree to, but the denim joggers we found are amazing) and the combination of cotton and gauze dresses will be perfect to keep her focused on learning and having fun instead of being preoccupied with her clothes. My favorite thing about dresses is that they can easily be layered into cute outfits once the weather cools down by simply adding a sweater and tall socks with boots. So cute! I can't wait to see my first grader all ready to go in her new back to school clothes style!!
You May Also Want to Check Out: