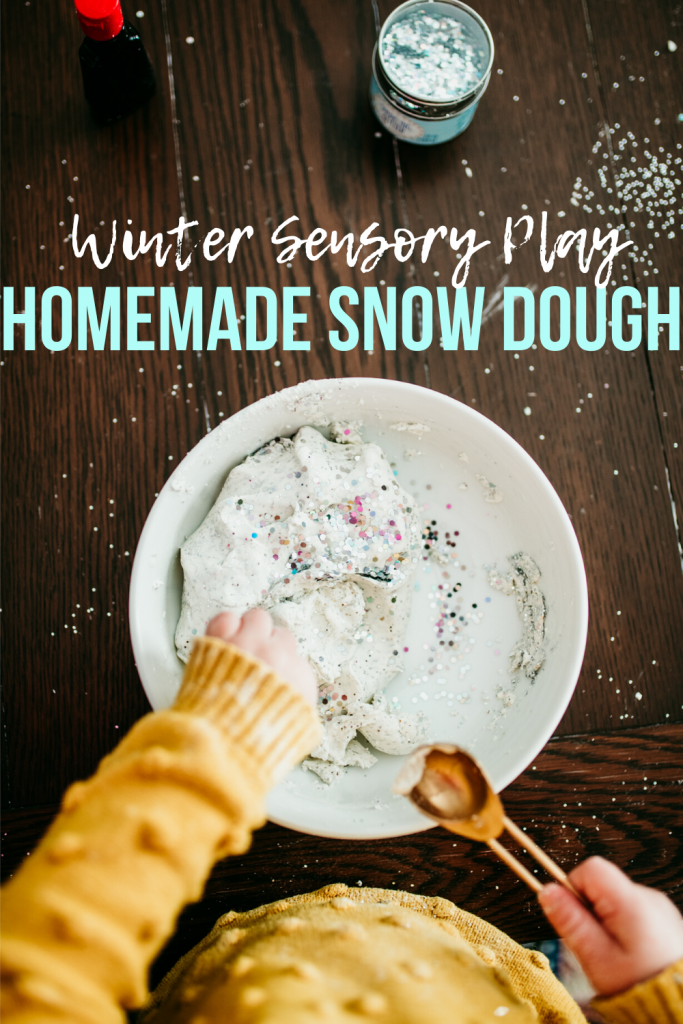 Along with the excitement of a snow day comes the bubble-bursting possibility that it's just TOO COLD to actually go outside. Or maybe you don't even have snow and just want to create some winter magic. Snow dough is a fun sensory activity that lets your kids experience wintery fun in the comfort of your cozy home! It is SO EASY and only requires two ingredients (but check out some of the optional add-ins below to make it an even greater sensory experience!)
My kids had an absolute BLAST making this dough. Although there are only two ingredients, the textures of both are so different that it becomes its own sensory experience. They loved the mixing process just as much, if not more, as playing with it; but consider yourself warned that getting your kids involved in creating their own snow dough is a recipe for having a cloud of cornstarch floating around your entire house 😆 Once the dust settles (literally), the dough lasts for several days to weeks if kept in an airtight container or bag.
So here we go! :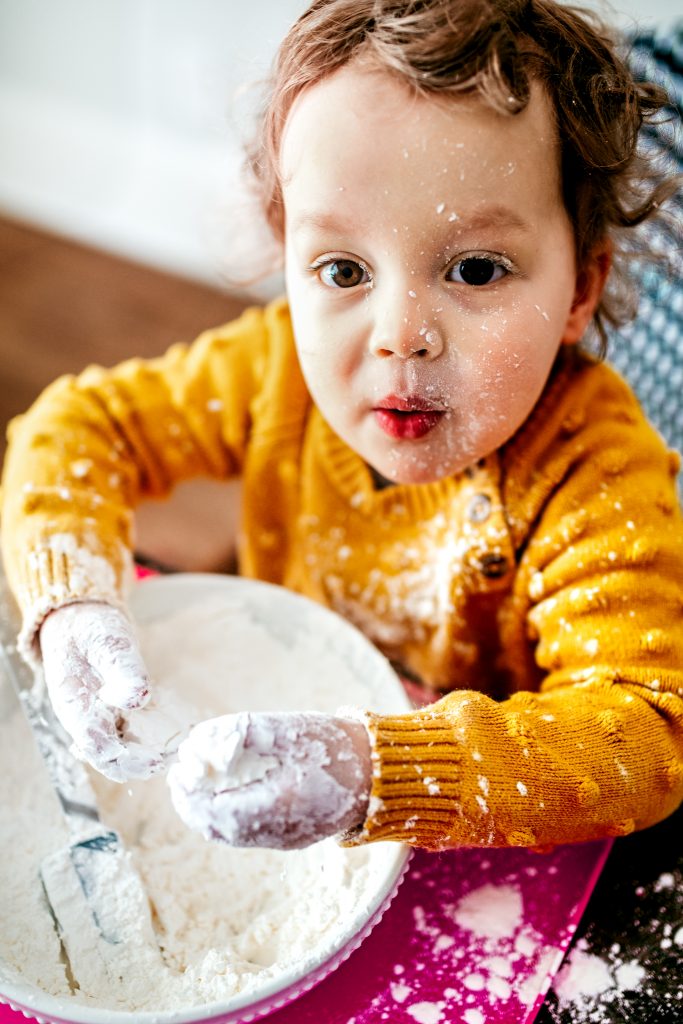 How to Make Snow Dough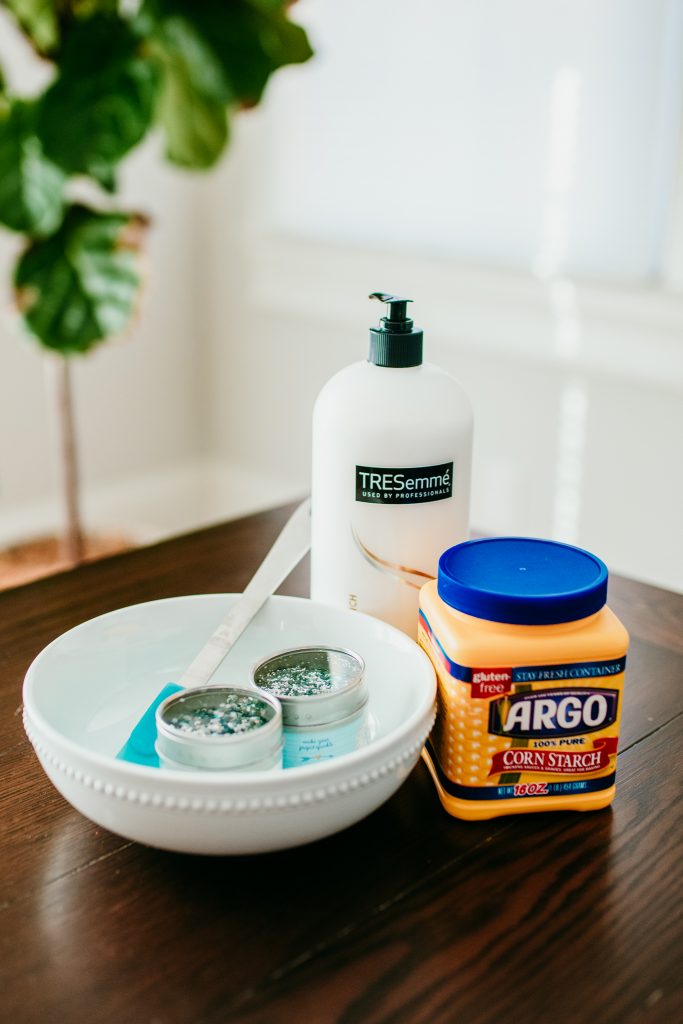 Snow dough in its most basic form is a mixture of 1 cup conditioner to 2 cups cornstarch. Don't stress about the kind of conditioner to use, I just went with the cheapest and biggest one I could find at the grocery store and it worked just fine!
First, Combine 1 cup conditioner and 2 cups cornstarch together. (Hi 👋🏻if the kids are involved, this is the part I already warned you about. The cornstarch takes on a life of its own and flies everywhere if they mix too rambunctiously. Mine also discovered that it makes really pretty clouds if they clap their hands together or blow on it… )
It's all in good fun and we had quite a few laughs, buttttt I'm just sayin' … if your eye is twitching just from looking at those photos, this is a good one to prepare ahead of time and get them involved with adding mix-ins at the end or to just skip right to playing!
Next, Mix until a dough forms. There's a fine line between sticky and crumbling. If it feels sticky, add a little more cornstarch. If it's crumbling, mix in a little more conditioner.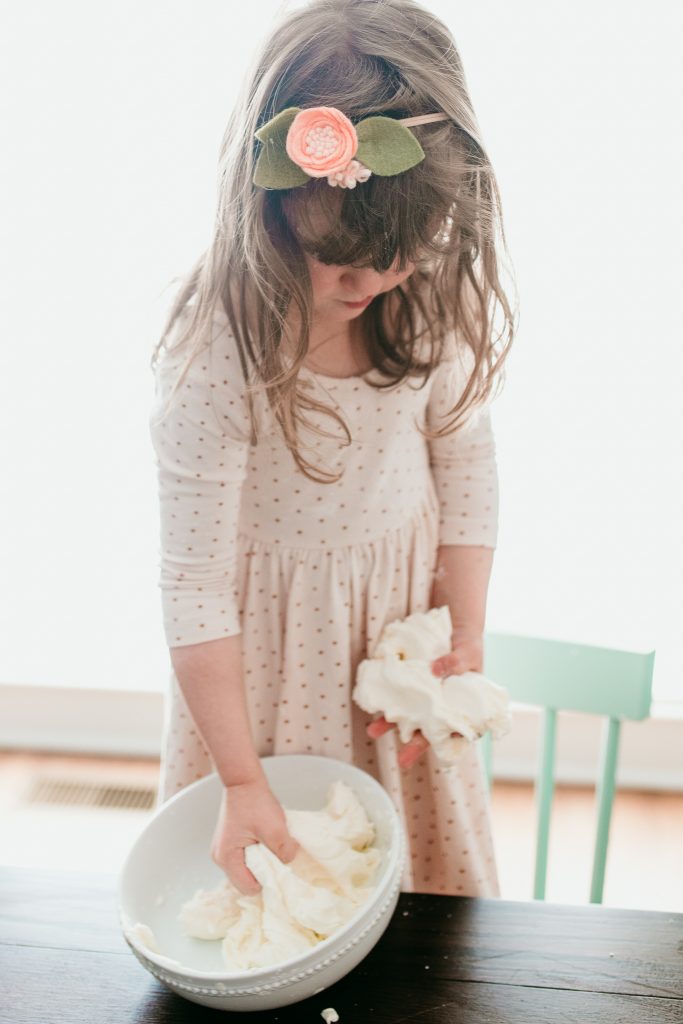 Optional – Add-ins are a great way to make this an even more fun sensory experience! Once your dough is formed, you can mix in glitter, color, or scents. We added two sizes of glitter and mint extract into our snow dough.
Winter Sensory Play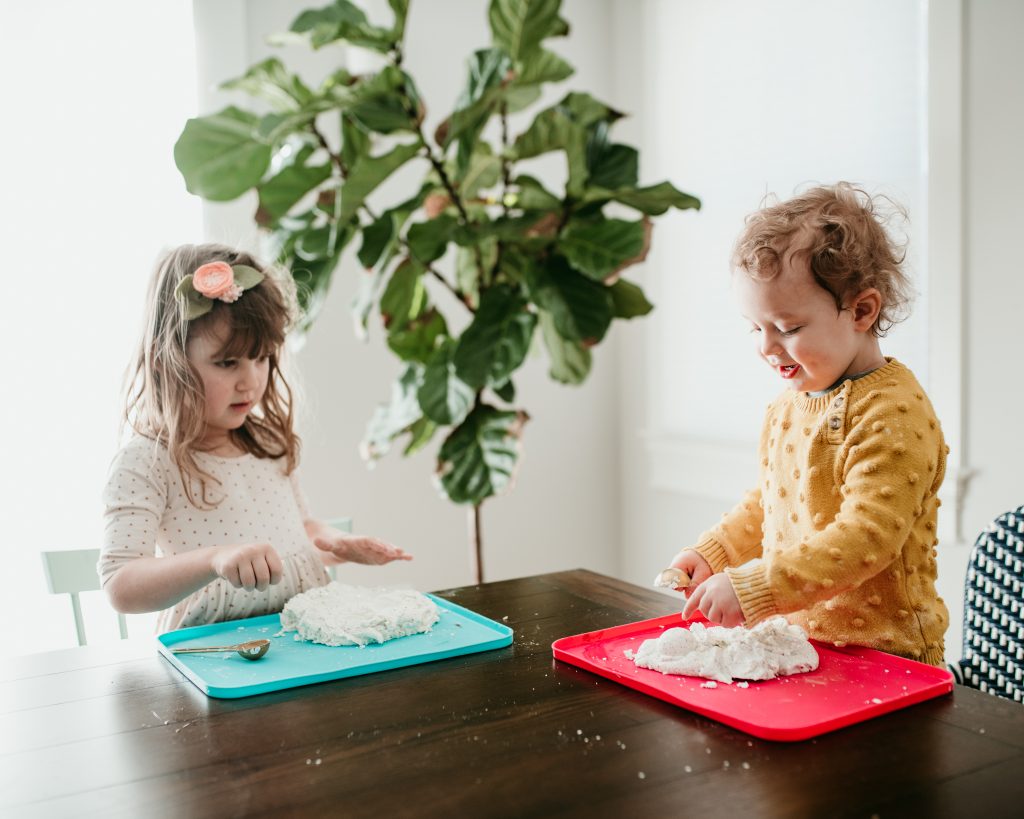 The unique texture of the snow dough is a combination of kinetic sand and play dough. It's squishy and fluffy going through their fingers, stretches, but also holds it's shape. We played for a little while just using their hands (they built little igloos and rolled snowballs and snowmen) and then they requested to add our bag of playdough tools (a variety of cutters, rollers, cookie cutters and scoops). If you don't have specific play dough tools, kitchen utensils work great!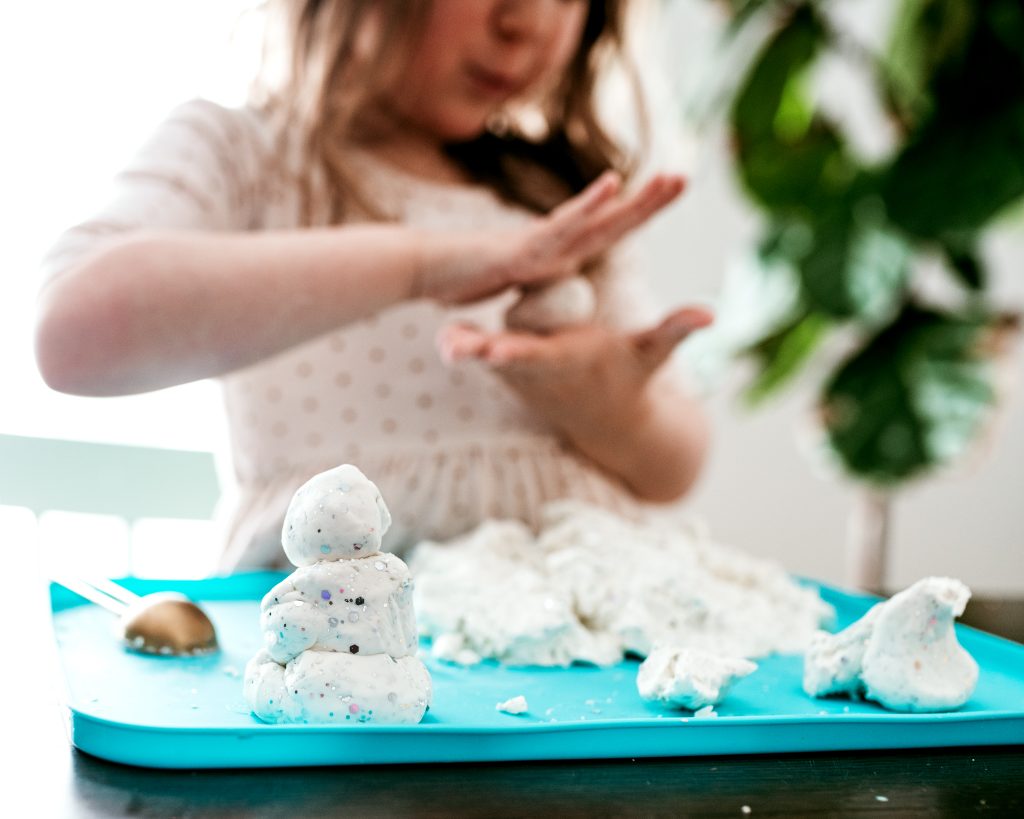 We'd love to see your snow dough creations! Post a picture and tag me on Instagram !