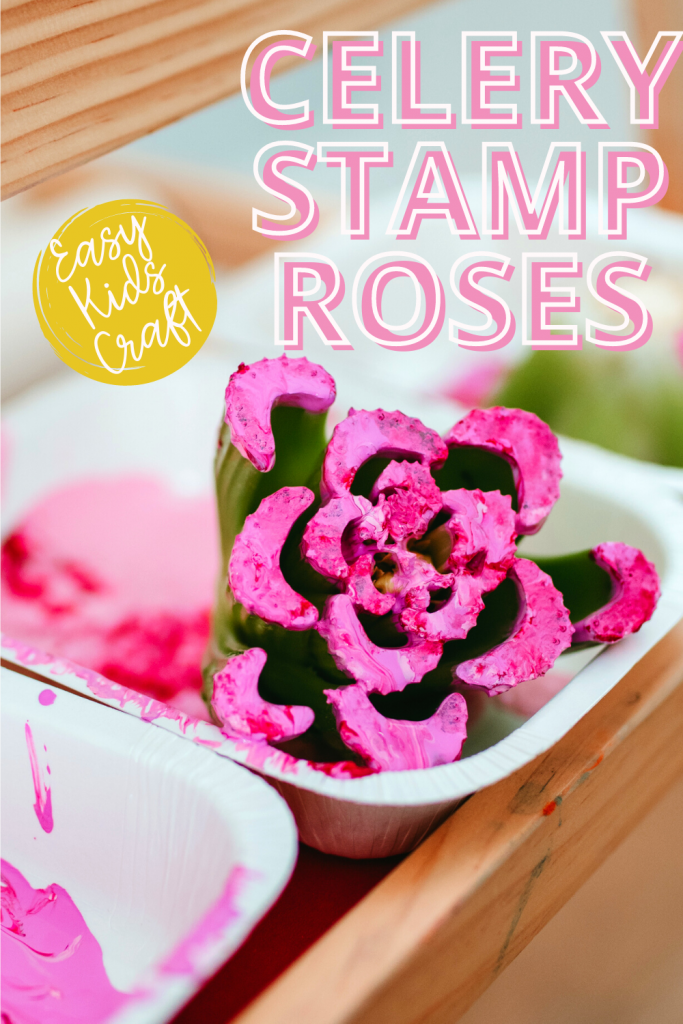 Here's an easy kids flower craft you can do at home with some leftover kitchen scraps! It turns out that the bottom of a celery stalk makes a perfect rose. All you have to do is make an even cut a few inches from the head (bottom) of the celery stalk to remove the leafy branches and you're left with a cute flower stamp! Dip it in one or various colors and press onto paper to make a rose!
Use the stamps and a little imagination to create gardens, bouquets, or simply just pretty floral patterns! We turned this simple flower craft into a whole bouquet by drawing green lines on a large piece of easel paper. The kids matched their stamp to the line "stems" to fill in their vases. We love doing this craft around Valentine's Day or Mother's Day; it can be used to make pretty floral wrapping paper or a lovely homemade tea towel gift!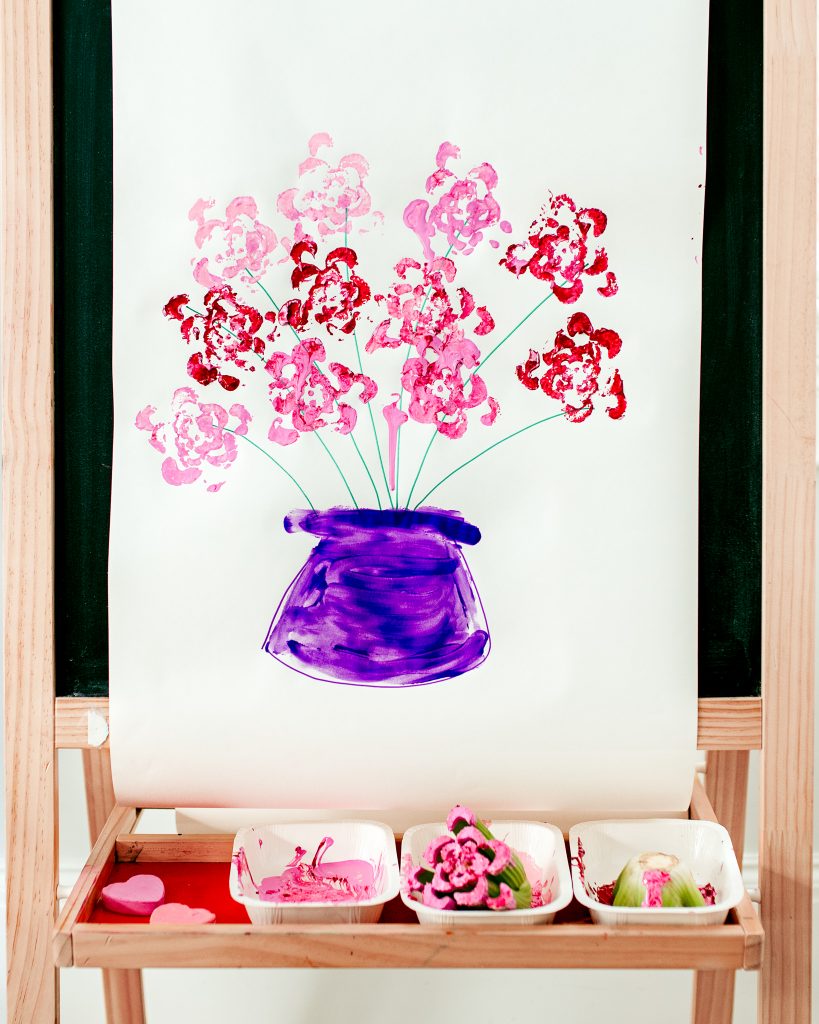 Every artist needs to fuel their creativity and my kids loved digging into a little snack that I made using the rest of the stalks. Their favorite celery snack is "ants on a log" using nut butter and raisins. And, trust me, treat yourself with cream cheese filling and "Everything But the Bagel" seasoning. Yum!