After a long winter, as soon as my kids finally hear that it is "SPRING!", they have visions of flowers and gardening and sunny bike rides. Welp, not quite yet, guys. If your weather is anything like ours, Spring brings it's fair share of rainy and dreary days before finally brightening up. So while we wait on brighter days ahead, I came up with this Spring Garden Sensory Bin to keep them busy!
If you're looking for more fun, come follow me on Instagram!
Update: Check out our 2021 Garden Dig bin; we added bugs and veggies!
This post contains affiliate links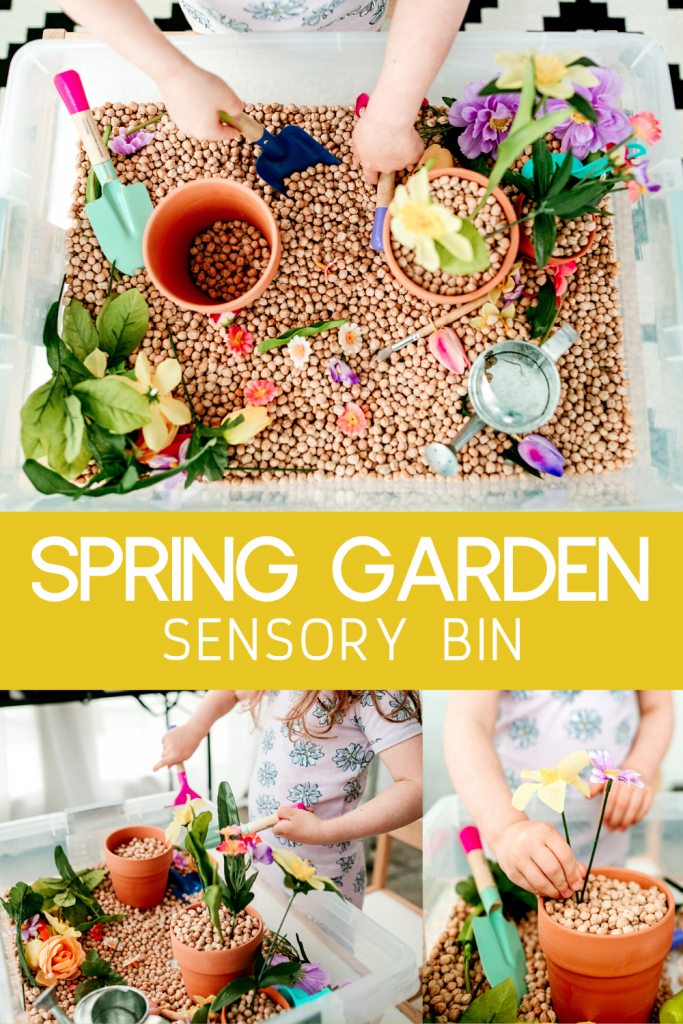 This simple garden sensory bin is great for imaginative play; my kids bake flower cakes, make bouquets, and of course plant and grow their own gardens. It's also perfect for a whole range of ages (just supervise the little ones around the beans or choose a different filler!). We are also able to talk about the growing process of flowers, identify parts of flowers, and care of a garden. The best part? It's mess free! Dig, plant, and repeat without any dirt!
It looks like my little gardeners-in-training will be ready to help me get our hands dirty in the real garden soon!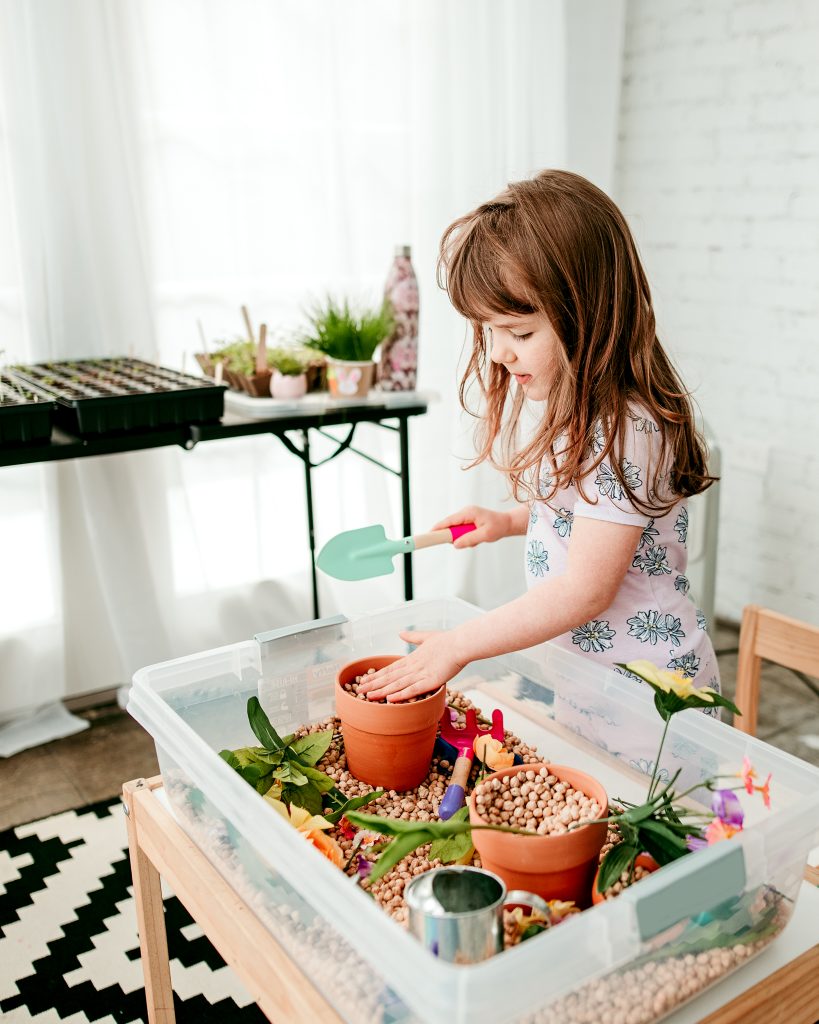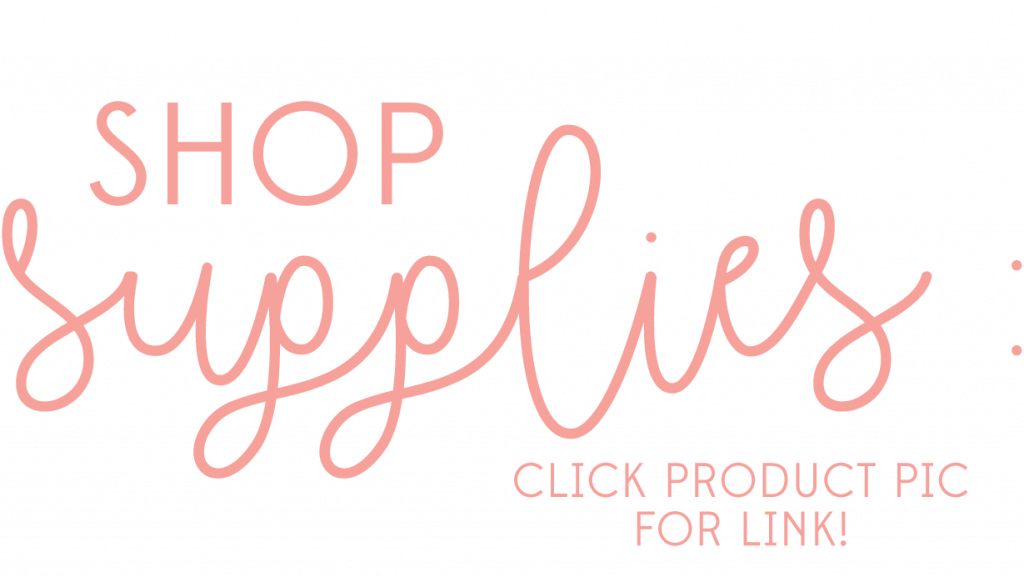 Along with the above sensory activity, I love keeping a few of these spring books in the playroom for continued exploration and learning!