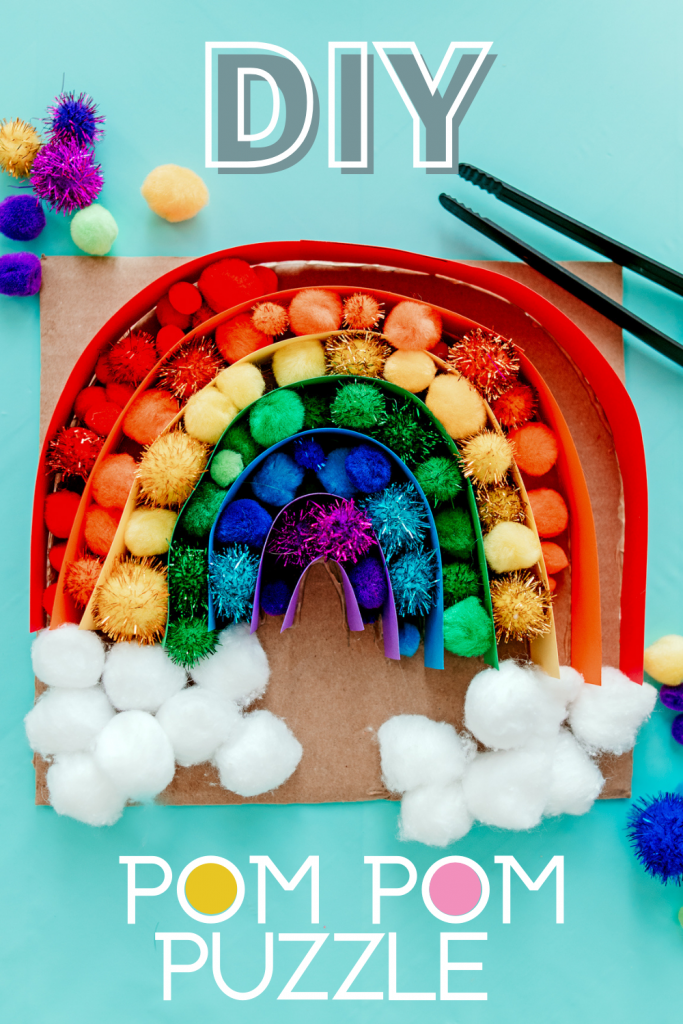 I have seen these cute cardboard sensory puzzles floating around social media so I decided to try to DIY my own. I ended up making this one for the kids to sort pom poms into rainbow colors! It is a simple and fun invitation to play that I have kept set up on our kitchen island for them to do in the mornings or while I am making dinner.
Turns out, I couldn't love this kids craft-ivity more! It really checks all the boxes : ☑︎Easy, ☑︎ Encourages Independent Play, ☑︎ Mess Free, ☑︎ Creative, ☑︎ Hands-on, ☑︎Reusable.
How To Make A Sensory Puzzle: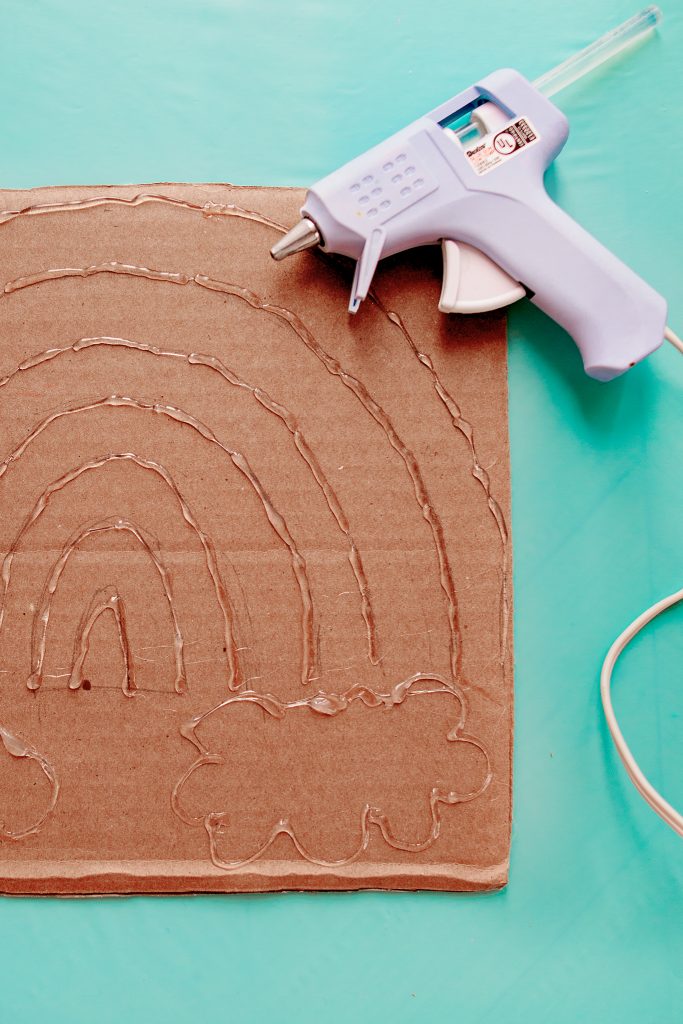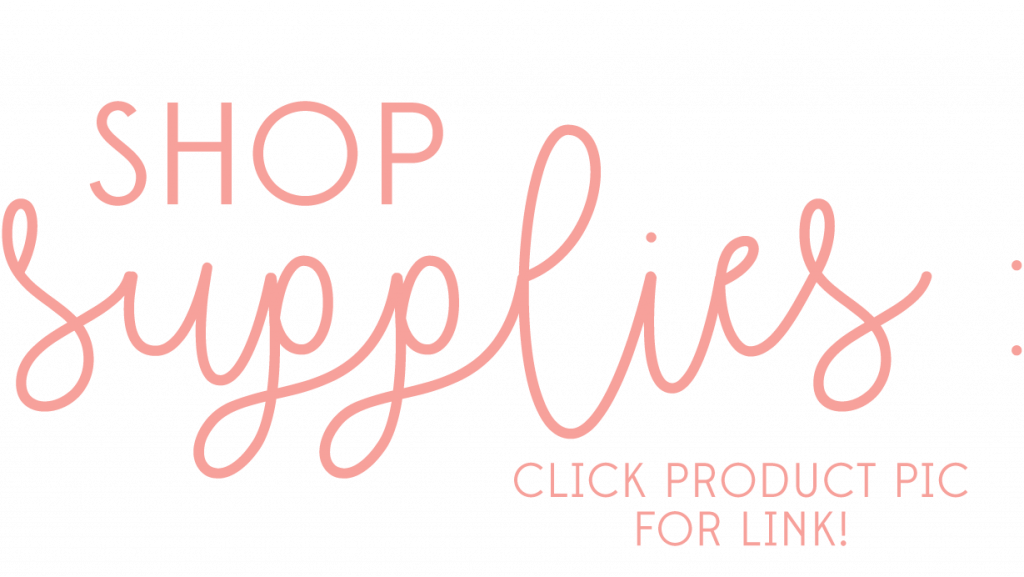 Starting with a cardboard box, cut out a flat square or rectangle for your backing.
Use a pencil to draw your picture. You will want to make a simple line drawing, leaving enough space between the lines to fill with pom poms (or other sensory material of your choosing like colored rice or chickpeas!).
Using a ruler, cut 1 inch strips out of cardstock (or flexible cardboard) in the colors you'd like for your puzzle.
Apply hot glue to your line drawing and attach your strip of paper vertically. Work in one small section at a time so that the glue doesn't dry too quickly.
Hold each piece for a few seconds while the glue dries. You may need to trim or overlap your strips of paper to fit your drawing.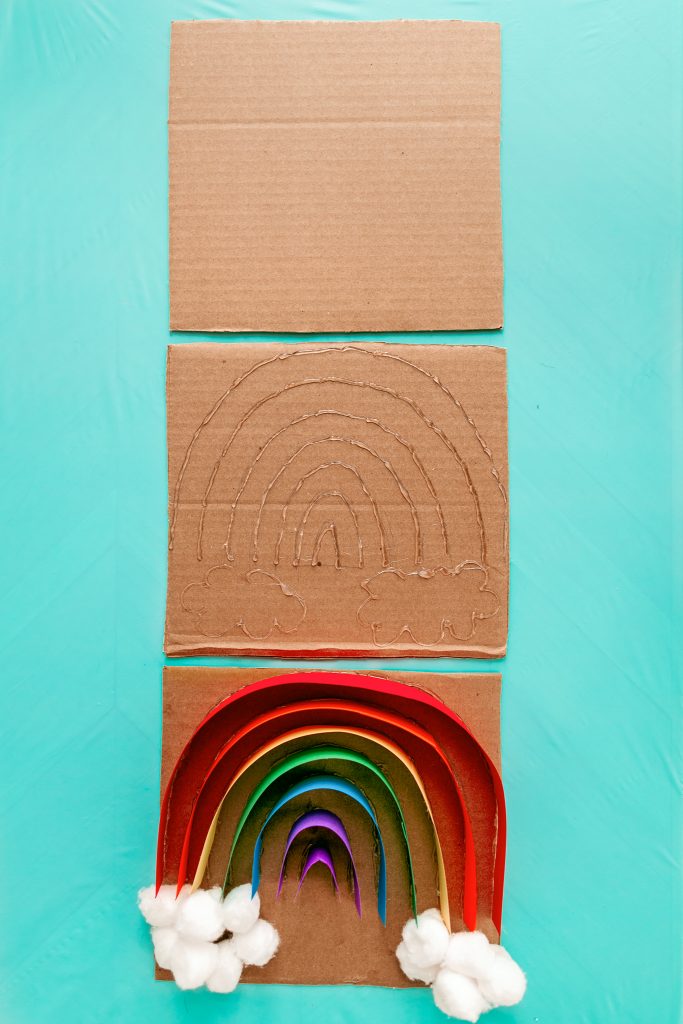 This cardboard puzzle is a hands-on sensory toy that can be used for sorting, color identification, pattern making, counting, and more! As they're filling in the rainbow colors, kids are strengthening fine motor muscles by using their pincer grip or grasping a tool. When they're done they can empty it and do it all over again (and again and again)!
Optional Modifications: This craft-ivity is fun and engaging for so many ages! Toddlers can begin by practicing transferring with pom poms by simply picking them up and moving them to the rainbow. As they grow they can sort by color. Harper, who is in Kindergarten, enjoyed using it more as a craft and had fun creatively filling in her rainbow and thought it was oh-so-funny to do the rainbow colors backwards 🙃.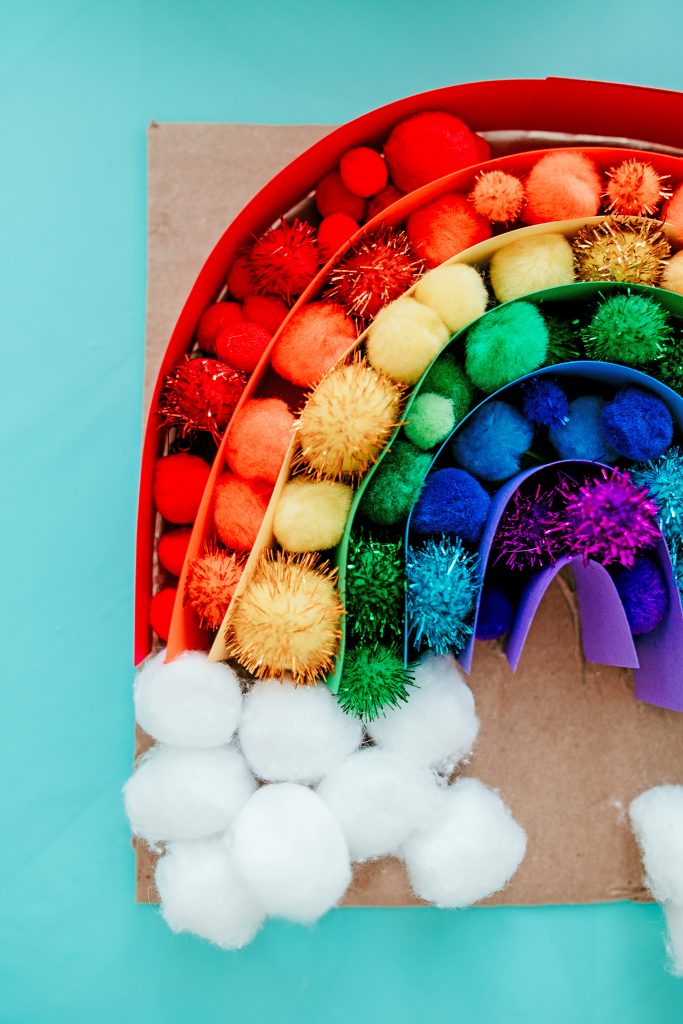 Make sure to TAG @JessicaGrant14 on Insta if you make your own rainbow colors puzzle!