As an allergy family, we usually avoid having real eggs in the house, meaning we have to get extra creative around Easter time. Making pretty paper Easter eggs with paint-covered marbles is a fun alternative to traditional egg decorating- or just a fun art project leading up to Easter. It's such a simple craft that it's perfect for toddlers all the way up to school-aged children!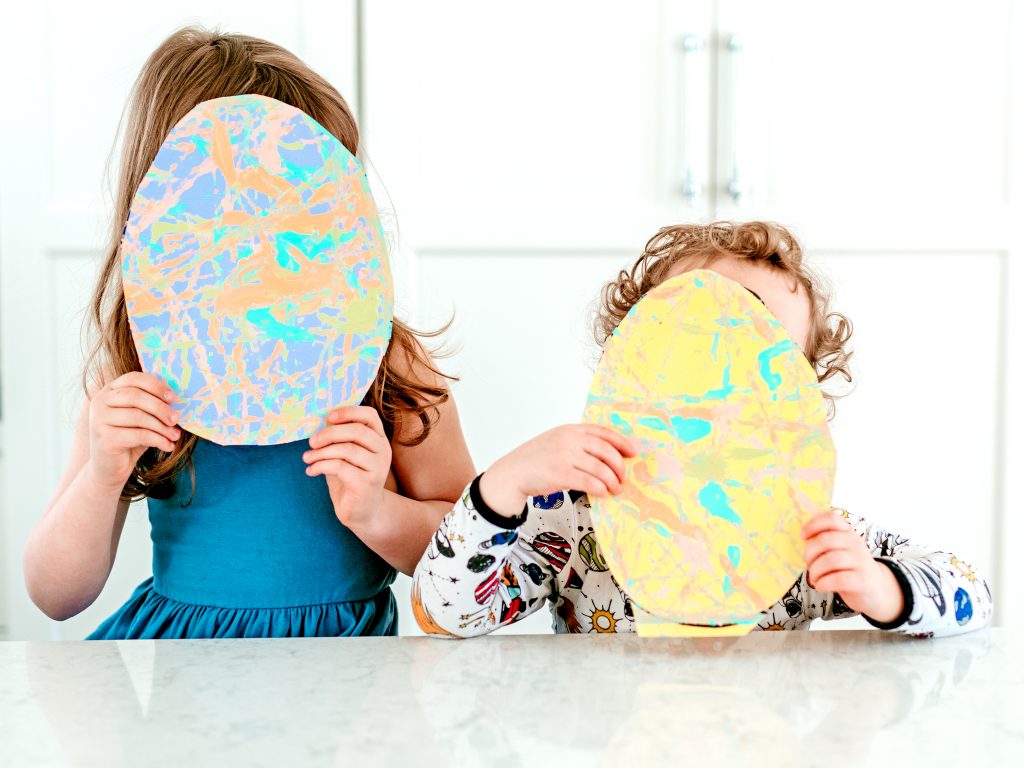 I gravitate towards doing process art projects like this one with my kids because it allows creativity without the pressure of anything needing to look a certain way when it's complete. They're simply able to enjoy the artistic process! This project is SO easy and fun: it's sure to be a new favorite Easter tradition!
You'll need :
Paper (I recommend a heavier cardstock for paint projects, but any kind of paper works!)
A box large enough to fit your paper
Multiple colors of paint
Marbles (You can also use bouncy balls or even plastic easter eggs!)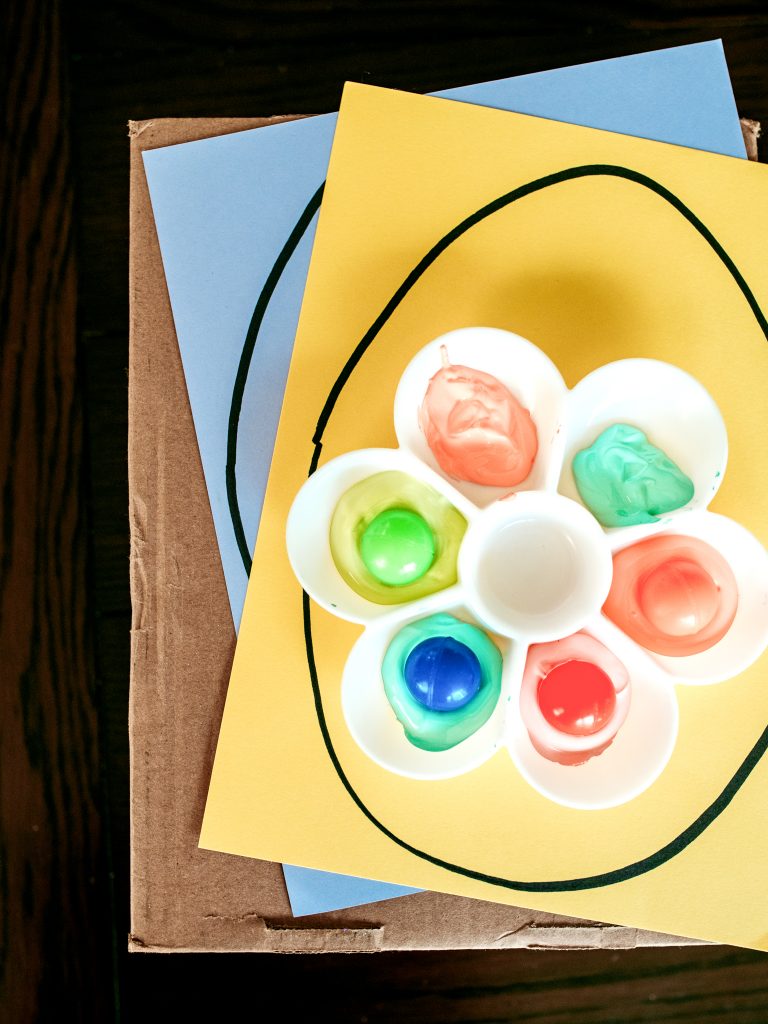 Directions: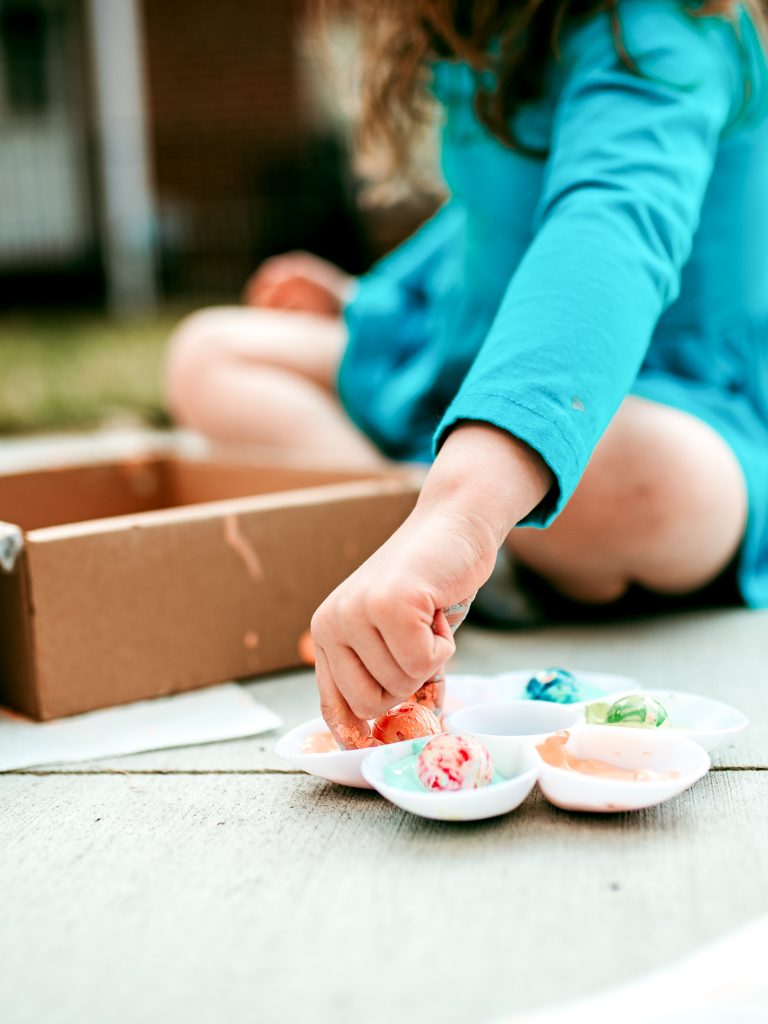 Draw an egg shape onto your paper (we used light pastel colors, but anything works!) .
Put the piece of paper on the bottom of your box.
Roll each marble in a different color of paint until it is completely covered.
Drop your marble into the box and shake it, bounce it, move it!
Experiment with multiple colors, movements, and marbles !
Once the paint dried, we added some scissor practice by following the line to cut out the egg.