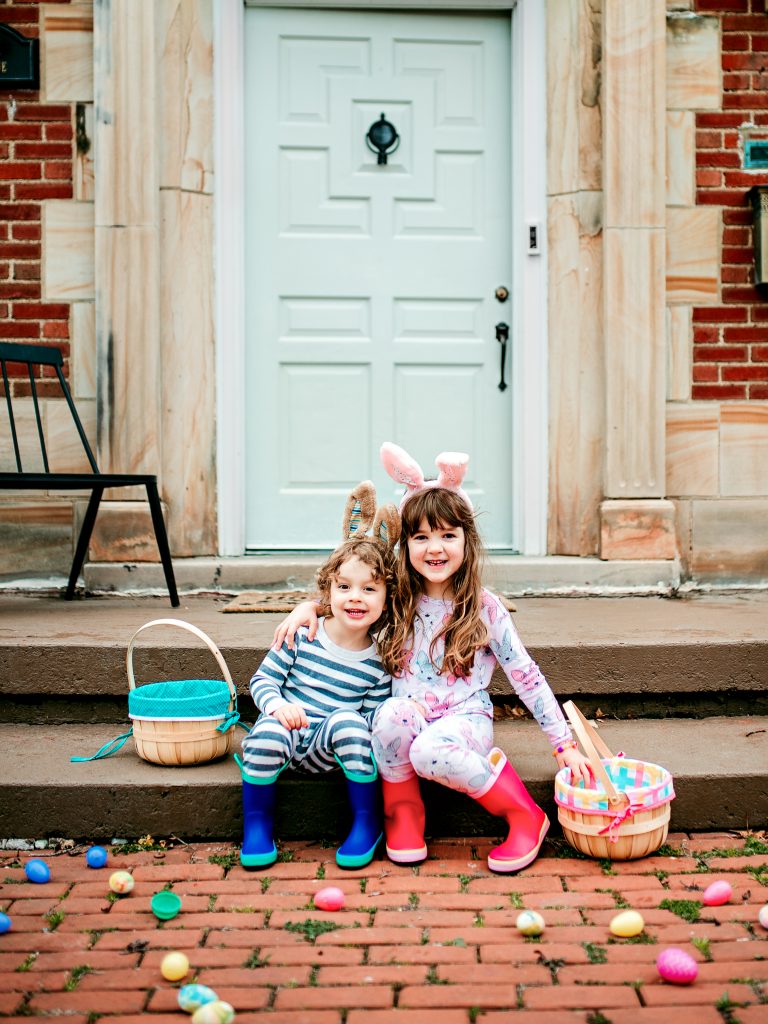 I never thought I'd overhear my kids talking to each other about how the Easter Bunny might not be allowed to leave the house this year to deliver baskets, but I was pleasantly surprised that they were okay with it because "everyone" is staying at home right now. Welcome to Easter, pandemic-style. Here's how I still made our Easter at home egg-stra special for my kids.
This year held a lot of changes from our typical traditional Easter, but we were able to incorporate new celebrations at home that made this Easter weekend just as special. We have a community that came together to drive the Easter Bunny around the city to wave to the kids, family that dropped off Easter coloring books, baskets, and even hid eggs for the kids to hunt in our own backyard. We had extra time to color eggs 42 different ways 😆and didn't even have to get out of our pajamas once – unless you count changing into different pajamas. And all the smiles and excitement were a welcome distraction to what has become the monotony of another day of staying-at-home.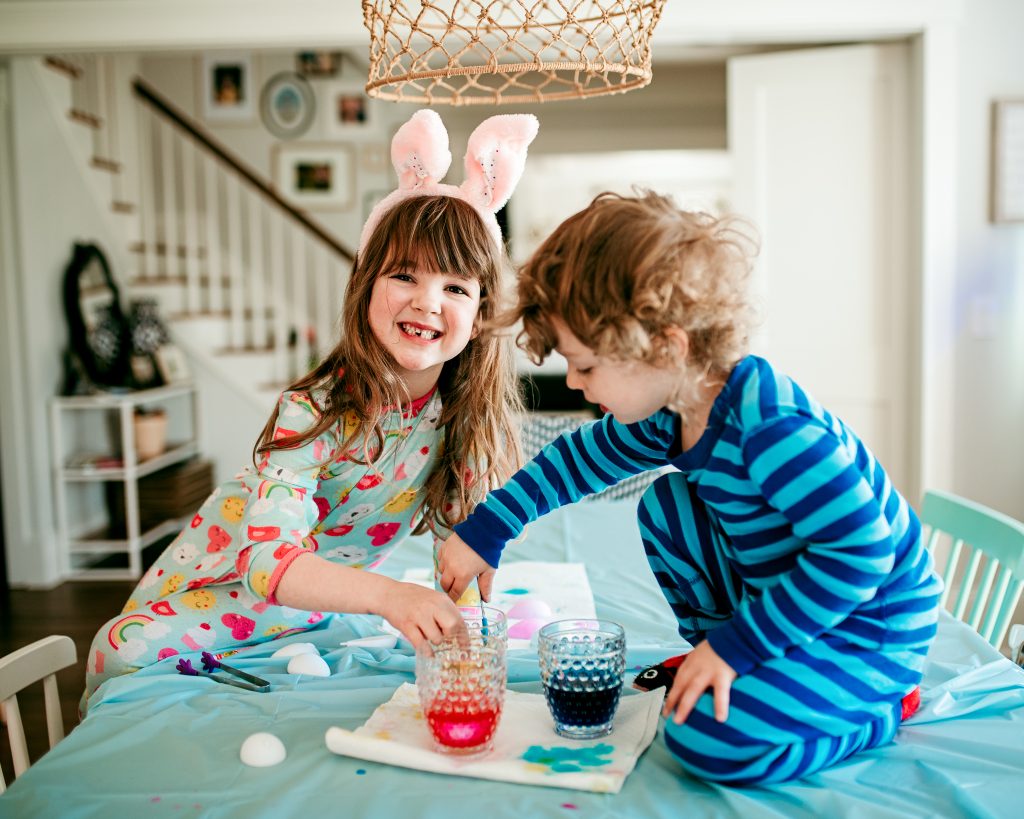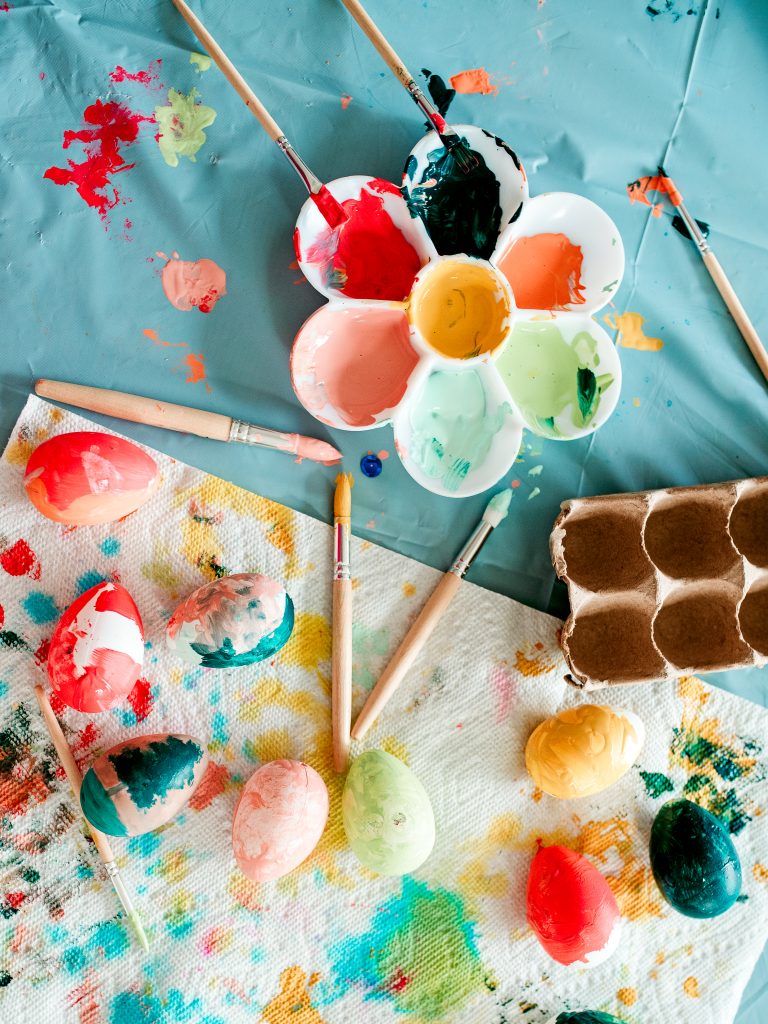 Between a surprise Easter egg hunt in the front yard, following jelly bean trails to find hidden Easter Bunny baskets, and a Zoom meeting with our extended family, we also made this cute little bunny craft (painted toilet paper rolls, pom-poms, and googly eyes) and ate an egg-specially adorable egg carton lunch.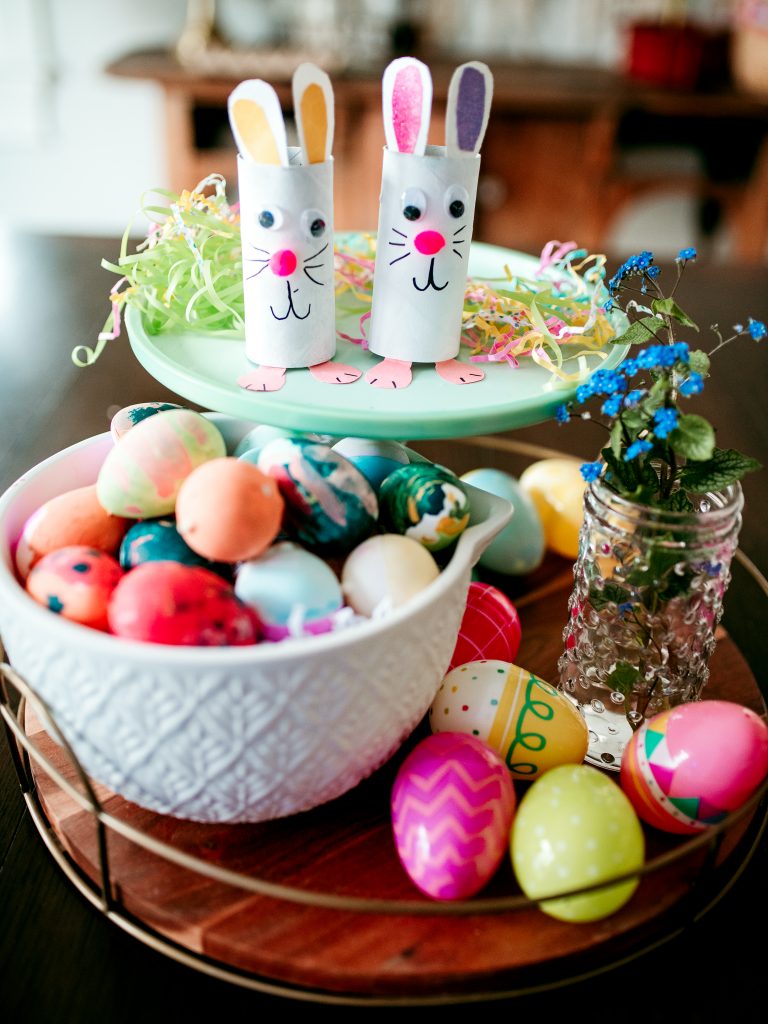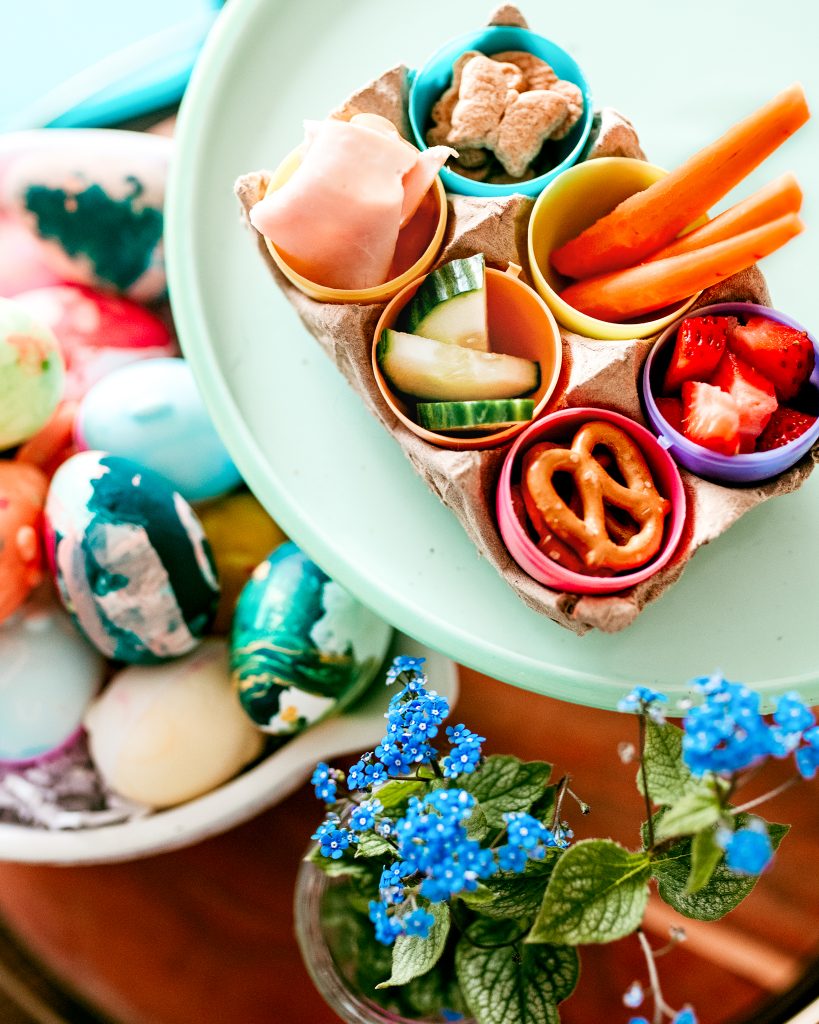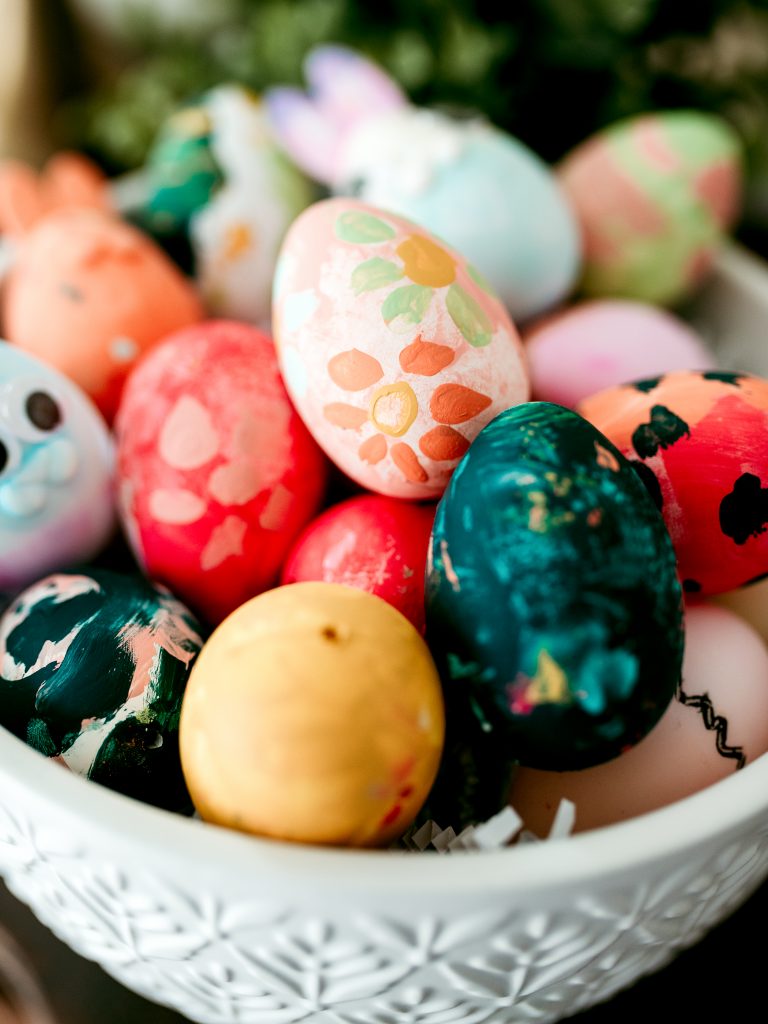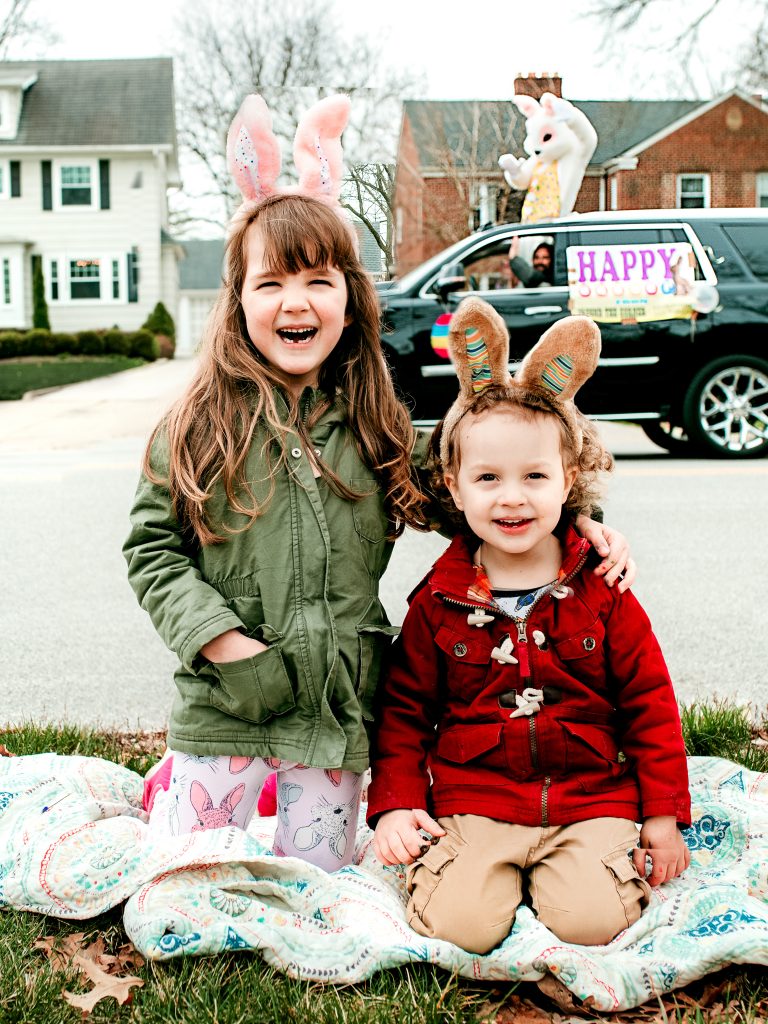 I hope you all were able to enjoy a different, but fun, Easter weekend at home!