Cheers to kicking off July 4th celebrations with this easy and delish Red, White & Blue treat! Bonus: these Fourth of July frozen yogurt popsicles are healthy enough to eat any time of the day – so go ahead and be the fun mom that gives your kids dessert for breakfast 😉.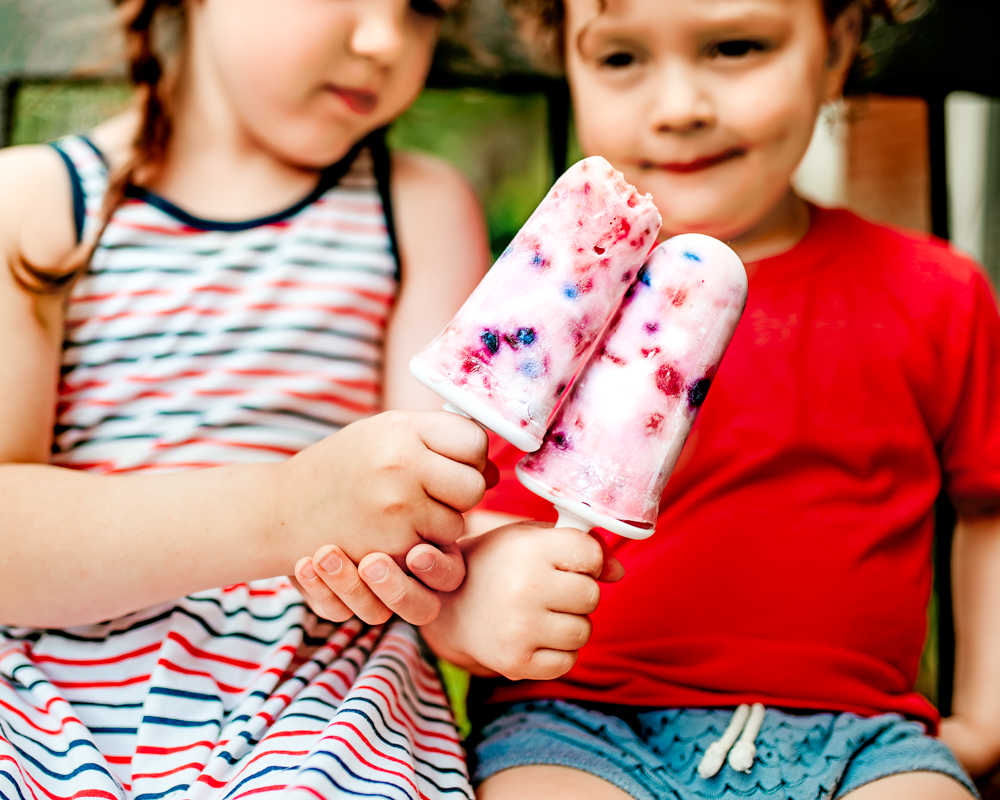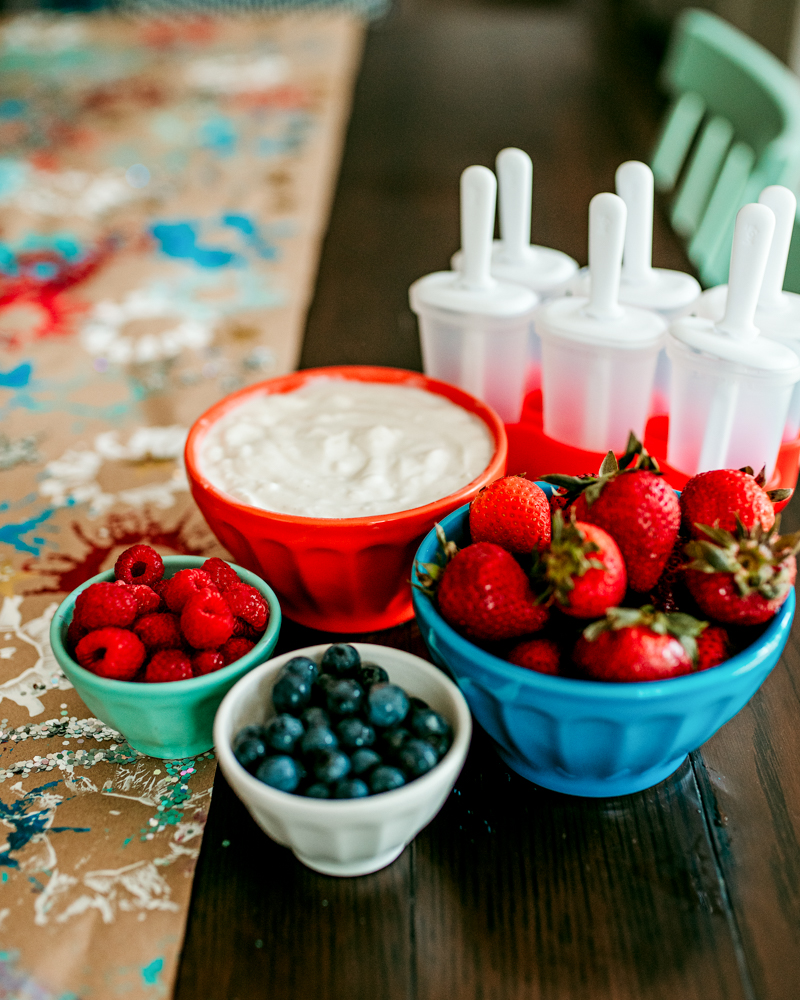 Harper and Ethan love mixing up different flavor combinations of these pops all summer long! For our Fourth of July frozen yogurt popsicles we used fresh strawberries, blueberries, and raspberries and mixed them into vanilla yogurt. We used almond yogurt to make it allergy friendly but it would also be great- and even healthier!- with Greek yogurt. The amount of yogurt needed will depend on your molds; ours required about 10 oz, (equal to two individual serving containers).
You can keep your fruit whole (I prefer to slice the strawberries) or puree it in a food processor. We used a mortar and pestle to smash each berry and have a mix of both textures! Whatever you choose, make sure to keep each fruit separate until you're ready to mix.
Fill a mixing bowl with your yogurt and SLOWLY stir in your fruit. This will leave some of the yogurt white and give your popsicles a cool marbled look.
Spoon the mixture into popsicle molds (Love this bomb pop set for the 4th!)
Freeze for a minimum of 4 hours.
Enjoy!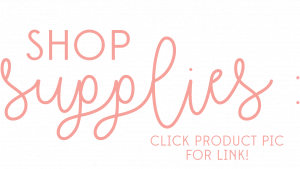 Pin This For Later!