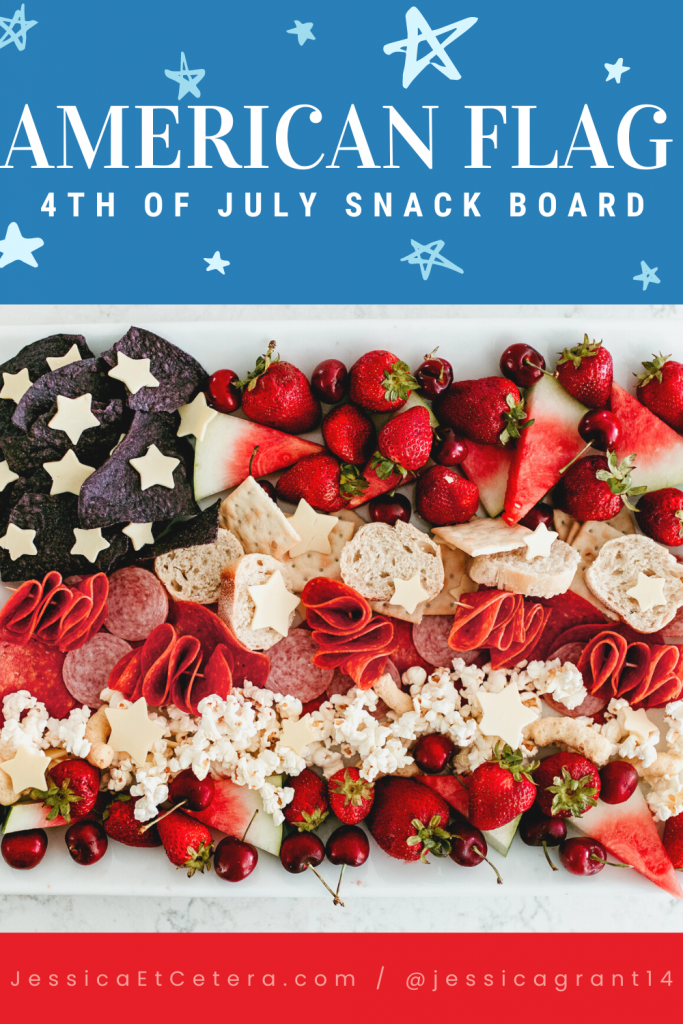 An American Flag snack tray is sure to be the star of your 4th of July party! Arrange an assortment of red, white, and blue foods on a large platter into the shape of a flag. Take a look below to see what foods I suggest to make your own 4th of July Charcuterie board!
What are your plans this 4th of July? Our city has an annual parade and fireworks so our day will include hanging out at home between the festivities while some friends and family stop by to celebrate! A red, white, and blue charcuterie board will be perfect to graze on throughout the day! I'm sure we'll also have plenty of fun in the sun, crafts for the kids, and their favorite fruity patriotic pops!
How to Make a 4th of July Charcuterie Board
One of my favorite things about serving charcuterie-style appetizers is that there is no recipe to follow! Use your favorites or what you already have on hand. For our snack board, I chose a variety of foods including meats, cheeses, fruits, and sweets. My goal here was to create a whole meal on one big board; my kids can grab a little bit of everything to make their own lunch from this 4th of July Charcuterie. Choose a few foods from each color below and build your own flag on a large serving platter.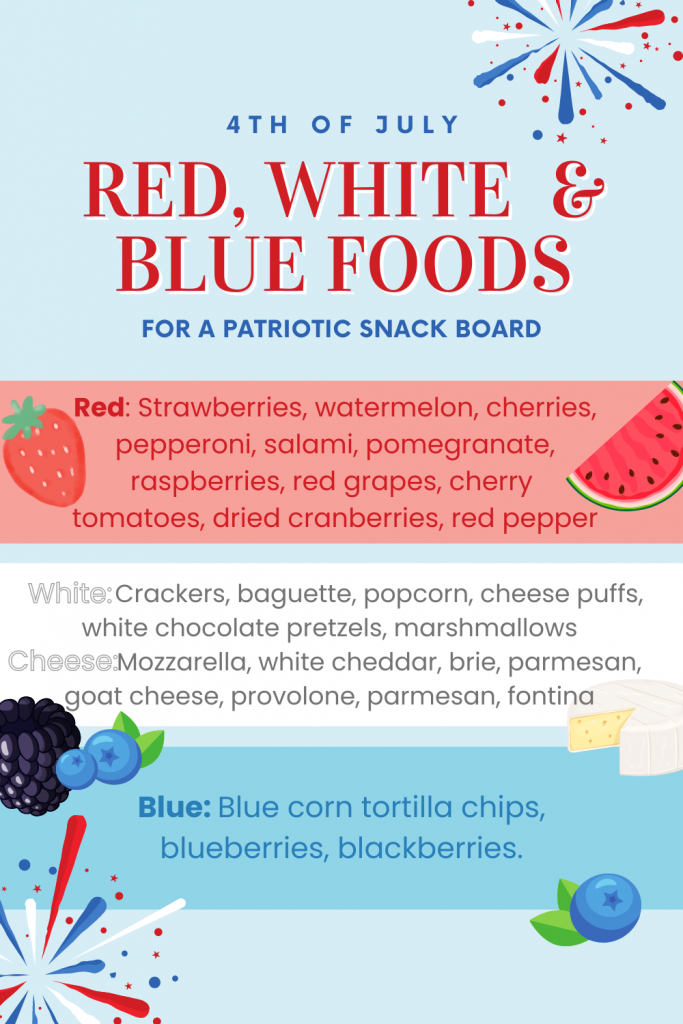 This board truly comes together like a work of art and the best part is that it's SO easy to make. Take a look below at another angle so you can check out how all the yummy textures work together. For an extra whimsical touch, be sure to add some cookie cutter cheese stars! This is my favorite set for a variety of shapes and sizes.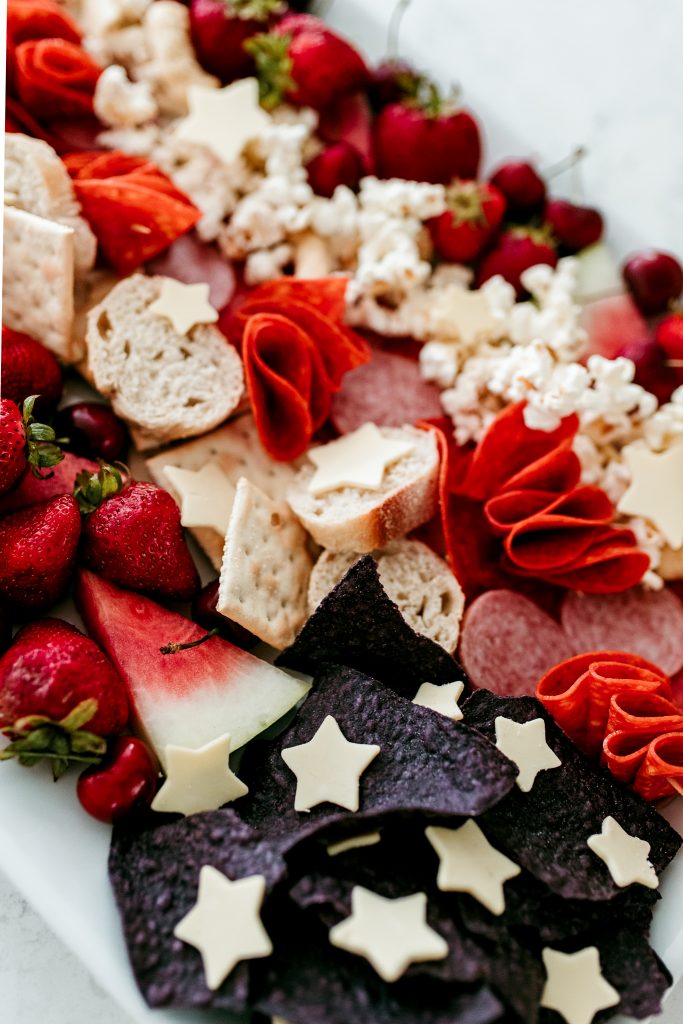 Wishing you a very Happy Fourth !
Follow along on Instagram as we share more crafts, snacks, and fun!