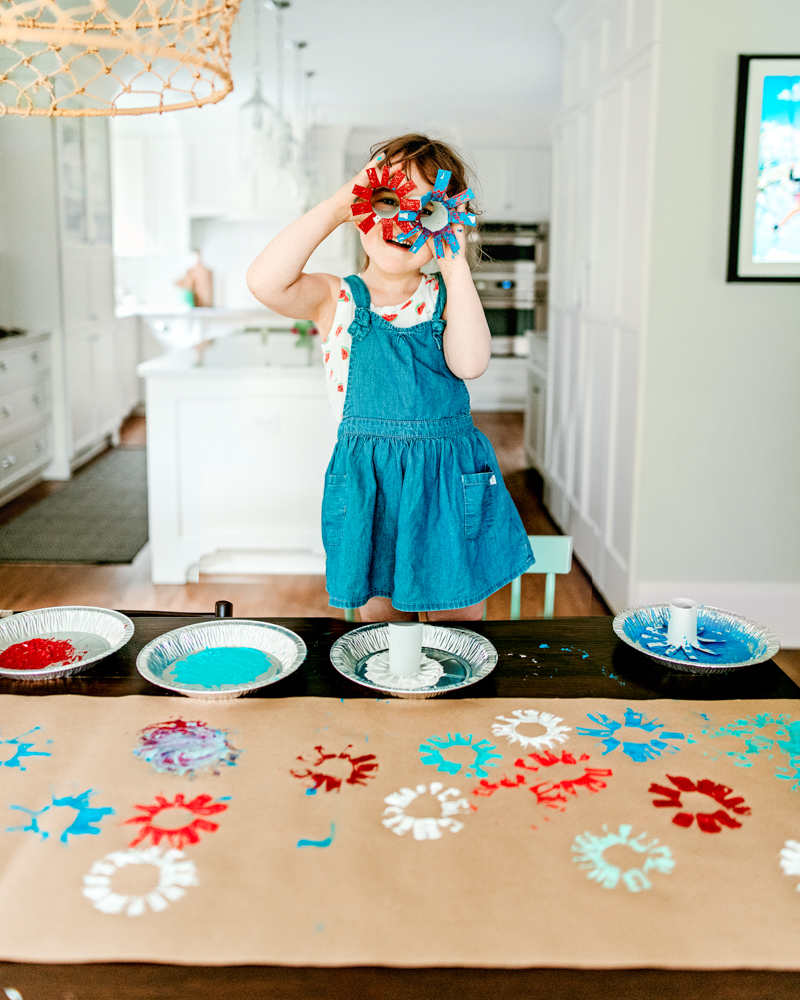 I love this firework craft that I shared last year on Instagram so much that I want to reshare it here. It is such a fun and simple 4th of July activity that kids of all ages will love! Given the Coronavirus hoarding, I know you all have plenty of toilet paper rolls stashed around your house; here's the perfect way to use them this July! We used our paper roll firework stamps to create a festive table runner, but you can also just use them on black paper to create a firework filled night sky.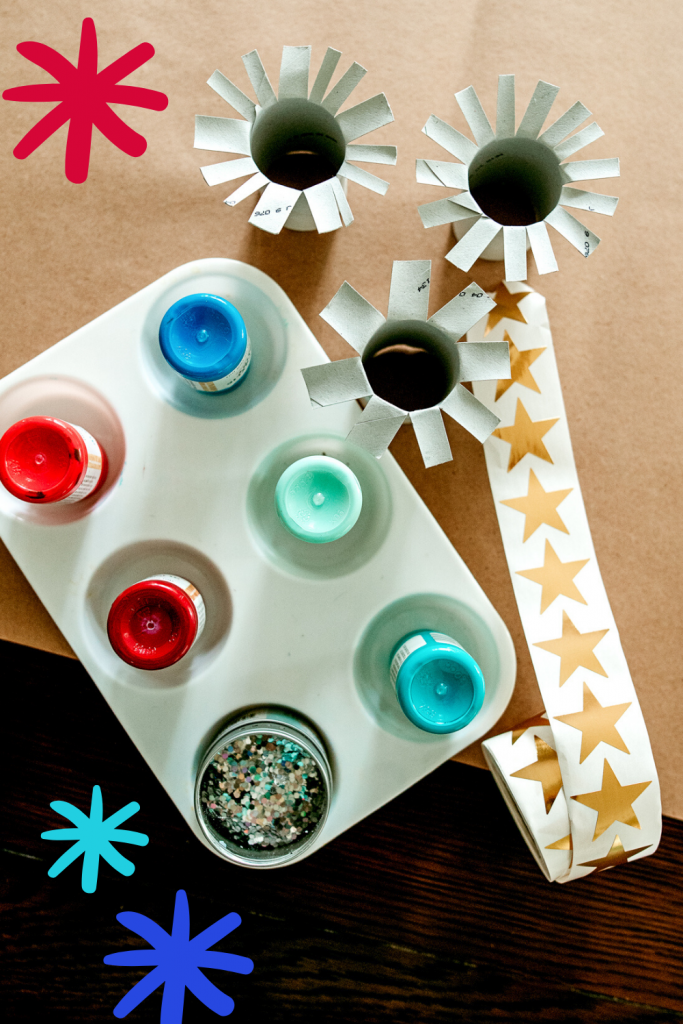 You'll need:
Paper towel / Toilet Paper Rolls
Paint: We used a variety of red/white/blue but any colors would be perfect for fireworks!
Other fun decorations: Glitter (and glue) and stickers are fun extras that are always appreciated in my house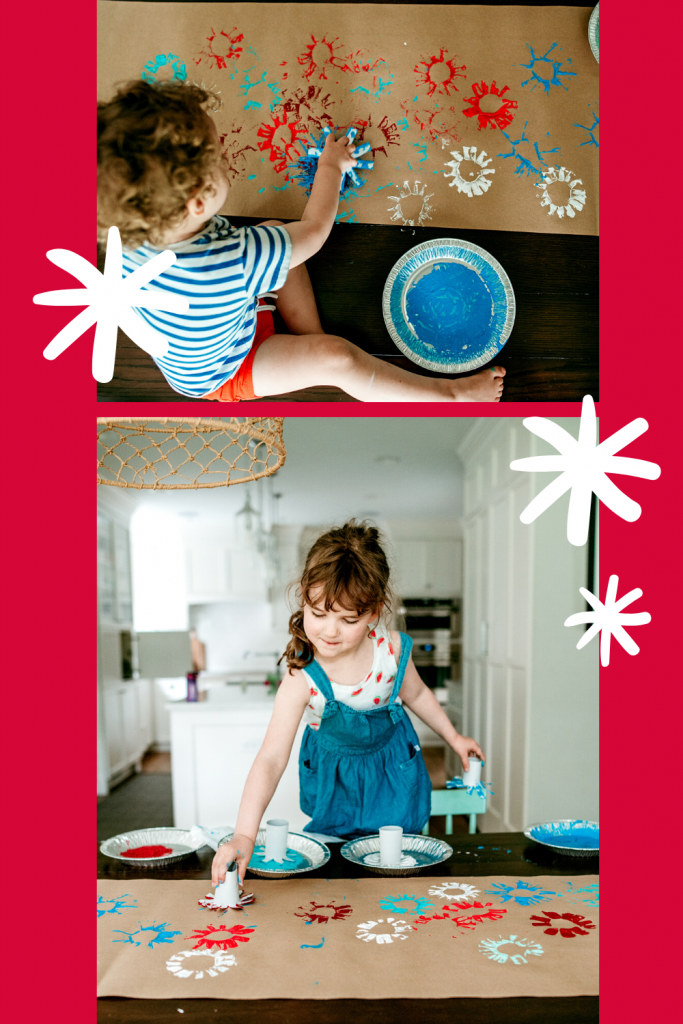 Directions:
Cut slits in one side of your paper rolls and bend them upwards; experiment with different size cuts for a variety of fireworks! I like dedicating one roll per color so that they don't get mixed up. Spread your paint into different containers that are wide enough for your cut rolls (I used pie tins). Dip the end of your paper roll into paint and use them like stamps to create a fun firework pattern.
Optional: Once dry, add stickers or glitter.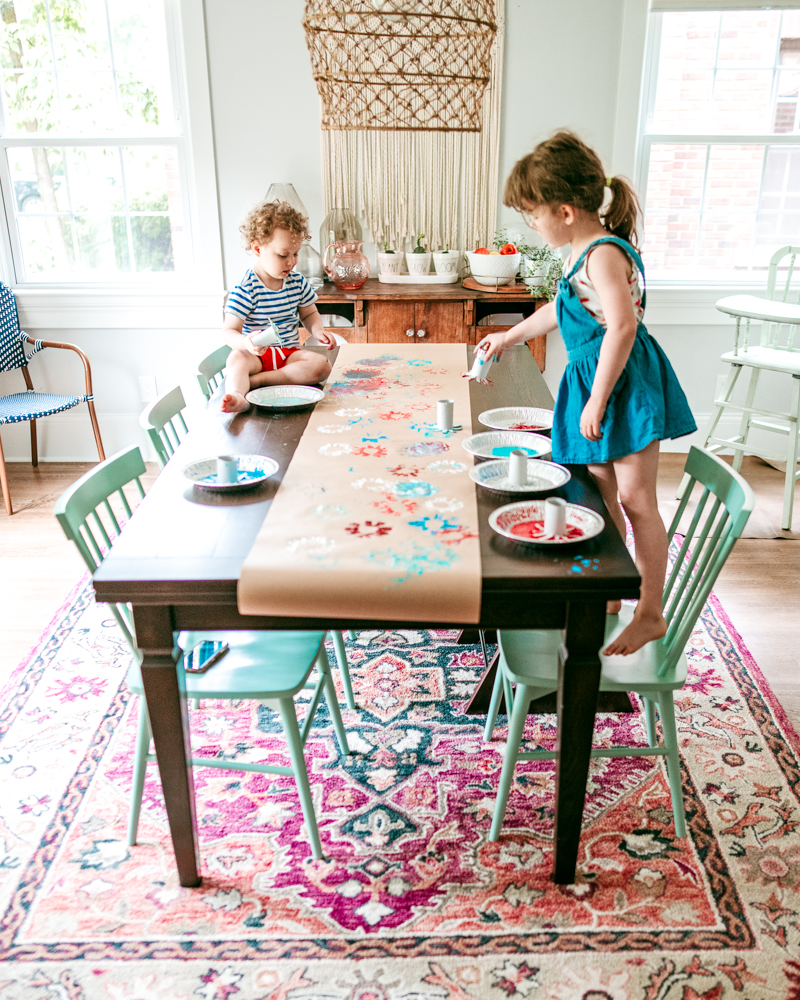 When you're finished, stay on theme and and enjoy your artwork with a deliciously healthy and refreshing homemade frozen yogurt popsicle; check out my recipe here: Patriotic Pop!
Pin This for Later!