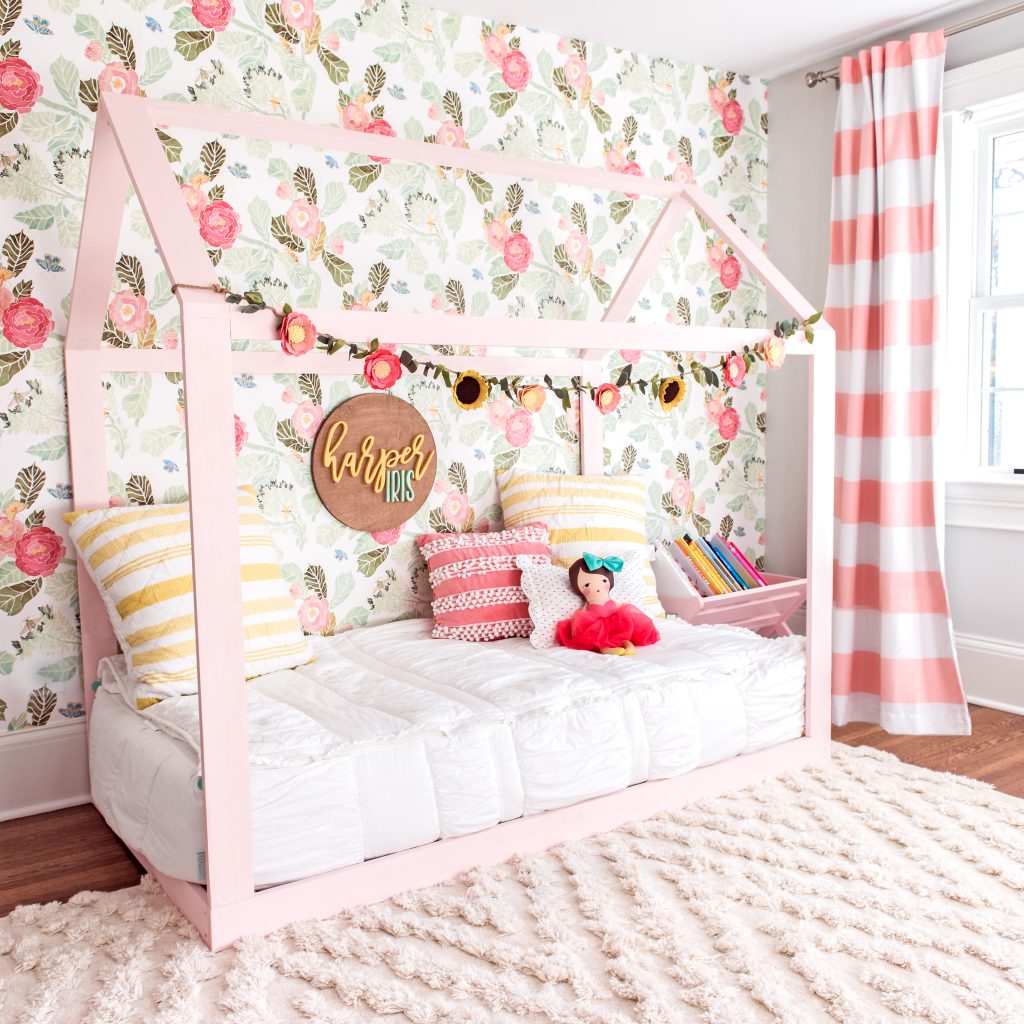 I am so excited to finally share a little tour of Harper's big girl bedroom and all the fun details that make it so completely HER! A million years ago when we found out we were having a girl and were planning her nursery, I was adamant about not filling it with pink frills and flowers from floor to ceiling- who knew, maybe she wouldn't be into all that princessy stuff? So here we are, years later; my little princess was full of big girl bedroom ideas and I absolutely love every frill, flower, and shade of pink that she chose.
The DIY house bed adds the sweetest touch, turning it into the perfect little play and sleep space for any little "big" girl! (Stay tuned, I'm working on sharing plans to build your own!)
I love the whimsical feel of the room, created in part by mixing different patterns, textures, and colors, as well as adding unique accessories and details to really personalize the space. I let her have a LOT of input on this space and I just love how much it oozes her big, sweet, personality!
The star of the room is the Anthropologie floral wallpaper that adds a big dose of whimsy all on its own. I fell in love with this paper and bought it during Anthro's Black Friday sale… like, 3 years ago 😆, and it has been sitting in a closet just WAITING for the perfect wall (because I'm noncommittal like that). I bounced around ideas of using it in our laundry room, mudroom, or upstairs hallway, but once I envisioned it in Harper's room I couldn't get it out of my head and the rest the big girl bedroom ideas just fell into place from there!
Wallpaper | Rug | Book Caddy | Curtains | Name Sign | Handmade Doll | Bedding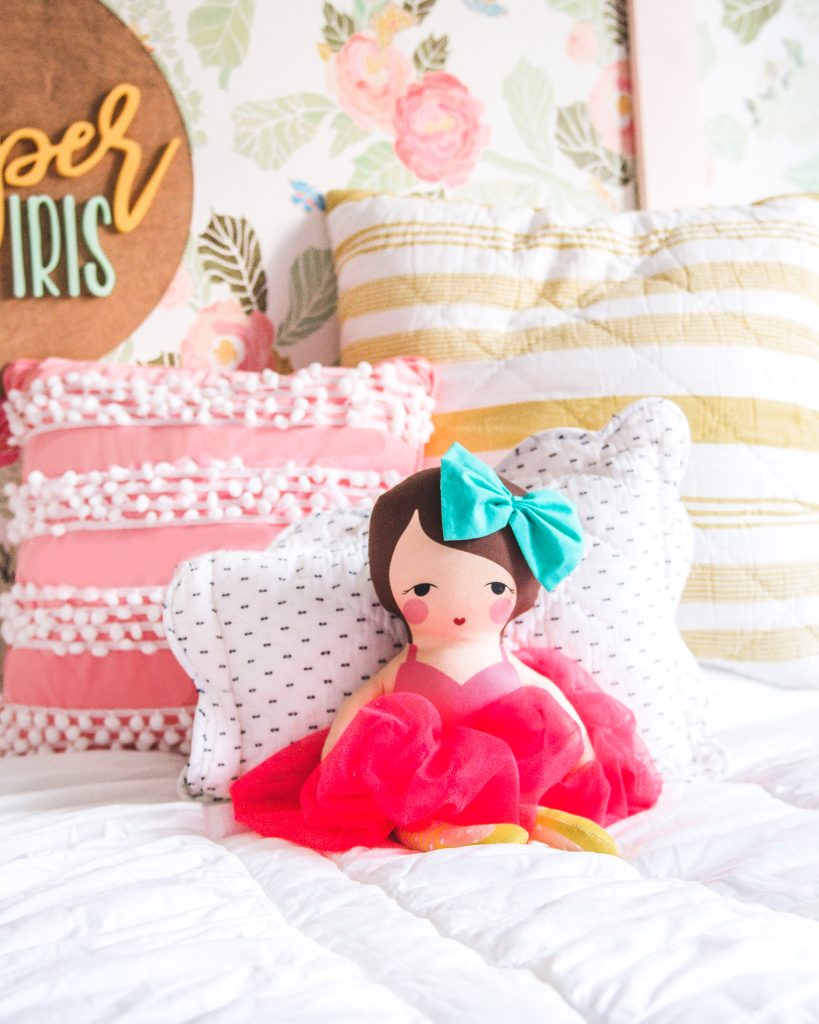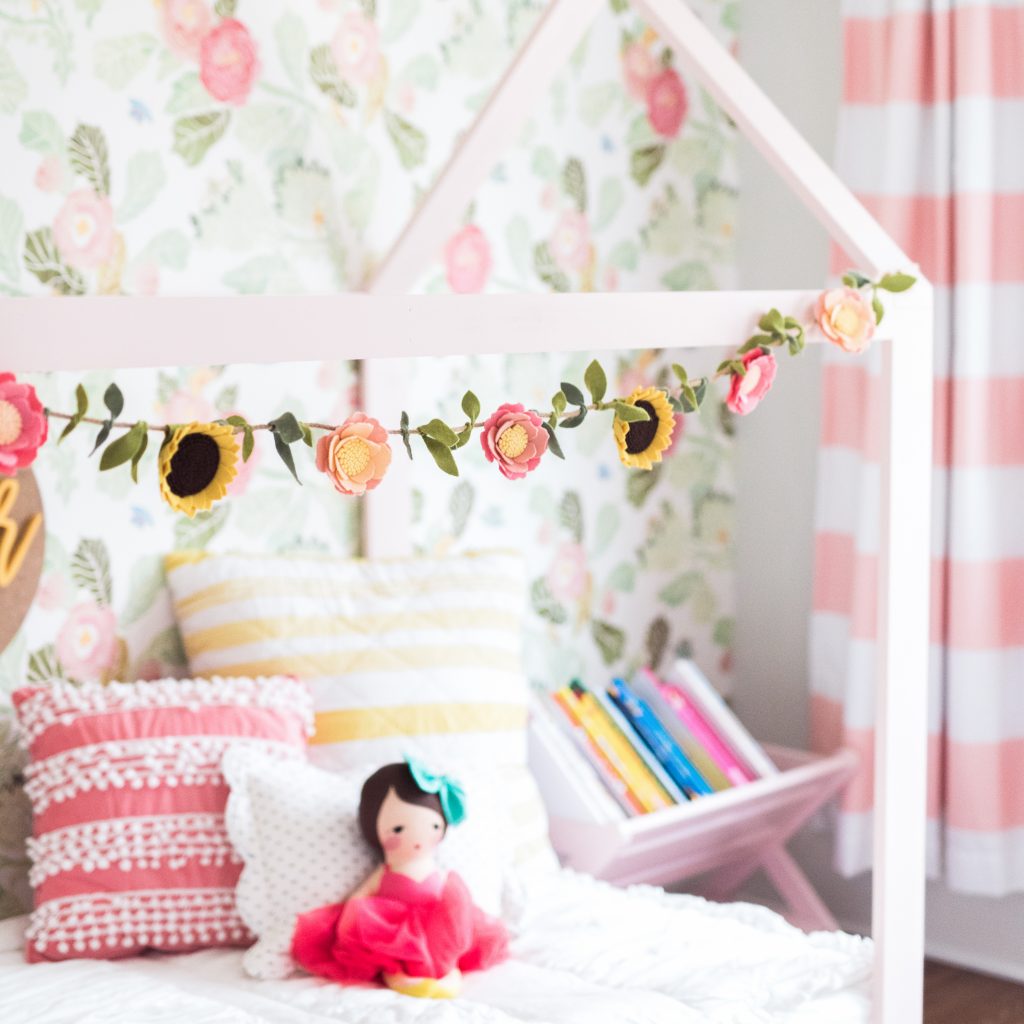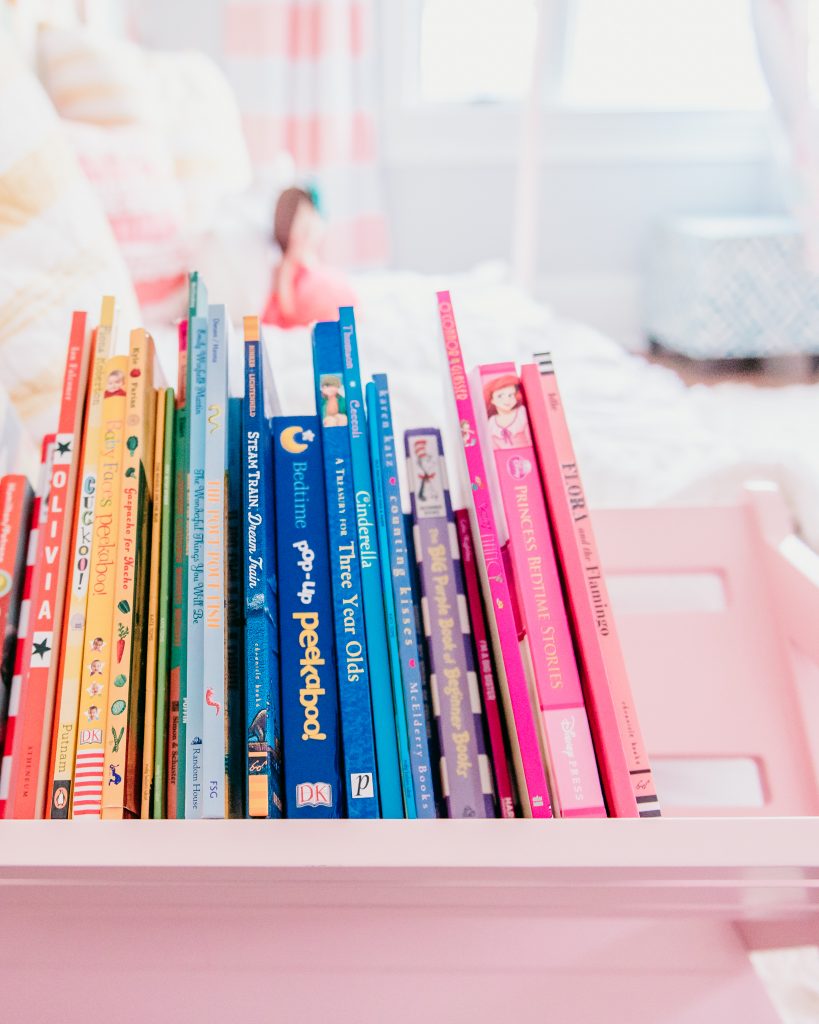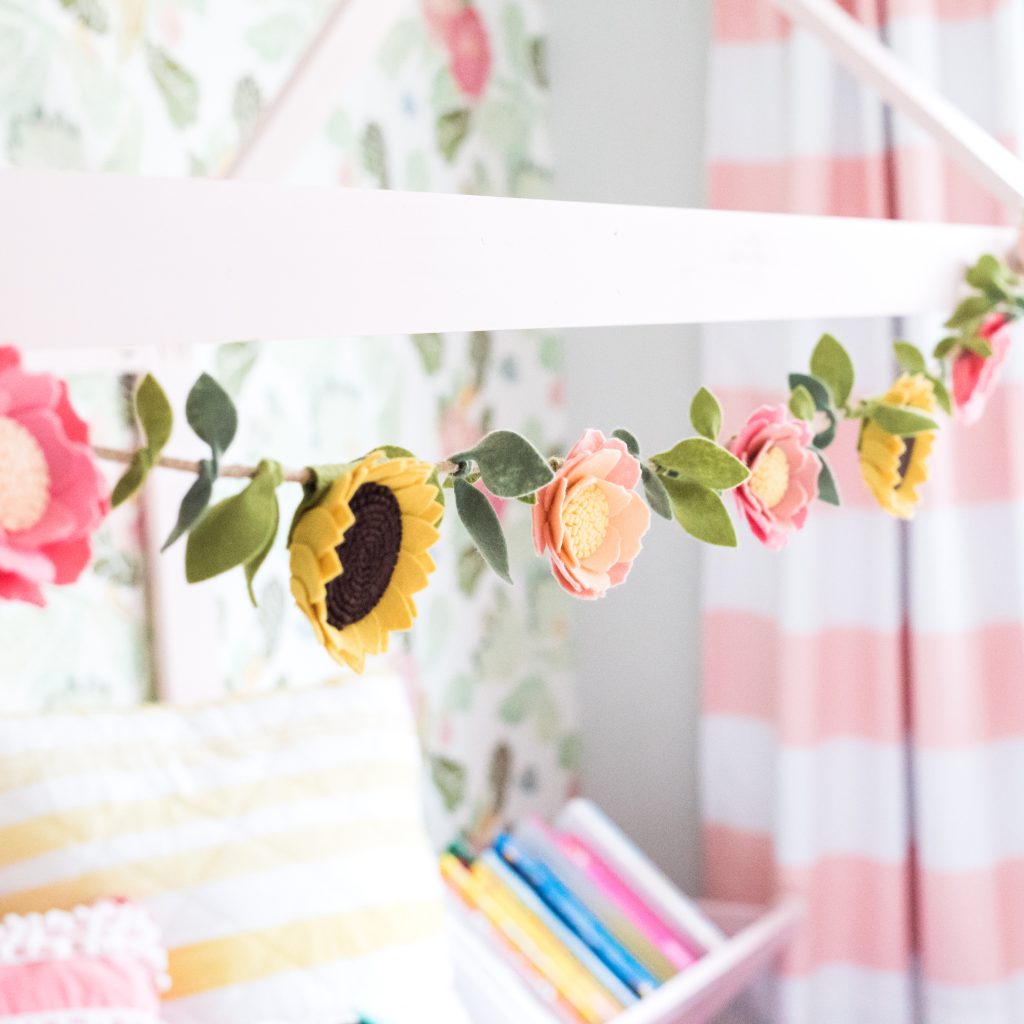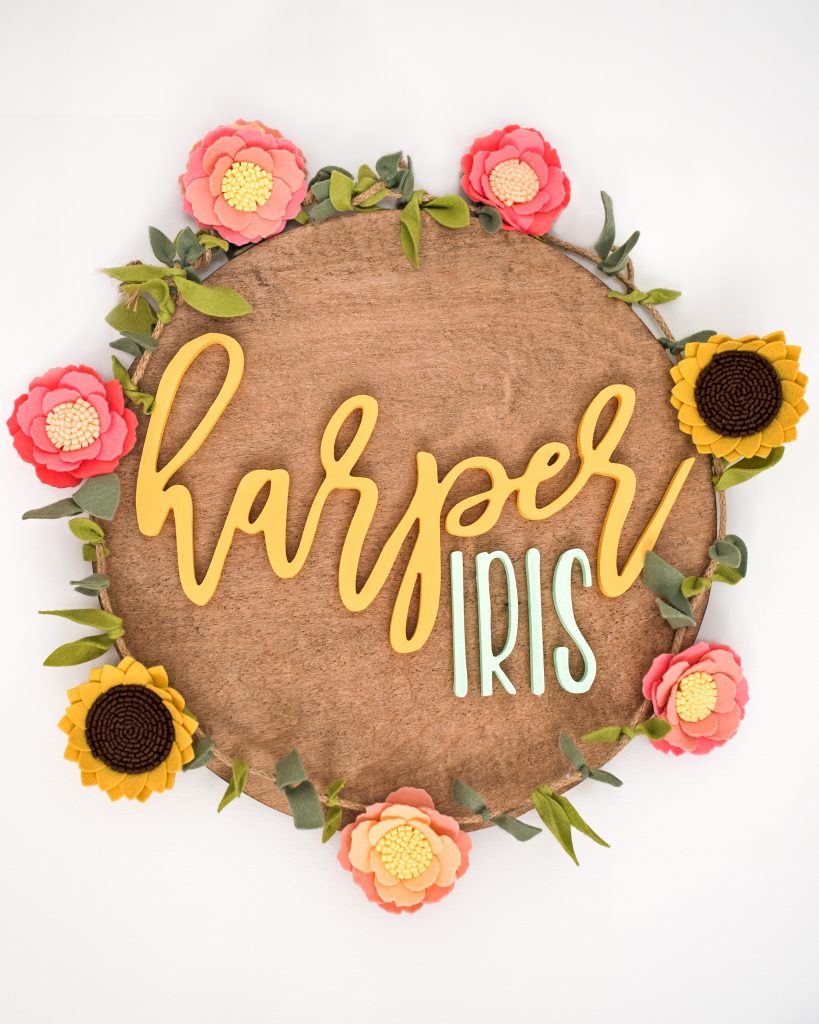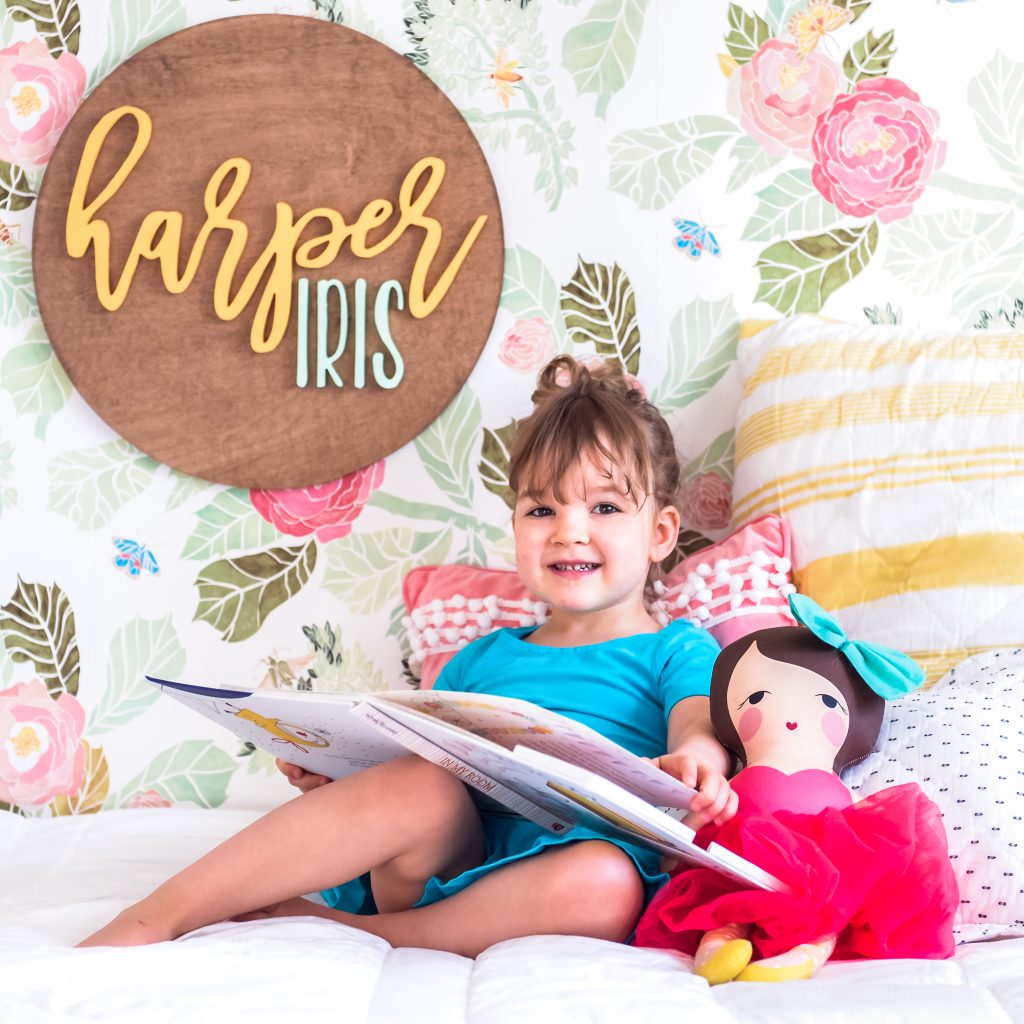 Shop this room!

Love it ? Be sure to Pin it!