Spread spOoOoky Halloween fun by Booing your friends and neighbors this year!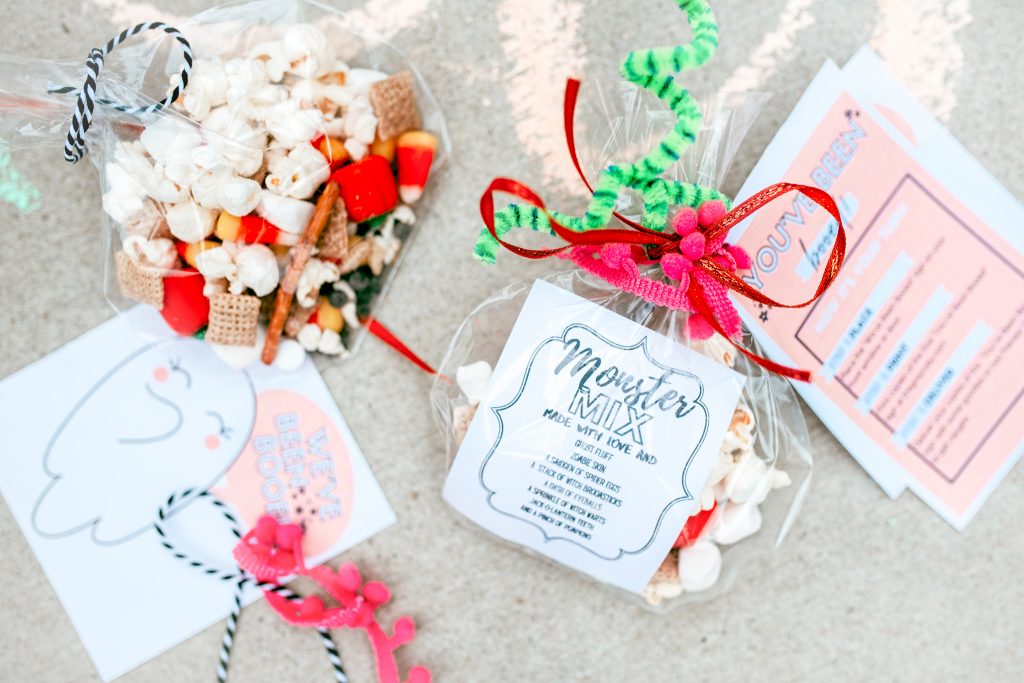 I've been searching for new ways to celebrate Halloween this year since it turns out that traditional Trick-or-Treating during a pandemic is not my thing… One of the best ideas that I've come across is "Boo-ing" friends and neighbors.
Here's how it works: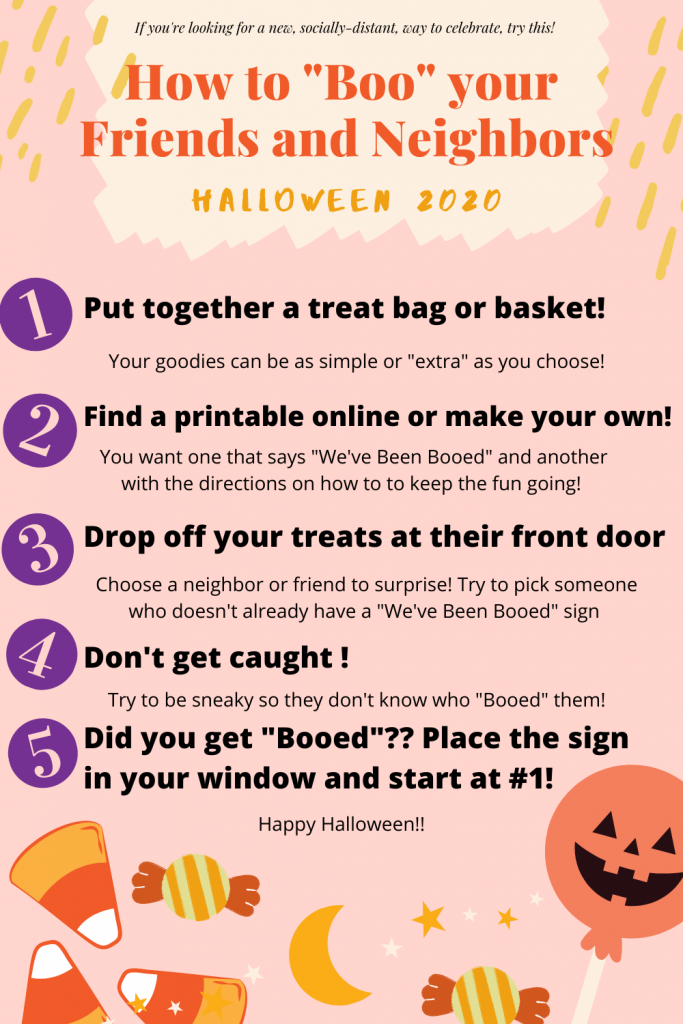 For our Boo bags, we made up a big batch (because of course my kids want to "Boo" everyone they know) of a simple but yummy trail-mix that we dubbed Monster Mix . We split it into individual treat bags, slid in a spooky Monster Mix "recipe" card, and tied it up with some cute ribbons to attach the instructions and window sign. We tried our best to surprise our friends, but it turns out that 2 excited kids and an unimpressed baby at your doorstep don't make for the quietest delivery or getaway 😆.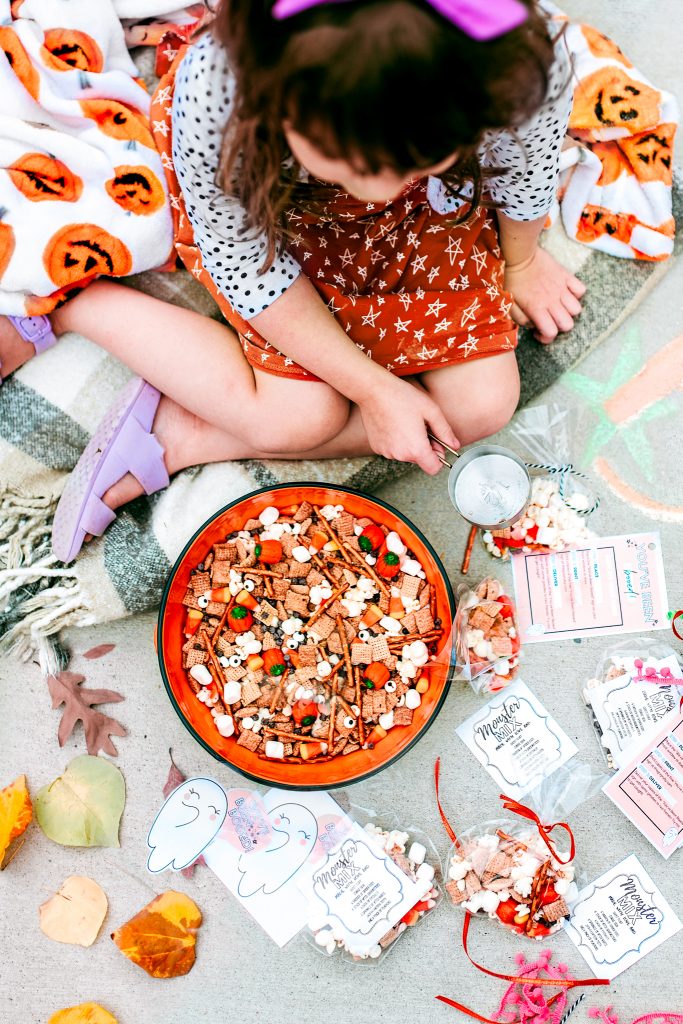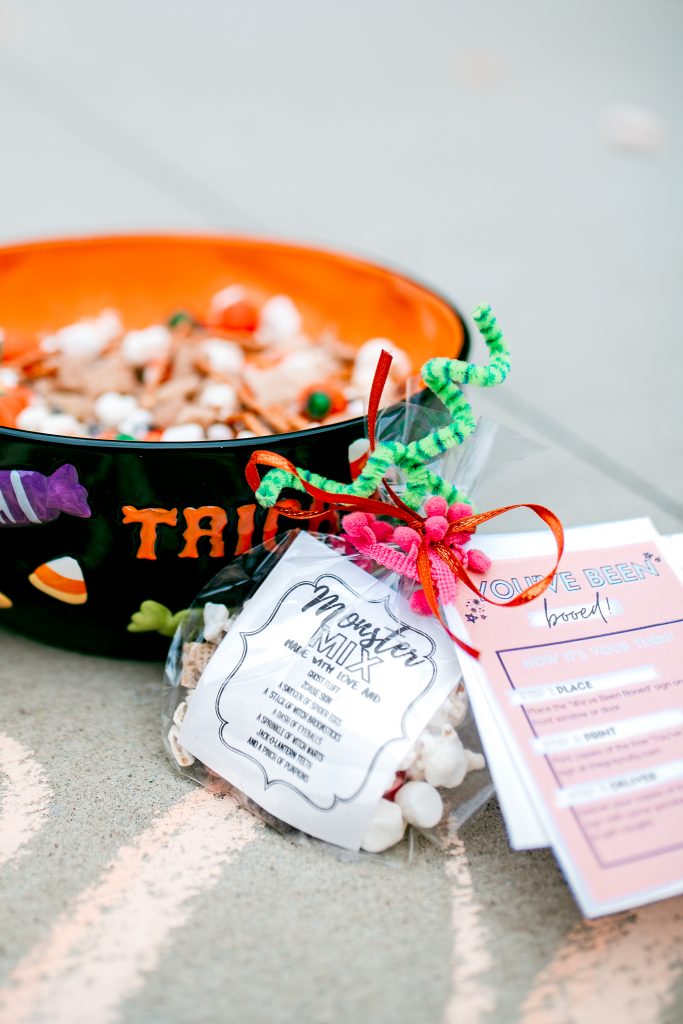 Monster Mix Ingredients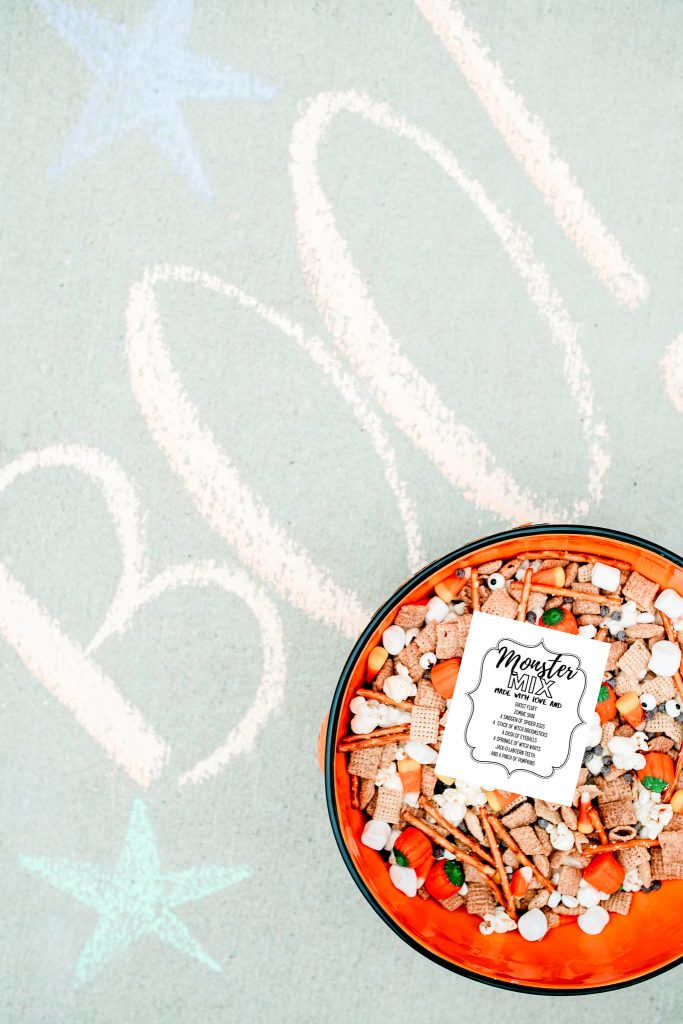 We made this trail-mix extra sweet for Halloween; here's what we put in ours,
Boom Chicka Pop Sea Salt Popcorn
Cinnamon Chex Mix
Mini Marshmallows
Pretzel Sticks
Candy Eyeballs
Chocolate chips
Candy Corn
Candy Pumpkins
Have fun experimenting with different flavors and candies! Be sure to print out the spooky ingredients list freebie below !
DOWNLOAD THE FREE MONSTER MIX PRINTABLE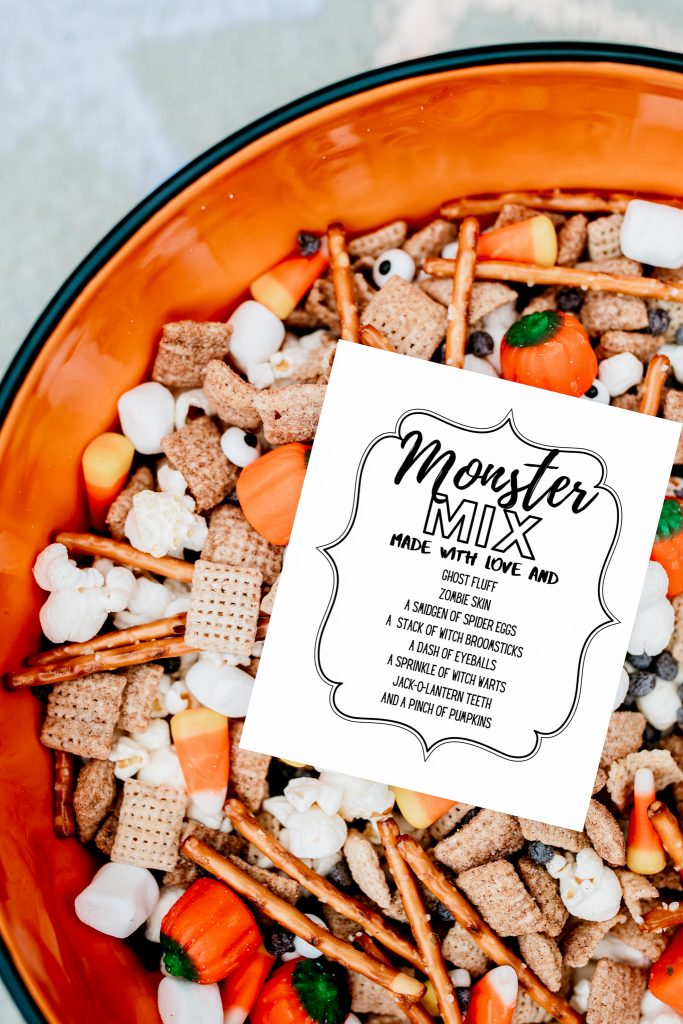 Make it Your Own!
The best part of this tradition is that you can fill your Boo basket with just about anything!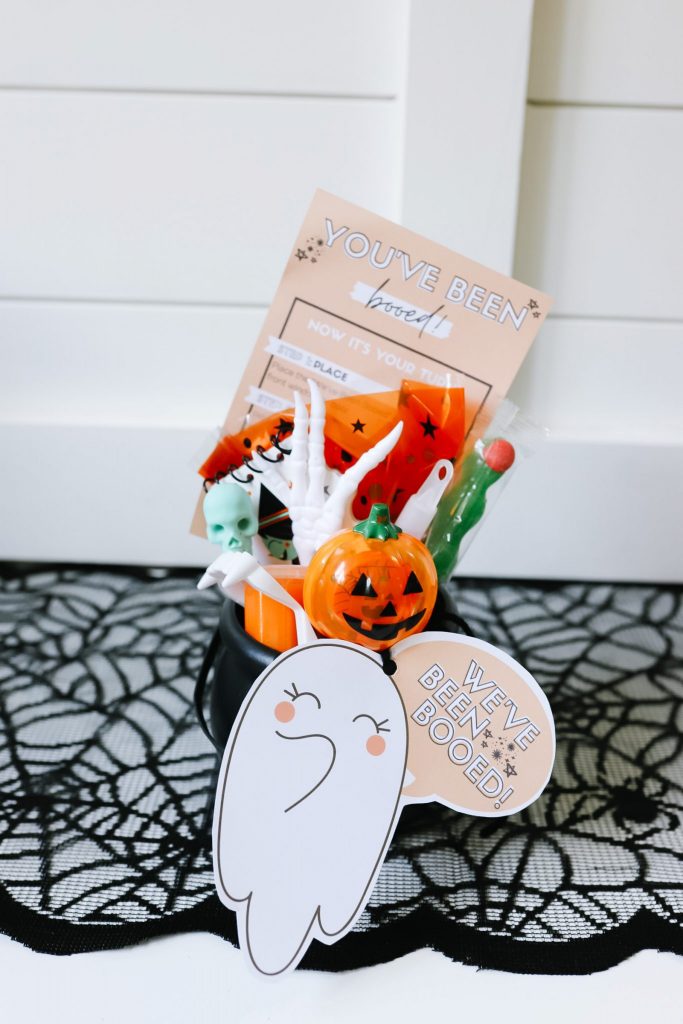 Diana over at The Grey Ruby created the adorable printables that I used for our Boo bags! Head to her blog to see how she filled her Boo Basket and get her free printables !
Here is some more inspiration from a few friends over on Instagram! :