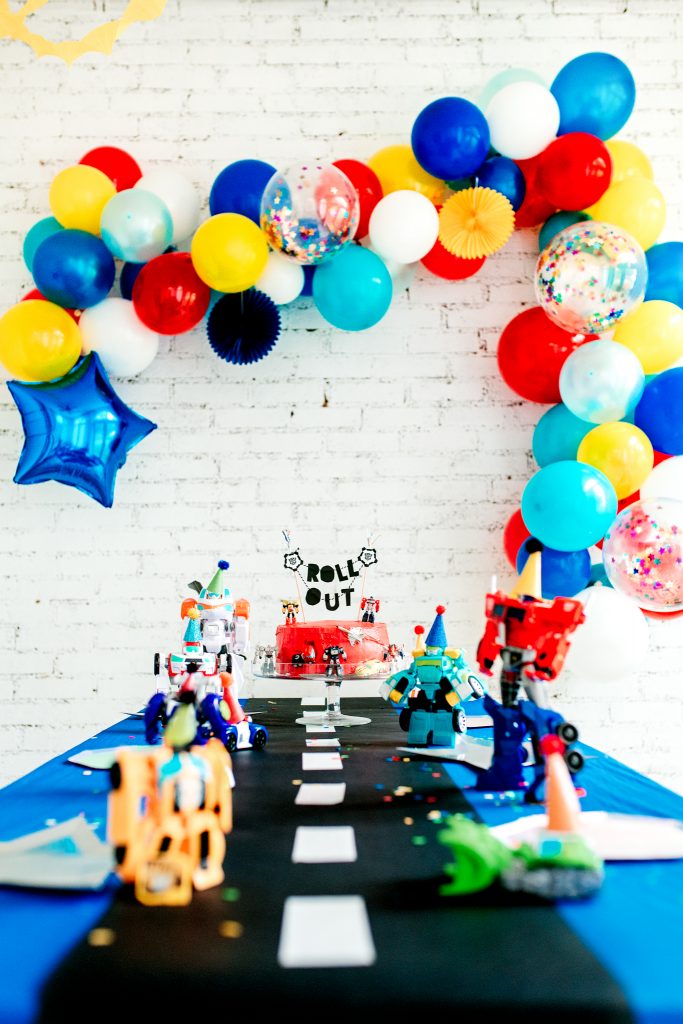 To say Ethan has been Transformer obsessed lately would be an understatement, so it came to no one's surprise that he asked for his 4th birthday party to have a Transformers theme. What DID come as a surprise is that we'd be stuck celebrating his birthday with just our immediate family at home during a global pandemic 🙃- some things you just can't plan for, huh? I wanted Ethan to still have the Transformer's Birthday Party of his dreams, even if it was just for him. Here's how I made his Trans"4″mer party extra special this year!
Transformer Party Supplies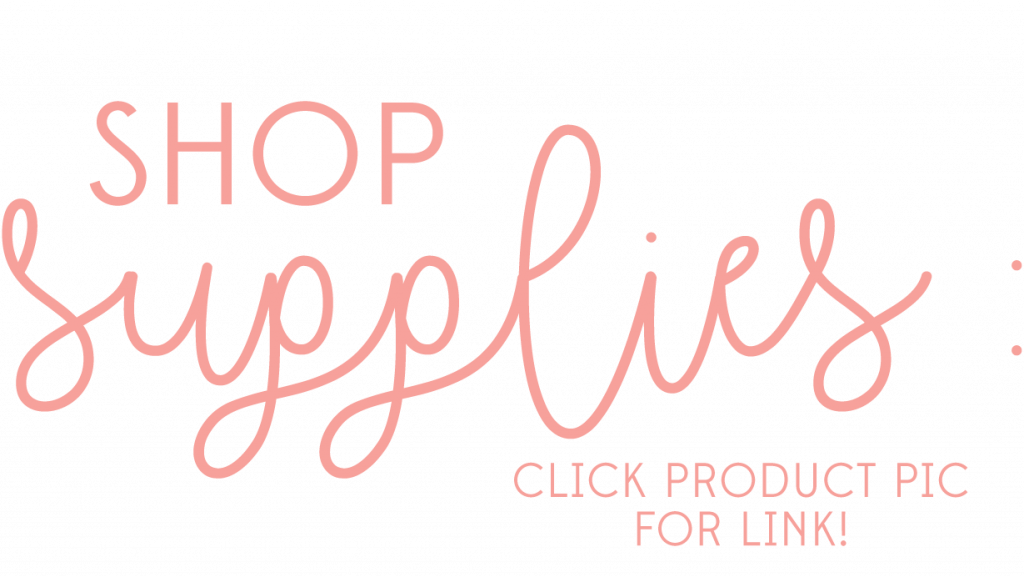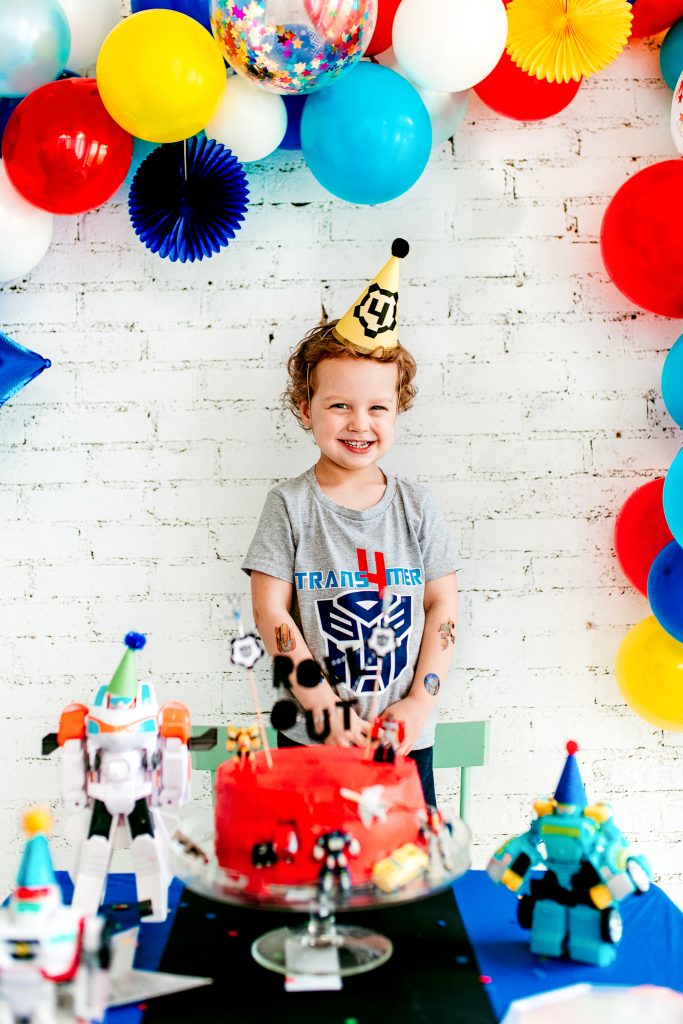 His TRANS4MER tee was inspired by similar designs that I saw on Etsy unfortunately too late to order with the summer mail delays- so I made my own. I used photoshop, a transformers font and font image, and DIY T-shirt transfers. Download the file below! I HIGHLY recommend these transfer papers! This shirt quickly became a favorite and it has been washed and dried a million times at this point and there has been no loss of quality.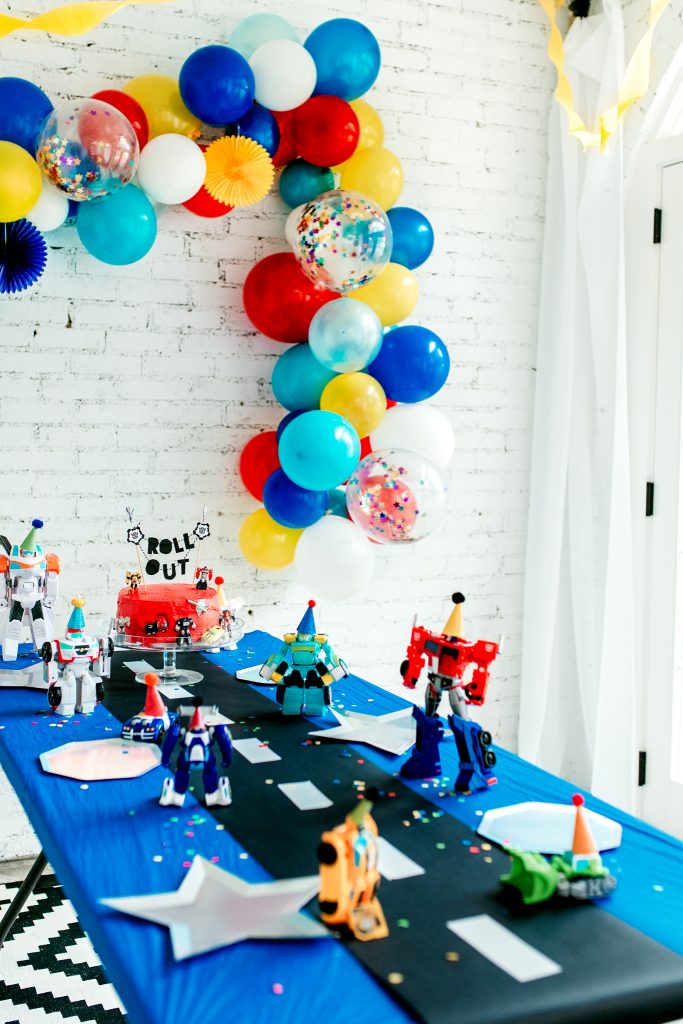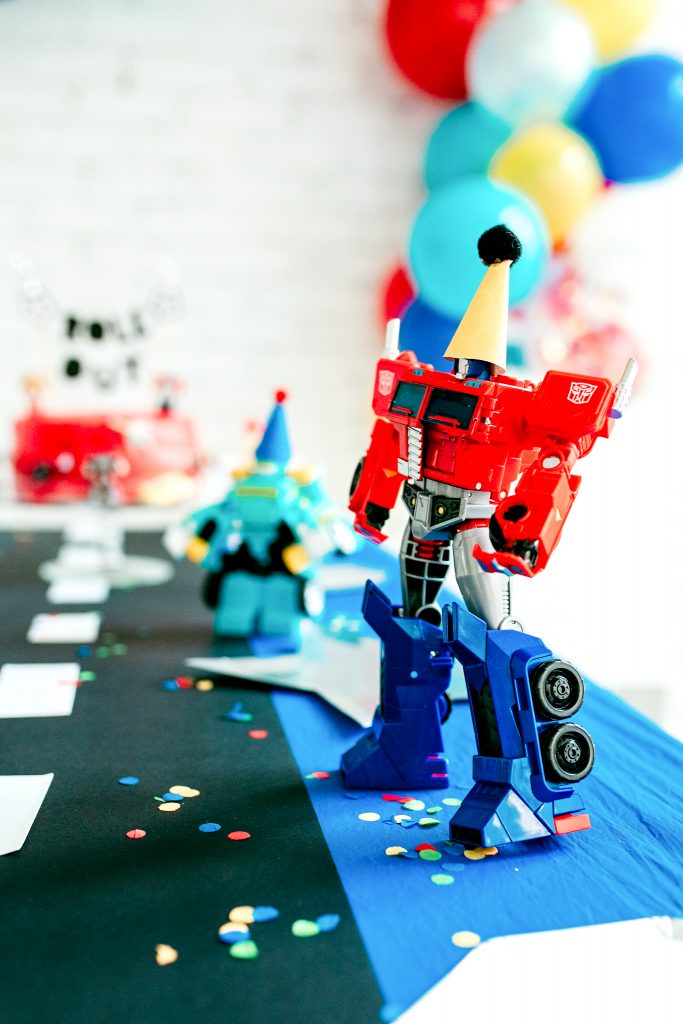 Since he couldn't have any friends and family over to celebrate, I thought that his Transformer collection would make the perfect party guests! First, let me just tell you that we love these Rescue Bot toys and they are always his first choice to play. Some of the more advanced Transformer toys are frustrating for his little hands, but these are so easy for him (and me 😅) to transform with only one or two moves. He got a few over the last year and we found a huge lot of them on Facebook Marketplace for his birthday.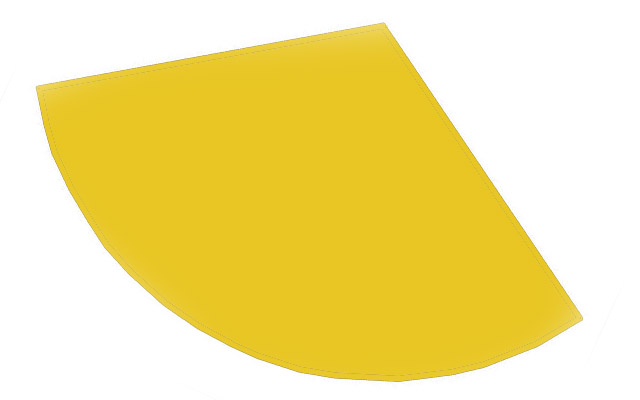 I made hats for all his Transformers party guests using patterned card stock and pom poms. I borrowed this idea from his Wild One birthday party (3 years ago!!) To make the toy hats, you just need to trace an opened cone shape onto the paper, cut it out, and roll it up to make a cone. Secure the seam with tape and use a dot of hot glue to add the pom pom.
His cake was homemade and decorated with these mini Transformers and a homemade cake topper.
For the tablescape, I rolled out a black paper table runner and added white duct tape road lines.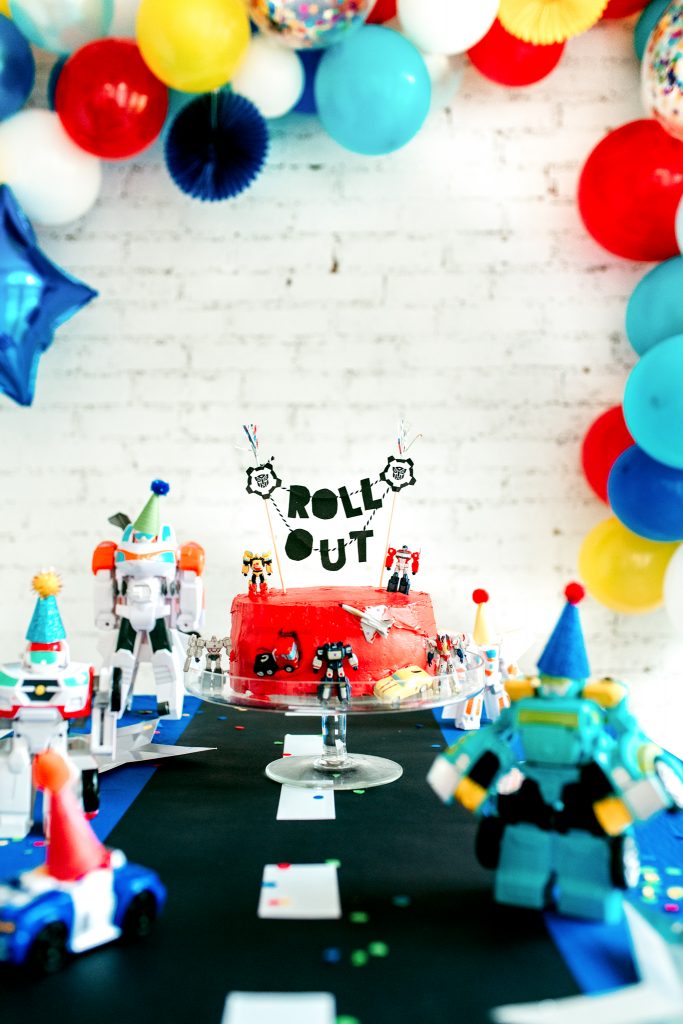 Finally, I chose balloon colors that would coordinate with the theme from our leftover party box and created my favorite easy and budget friendly statement birthday decoration – a balloon garland! Use balloon tape and a pump to put together an effortless balloon garland!
Love you, Bud!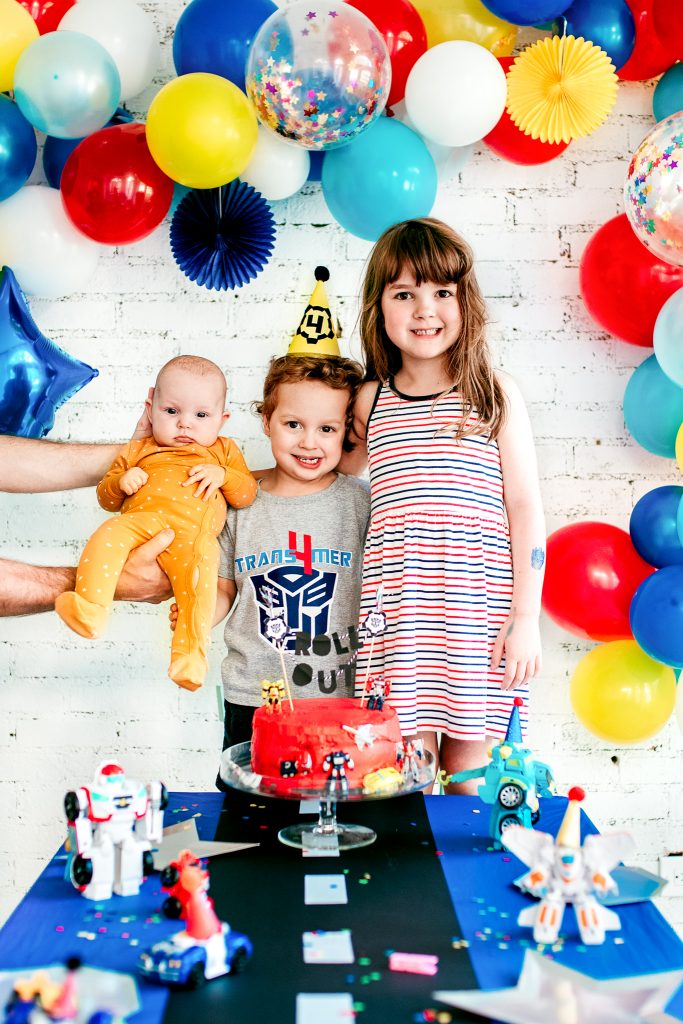 Check out more of Ethan's Birthday Parties!