Once upon a time, there was a 3-year-old that loved books so much that she wanted a whole birthday party full of them. I decided to plan a Storybook Birthday Brunch with some fun twists thrown in by the birthday girl. It was the first birthday that she really "gets" and has been looking forward to. If there's one thing she's gained in the last year it's an ever-growing personality and an opinion about everything 😉 It was fun to embrace that and let her pick exactly what she wanted her birthday party theme to be and roll with it. So, by request, we planned a "books, sunflowers, and Big Bad Wolf" birthday party. There's nothing quite like the creative challenge of wrapping that trio into a pretty party, right? Ha! It ended up being super sweet and totally Harper.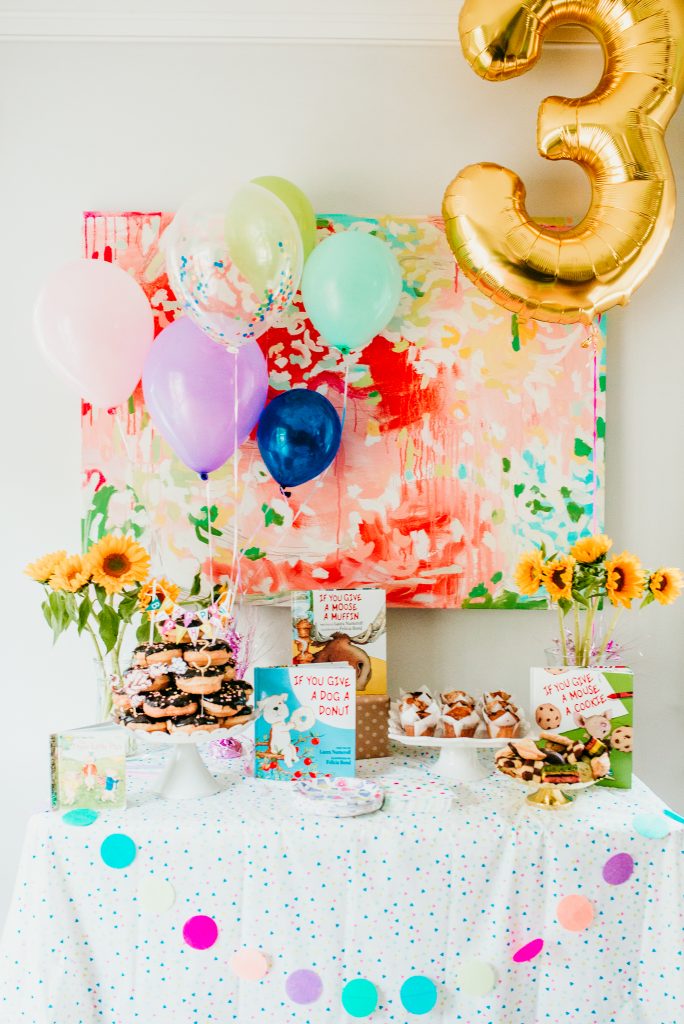 This post contains affiliate links to make party planning a breeze; I may receive a small commission from your purchases!
Some of Harper's favorite books became the inspiration for her Storybook Brunch menu as well as the decor. On display at the dessert table were "If you Give a Moose a Muffin" muffins, assorted "If you Give a Mouse a Cookie" cookies, and a stacked "If you Give a Dog a Donut" cake. We also enjoyed a storybook inspired brunch menu; "Dragons Love Tacos" DIY breakfast burritos, "Wheels on the Bus" pinwheel sandwiches, "The Very Hungry Caterpillar" fruit tray, and a "Peter Rabbit" mixed salad. And mimosas, because, well, #brunch.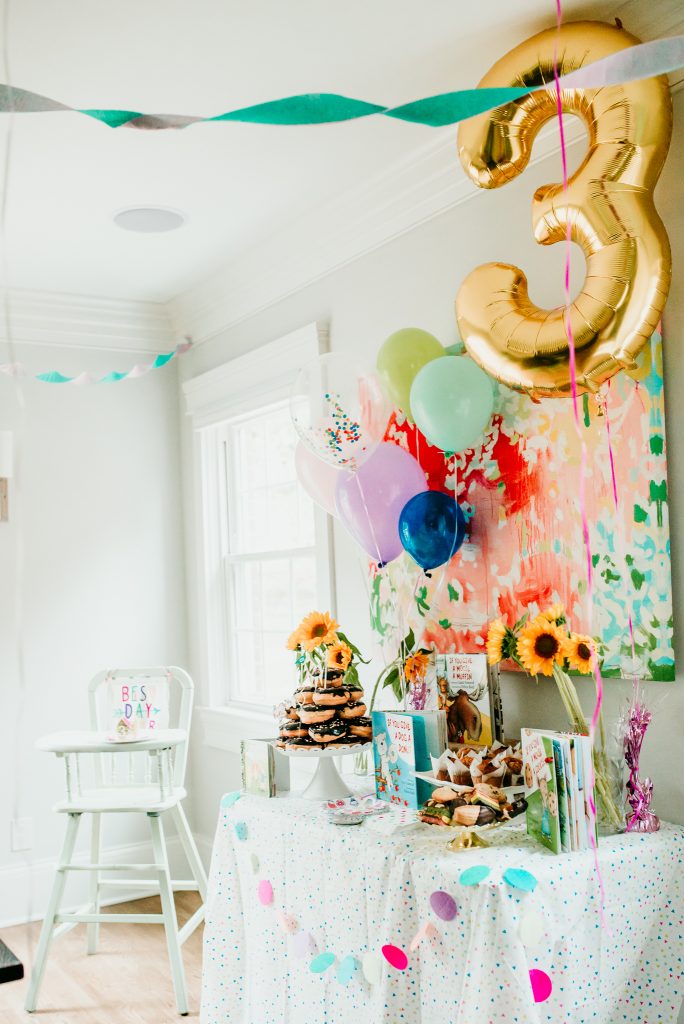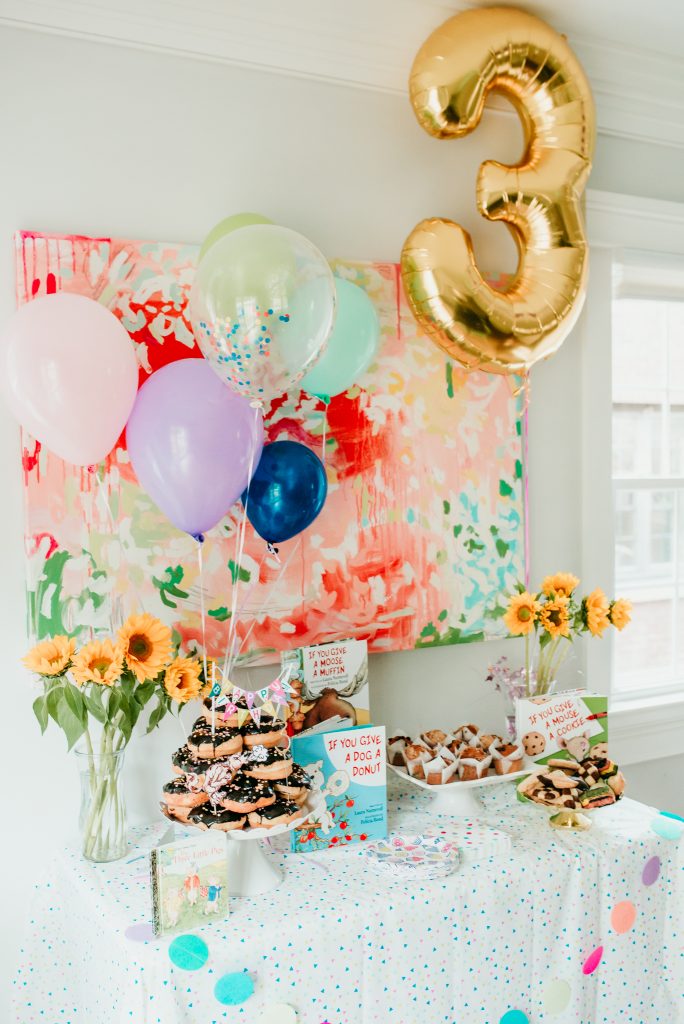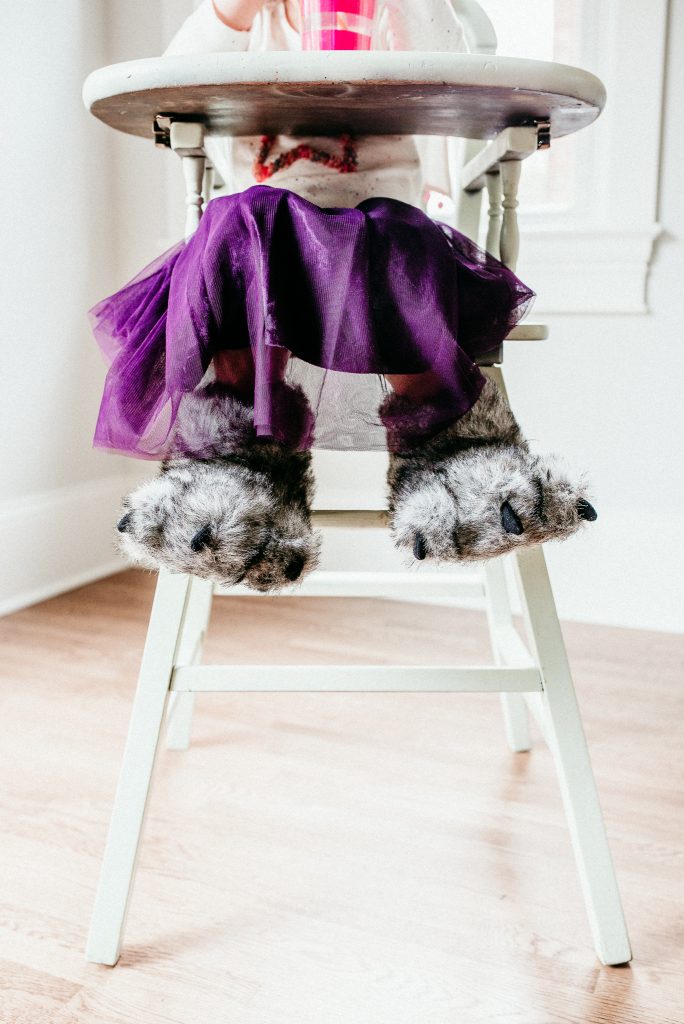 Forget the 3 little pigs and Little Red Riding -who? ; Harper ALWAYS asks for her favorite "Big Bad Wolf" books. I knew she would, of course, be expecting to see him at her storybook brunch so I made sure to put him front and center- huffing, puffing, and blowing out the candles on her cake! I purchased the wolf graphic here and printed it onto cardstock and colored it myself. It was such a perfectly whimsical touch on her donut cake!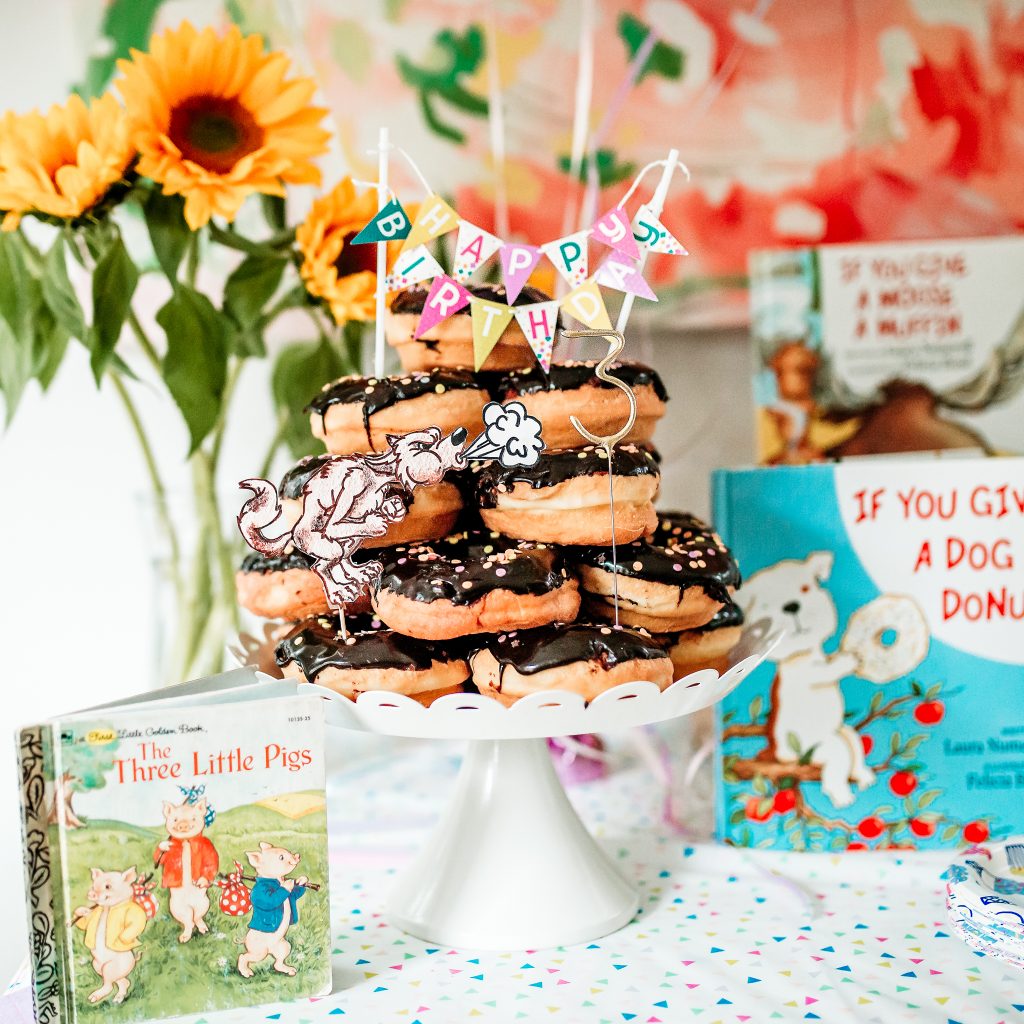 The stacked donut cake quickly became my new favorite birthday cake hack. We went early that morning, bought 2 dozen fresh sprinkle donuts and just carefully stacked some of them up to create a 5 layer donut cake! This was such an fun DIY alternative to a traditional cake- and much easier to serve!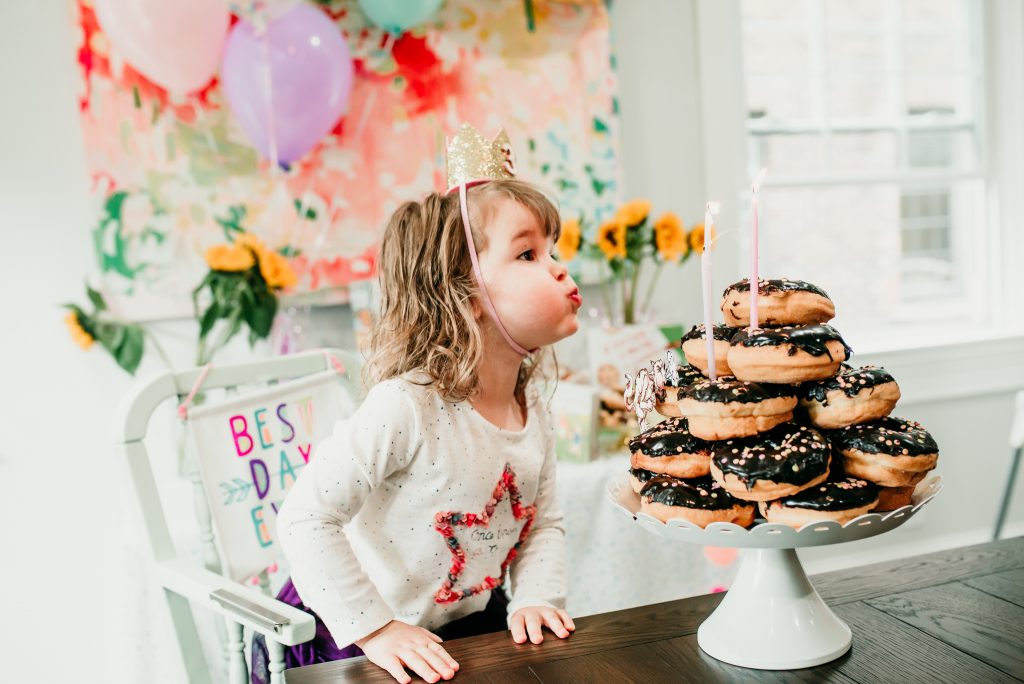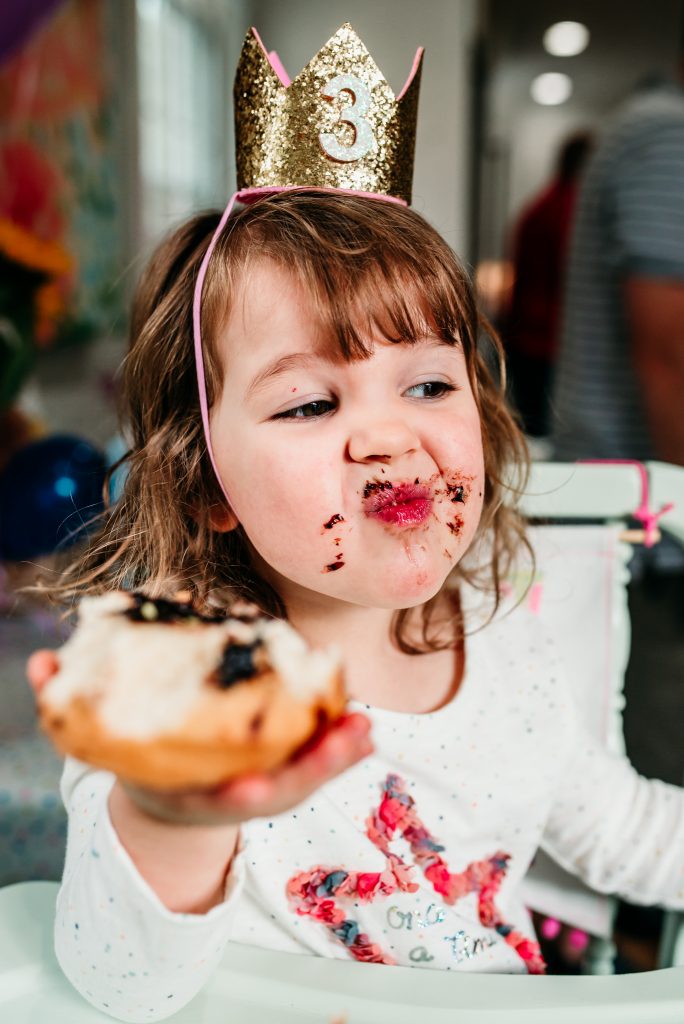 Another fun addition to our brunch was the mimosa bar ! I served chilled champagne with orange, grapefruit, and mango juices with pomegranate, raspberries, peaches, and strawberries on the side. The kids even loved mixing their own juice and fruit combos (minus the booze, of course!) .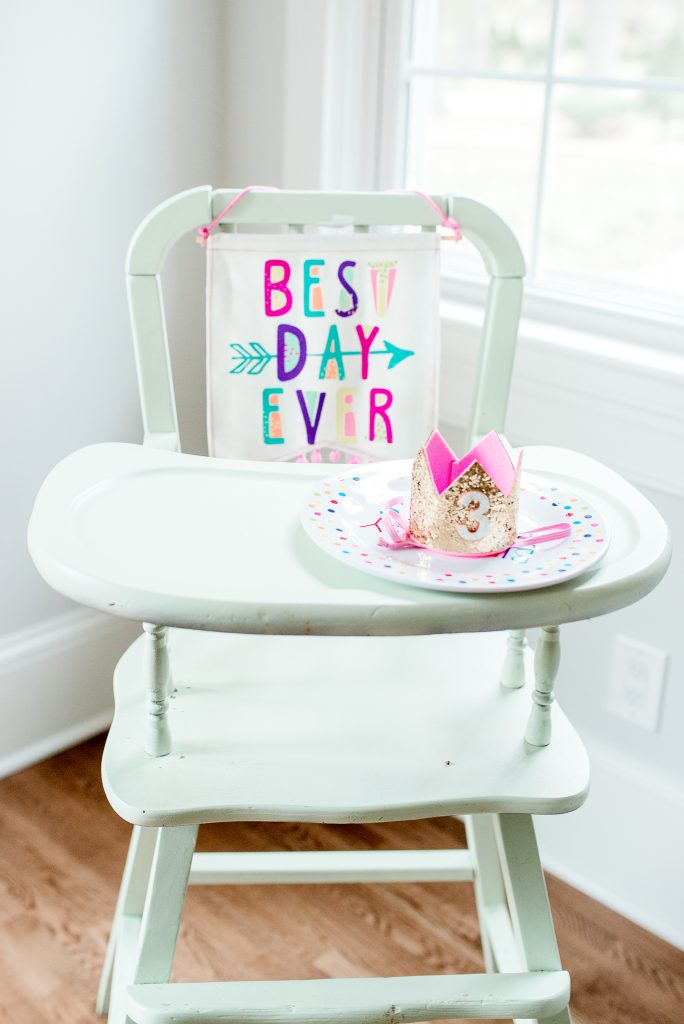 We absolutely had the Best Day Ever celebrating and enjoying our girl at her Storybook Birthday Brunch! Happy 3, Harper !!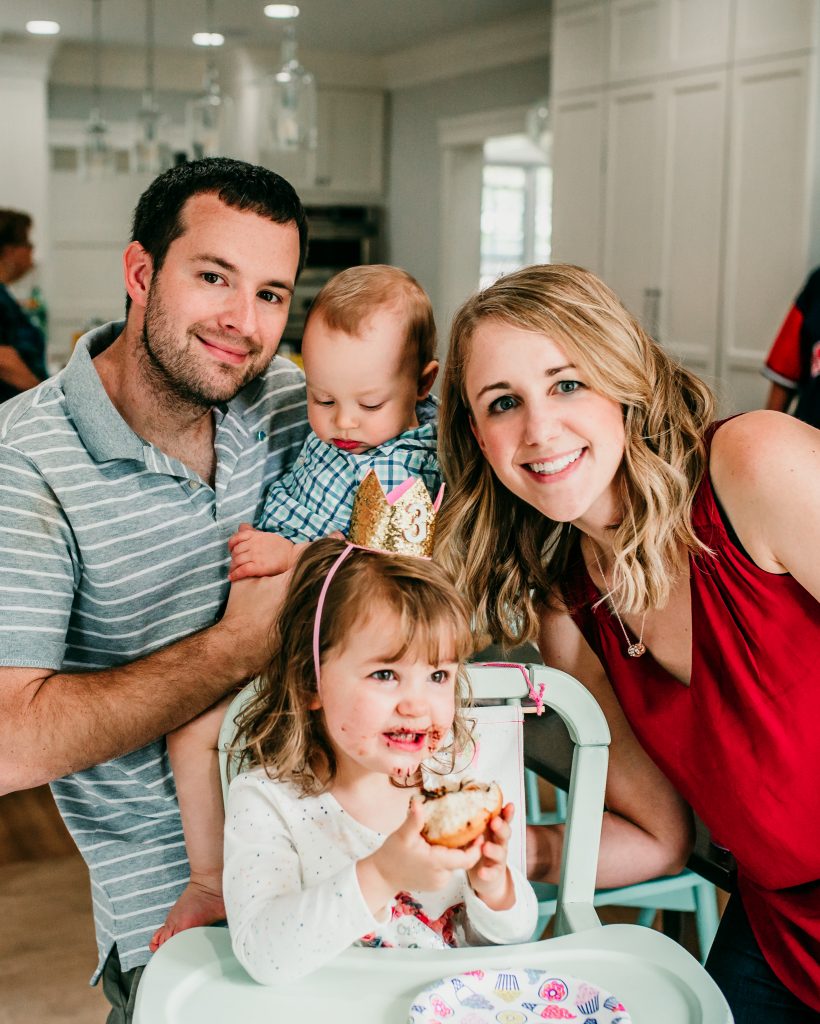 Check out Harper's previous birthday parties!