I can't believe how quickly fall is flying by this year; it seems like we just packed up our bathing suits and sprinklers but here we are – November! Our September and October have been the best kind of busy as we start diving into some of our favorite seasonal and holiday traditions. The weather has been absolutely perfect and we've been trying to enjoy as many outdoor adventures as we can before it turns bitter cold.
One day I hope to be better about blogging in the moment– but this is not one of those times, oops!- so I hope you enjoy this little photo dump! I'm happy to finally have a space to PUT all of it so that I can look back on these memories in a (somewhat??) organized manner 🙂
Here's a little catch-up of what we've been up to; you can always follow along with our daily adventures on Instagram!
Harper has been thriving in her new Pre-K class. She was asked to be the very first Star of The Week, meaning she could bring in her favorite toy and a special guest (me!) to read her favorite book to the class as well as decorate a special poster to hang outside her classroom. It's mind-blowing and so reassuring that only a year ago, we were in somewhat of a panic about her even going to school because she was painfully timid and shy and would get so frustrated by her speech delay when she wasn't understood. So to have her stand in front of the class and proudly talk about herself and her favorite things- omg, true motherhood pride (and tears!)!
In fact, while we were waiting for the class to clean up before I read her book, the teacher jokingly asked if Harper ever runs out of things to talk about (because she has become a regular ol' chatty cathy) . And given that there was a time that she would not willingly engage in very much conversation with her peers or adults she didn't know, I was so proud to say, "no, no she really doesn't !" Ha ha 🙂 She really has come a long way and it's refreshing to see that from this side of things. When you're in it it's easy to feel hopeless and like certain difficulties will just never end, but when you have a moment like this where you can really look back and see just how far we've come, it sure is rewarding!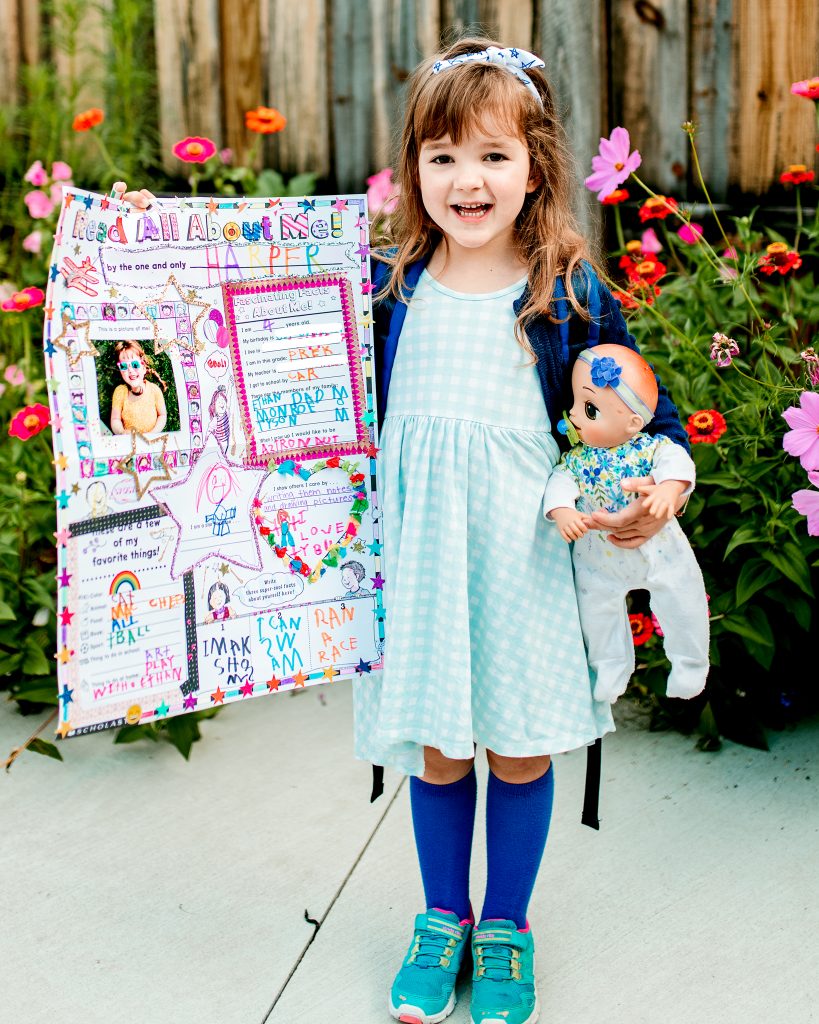 Another favorite tradition is visiting the apple farm ! The kids always make sure we get our money's worth as they taste test their way through the orchard. We usually come home with a bag of goodies to fill up on a few weeks worth of apple treats. This year, the raw apples went far too quickly around here and we didn't get a chance to make anything besides one round of apple fritters 🙂
Before we knew it, it was pumpkin season! We enjoyed visiting the garden center and pumpkin patch to pick out the perfect pumpkins (plus a few extras 😉 ) And, hey, we actually made it out of the corn maze this year – woohoo!
One of my favorite parts of fall is starting to bring the holidays into our home. The transition to fall decor always has me layering lots of rugs, blankets, and, of course, pumpkins 😉 to create a bright and cozy living space.
Oh, and do you see those pretty little (big!) pumpkins to the left? Those totally surprised us by growing in our garden this year- hahah! It's about as funny of a story as you could imagine, including them vining UP and INTO a tree in our backyard.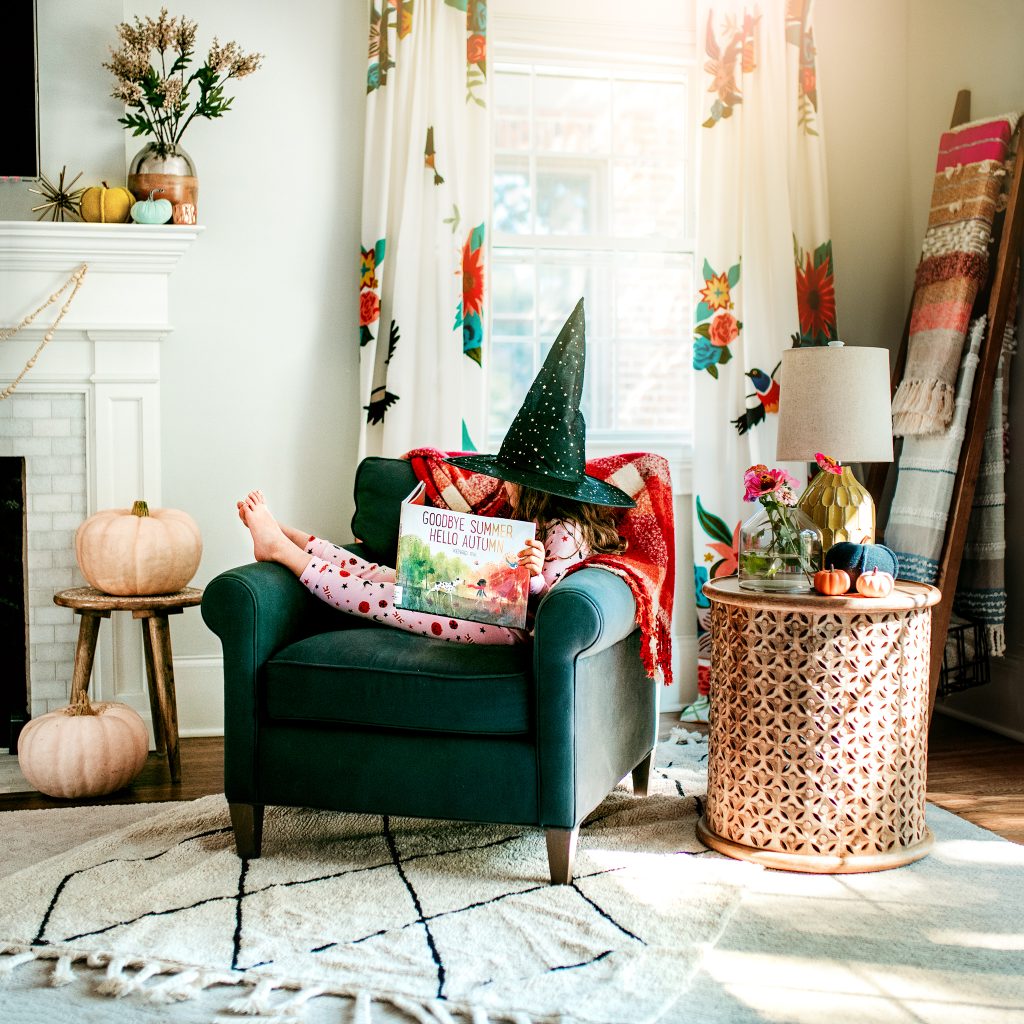 Here's to the continuation of autumn fun as the weather chills, the beautiful leaves begin to fall, and we start preparing for Thanksgiving! Cheers, friends (while I raise my big mug of PSL, of course) !