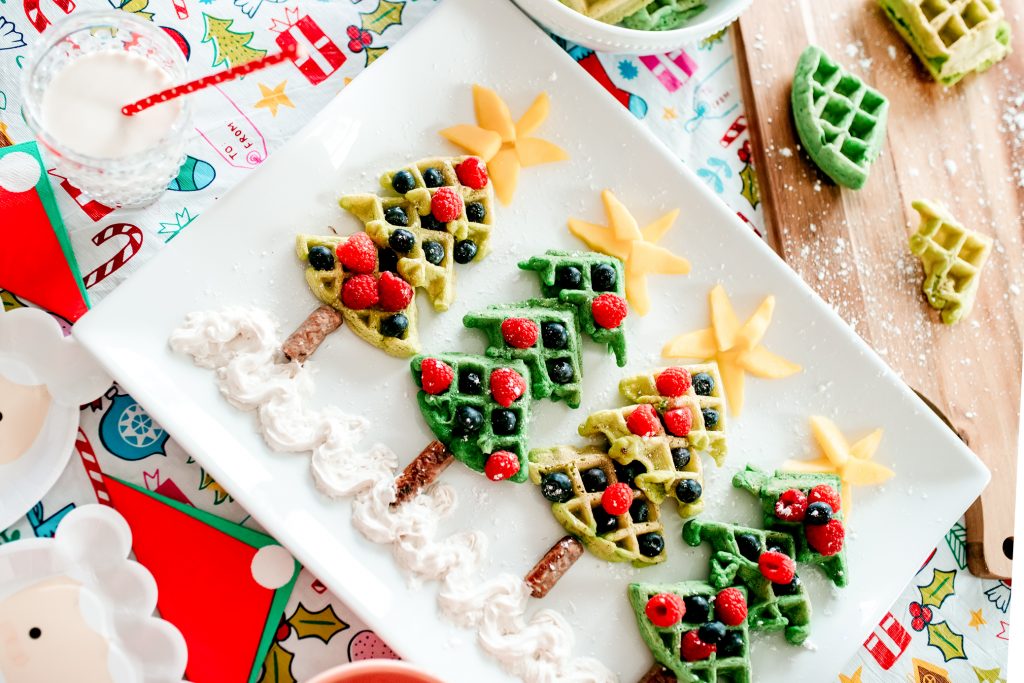 These festive and fruity Christmas tree waffles add a little extra (but easy) cheer to holiday breakfasts, brunches- or anytime, really! Not to mention, they're completely adorable! Get in the holiday spirit by making this Christmas breakfast for kids before going to the tree farm early in the season. Or extend your Christmas morning traditions by letting the family help themselves to a DIY Christmas tree waffle bar after everyone has opened presents.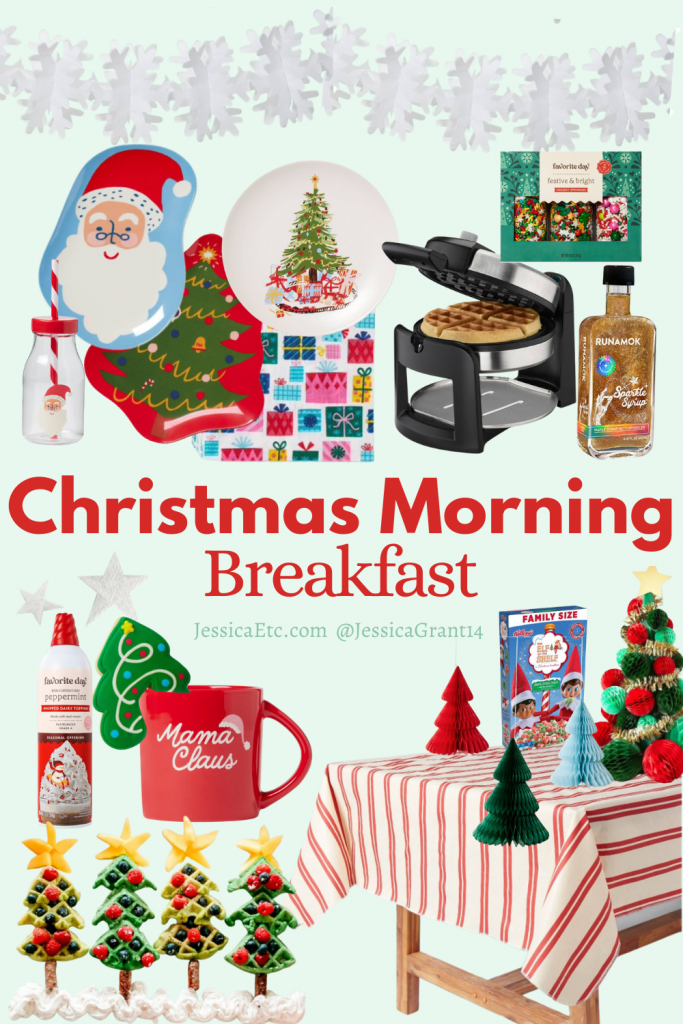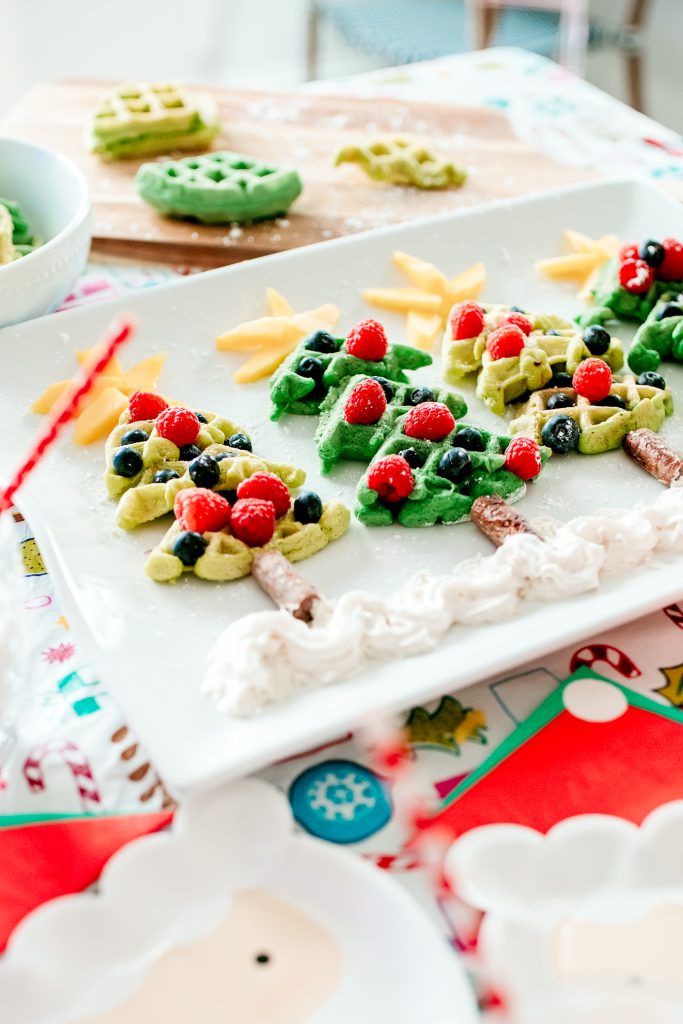 To make this easy Christmas breakfast for kids, simply follow your favorite waffle recipe and mix in some green food coloring. I used our belgian waffle maker on low (the color wasn't as vibrant at higher temps) and when they were finished, I separated them into triangular wedges. Create a tree shape by laying them on top of each other. I liked how they looked with 3 but your kids will love to get creative with how tall they can make their tree!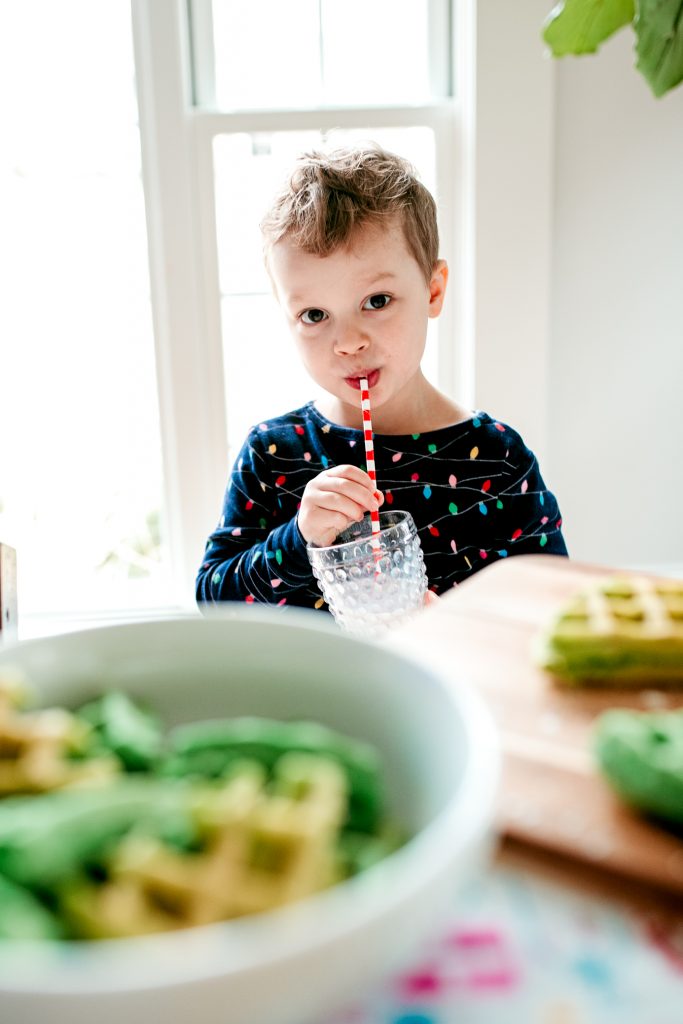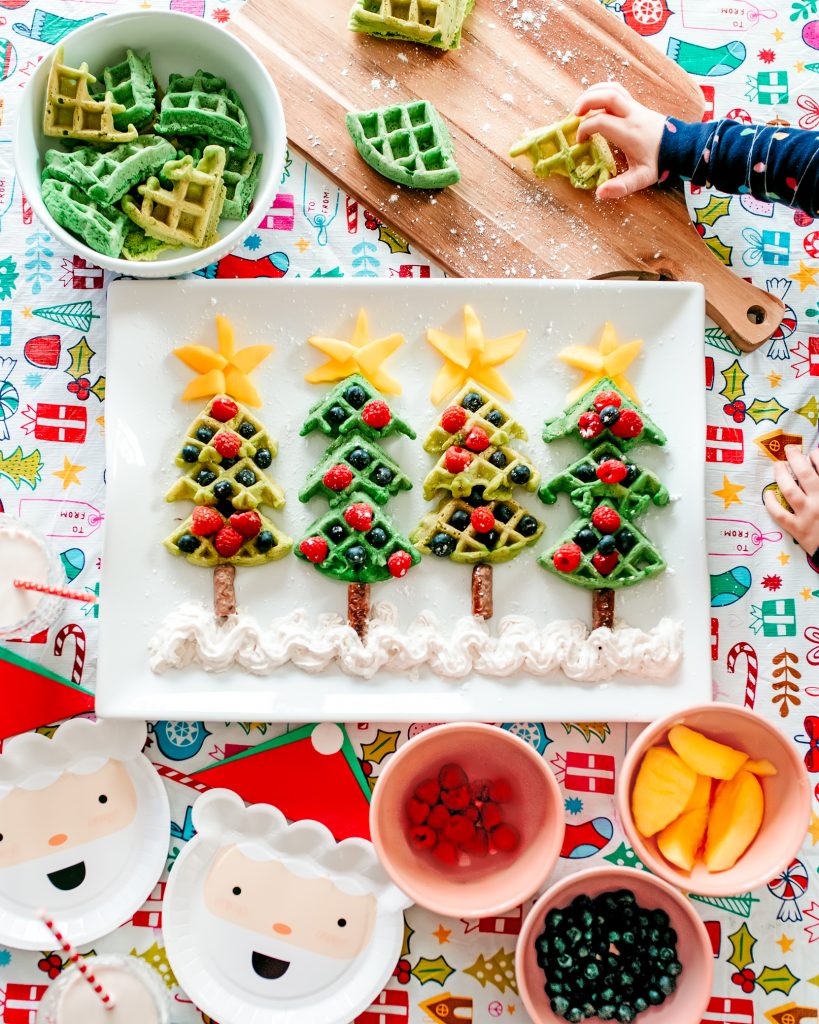 Next, add a variety of colorful fruit "ornaments", we used blueberries and raspberries. The kids LOVED this part and had so much fun decorating their own tree using small bowls of fruit that I gave each of them! The berries fit perfectly in the little waffle crevices and my kids made sure to fill up every spot! I arranged mango slices into the shape of a star, but you could also use a star cookie cutter and a mango, pineapple, or orange. Bacon or sausage is perfect to use as a tree trunk!
The final touch, and obviously best part, is the whipped cream snow! Before serving, I also shook a little powdered sugar on top to add some fresh snowfall to our trees 😉 !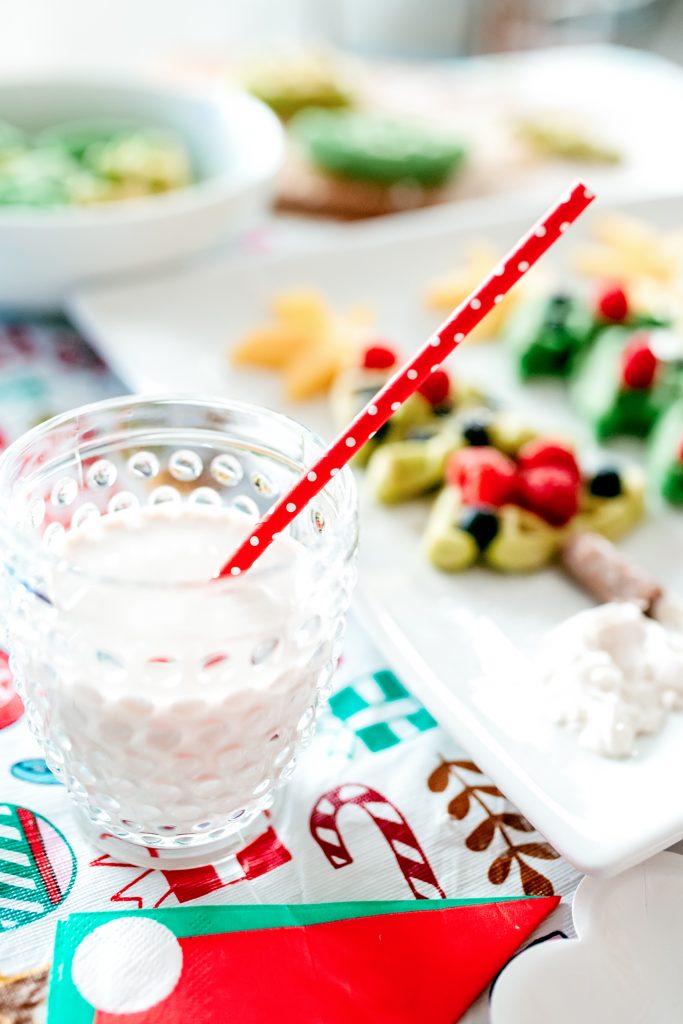 Make sure to tag me on Instagram if you make these Christmas tree waffles ; I'd love to see your creations!
Shop this Post :


Love it? Pin it For Later!