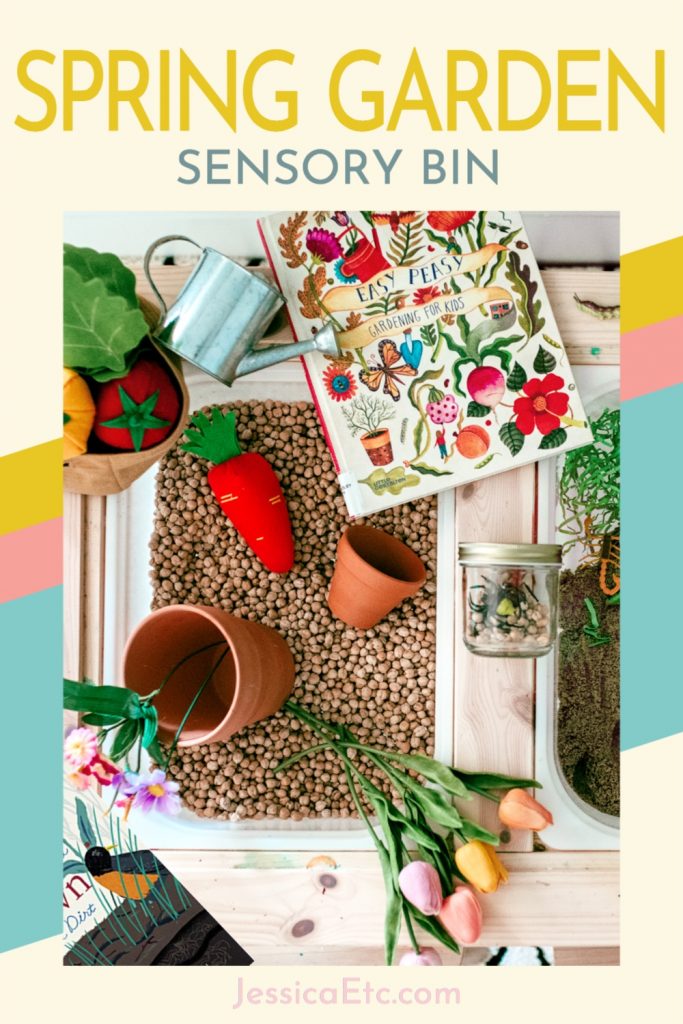 If there's one place I know I can find my kids in the spring, it's elbows deep in the dirt in our backyard garden. I'm talking full on showers every time they come inside. So a few years ago I started making them an indoor garden spring sensory bin; it's a perfect solution for those days when the weather isn't the best (which let's face it, in Northeast Ohio there's always a chance for spring snow) and lets them still have fun digging with a little less mess for me to worry about when they come in. I highly recommend Up in the Garden, Down in the Dirt to complement this bin!
This year I updated our bin to include Ethan's newest obsession – insects! In 5 minutes flat this kid will have an entire bug collection in a jar outside, so I thought it would be fun to get some giant plastic bugs for him to see up close and learn about using The Little Guide To Bugs from his birthday last year.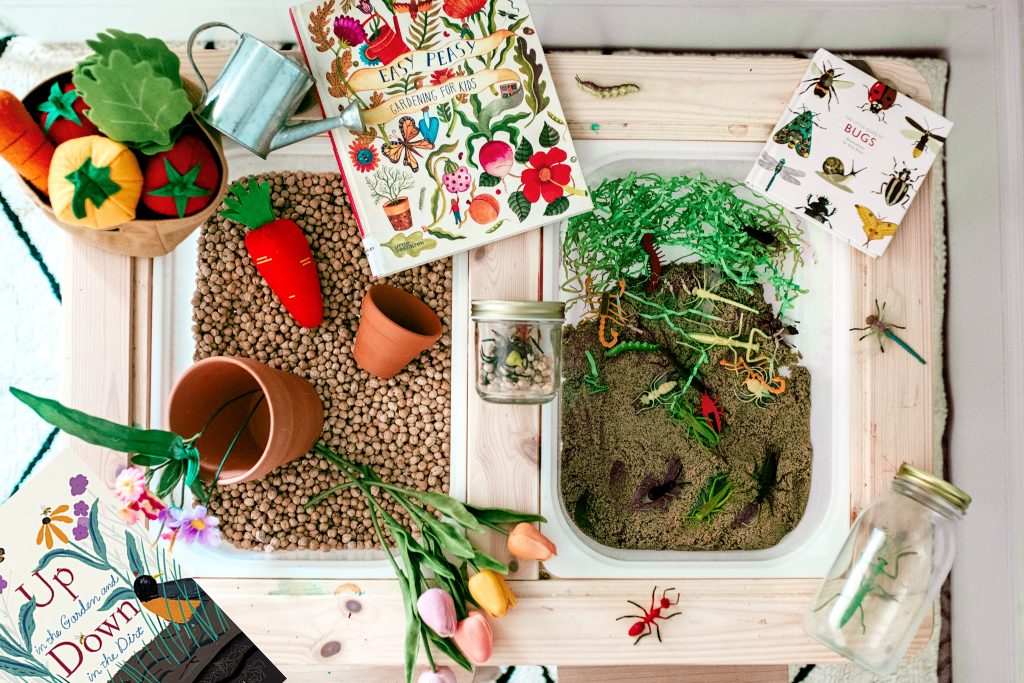 I also borrowed some veggies from their play kitchen; we talk about where our food comes from and how it grows- above or below the ground. They also like using the beans as "seeds" in the sand to grow their veggies and flowers. This is open ended garden fun so while I like to put in those items to guide their activity and learning, it's totally okay if they end up making flower covered mud cakes with bug filling to serve instead!
How to Make a Spring Sensory Bin:
Here's what I used to put together our little mess-free indoor garden spring sensory bin: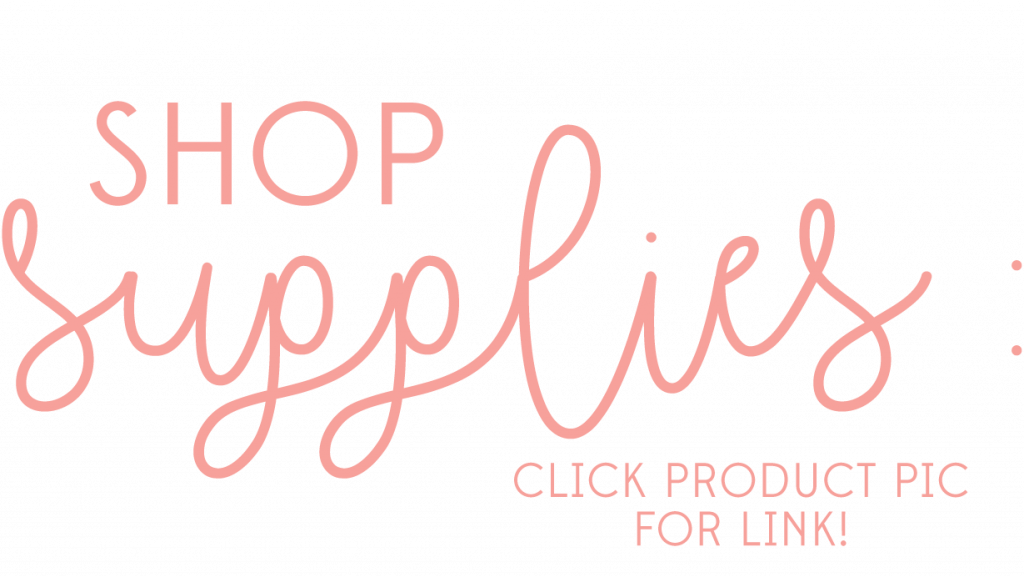 Sensory bins are SO simple to put together and you can add as much or little as you'd like (or have on hand). Simply add your fillers, a few garden accessories, and tools to a plastic bin. I used our Ikea Flisat table, but you could also make a small sensory bin using these favorite $3 Target bins (and I LOVE that they include tops for storage)! I like to add books near our sensory table to inspire play, you can see some of our favorite spring books here. And finally I added in some felt food borrowed from the kids play kitchen, a handful of Target Bullseye Playground flowers (you can also find cheap fake flowers at the Dollar Store), and a tube of plastic insects.