This easy Dollar Tree Easter wreath DIY is an easy way to make budget friendly Easter decor! I was inspired by the colorful and beautiful Easter Egg wreaths that I have seen at stores like Michaels or Target, but not so inspired by the price tag of something I knew would only be displayed for a few weeks at most. So I headed into Dollar Tree with the goal of making an Easter Egg wreath DIY for under $10. I'm beyond obsessed with how it turned out!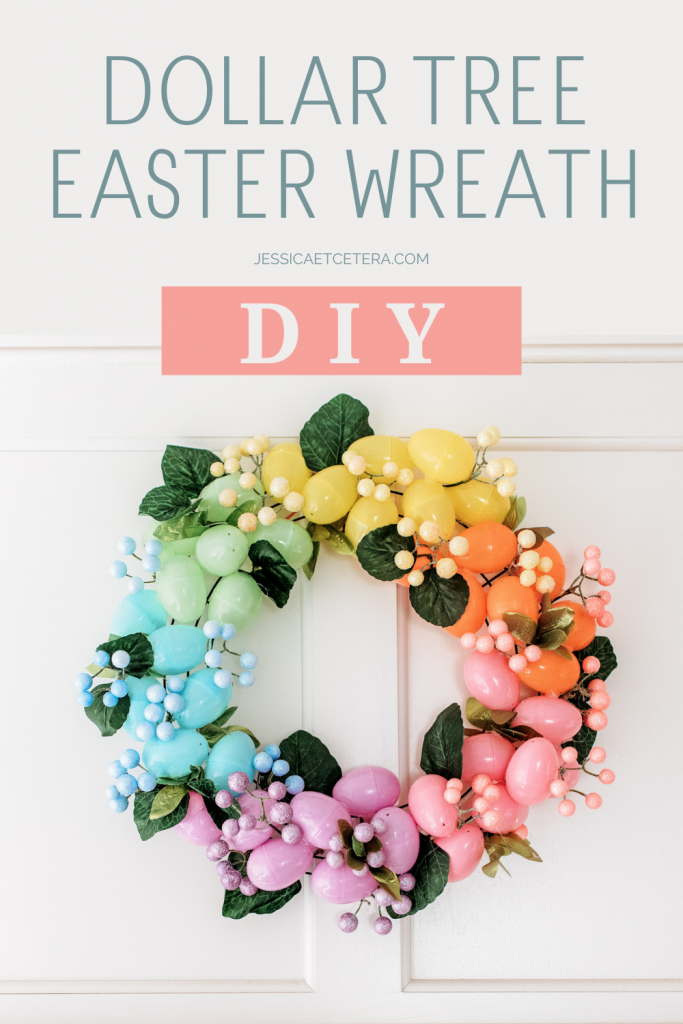 The bright colors of the pastel eggs inspired a colorful idea and became the base of my easter wreath. I was excited to find stemmed glitter berry filler in matching colors. A vine of greenery will fill in any remaining open spaces in the wreath. Here are the items that I purchased: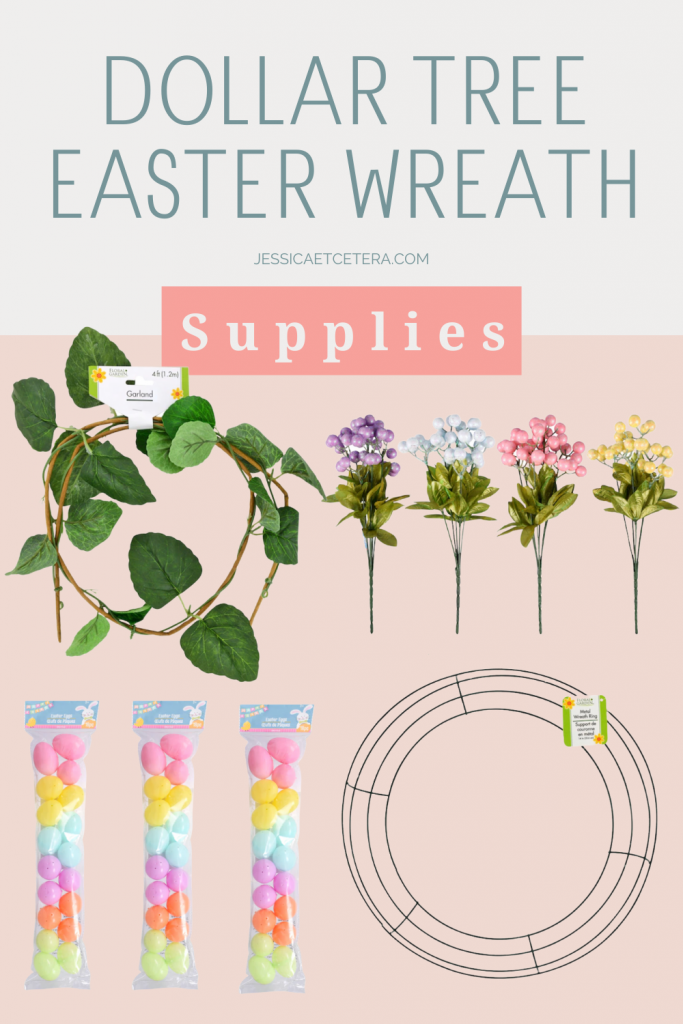 I arranged the them in a bold, color-blocked, pattern. After gluing the eggs around the wreath, I filled in any openings with the glitter berries and greenery.
How To Make an Easter Egg Wreath DIY
You'll need:
-Pastel plastic eggs : 2 – 3 packages
-Berry filler stems- pink, purple, yellow, blue
-Greenery vine
-Wreath wire form
-Hot glue gun
Directions:
1. Arrange eggs by color around the frame so you get an idea for spacing. I needed 2 full packs and then grabbed a few from the 3rd pack.
2. Start hot gluing each egg and securing to the frame. If eggs touch, I also put a dot of glue there.
3. Remove the berries and greenery fillers from their stems.
4. Fill in areas between eggs with berries or leaves to hide any of the wreath wire.