It is an age-old debate: Peeps or no Peeps? Whatever your feelings about the classic Easter treat, did you know you can make edible play dough with marshmallow Peeps?? 🤯 It is a perfect hands-on Easter activity for kids! And the colors are just perfect!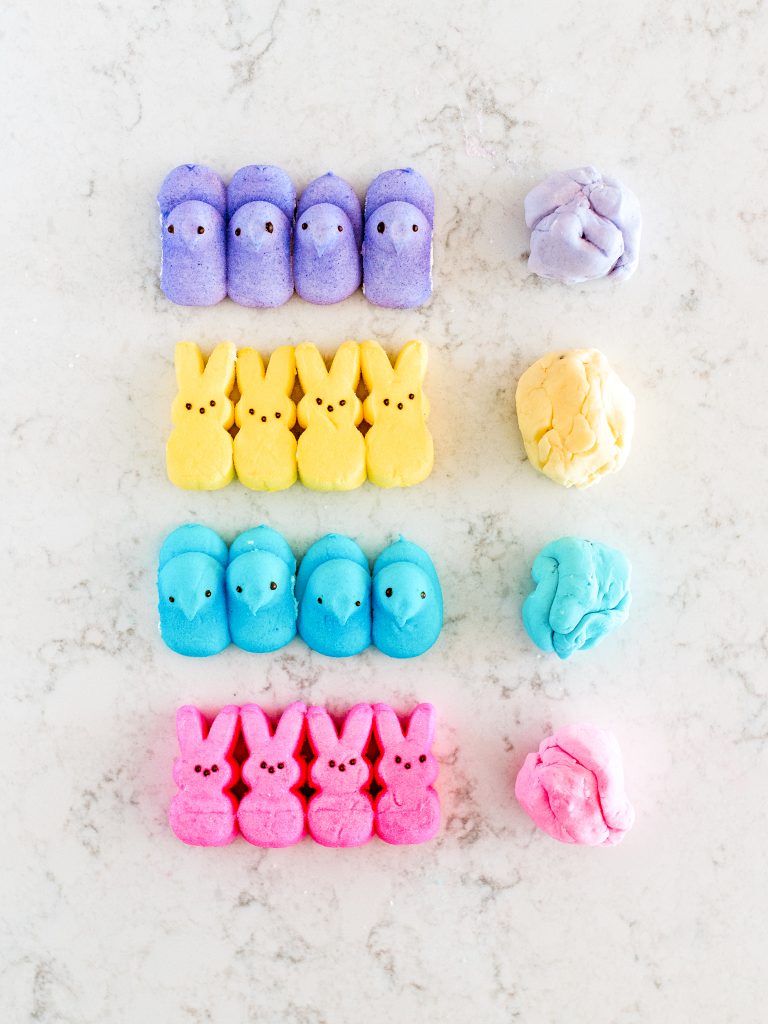 Your kids will love to help make this edible play dough using cute bunny and chick Easter Peeps! I'm not going to lie though, it's kiiiiind of a mess until it's all together – but the greatest sensory activities always are, amiright? My 5 year old squealed with delight as he stirred the puffed up microwaved Peeps and saw the ball of play dough form before his eyes. Imagine his excitement when I told him he could play with- and actually EAT- it!
Roll it out, use Easter cookie cutters, ABC stamps, etc before taking a bite of this yummy edible play dough. 😋 More play ideas below!
How to make Edible Play Dough :
In a bowl, add one package of Peeps, 1/4 cup powdered sugar, and 1 Tablespoon coconut oil. Microwave for 30 seconds. Stir together until a ball forms *if it seems too sticky, slowly add in up to an additional 1/4 cup powdered sugar. Continue kneading with your hands until pliable play dough consistency.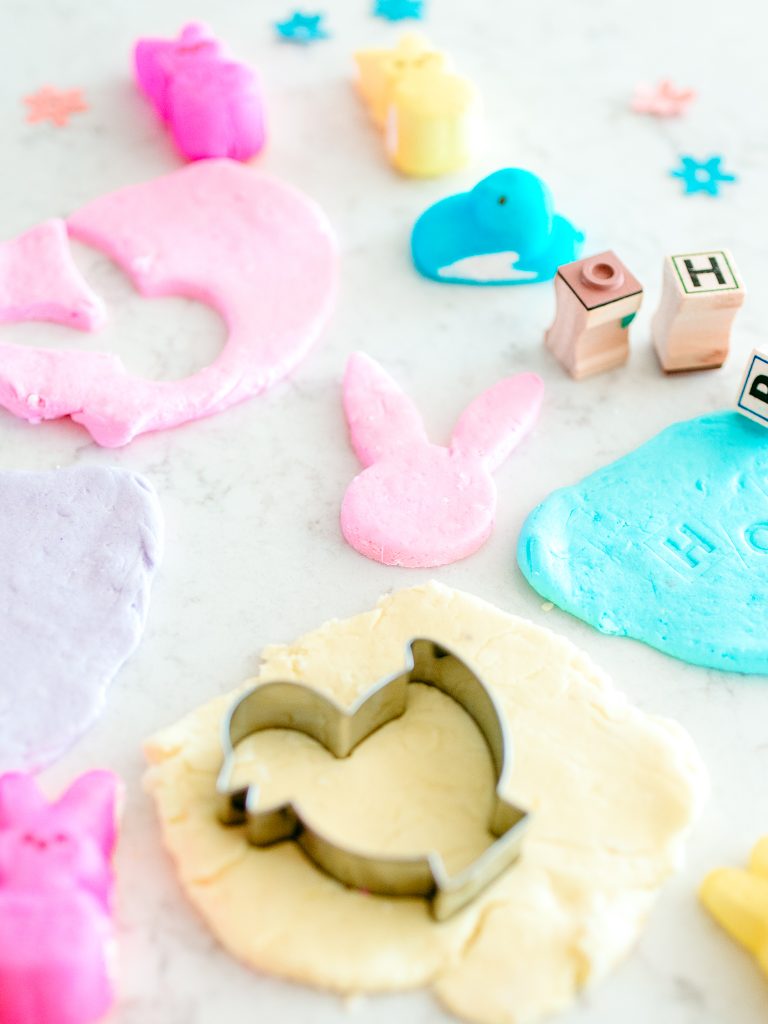 Play Dough Activities
Play dough is a great tool to develop and strengthen fine motor skills! Here are some ideas to learn through play:
Roll out the dough; these rolling pins even have fun patterns!
Add cookie cutters for pretend play! Kids can make "cookies" or use the cut out characters and tell stories!
Alphabet stamps: One of my favorite activities for older children is to use ABC stamps to push into the dough, leaving behind a letter imprint. Kids can write their name, practice sight words, or learn Easter terms.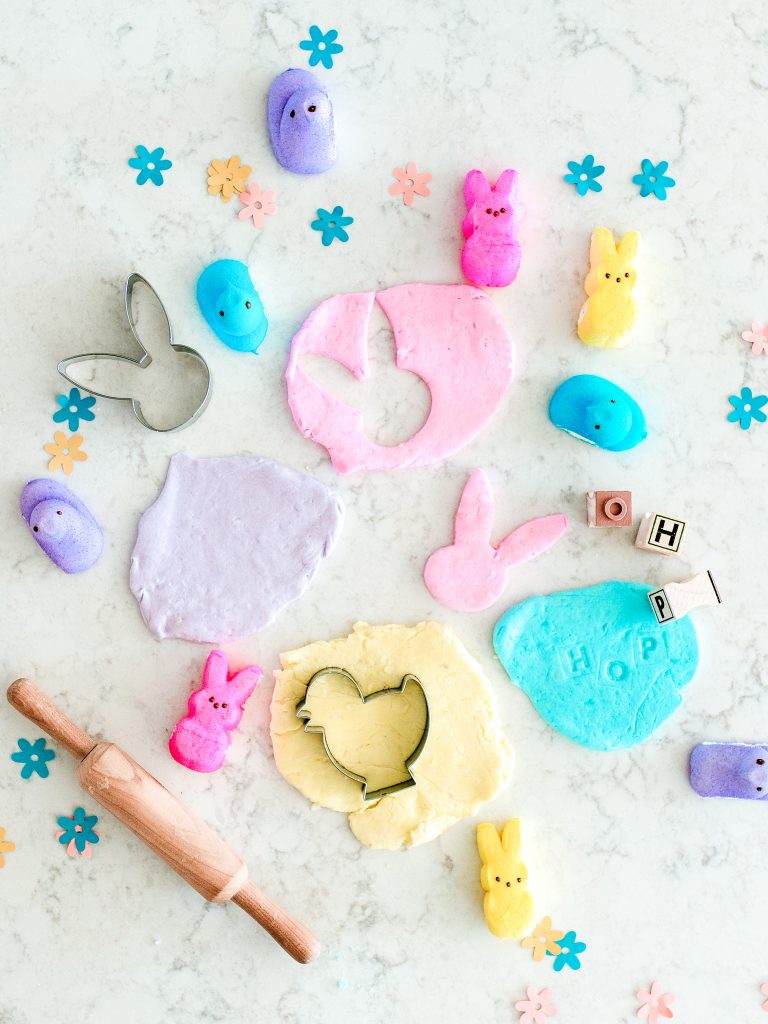 Check out more Easter fun here!