Looking for the perfect summer accessory for any outfit or adventure? Check out this plain drawstring bag we turned into a fun, adorable, and functional tote for kids! Follow these easy step-by-step instructions below to design a DIY emoji backpack using a potato (yep, you read that right!).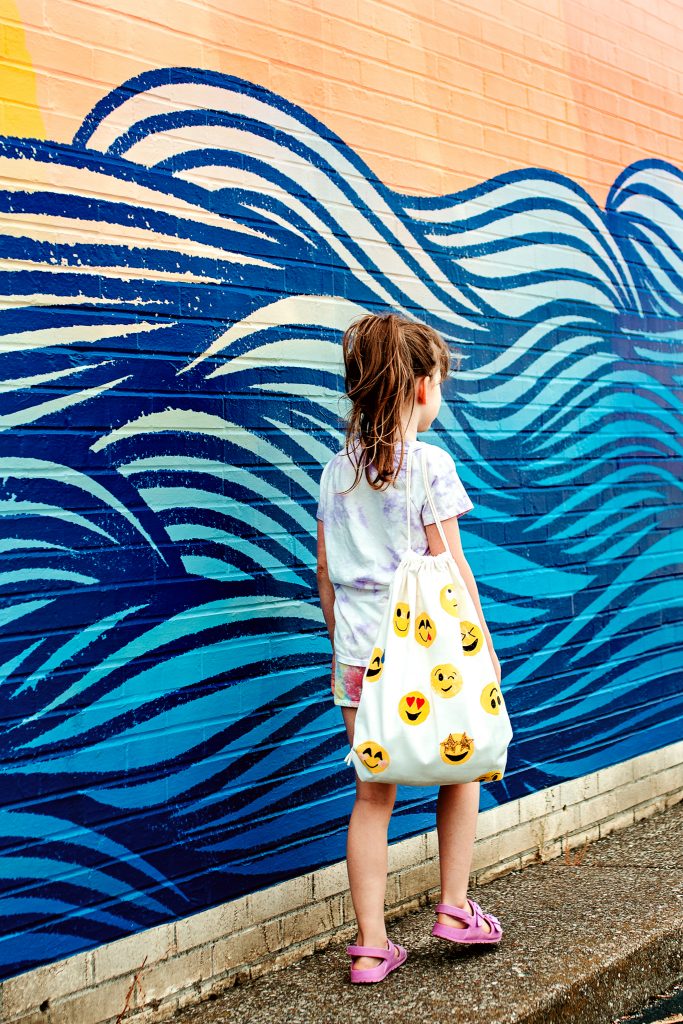 I bought these canvas drawstring totes for about $4 each, but you can make this DIY emoji backpack using any fabric bag, tote, or pouch! Here are a few other things you may need:

Let's Make a DIY Emoji Backpack
STEP 1: PREPARE
Slice the potato in half; this will be your round emoji face stamp.
Pour yellow acrylic paint onto a paint tray.
Place a piece of cardboard inside the bag so that the paint does not bleed through.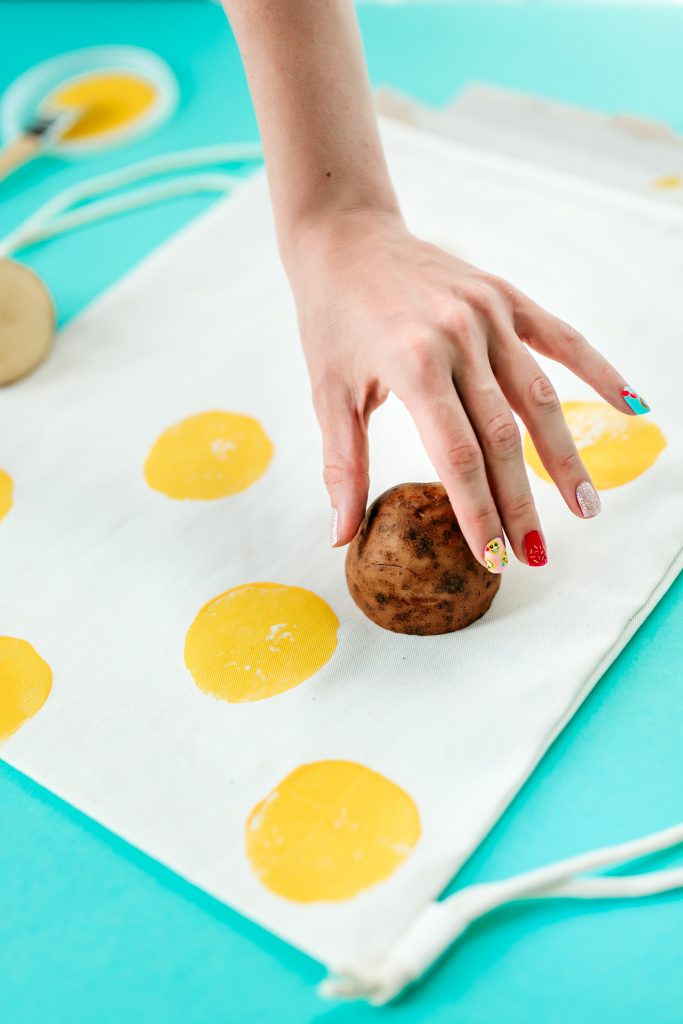 STEP 2: STAMP
Use the paint brush to coat the flat circular surface of the potato OR dip the potato into the yellow paint. You may want to make a few practice prints on scrap paper to experiment with this method before moving on to the next step.
Press the painted potato flat onto the canvas tote. Apply even pressure and then lift it up, leaving a circle. You can touch up any missing paint with your paintbrush or leave it for a more organic look.
Repeat as desired and let dry.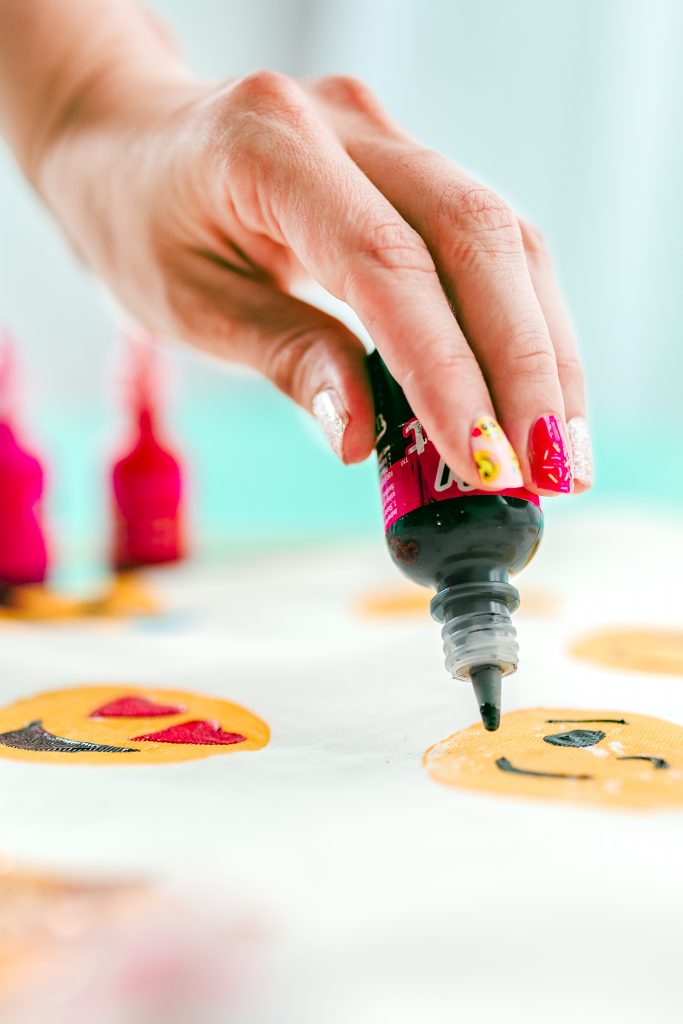 STEP 3: DESIGN
Choose which emojis you want to add to your bag.
Once dry, lightly draw emoji faces on the yellow circles using a pencil
Go over the pencil lines using paint, permanent marker, or puffy paint. I personally prefer to outline and fill in my drawings using squeezable puffy paint!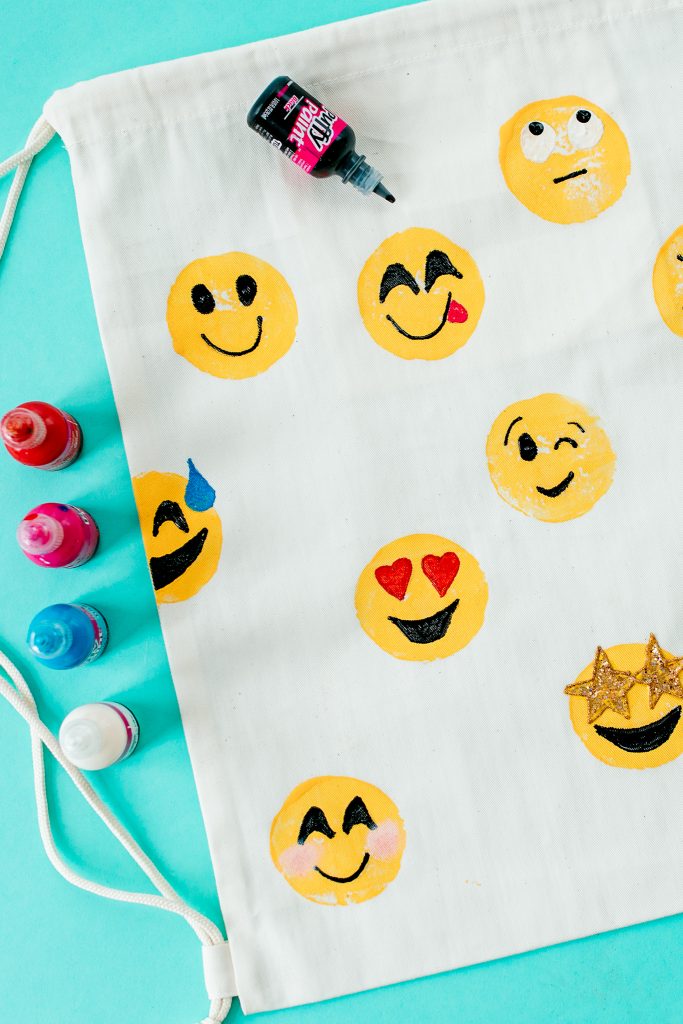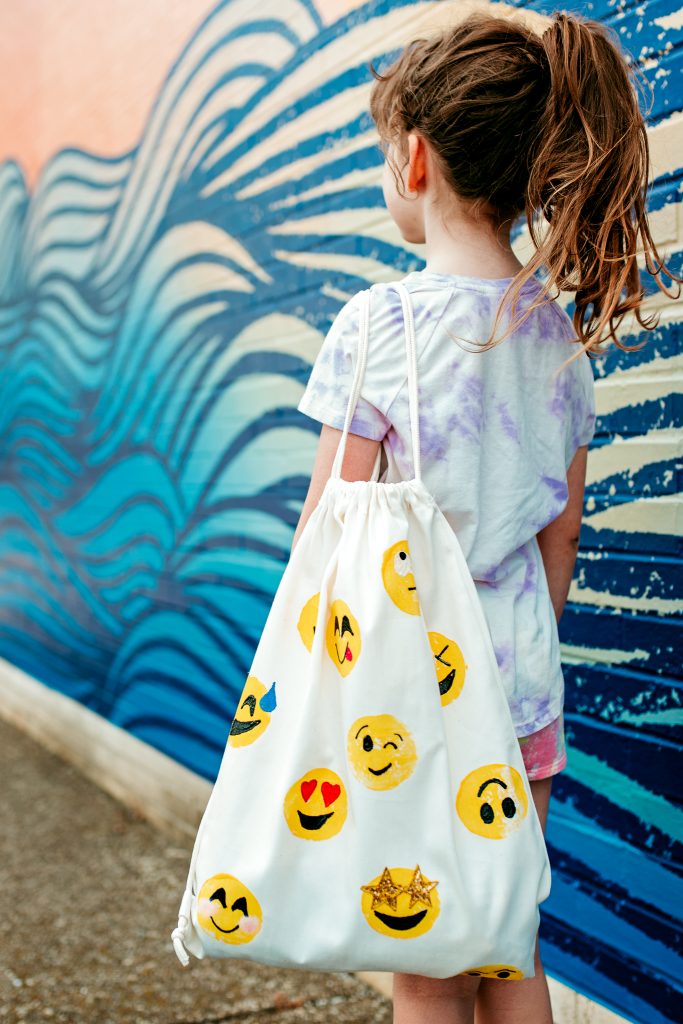 This easy and creative summertime craft is a perfect way to celebrate World Emoji Day on July 17! These DIY emoji backpacks are a great idea for a party favor or just because!