I recently put together a snack board that included a variety of easy Halloween snacks for kids! These homemade Halloween treats are all so easy to put together and such a cute and spooky snack idea this fall for Halloween party food or just an after school snack.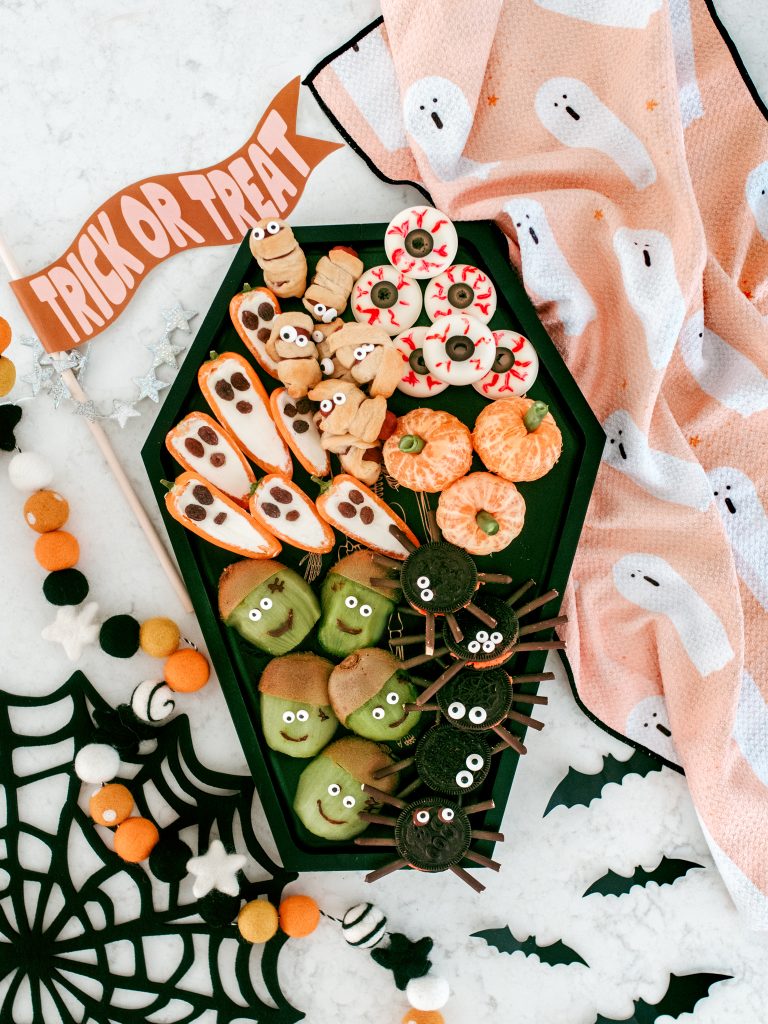 Here's how to put together your own :
First, though, you have to grab this skeleton coffin serving board – It's beautiful quality etched wood that looks just as good as countertop decor while not in use!
Tap to shop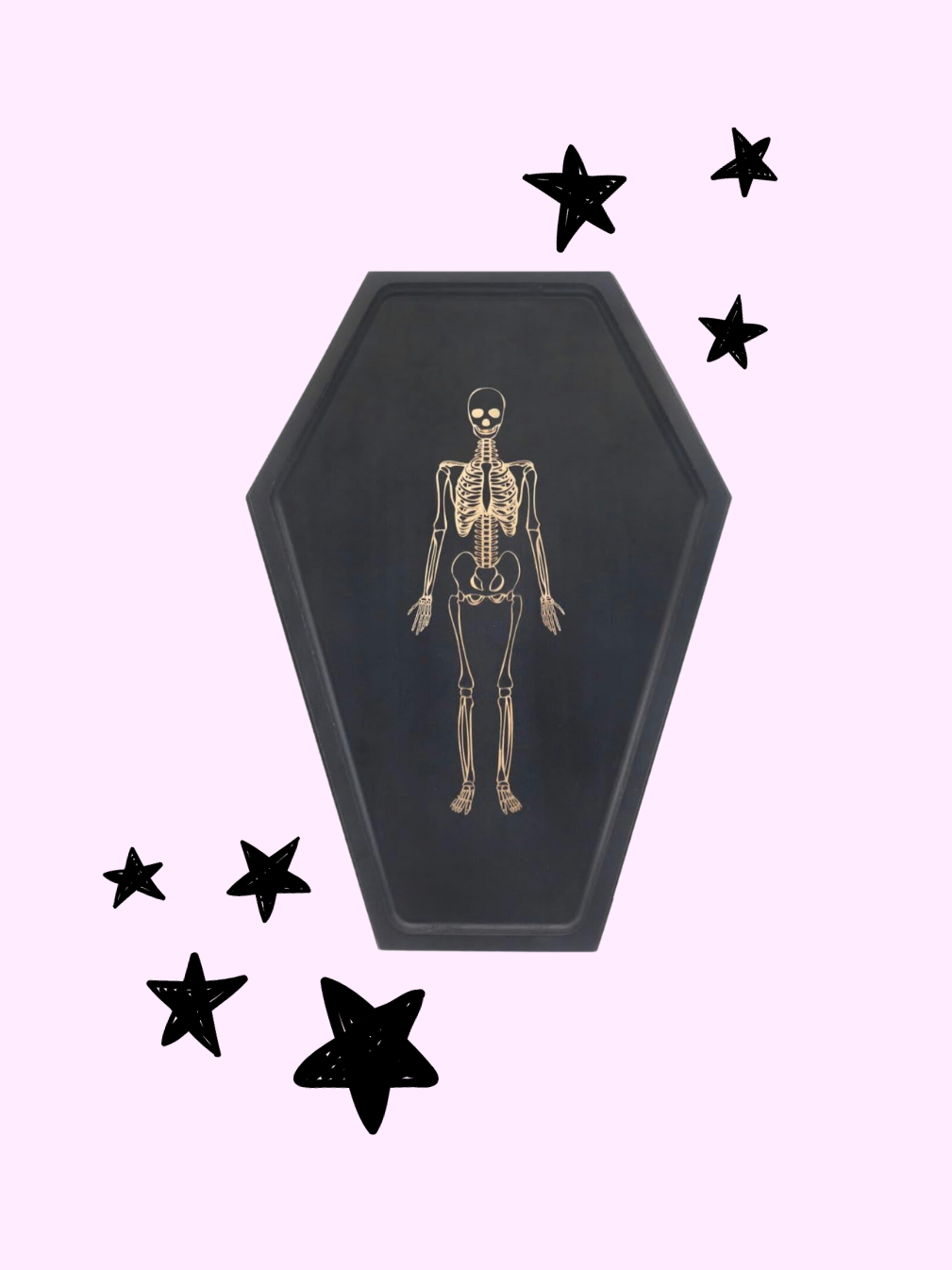 👀 Eyeballs- Unwrap a Babybel cheese. Use a 1/4 teaspoon to scoop the center and add a cut end of an olive. Make bloodshot lines using red food coloring and a toothpick. 
🧟‍♂️ Frankenstein- Slice a kiwi in half length-wise. Score the peel about 1/4 way down on one of the halves and remove the skin below. Dry with a paper towel. Add a mouth and scar with a toothpick dipped in melted chocolate and add candy eyes.
🎃 Pumpkin- Peel a clementine. Add a green bean stem.
👻 Ghosts- Slice a sweet pepper lengthwise. Fill with cream cheese. Add raisin eyes and mouth.
💀 Mummies- Wrap a cocktail sausage in a strip of crescent dough. Bake at 350° for 12-15 minutes. Add candy eyes when cool. 
🕷️ Spiders – Open an Oreo. Place cut pretzels or Pocky sticks in the cream and replace the top. Use a little melted chocolate to stick on candy eyes.