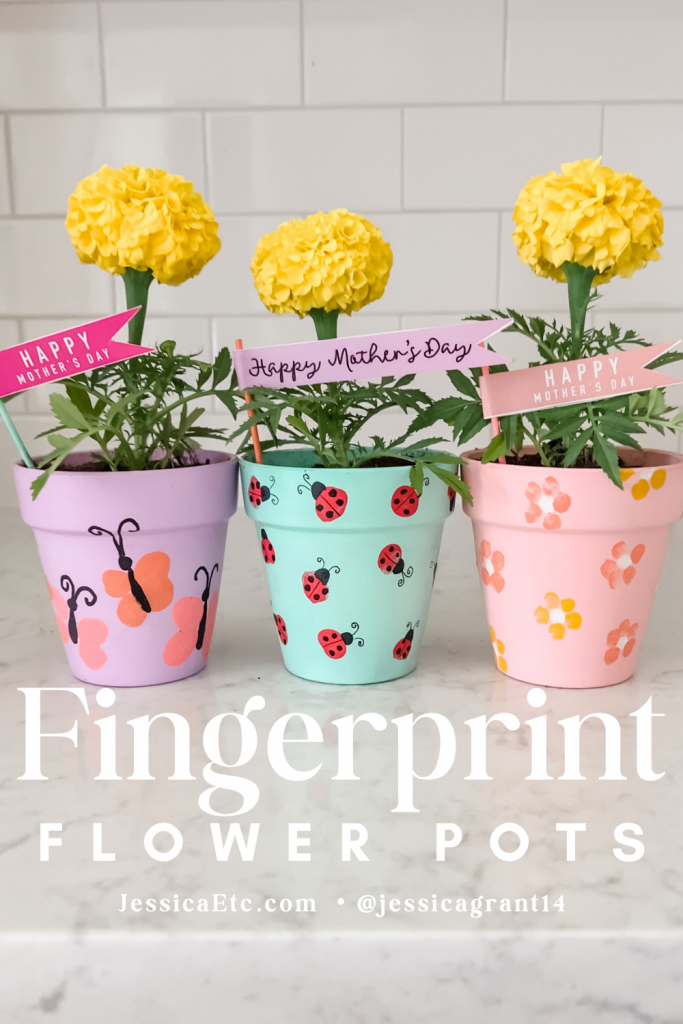 Are you looking for a fun and easy craft activity to do with your kids this spring? This simple and creative fingerprint art activity is perfect for kids of all ages and allows them to use their imagination and creativity to create a unique and beautiful flower pot that they can be proud of.
Since we did these at the beginning of May, the kids added a cute little Mother's Day tag to turn it into a sweet homemade gift for mom (yes, I still act surprised when they give them to me 😆) or grandma!
How to make a Fingerprint Art Flower Pot: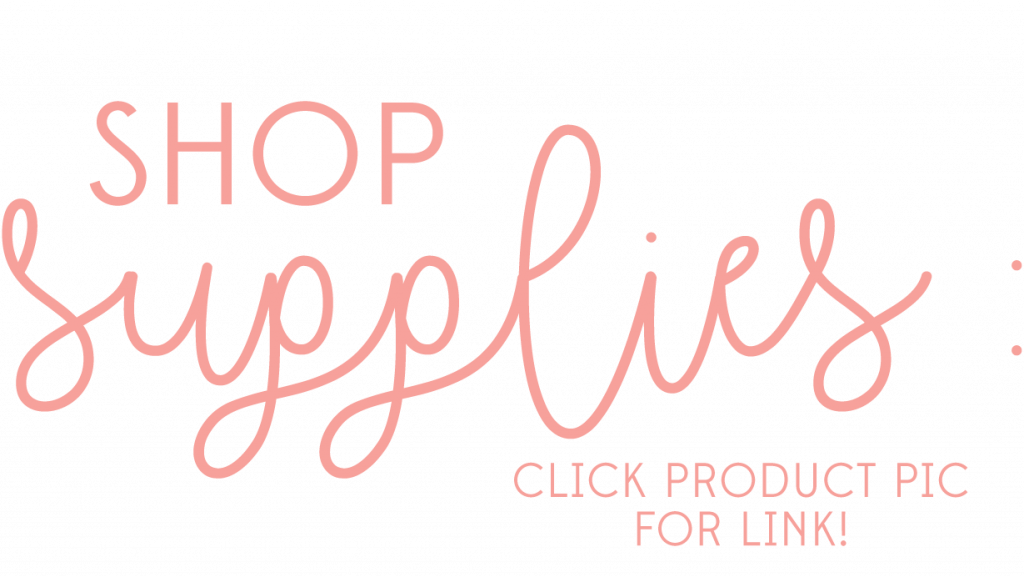 Gather your materials: a terracotta flower pot, acrylic paint in various colors, a paintbrush, a black skinny permanent marker, paint markers, potting soil, and flower seeds or flowers.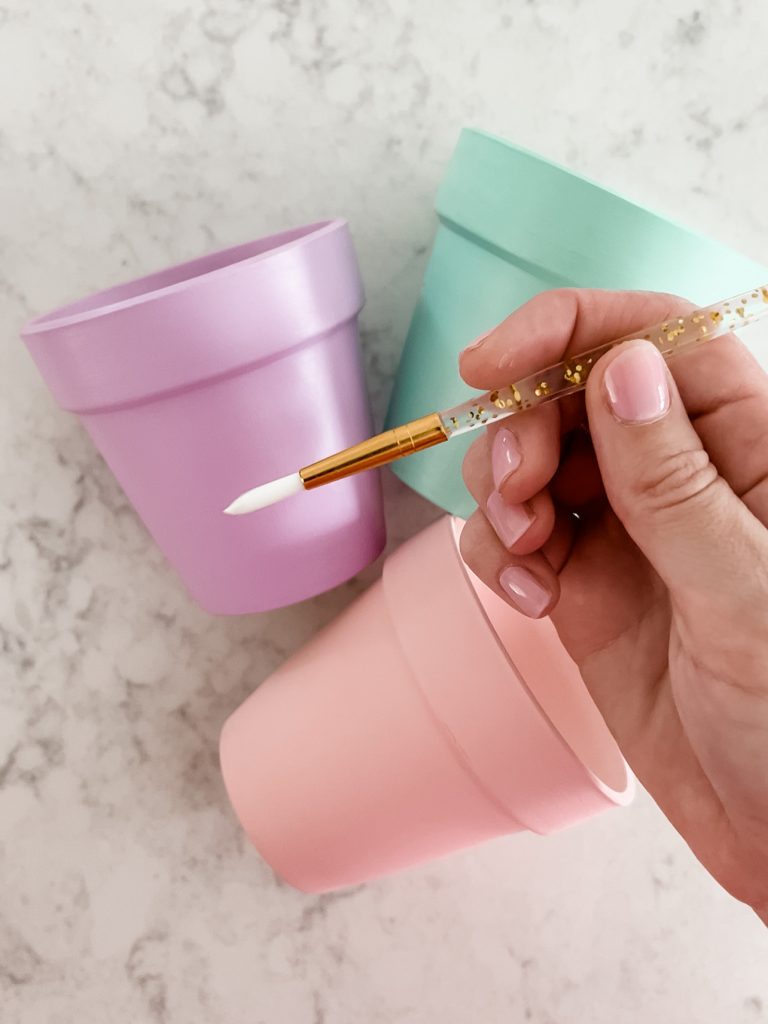 First, we painted our pots different colors. Once the background had dried, I drew on the butterfly body and flower centers in a sporadic pattern, leaving enough room for the finger prints.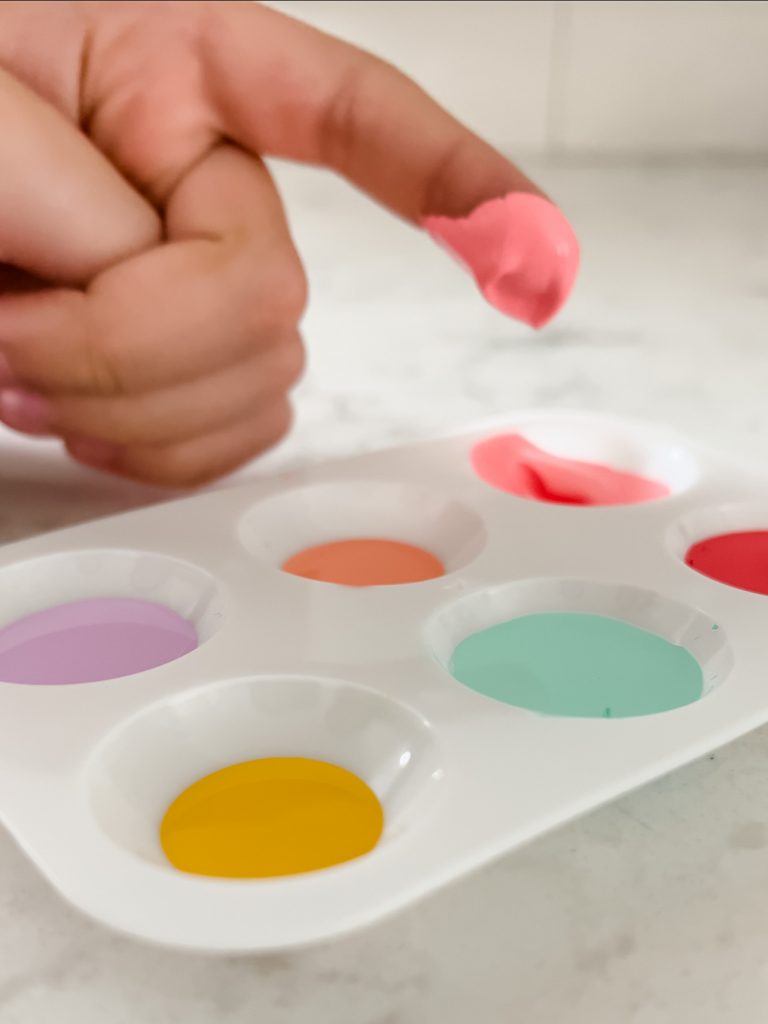 Next, the kids dipped a finger into the paint and pressed them onto the pot to create fingerprint art. We made 3 different fingerprint patterns: butterflies, lady bugs, and daisies. For the fingerprint lady bugs, simply make red spots all over the flower pot. The fingerprint butterfly was made by adding 4 "wing" prints to each pre-drawn butterfly body. The fingerprint daisy was made by adding about 5 prints around each pre-drawn flower center.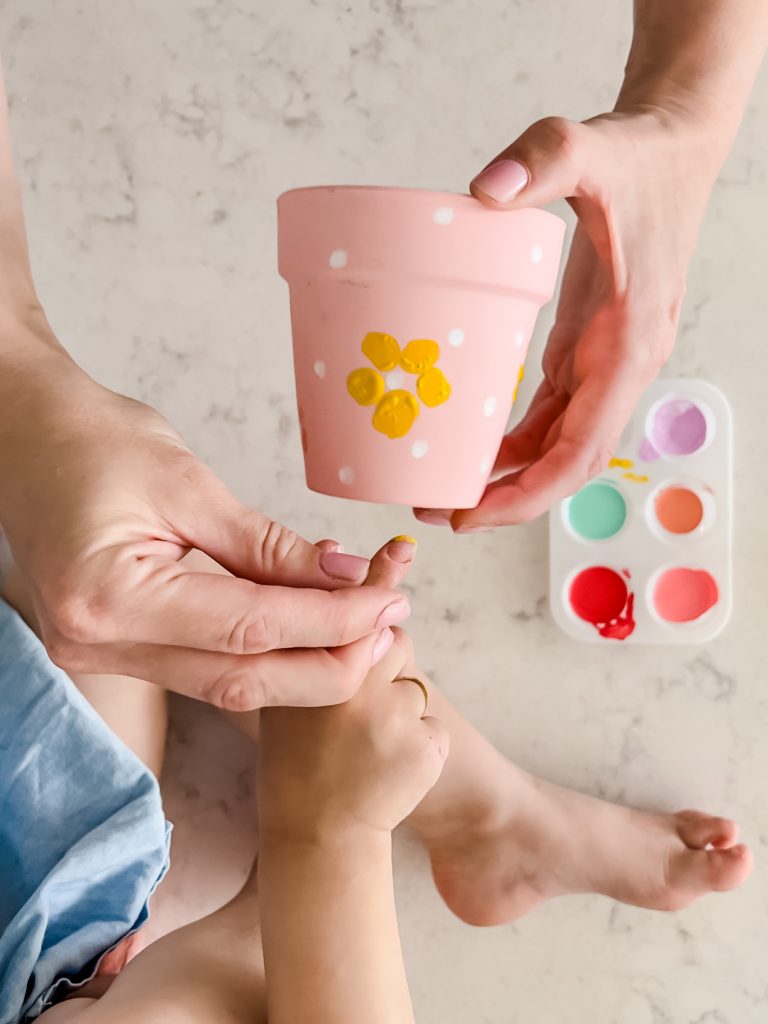 Once the paint had dried, we used the black paint marker and skinny sharpie to draw on the lady bug spots and body. The curly antennae are a favorite detail!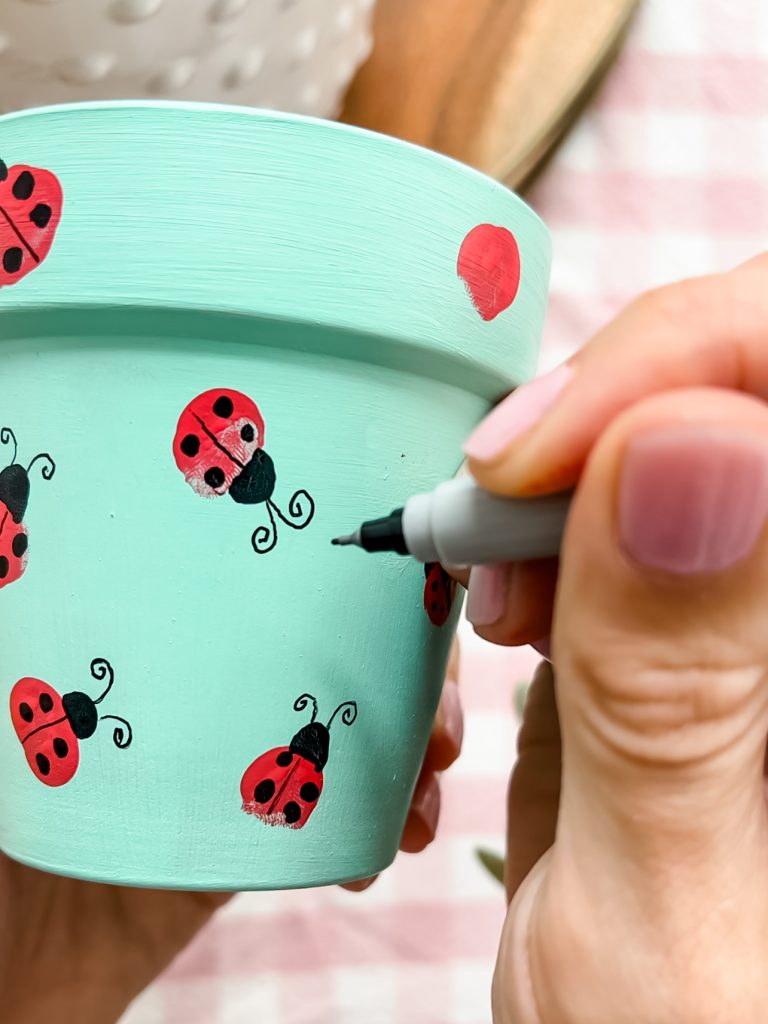 Be sure to seal the pots to keep their sweet fingerprints and artwork forever!
Then, we filled the pot with potting soil and planted our flower seeds. We watered the seeds and placed the pot in a sunny spot, eagerly anticipating the growth of our beautiful flowers.
This craft activity was not only fun and easy but also had many benefits for my kids. It encouraged their creativity and imagination, helped them develop their fine motor skills, taught them about plant growth and life cycles, and gave them a sense of pride and accomplishment as they watched their flowers bloom.
So, if you're looking for a fun and engaging activity to do with your kids, I highly recommend giving the fingerprint flower pot craft a try!