Fall in Ohio sure is showing off this year! We've had absolutely beautiful weather and the most stunning foliage painting our entire neighborhood. Inspired by nature and the beauty around us, I created a simple paper doll fall leaf craft by using a gorgeous variety of leaves that we collected during a nature walk to dress up our paper doll drawings in gorgeous outfits! As you can see, I have my own little lady that loves dressing up in the leaves as well 🙂
To make our paper doll fall leaf craft, I started with my favorite brown rolled paper that I use for just about EVERYTHING. I drew outlines of 6 princesses, fairies, and ballerinas with a black marker, making sure they were large enough for plenty of leaves to fit inside. The kids used the leaves we found earlier in the day to fill in the outlines and create gowns, tutus, and costumes. They even stretched their imaginations to add accessories like bows, jewelry, wands and shoes! My favorite things they added are the sweet little details like the red lips and crinkled hair !!
Glue it down or keep it loose to recreate new looks over and over!
The colors and textures are just incredible – check them out below!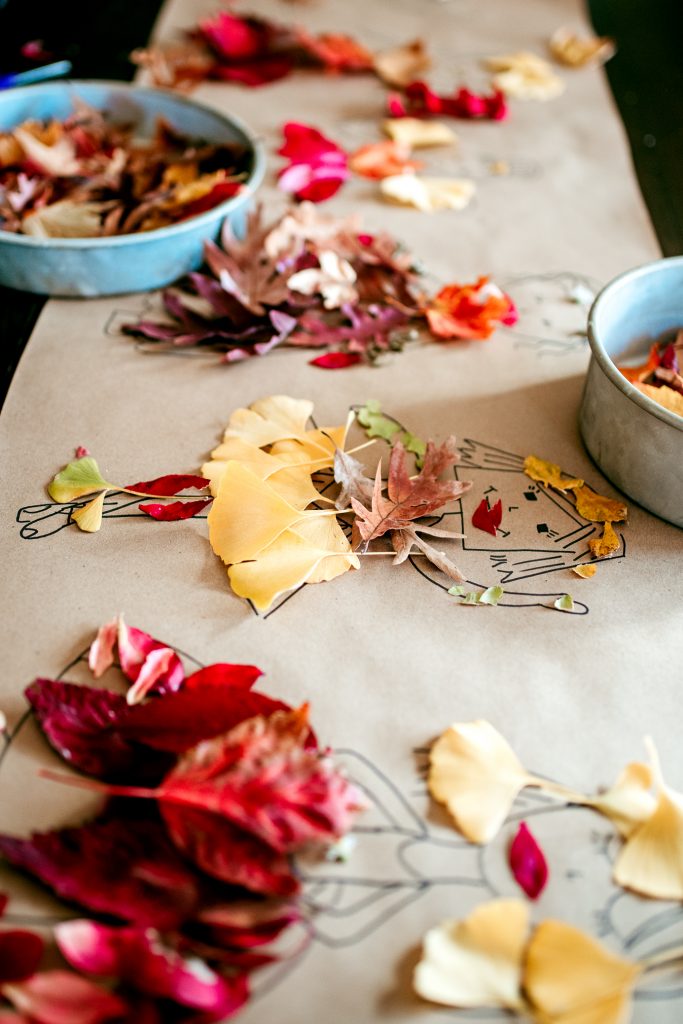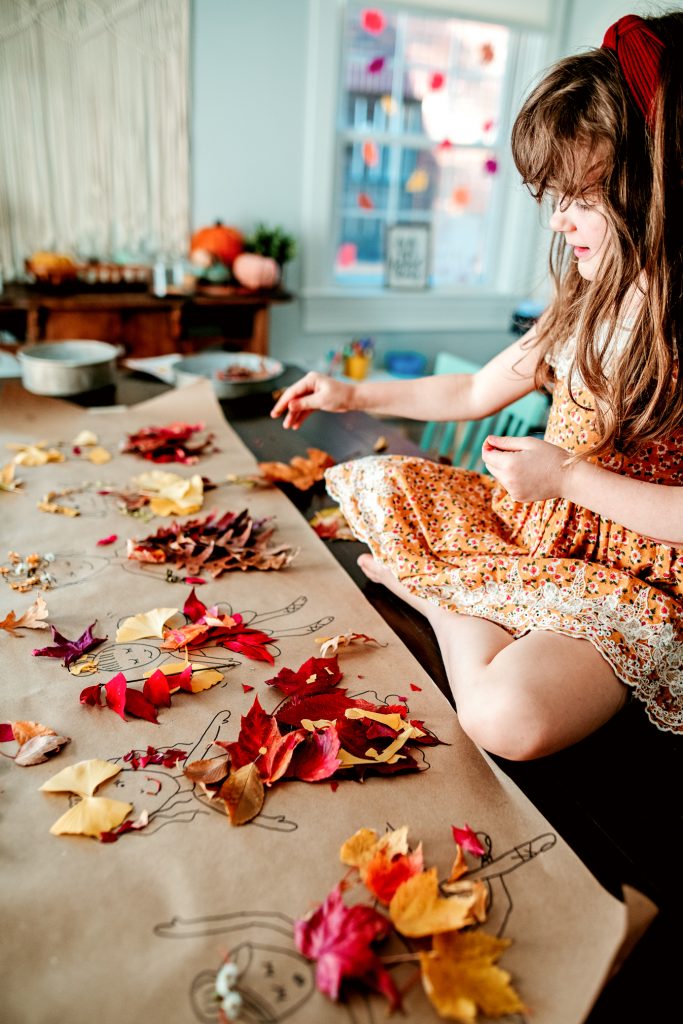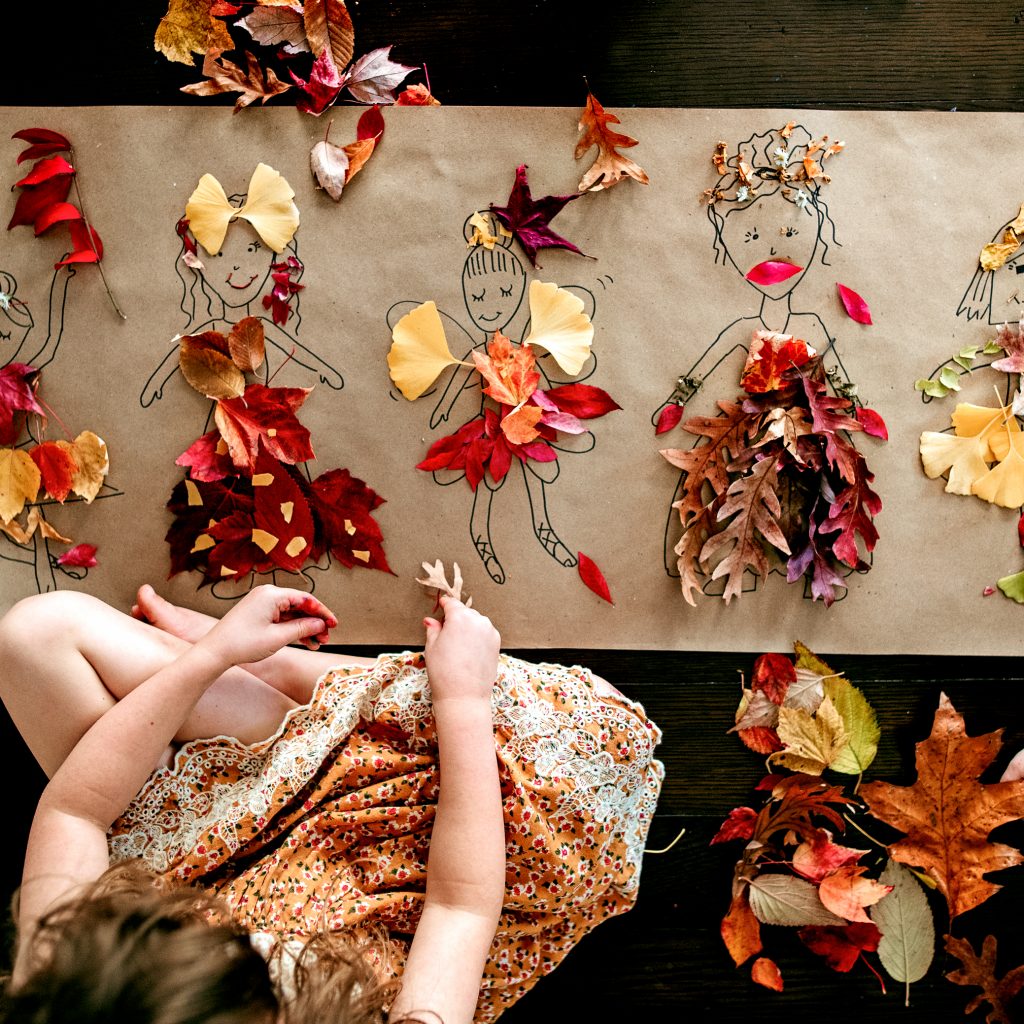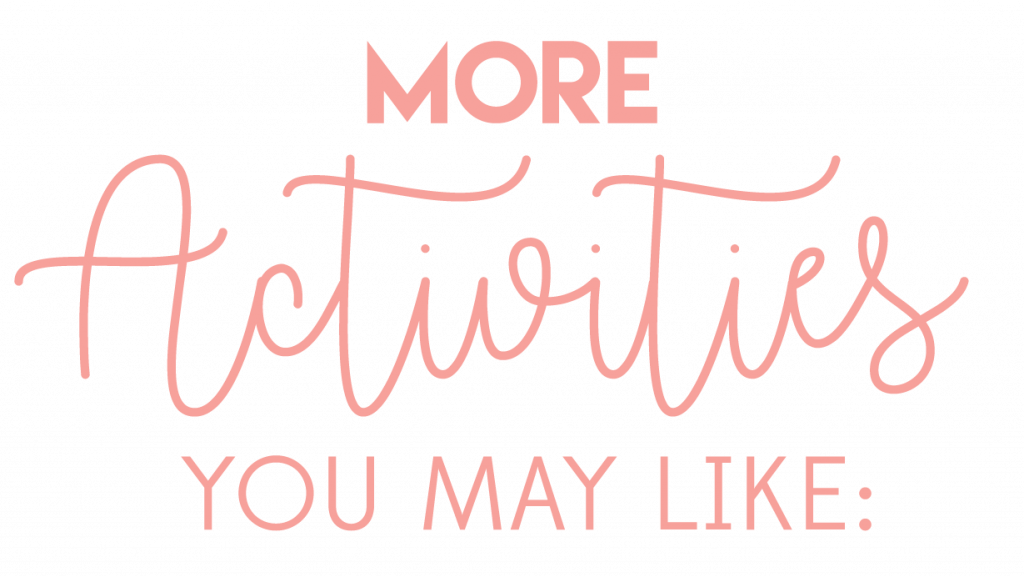 Fall Bucket List & Free Printable