Plan a Superman birthday party for your little superhero! From decorations to party favors, there are countless ways to make your child's special day unforgettable while incorporating their favorite superhero.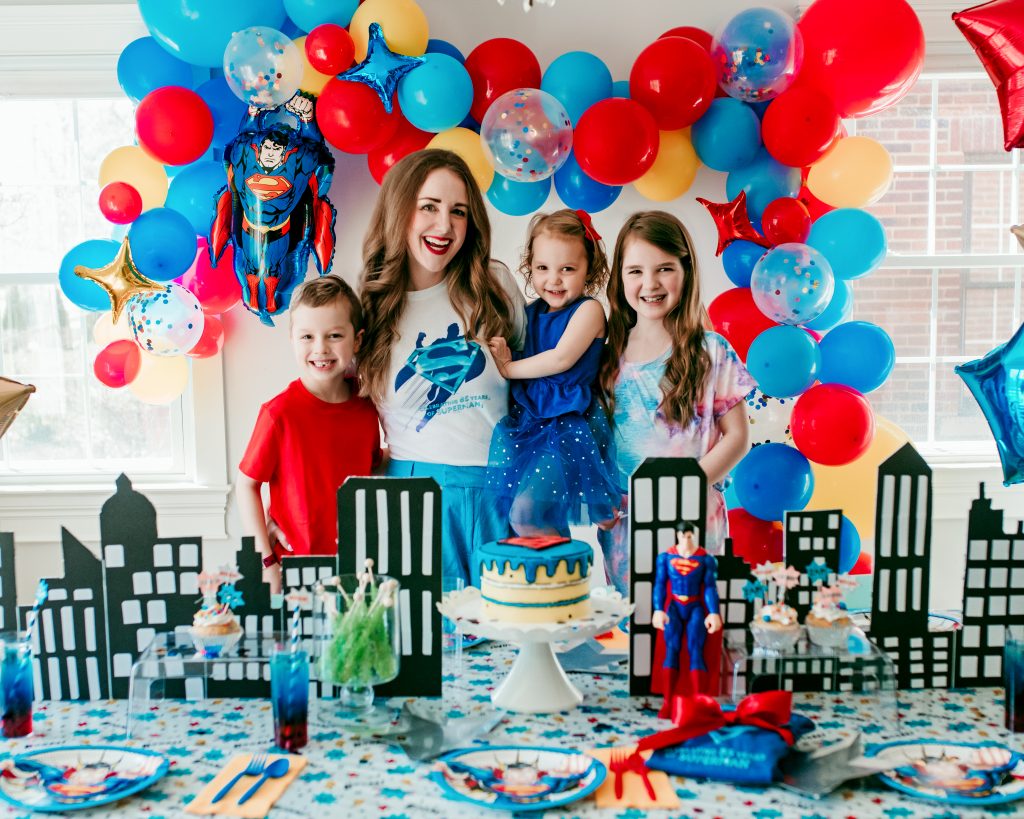 Recently, I planned an Instagram party for Warner Bros and DC to celebrate Superman's 80th anniversary. Here are all the details and photos; take a closer look!
The overall vibe was inspired by the original Superman comic with its bright colors and explosive action words.
Take a look below for some tips to throw the ultimate Superman Birthday party including many DIY party ideas: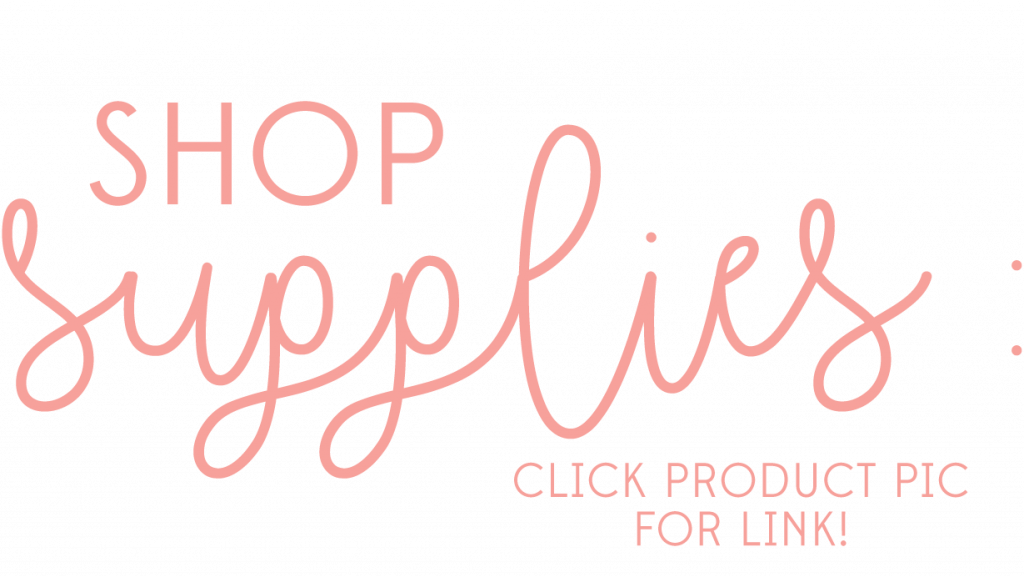 Superman Birthday Decorations
First, set the scene for your Superman Birthday party with some superhero-themed decorations. You can create a cityscape backdrop or tablescape using black foam core poster board. Mailing labels were the perfect size to use as windows.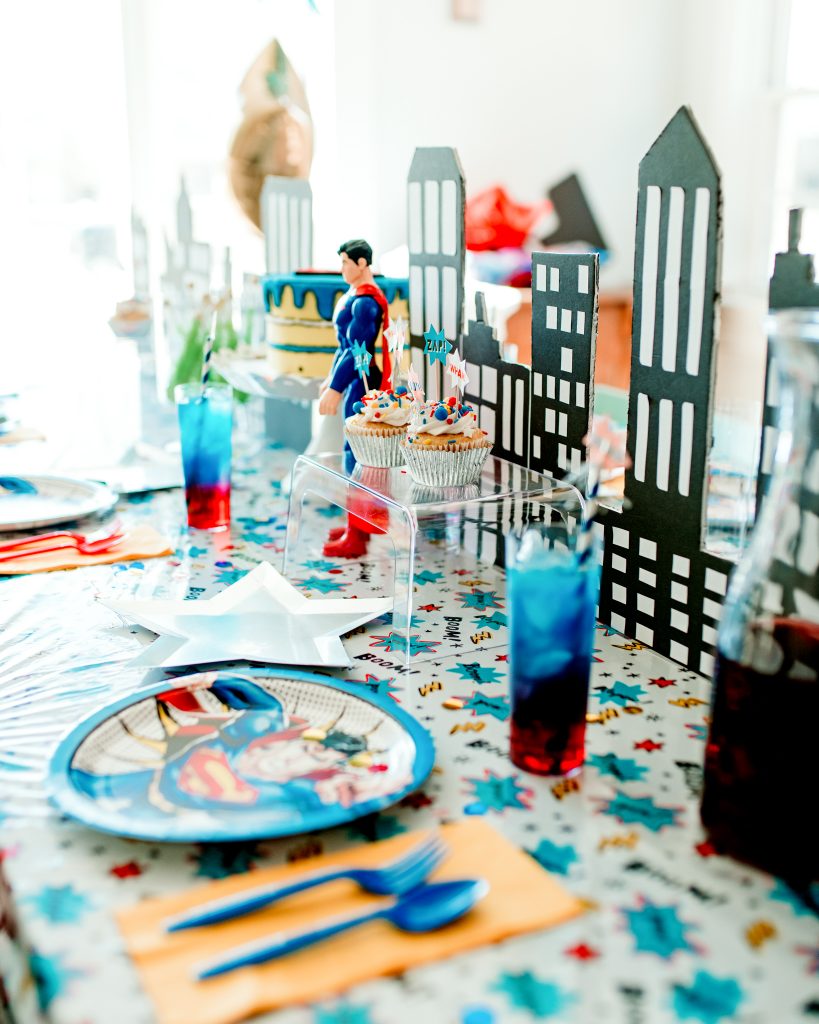 I used blue, red, and yellow throughout to create a festive atmosphere inspired by Superman's suit. A DIY balloon garland is always one of my favorite things to make for any party. They make a huge statement while being easy to put together and budget friendly!
Tap to shop Superman party decor: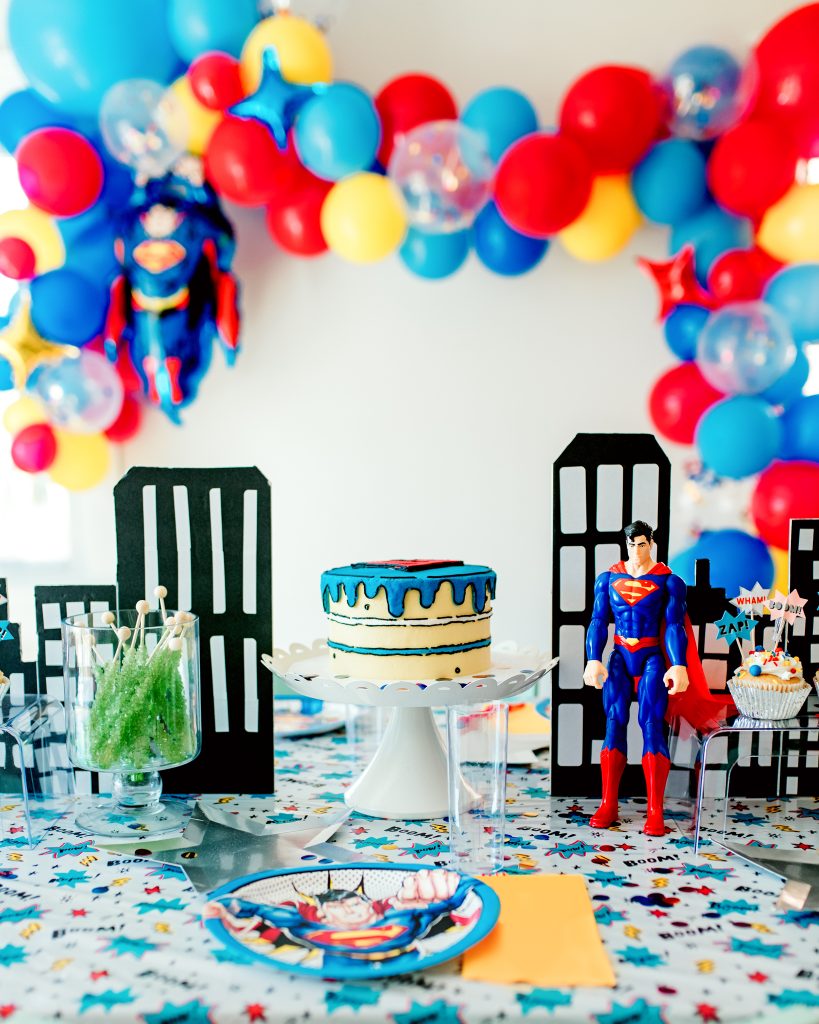 Superman Party Food and Drink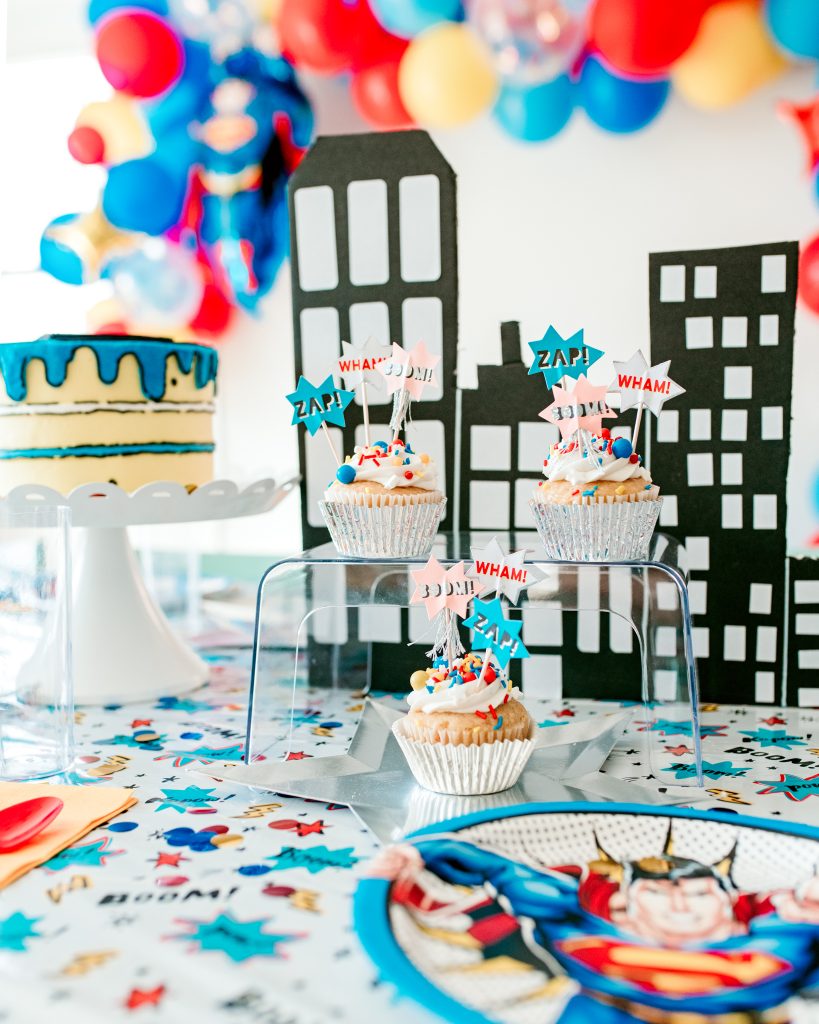 I always try to add some items to the menu that go along with our party theme. Consider serving superhero-themed treats like kryptonite candy (green rock candy) or Superman ice cream. Pick up plain store-bought cupcakes and decorate them with superhero picks or sprinkles.
Tap to shop supplies: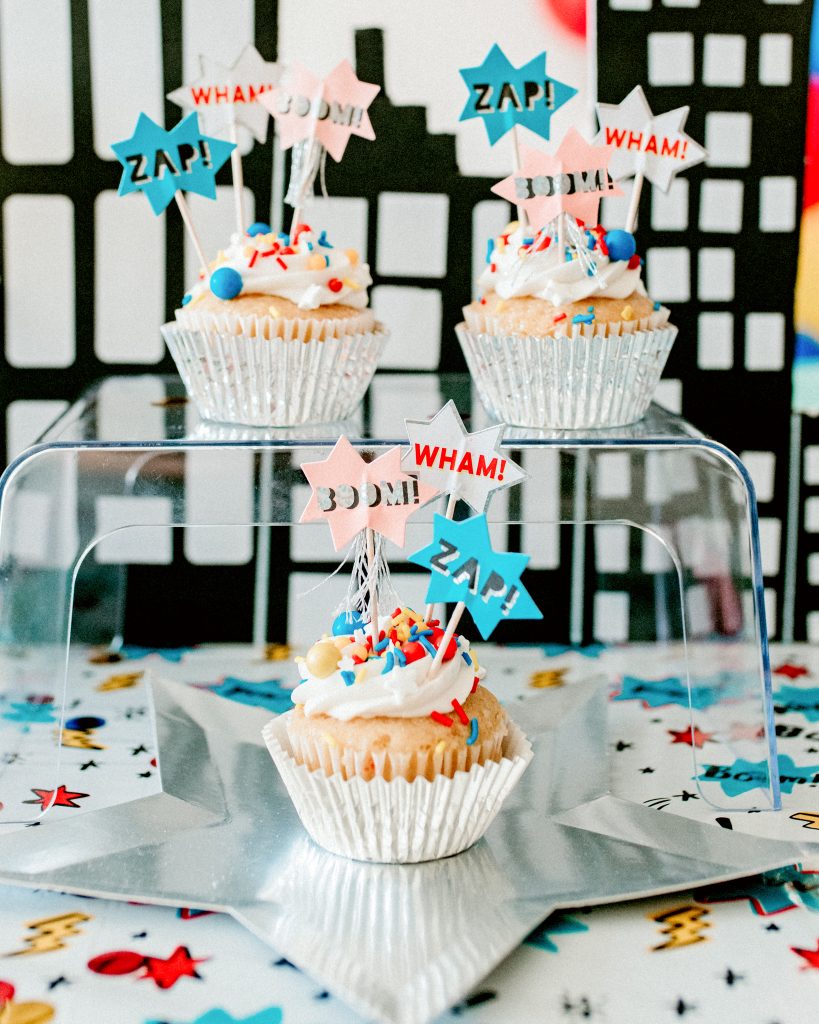 Make a layered drink by pouring blue lemonade and cherry juice over ice. To make it an adult cocktail, substitute blue curacao or Bacardi blue Zombie!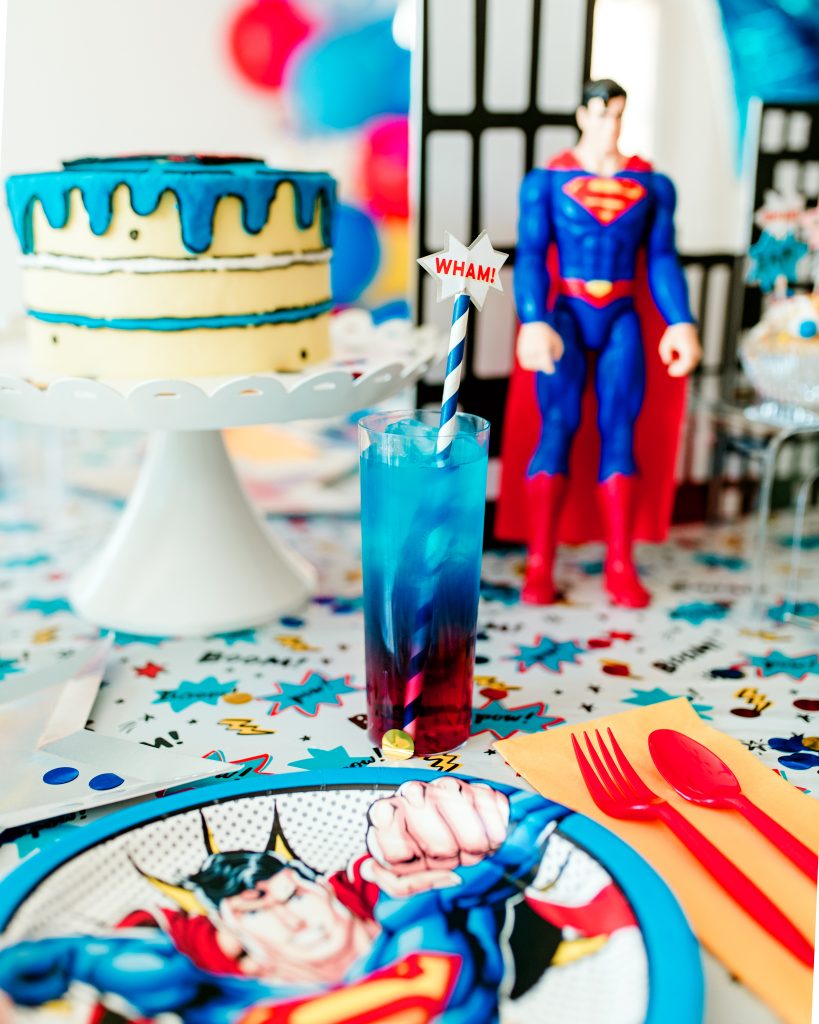 Last, but certainly not least, this superman cake was my favorite treat at our party! I was browsing local bakeries when I found one that made this awesome comic-style cake. I thought by adding a logo to the top, it would be the perfect style Superman cake for our party!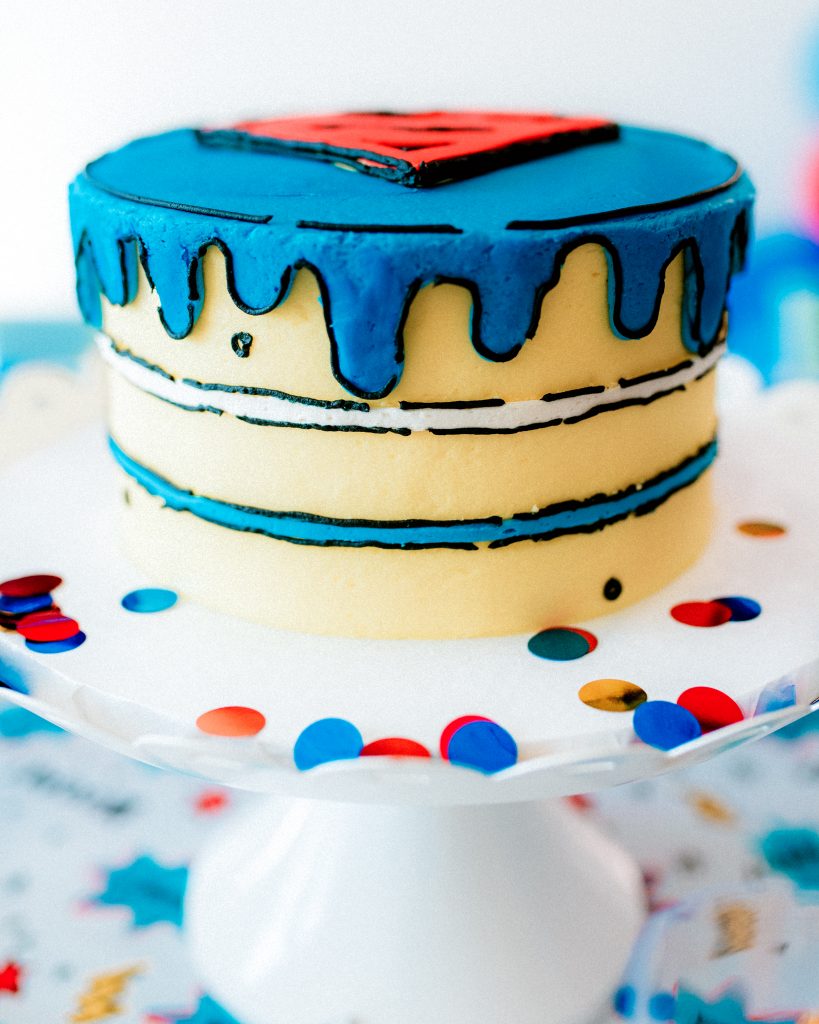 Superman Party Activities
Keep the little superheroes entertained with some Superman-themed activities. Set up an obstacle course where kids can use their super-strength to lift heavy objects and jump over hurdles.
Use your awesome backdrop as a photo booth with superhero props where guests can take pictures as their favorite characters.
Superman Birthday Party Favors
Make your guests feel like superheroes by sending them home with themed party favors. For this party, each kiddo got a superhero cape. They were super fun to play with during the party and they were excited to take them home afterwards.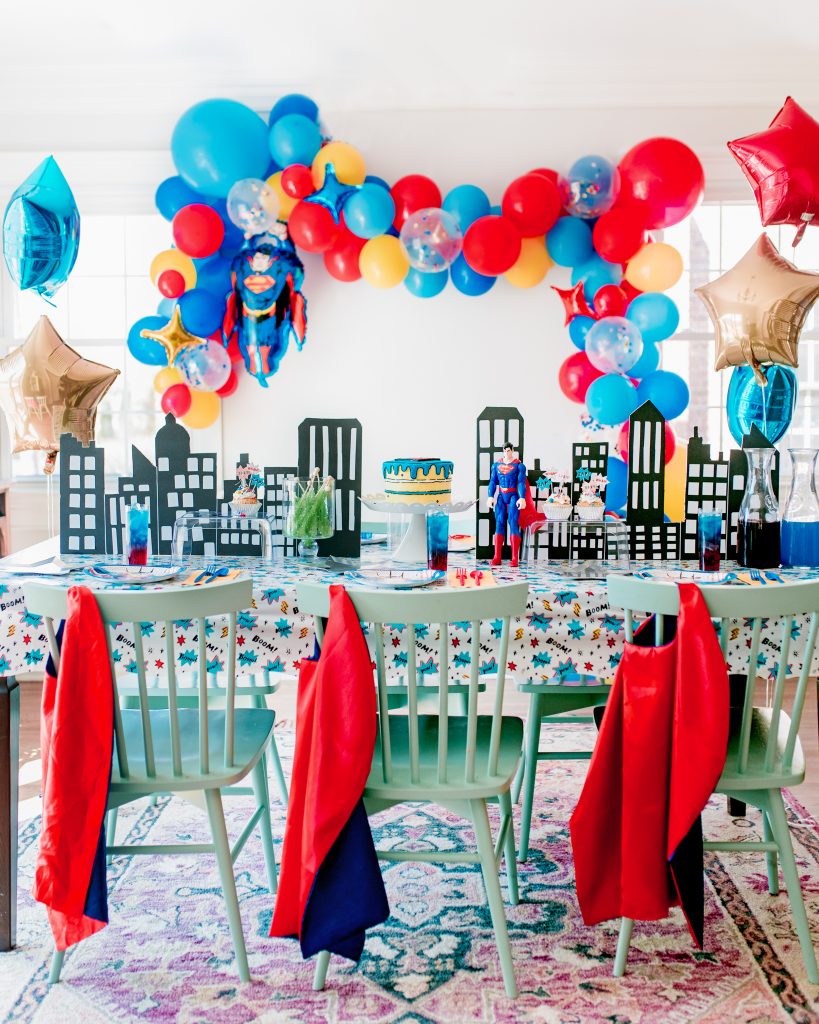 With these tips, you'll be well on your way to throwing the ultimate Superman Birthday party for your little superhero. Have fun and let the good times soar!