Okay I mayyyyyy have planted the idea for this girly Halloween birthday party like.. a year ago! But with an October birthday you've just gotta, right? Harper was completely on board as you can tell by her Wednesday Addams vibe (hopefully not an indication of her 7 year old vibe 😜). She did make sure to tell me to include "scary Halloween" and not only cutesy stuff. While I admittedly skipped the gory cut off hand she tried to talk me into at the party store, I think we came up with a pretty good compromise. 👻
Check out more party pics and all the Halloween birthday party supplies linked below to throw your own halloween birthday party!!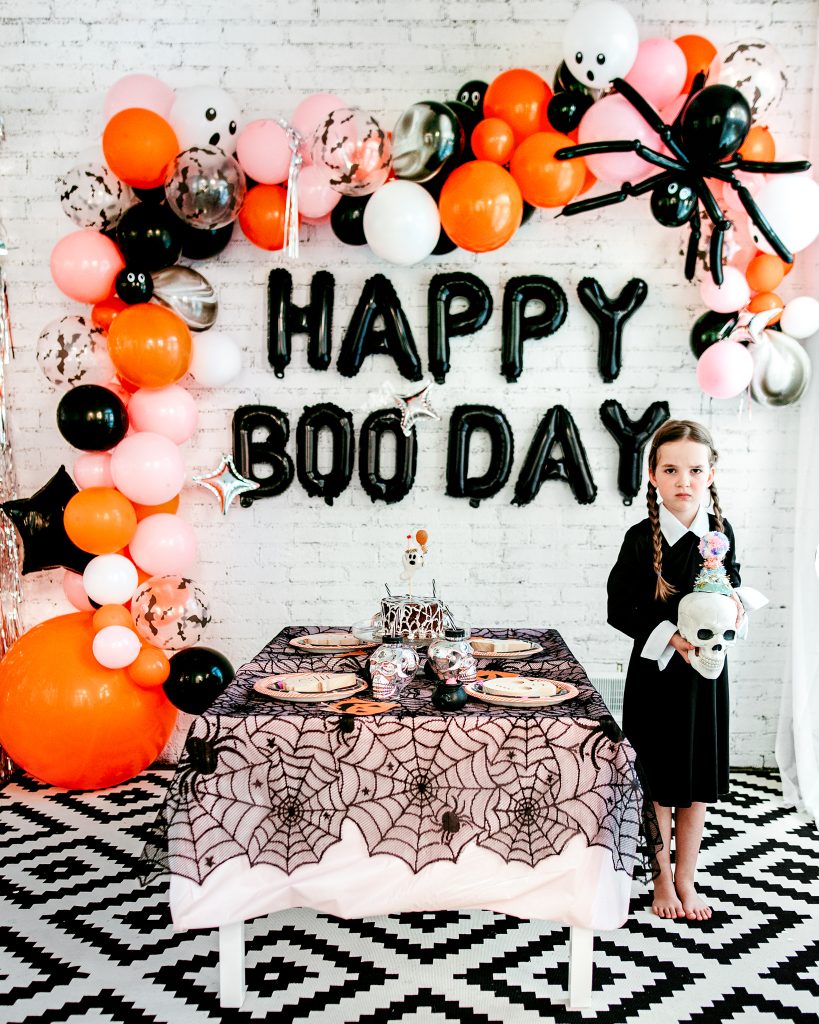 Halloween Birthday Party Decorations
Styling this spooky cute October birthday party was so fun! I started with a color scheme of traditional black and orange with accents of silver and light pink.
Harper was happy to contribute her own girly halloween birthday party ideas including an inspo drawing of a balloon garland complete with that giant spider! If you've seen my previous parties, you know I love a DIY balloon garland so I happily obliged. I ordered this one from Amazon and then swapped out part of the Happy Birthday balloons with this "Boo" one. I finished it off with some long black balloons to make that awesome spider. On the adjoining wall, I layered strips of silver foil fringe tinsel to add more visual texture and a little glam to the party.
Along with the sets I used and linked above, I found some more awesome garland kits I'll share here!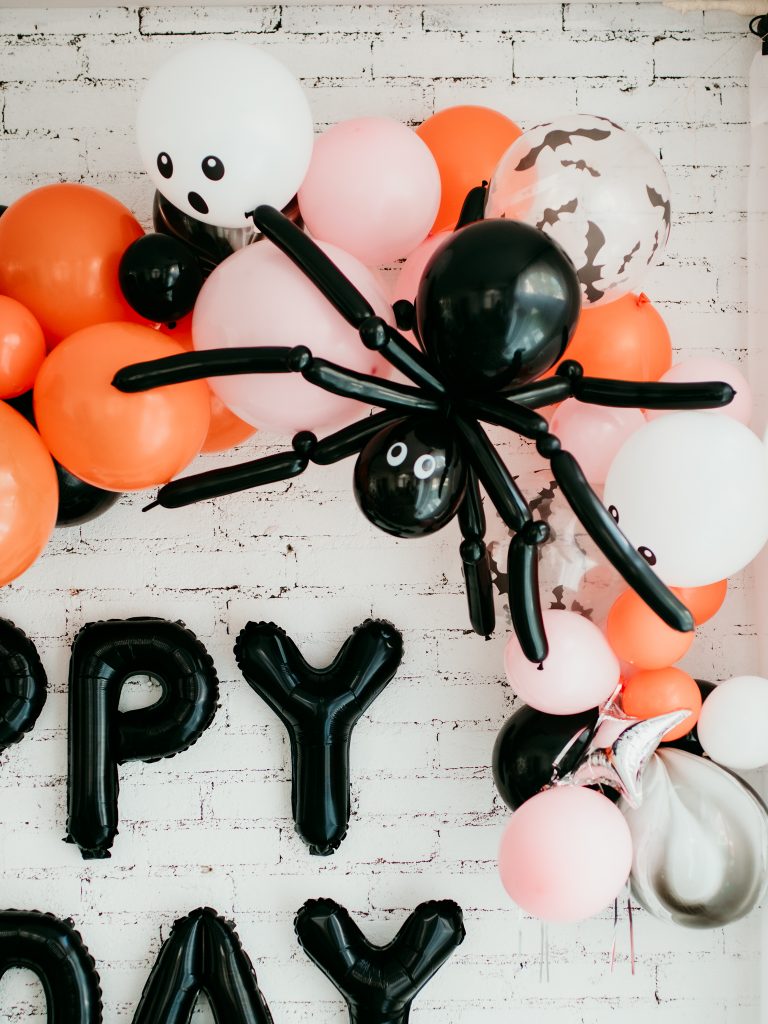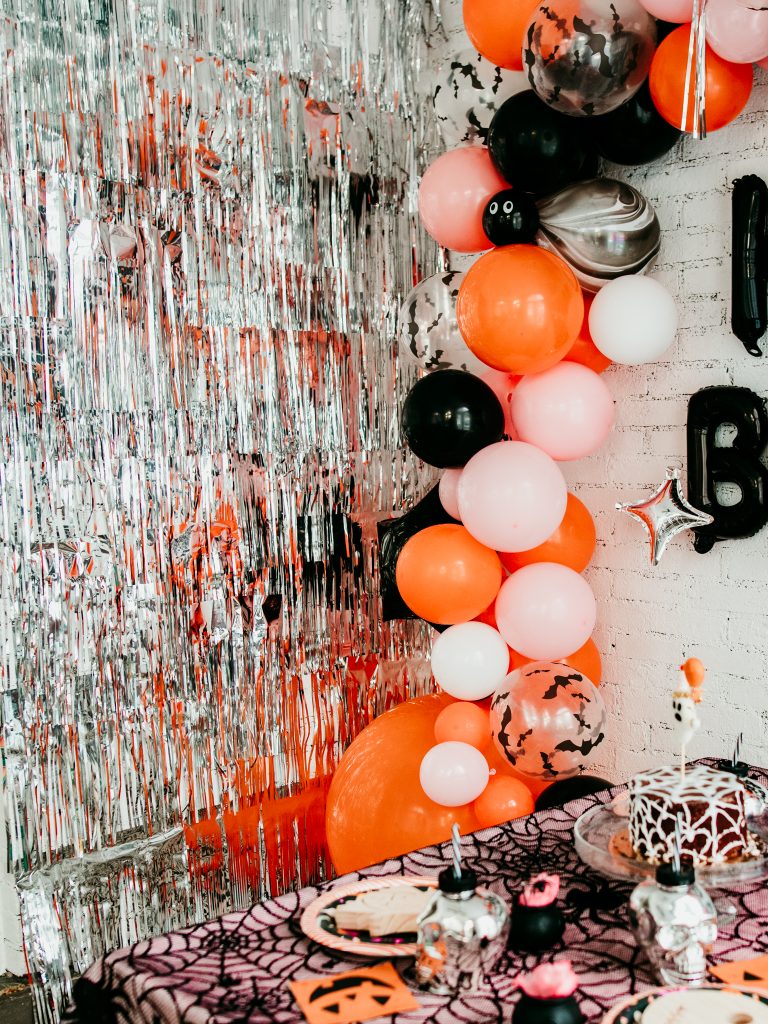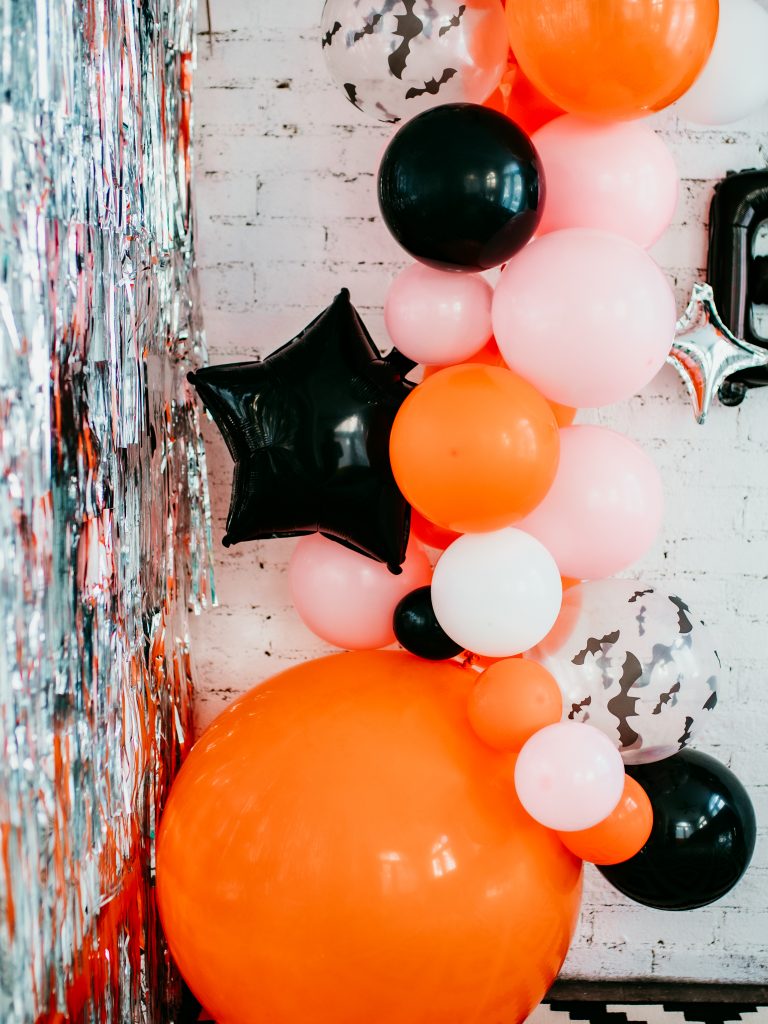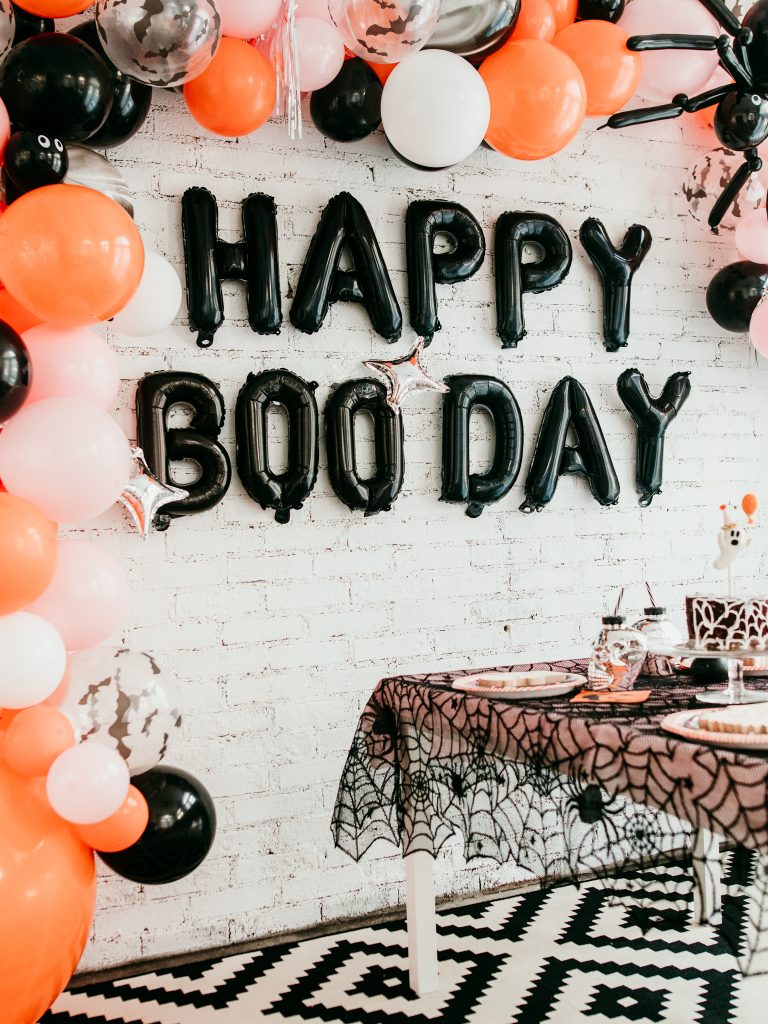 The table was set with a whimsical lace spider web overlay layered over a pink plastic tablecloth. I finished the tablescape by layering Halloween plates, jack-o-lantern napkins, skull tumbler cups, and mini cauldrons filled with pink cotton candy.
I added wood Halloween blanks for a fun little craft for the kids to do!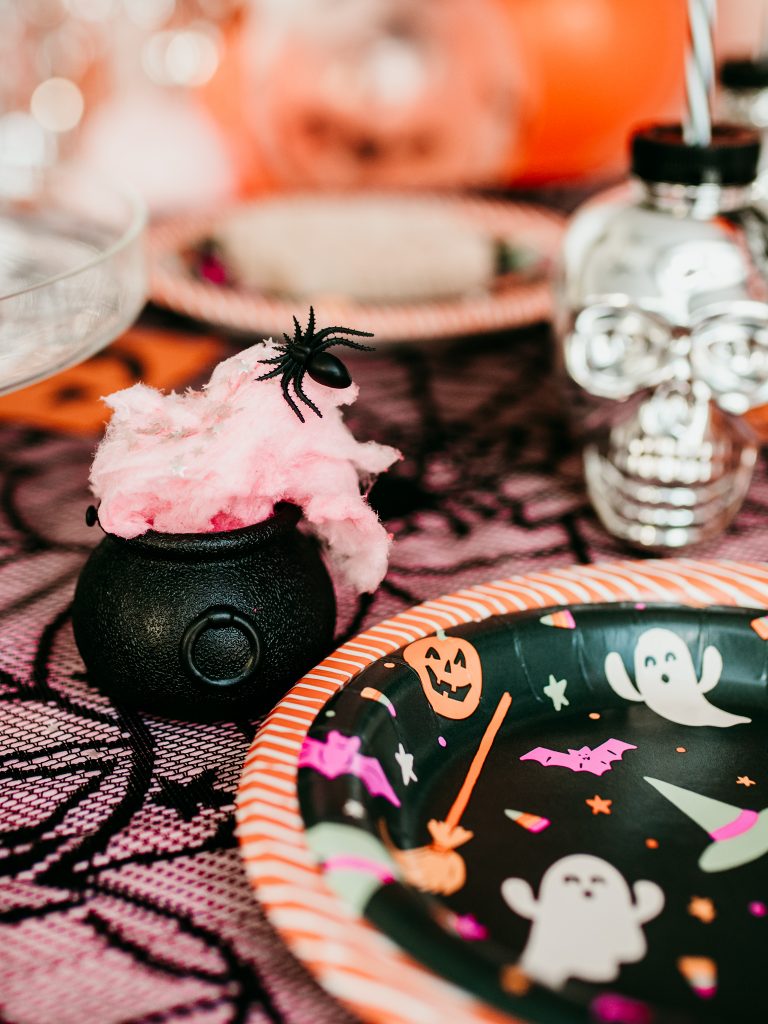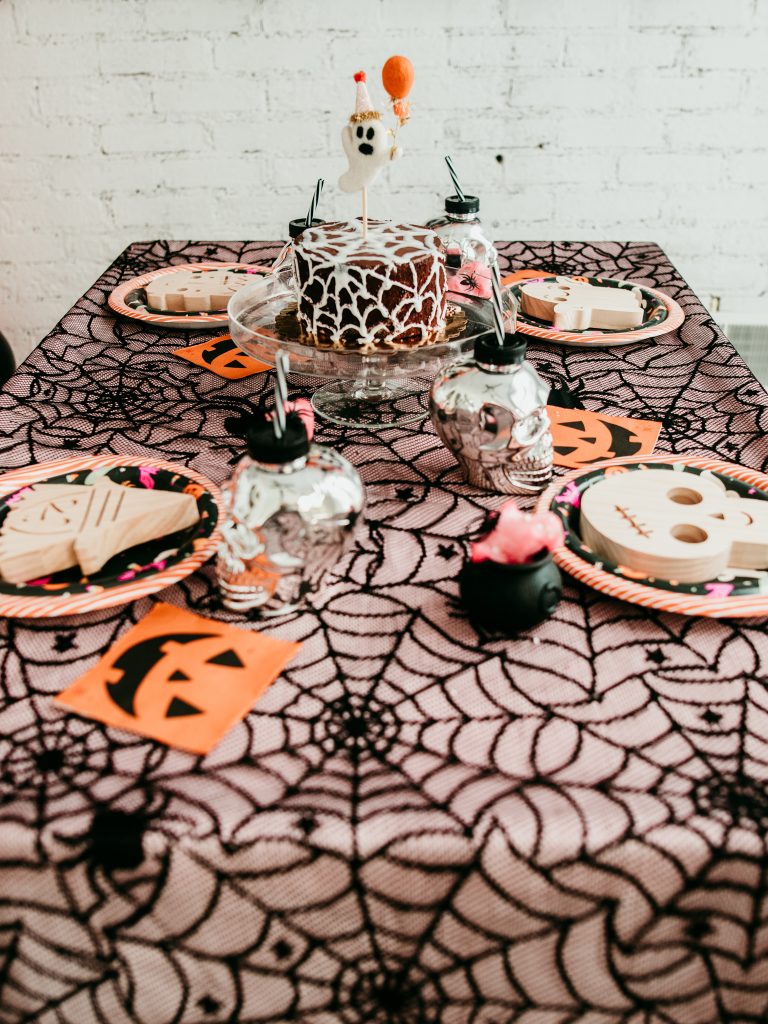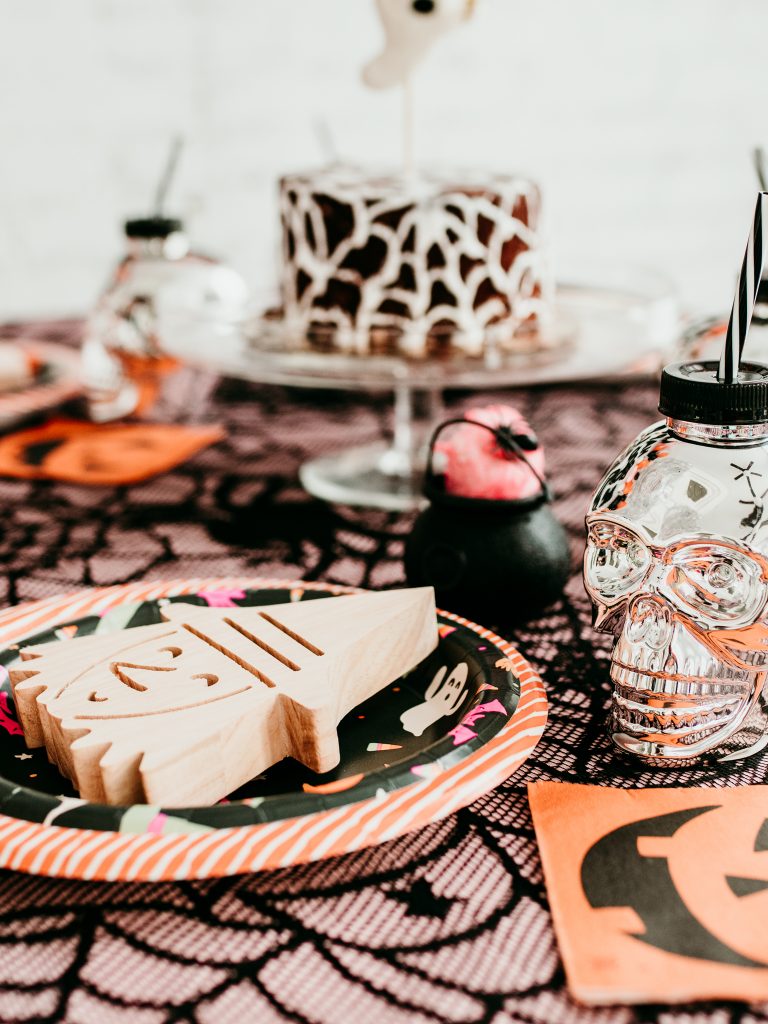 Spider Web Cake
The spider web cake was a simple DIY I made by decorating a store-bought cake. Ethan and JoJo have food allergies so I decided to buy a Whole Foods 2-layer vegan chocolate cake and decorate it myself. I used a knife to remove the store's decorations, leaving a blank canvas. I then used frosting in a piping bag to draw on the spider web lines. It's topped with a cute birthday ghost topper from Fancy Free Finery (she typically restocks them around Halloween).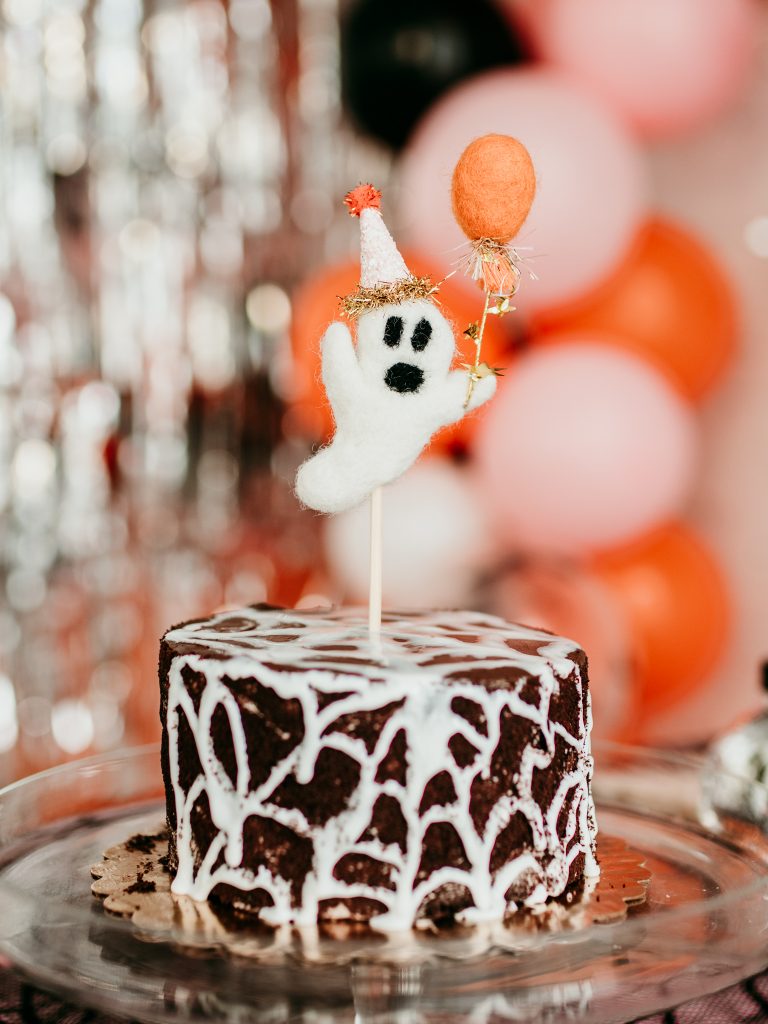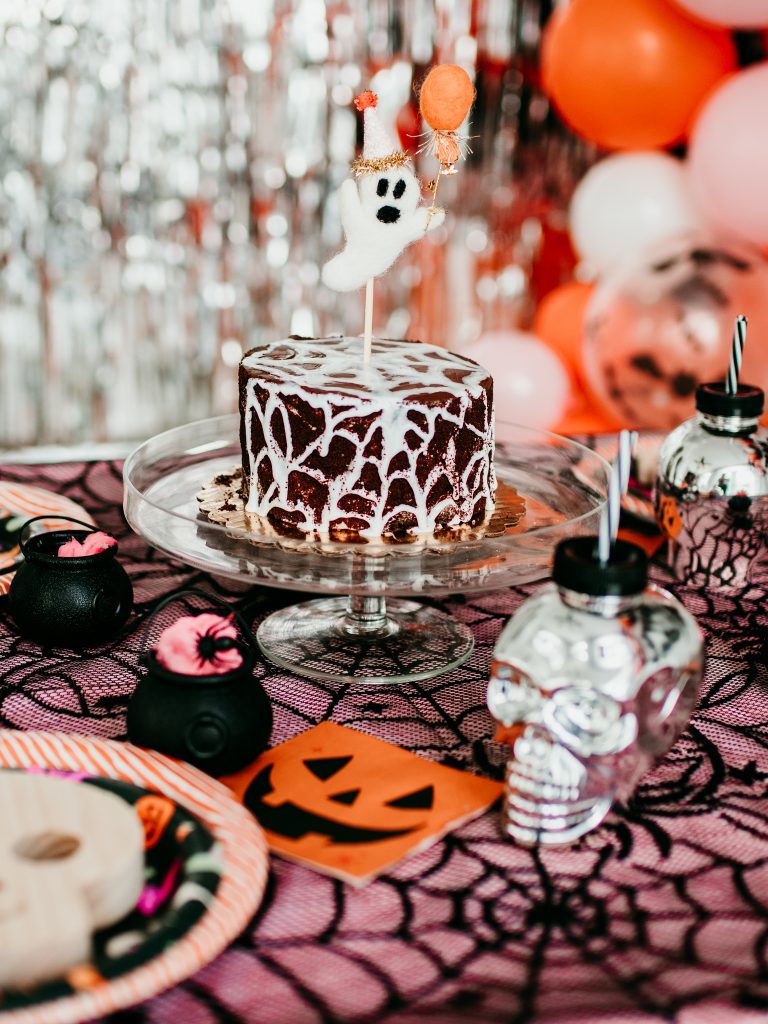 Take A Closer Look!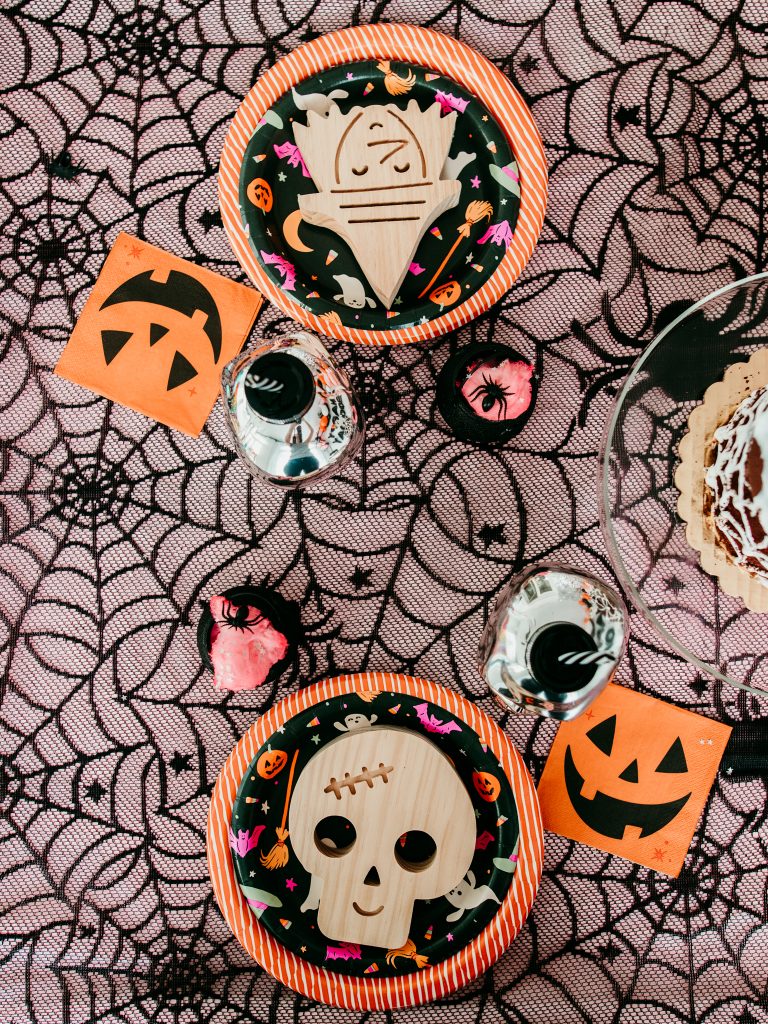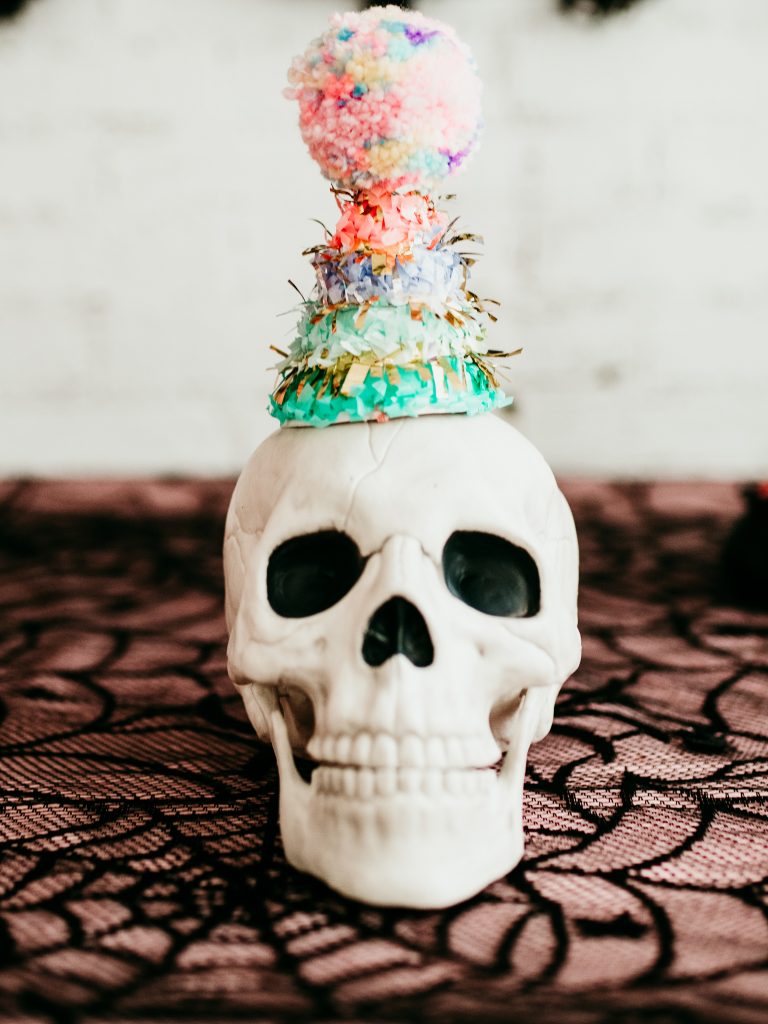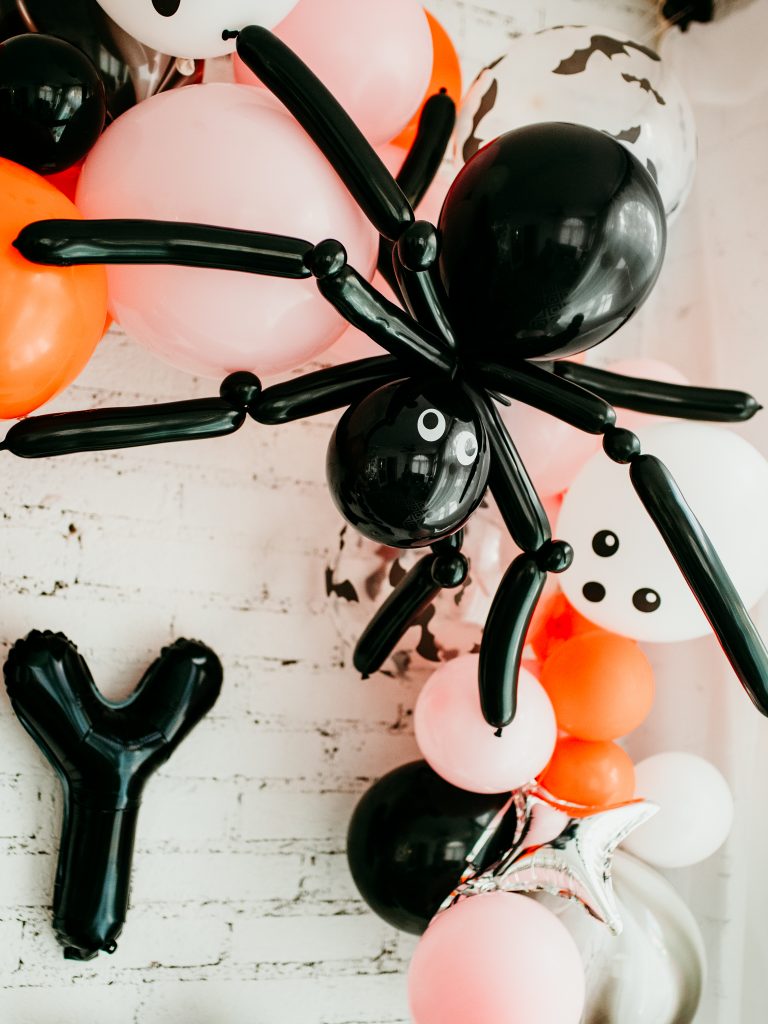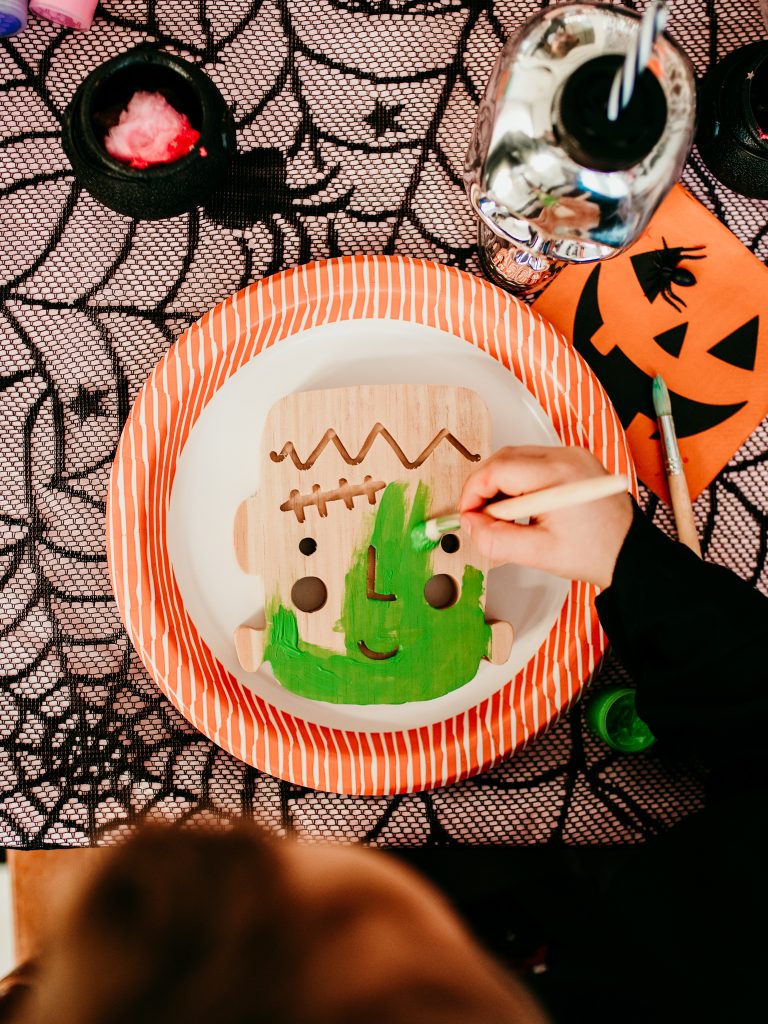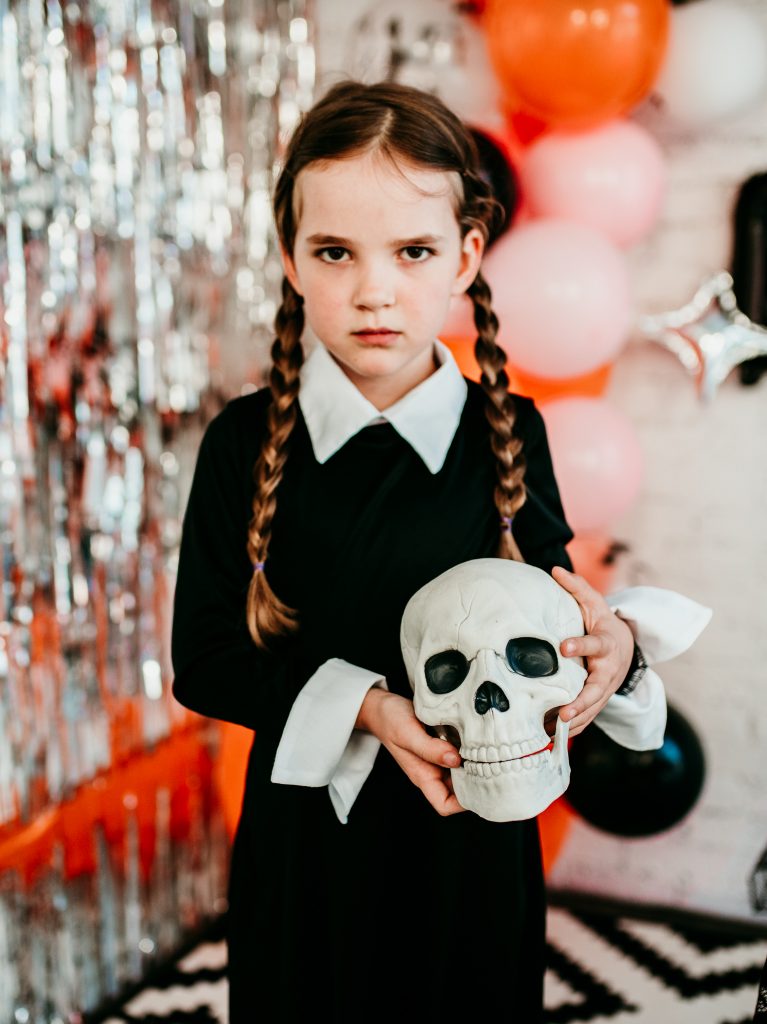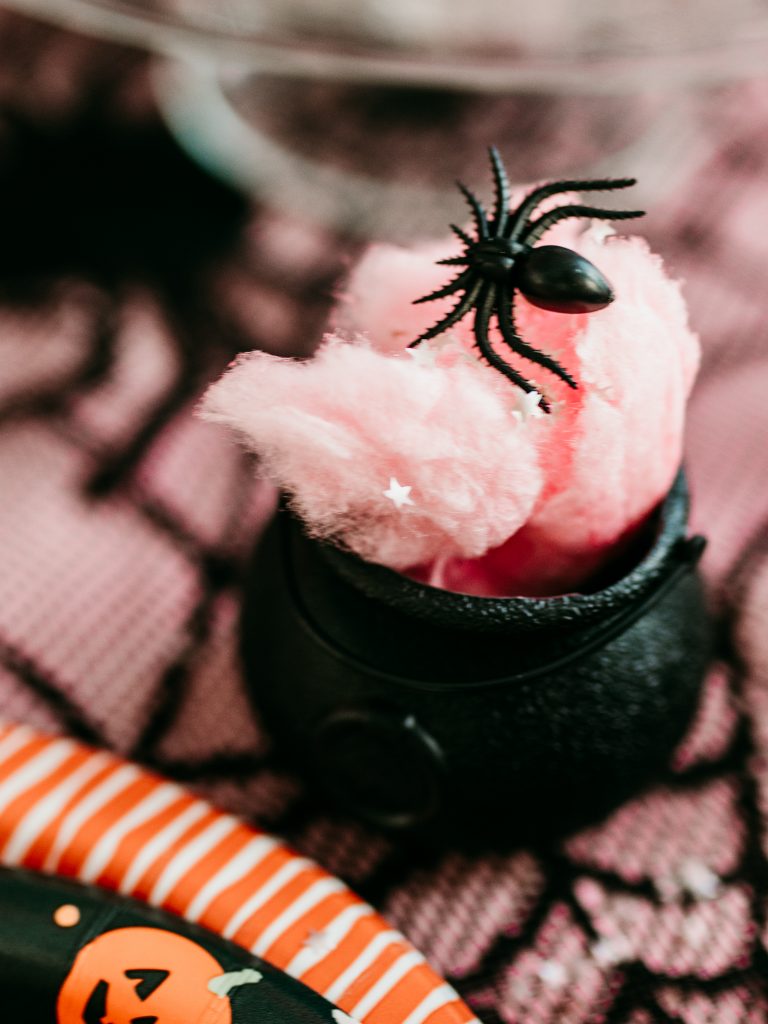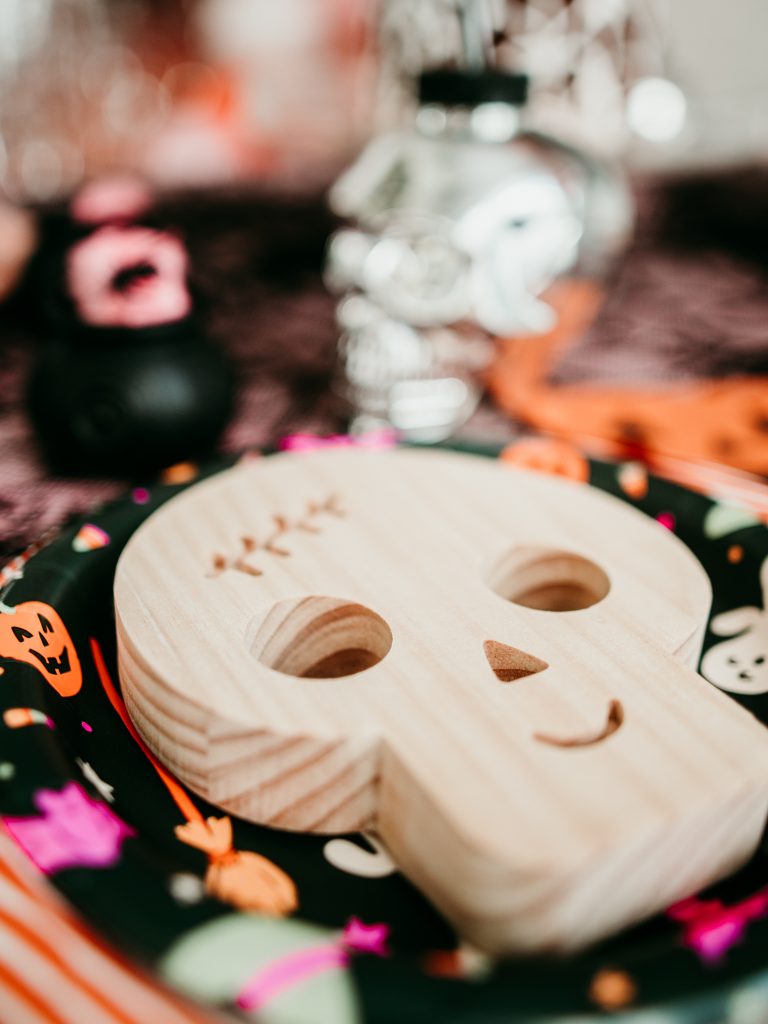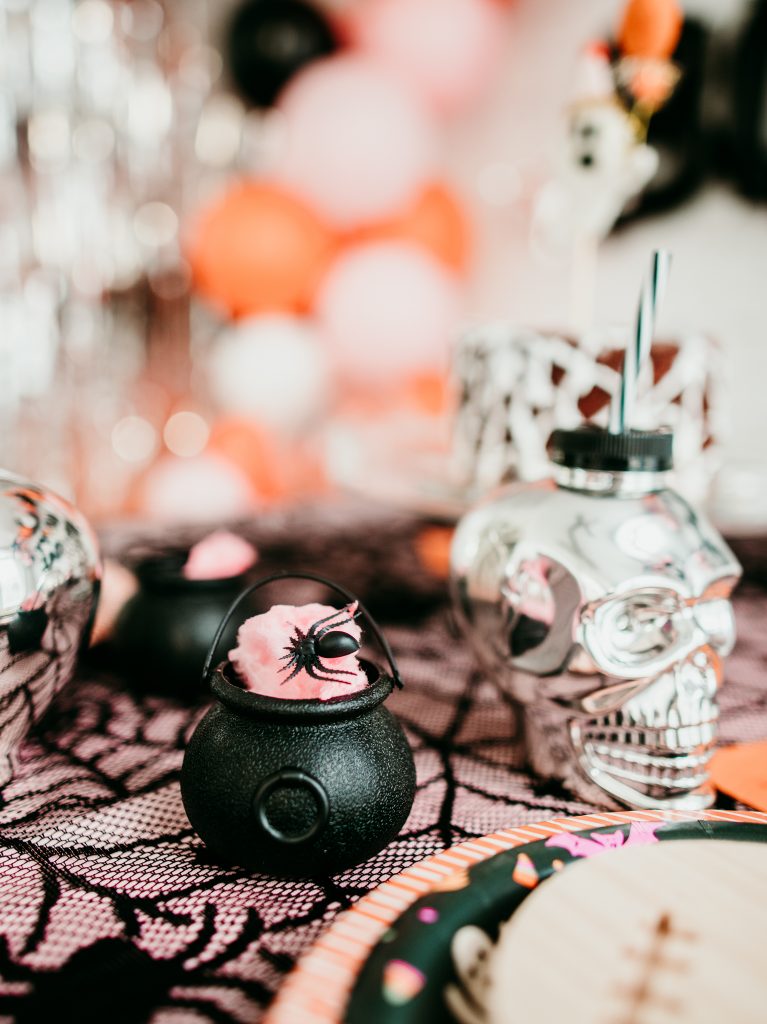 Shop Halloween Birthday Party Supplies
Shop my Halloween birthday party supplies by clicking the affiliate link pictures below! I may earn a small commission (at no extra cost to you!) when you shop through my website. Thank you for your support!!