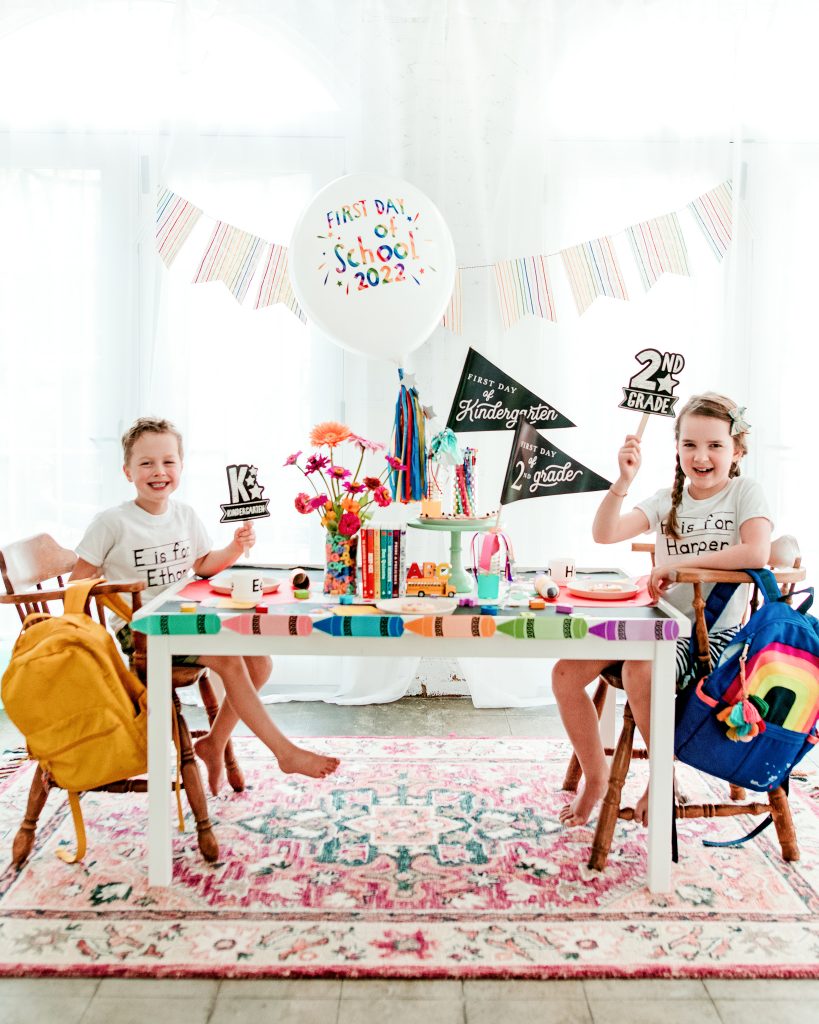 One of my favorite traditions to start a new school year is throwing a little back to school bash for my kids. This year was extra special because Ethan is headed to Kindergarten! Take a look through all the pictures and make sure to check out my Instagram Reels page to catch up on the fun DIYs that went into making this party!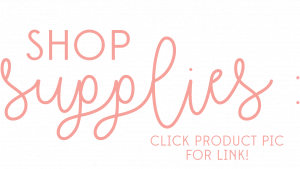 Back To School Party Decorations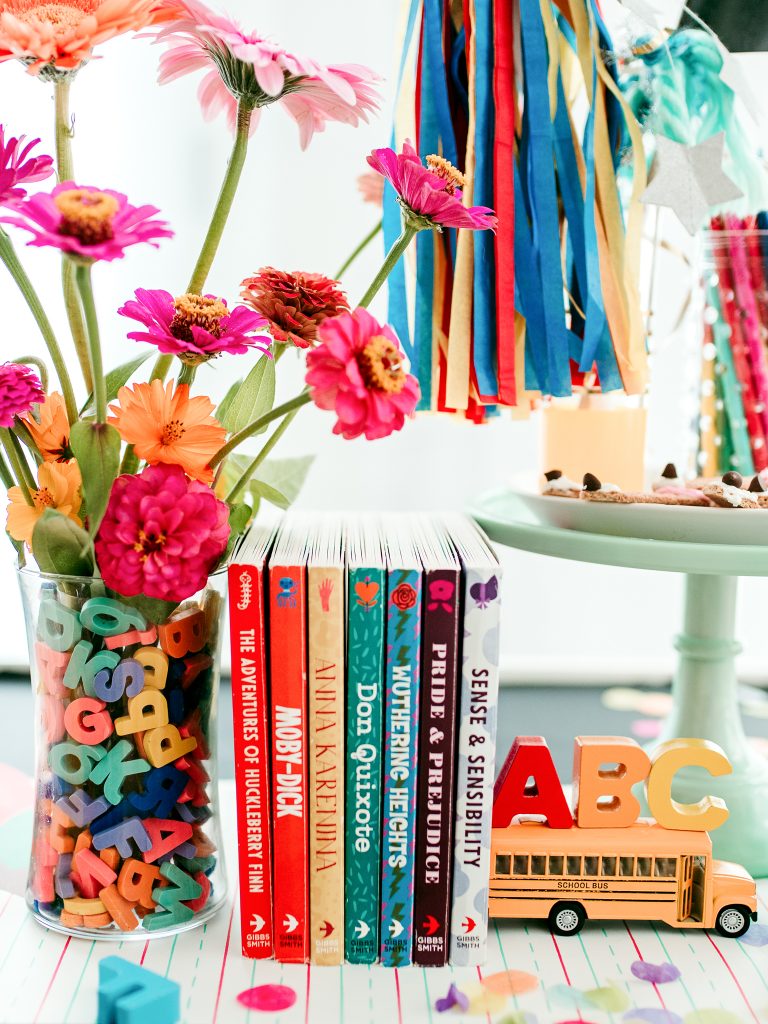 As with most of my party designs, I use a mix of newly purchased items and things we have around the house. For this party, I was able to use details like ABC puzzle pieces, a die-cast school bus, and a rainbow of classic board books from our toy collection.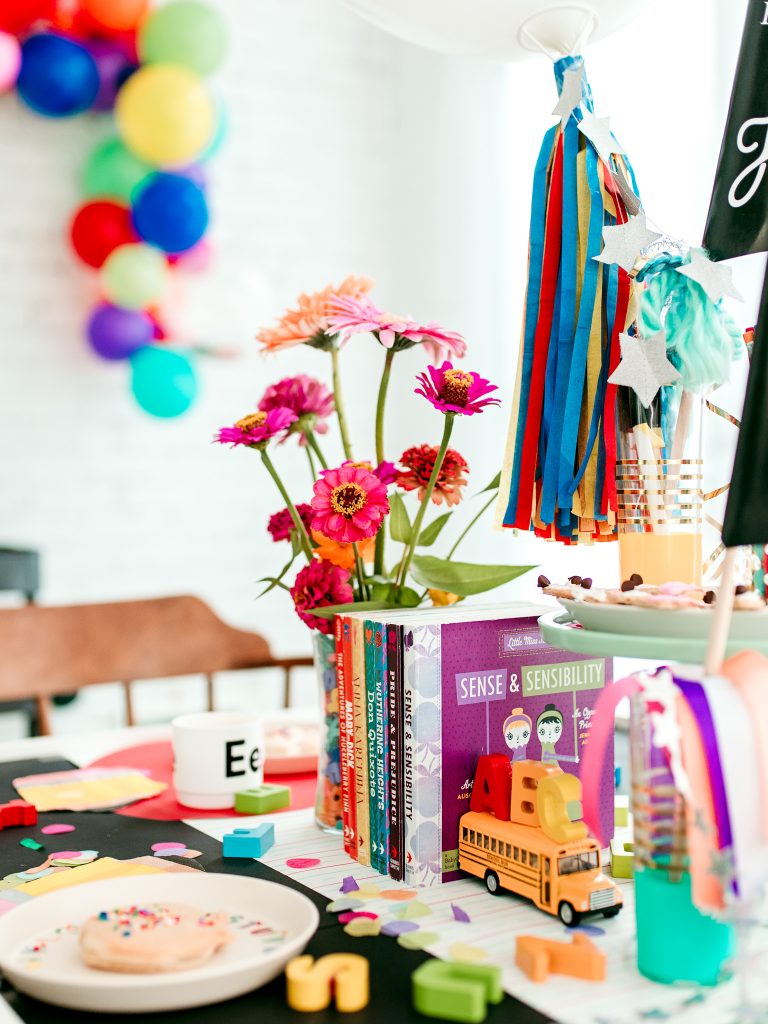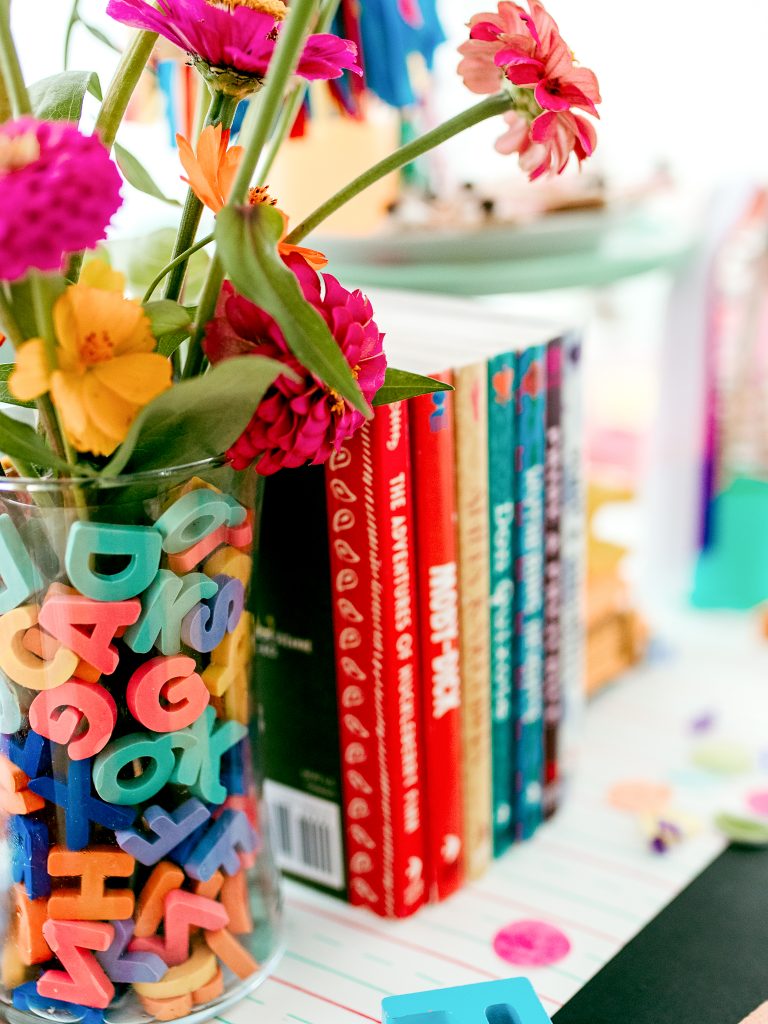 I love to use bold and bright colors for our First Day of School party. I brought in a variety of colors with things like confetti, pencils, balloons, and a flower arrangement. The bright colors popped beautifully on a neutral chalkboard inspired table with a writing paper runner. To finish the design, I layered in lots of traditional school imagery like apples, letters, and pencils.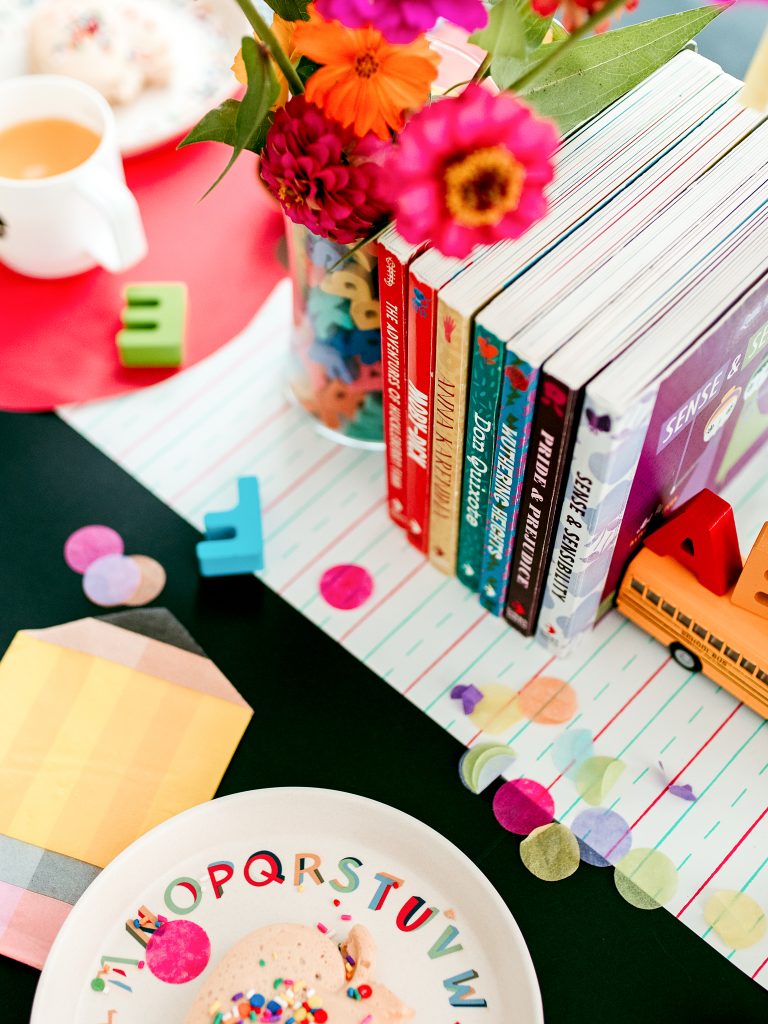 I also like incorporating our First Day banners into our decor because they are oh so pretty and also an easy way to date our party when looking back at pictures!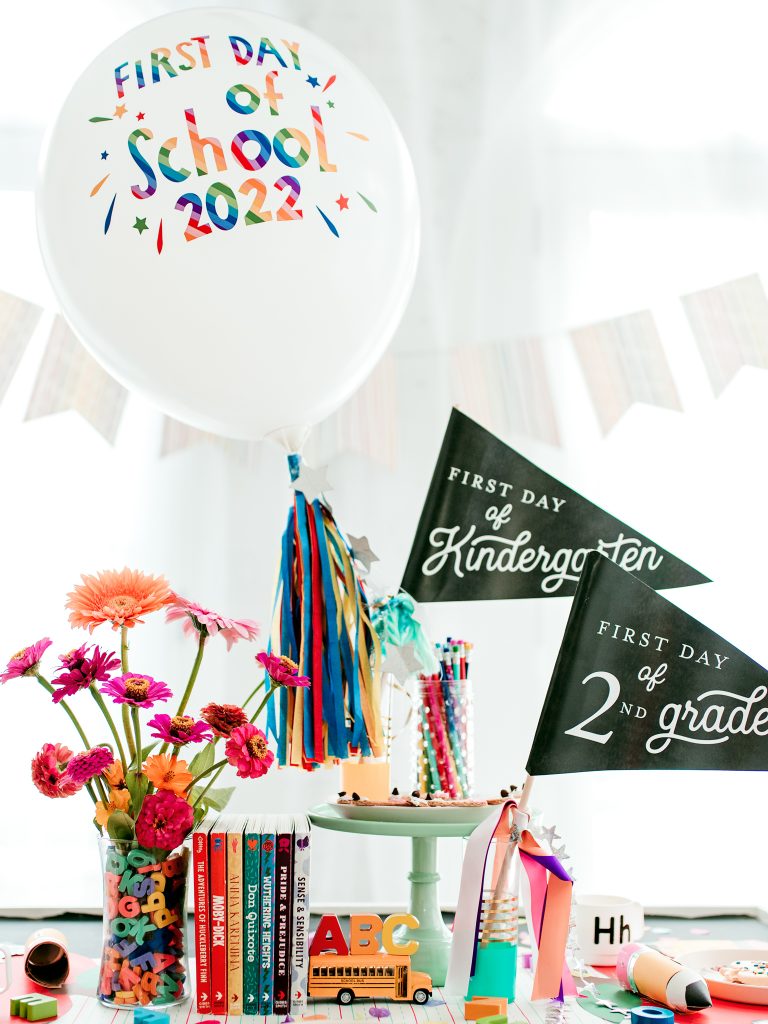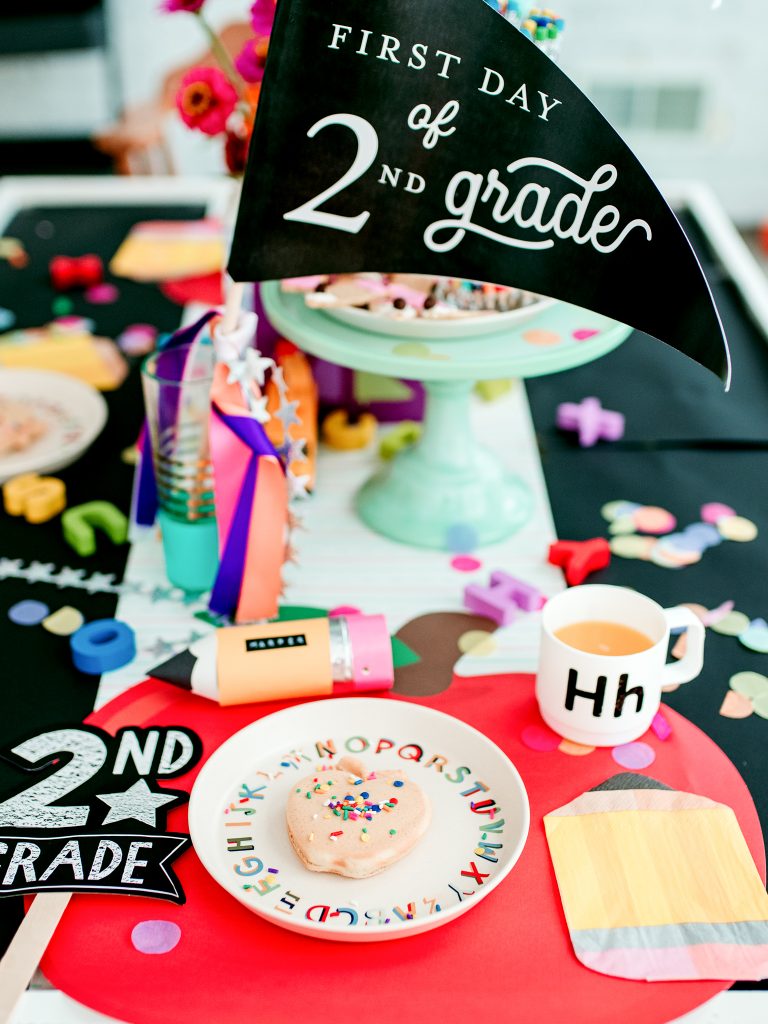 Back To School Treats
While I love the idea of a big back to school breakfast on the first day, it just wasn't something that worked for us in the morning rush. However, I did take that inspiration and serve up some yummy waffles topped with sprinkles! I also made the cutest little pencil cookies with cream cheese and a chocolate chip pencil tip!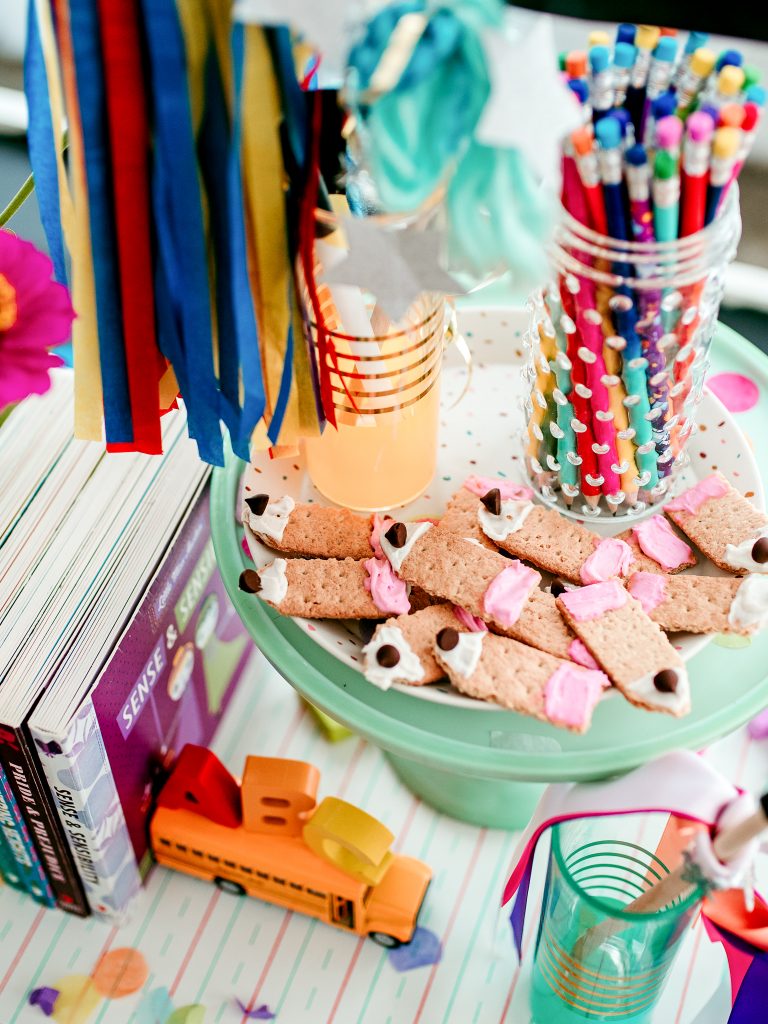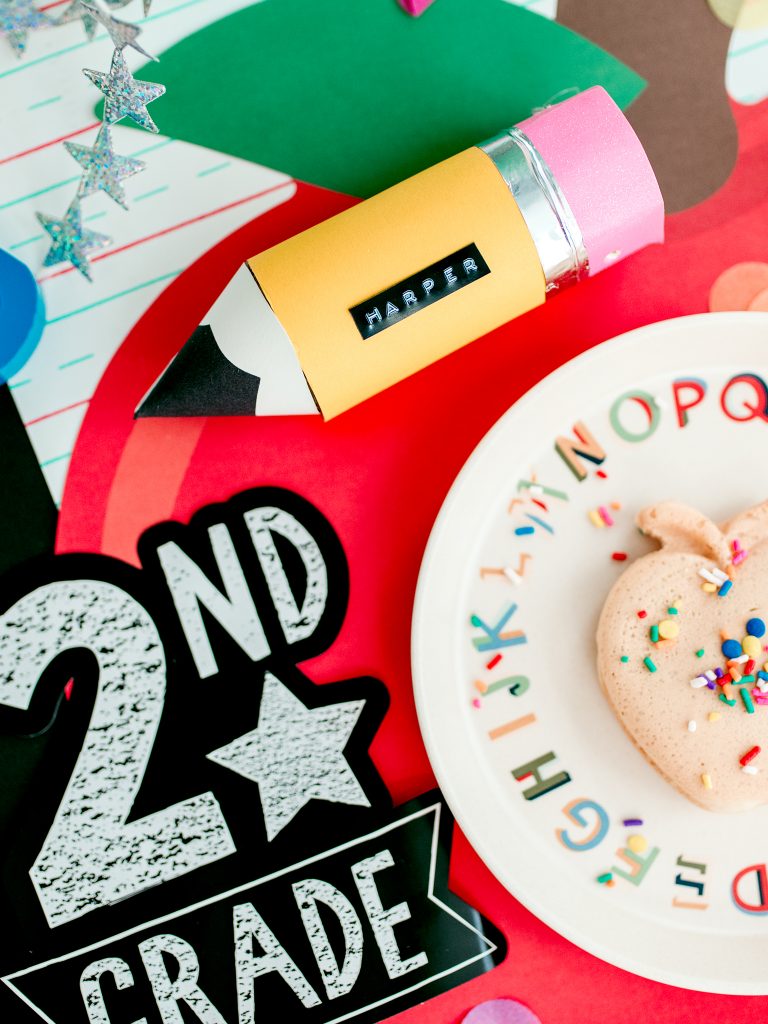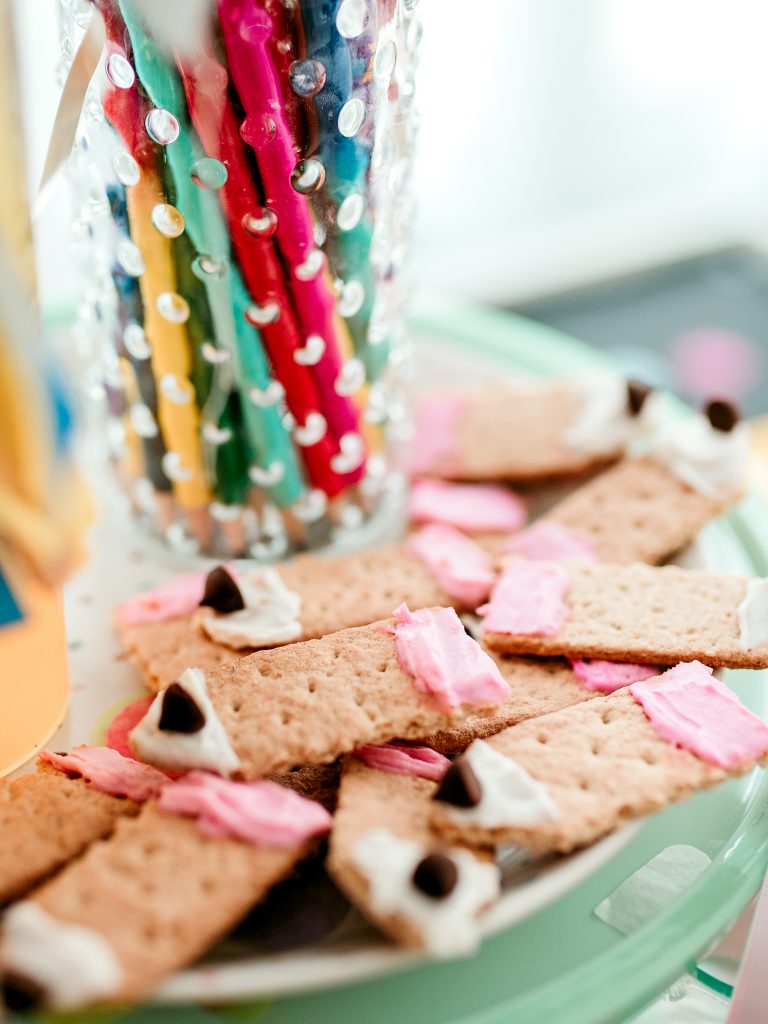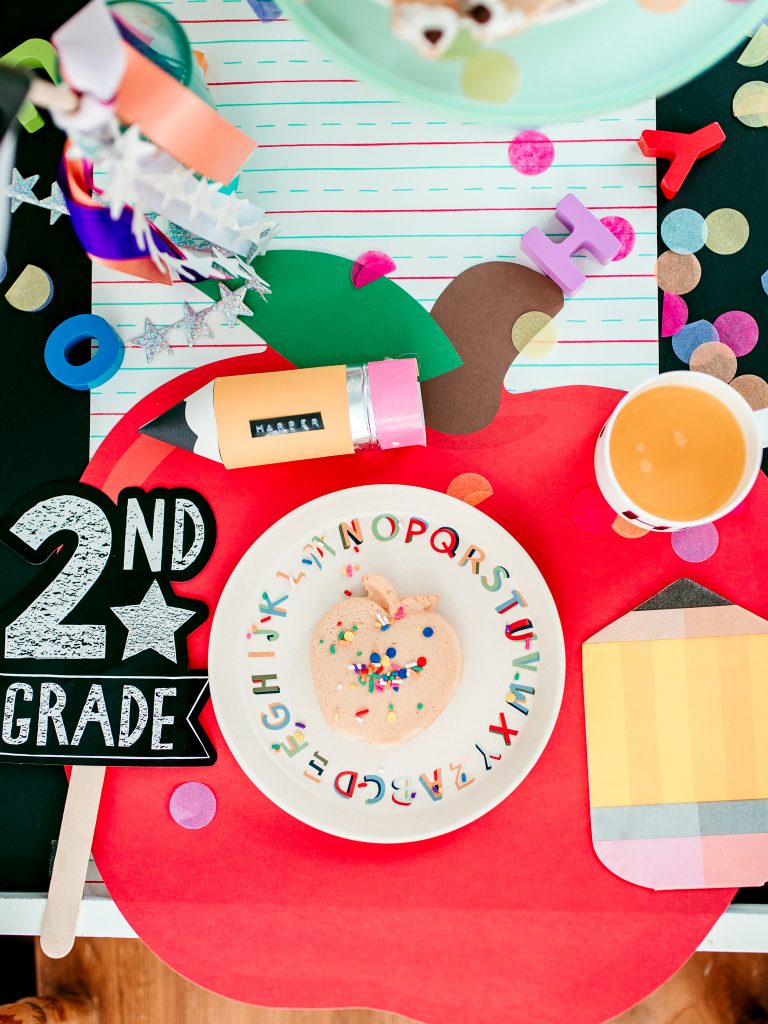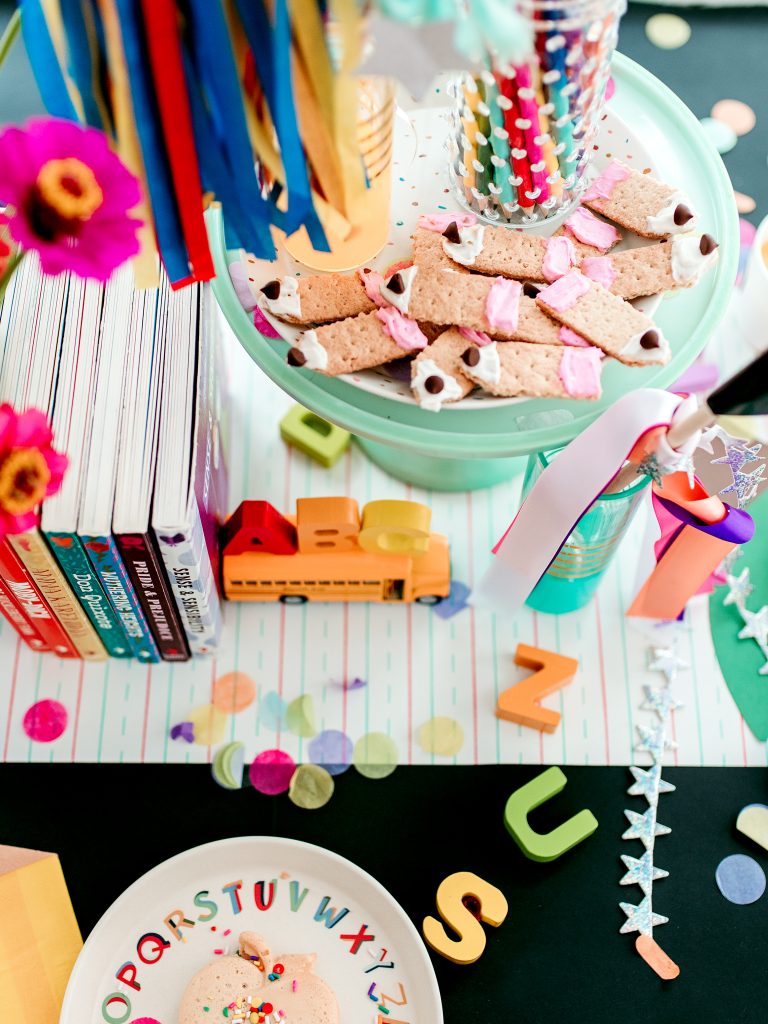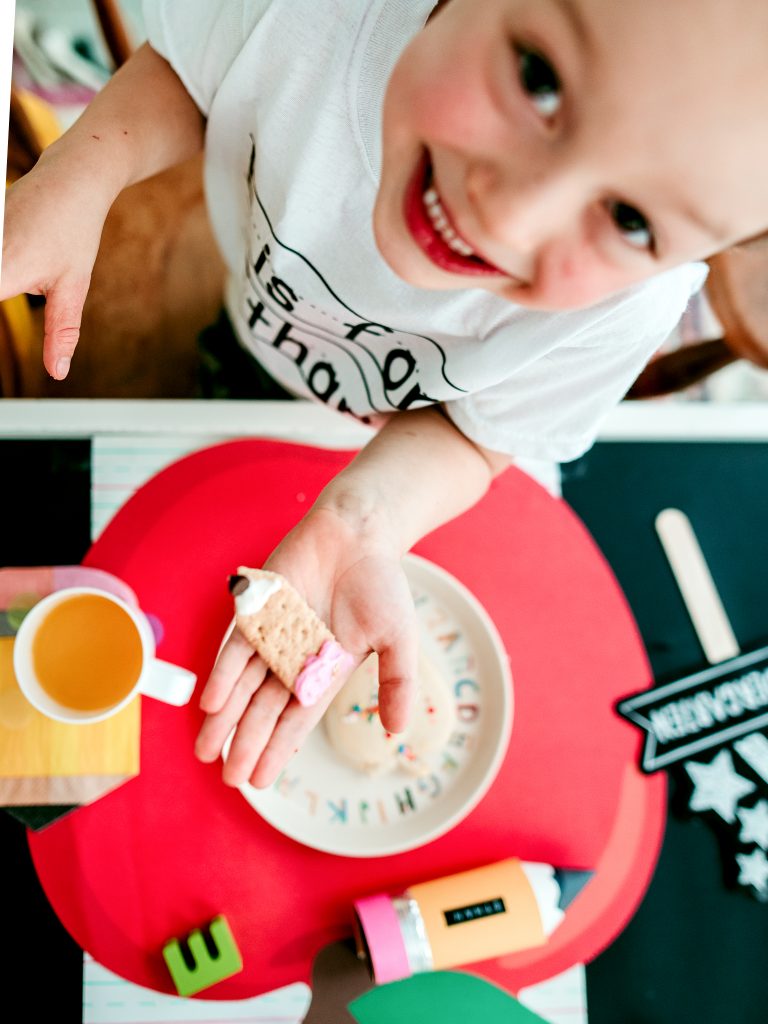 Happy First Day of School
I hope this inspires some fun ideas to celebrate the first day of a new school year. I hope that a love of learning, excitement for new beginnings, and friendships are always things my kids celebrate; preferably with all-out theme parties and sprinkle covered waffles ;). They're looking forward to all the 2nd grade and Kindergarten fun ahead and I can't wait to cheer on all of their accomplishments this school year