Here in Ohio, it feels like winter is just beginning. For every 1 pretty snow day, we have approximately a million days of dreary weather in between. I find myself doing a lot of online shopping with bright, cheerful, and cozy clothes for Josie landing in my cart most often. She's almost 8 months old and once again growing out of her current sizes. I love the continued trends of adorable matching lounge sets, ruffles, and tie-dye (THAT BABY TIE-DYE SWEATSUIT, GUYS). Cute baby girl clothes on Amazon are a rabbit hole I LOVE to go down, so here is another round up of some winter favorites!
If you missed it, here are my fall favorites for her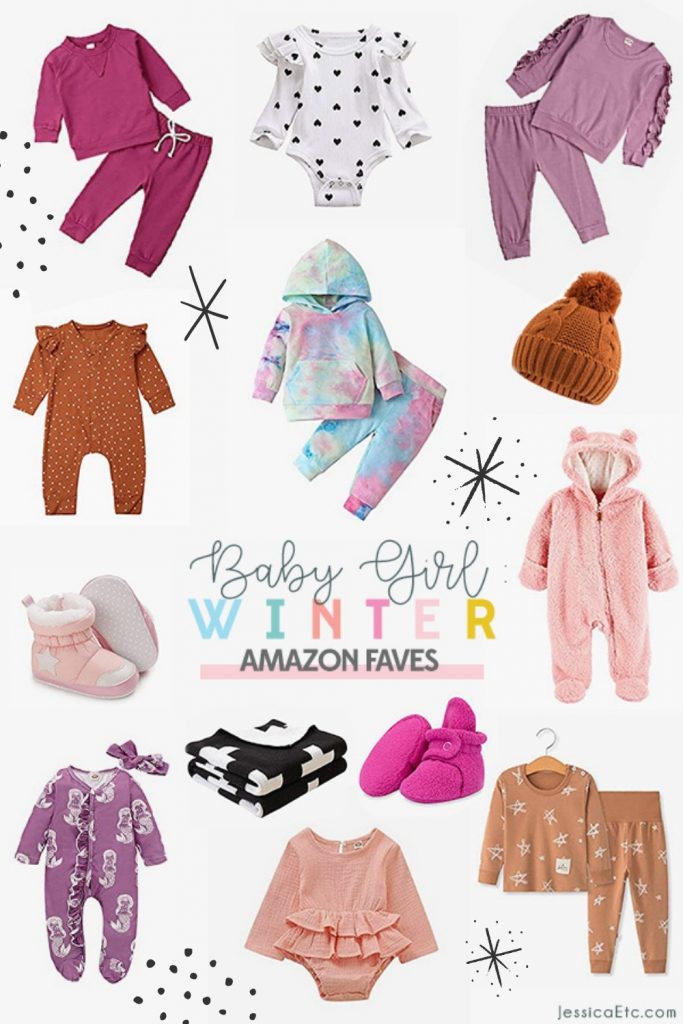 Just click on a product photo below to be taken directly to the item's Amazon page via my affiliate link! (Most things are available in multiple colors)

A few Winter Style Notes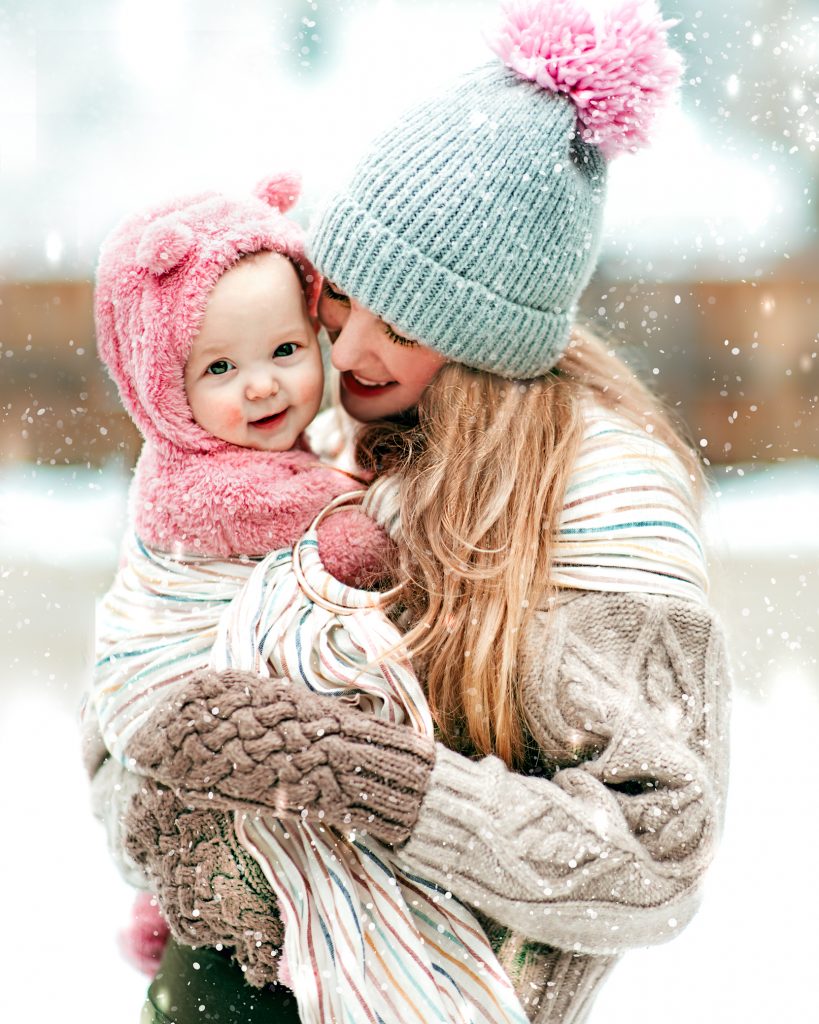 Although we're still just staying home, changing out of pajamas and into loungewear makes me feel like something productive is happening- ha! Plus, I think we can all agree that cute baby girl clothes are just the instant mood booster that we all need right now?? The sets I chose will be perfect to mix-and-match for creating more outfit options an easy swap when they inevitably get spit-up, covered in food, or pooped on.
We also take a lot of neighborhood walks when the weather cooperates; the big kids are able to burn some energy, we all get some fresh air, and I have an excuse to bundle up Josie in that adorable little pink teddy bear bunting! It's a win for us all!!
Some other little accessories that have been on repeat around here are fleece Zutano booties– I've loved them for all 3 kids! If you've never tried them, let me tell you: these things are basically magic and do not fall off like every other pair of baby socks, keeping those little toes nice and toasty. I also love a good pom beanie to keep her bald little head warm!!
You may Also Like:
Baby Girl Amazon Fall Fashion Finds