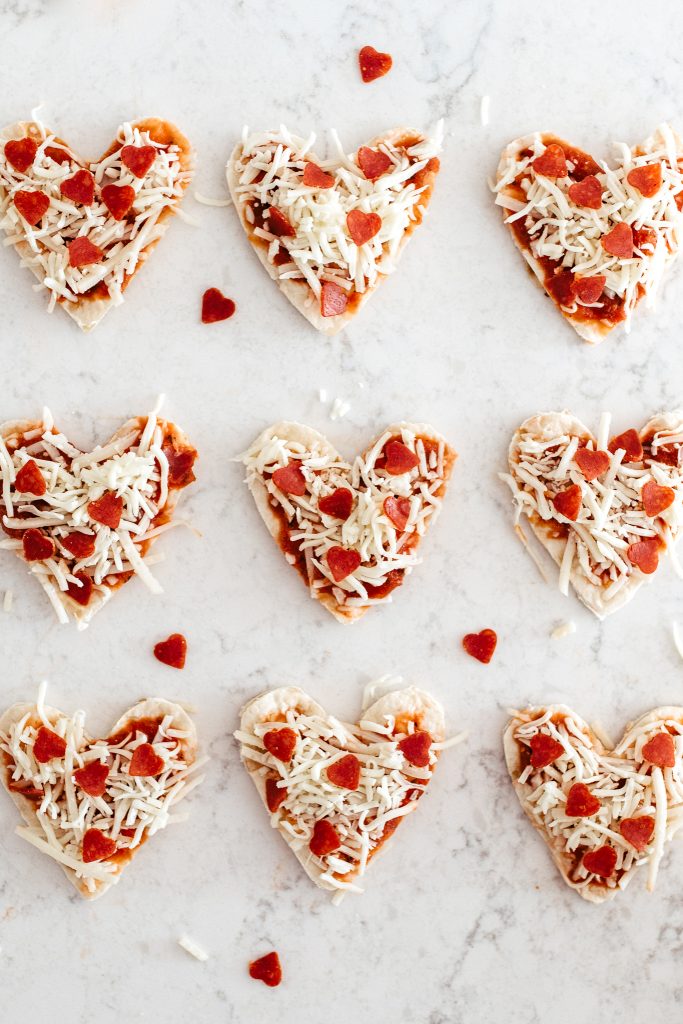 Nothing says I love you from my head tomatoes like serving up a pizza my heart! Didn't you know, if you're making your pizza heart shaped, cheesy puns are a must!
One of my favorite Valentine family dinner ideas is to gather together in the kitchen and cook up a family date night! Our tradition is to make heart pizza; my kids always love to roll out dough into a big heart shape before everyone adds the toppings! This year I'm going to switch it up due to a handful of food allergies and personal toppings preferences. This mini version is so cute and easy enough for kids to help make. Set up a toppings bar and everyone can DIY their own!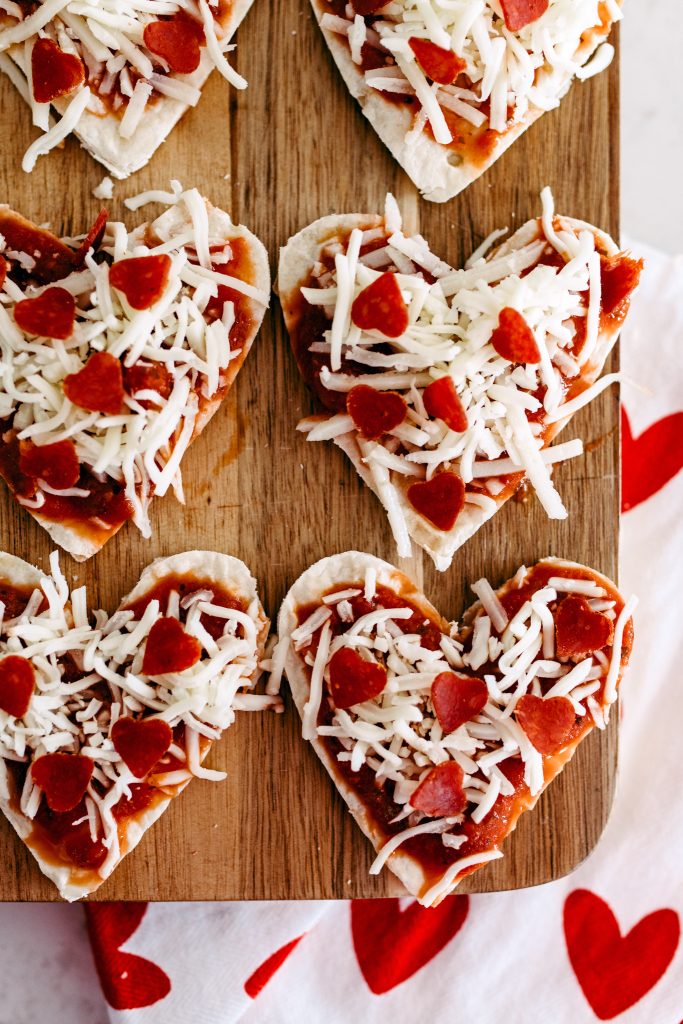 Check out this a-dough-rably simple heart pizza recipe below!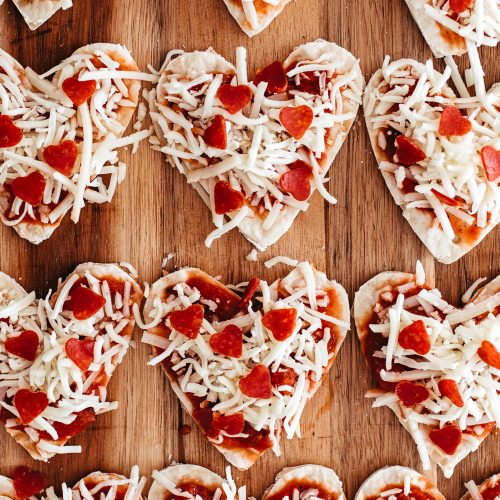 Heart Pizza
Equipment
2 Heart Cookie Cutters (large & small)
Ingredients
Pre-made Pizza Crust

Pizza Sauce

Shredded Mozzarella Cheese

Pepperoni
Instructions
Preheat oven to 425 degrees

Use a heart cookie cutter on a pre-made pizza crust (or if you prefer, shape fresh dough into hearts)

Add sauce, cheese, and toppings

Cook until cheese is melted and crust is golden, about 10-15 minutes
Does anyone else get all the heart eyes for those itty bitty pepperoni? You can find the tiniest little heart cookie cutter set here (or by clicking the photo below) if you want to make your own! You can also use a pair of kitchen scissors, just fold the pepperoni in half and cut on the fold like you would a piece of paper. Sprinkle on top for the perfect Valentine's Day touch of love!