Winter break is here and I thought it would be the perfect time to make a new batch of playdough. Gingerbread playdough is perfect for holiday play! It smells ah-mazing and leads to so much fun pretend baking and decorating! You can find my gingerbread playdough recipe below: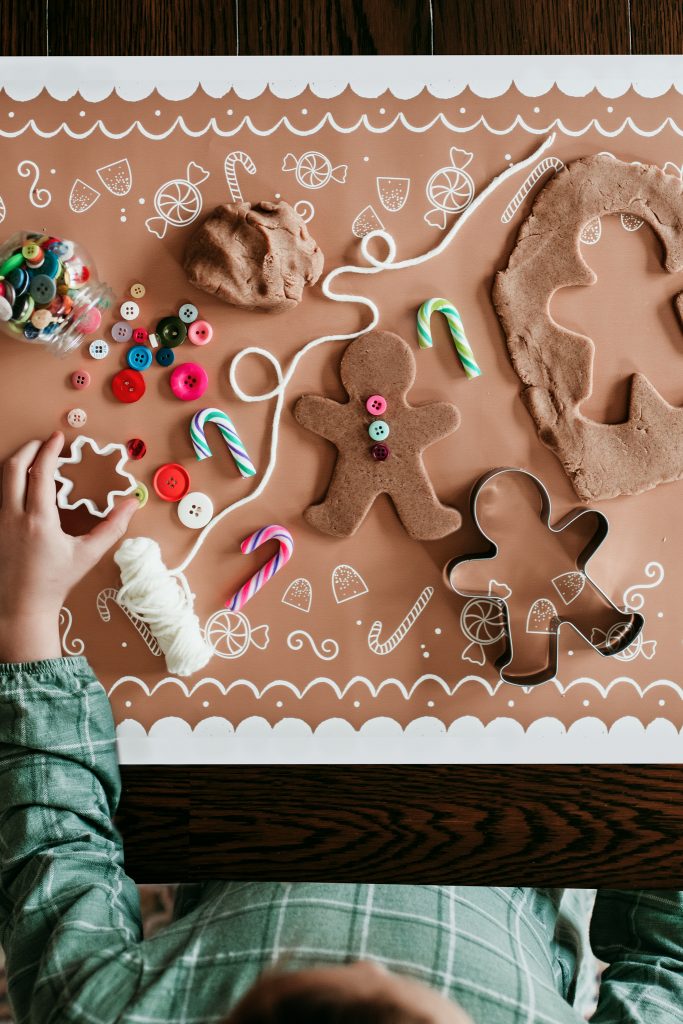 Mix together : 1 cup Flour , 1/2 cup Salt, 2 teaspoon Cream of Tartar, 1 Tablespoon Cinnamon, 1 Tablespoon Ginger
In a separate container, combine 1 cup water, 1 Tablespoon Vegetable Oil and 1/4 teaspoon Vanilla
Mix together in a sauce pan over medium heat. Keep stirring until a ball forms. Remove from heat and let cool.
Have fun!!
Extend the activity by putting together a little gingerbread playdough cookie play kit that includes cookie cutters, pretend candy, a roller, buttons, and yarn (frosting). My kids make, decorate, and serve approximately 1 million gingerbread cookies per day 😉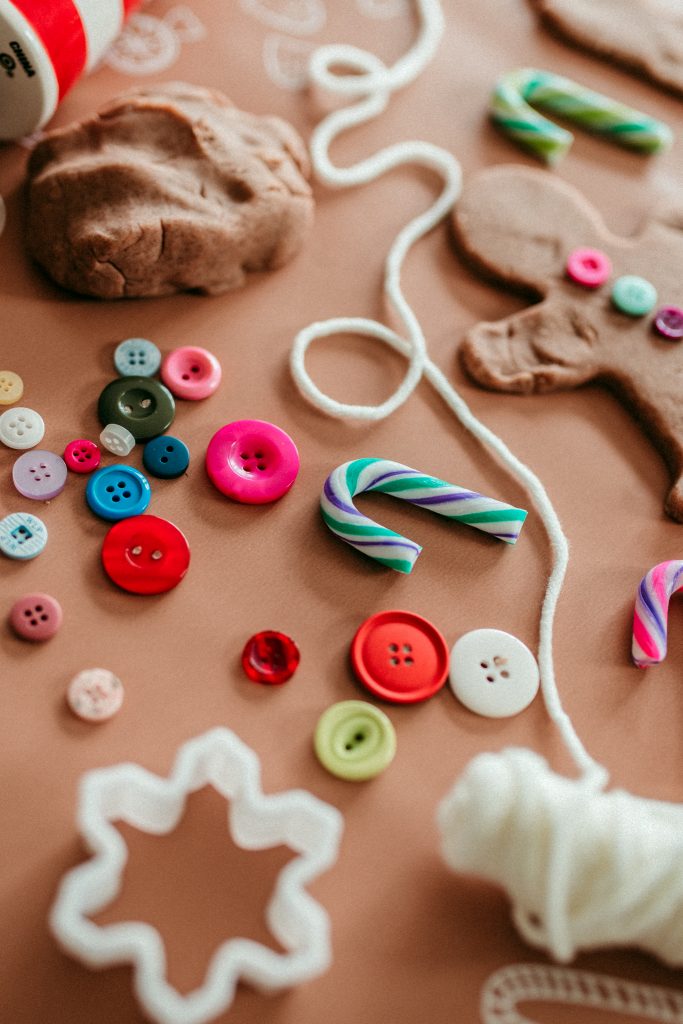 Making homemade playdough is one of my top mom tips – my kids love making it as much as they love playing with it. The easy playdough recipe makes a large quantity with items you probably already have in your pantry. It's soft, pliable, and lasts for months if stored in a container! I love that it encourages so much imaginative play while strengthening fine motor skills.