It's Pajama Season! Here are some of my favorite Christmas pajamas for kids this year!
Kids Christmas pajamas hold a magical place in my heart. There is just something so nostalgic about thinking of the kids running down the stairs in their jammies on Christmas morning filled with such joy. We have a special Christmas Eve tradition that has been passed down from my own childhood; Rudolph makes a quick trip before Santa's big night, bringing special pajamas and leaving them in each child's room. Of course he's in a hurry so they're left in a bit of a mess, which always thrills the kids!
This time of year I am always on the lookout for the perfect pair of kids pajamas for Christmas morning, but also usually buy a few other festive sets for the rest of the season! I thought as I search high and low, I would leave my favorites here in case it helps you find just what you're looking for!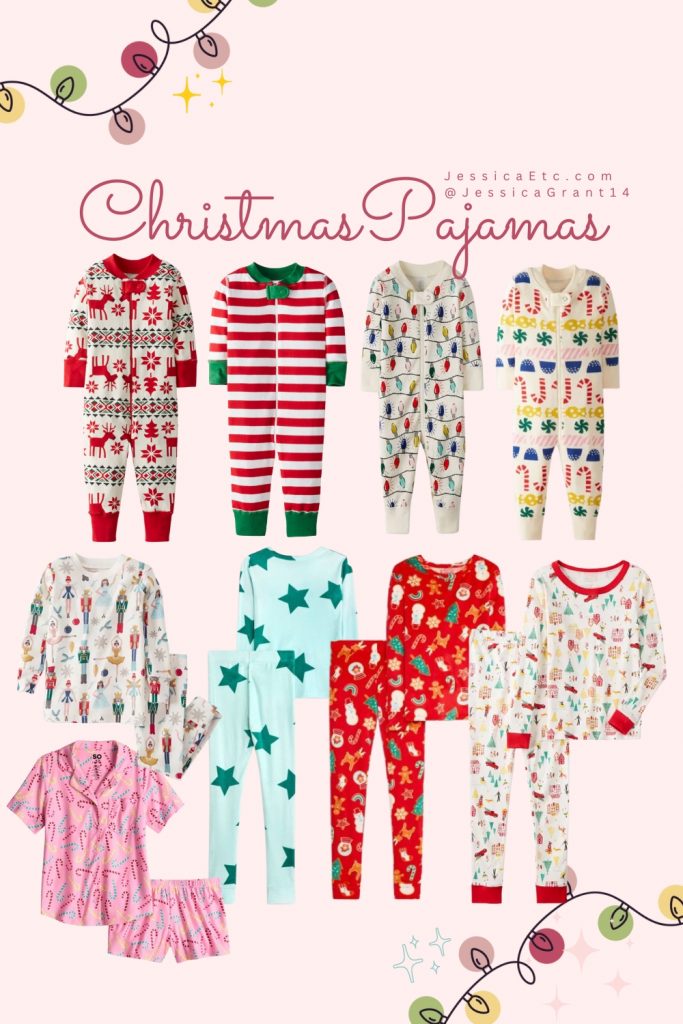 Reindeer – Family Sizes
Stripes – Family Sizes
Christmas Lights – Baby & Toddler | Toddler & Kid
Sweets – Baby & Toddler | Toddler & Kid
Nutcracker – Toddler
Candy Canes – Big Girl
Winter Wonderland – Family Sizes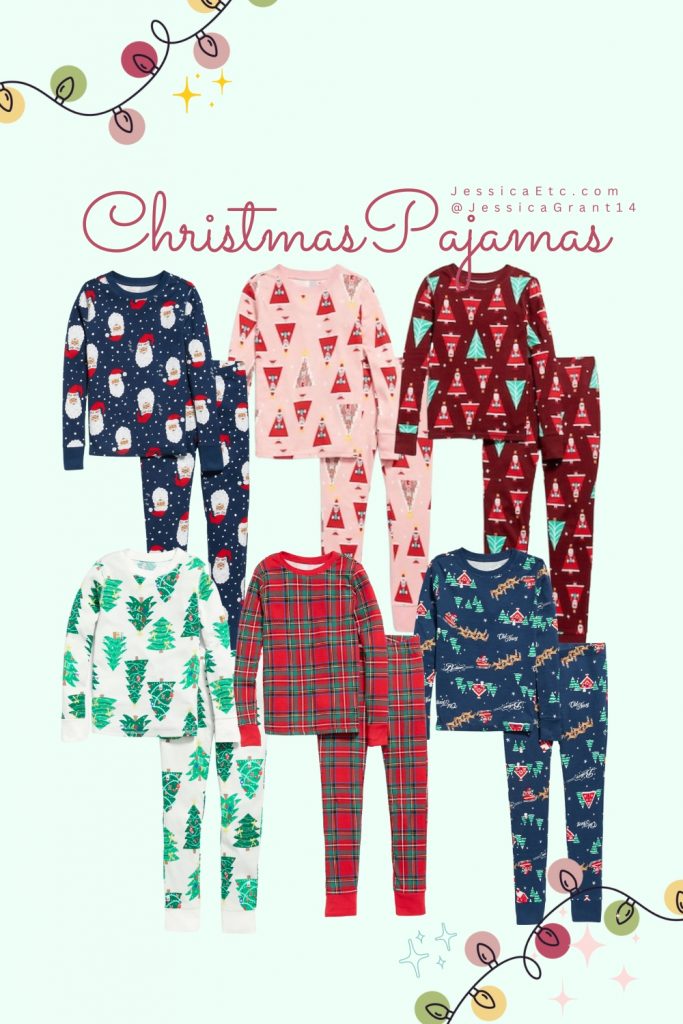 Navy Blue Santa – Toddler | Kids
Red Santa – Kids
Trees – Kids
Christmas Plaid – Kids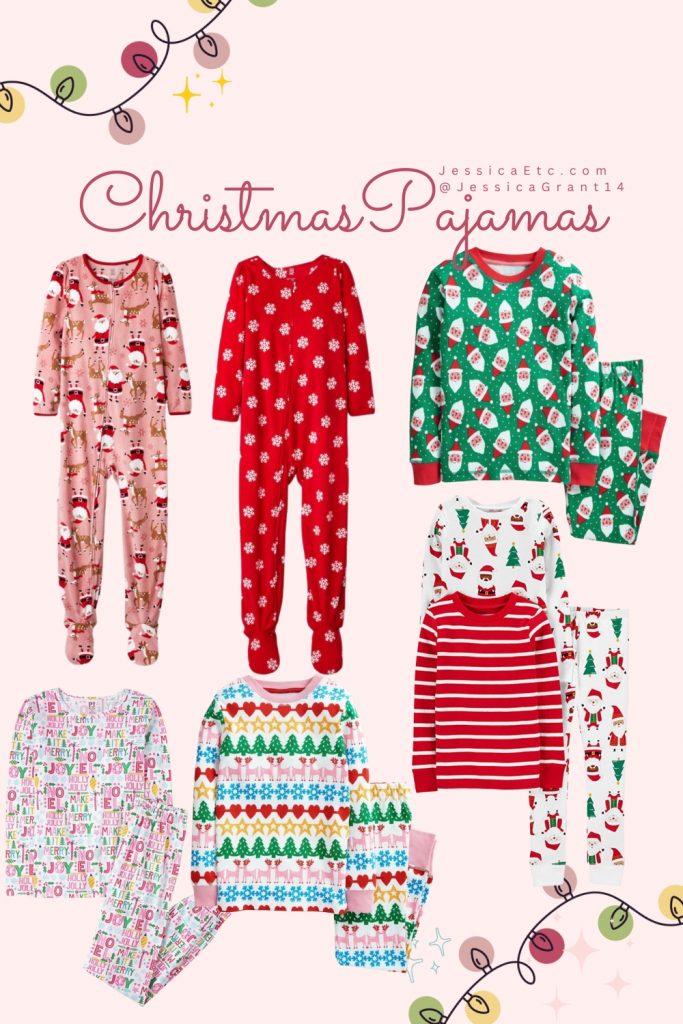 Santa Fleece Footies – Kids | Toddler
Snowflake Fleece Footies – Kids
Green Santa – Kids
Make it Merry – Kids | Baby & Toddler
Colorful Fair Isle – Kids
White Christmas – Baby – Kids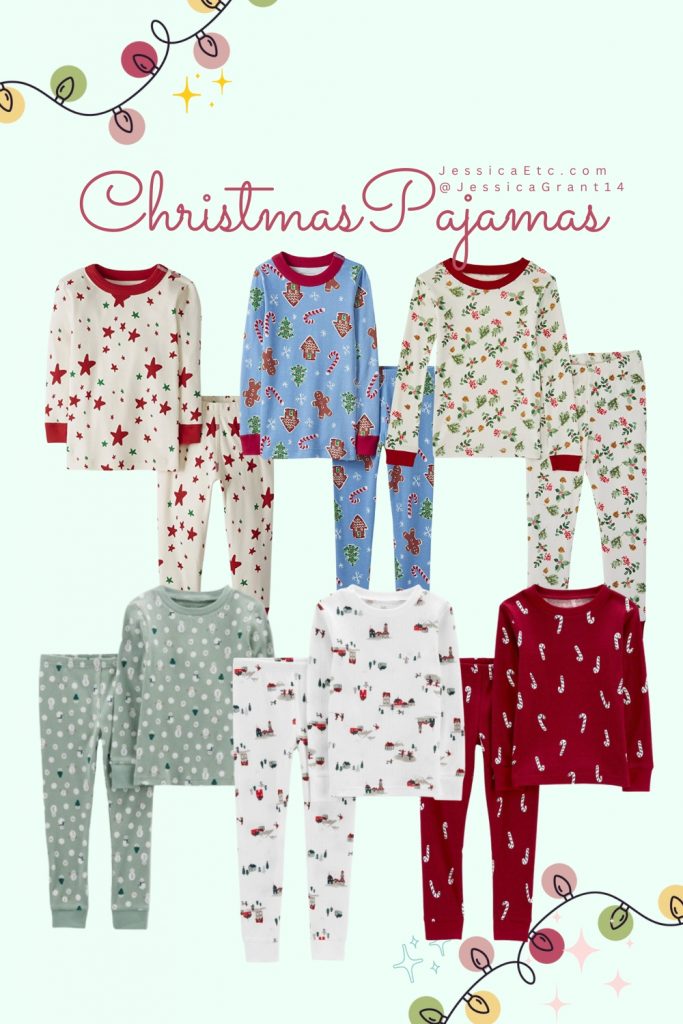 Stars – Baby – Kids
Gingerbread – Baby – Kids
Snowmen – Toddler
Snow Village – Toddler
Candy Canes – Toddler