Making meals for kids is sometimes, well, the worst. Throw in a picky-eater, and in our case food allergies, and it feels like the options are frustratingly limited. I know how it goes- we start the year being that mom, but soon after fall into a hole of serving the same easy, go-to foods, day after day. To escape that pattern, I challenged myself to create 5 school lunch ideas for kids that are still simple to make and inviting to eat.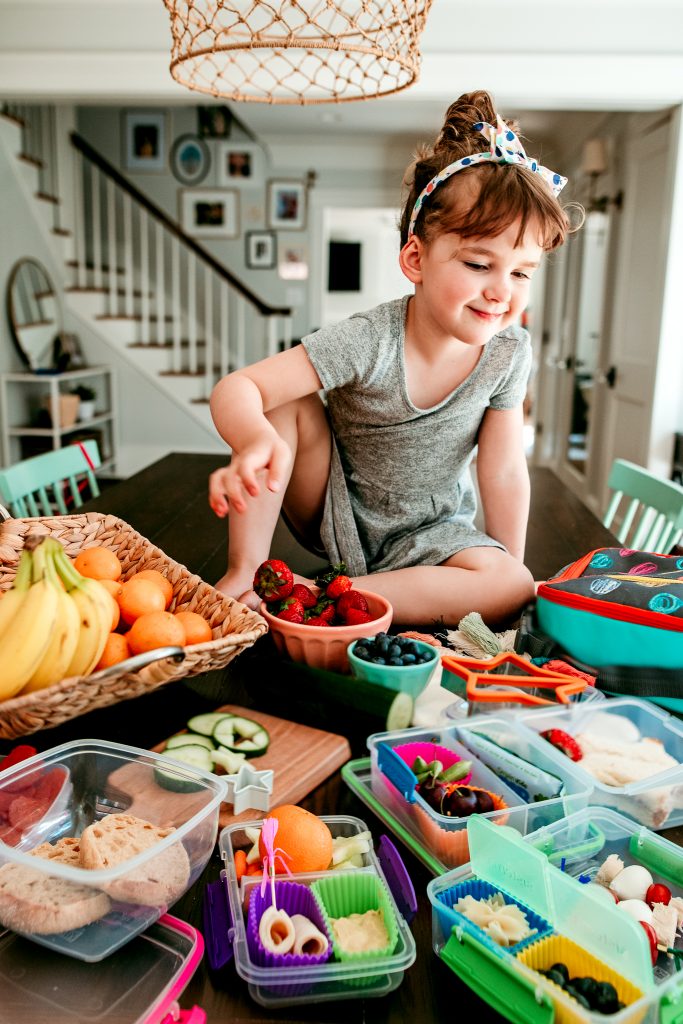 I find it helpful to use different containers to organize. A bento lunch box allows smaller, compartmentalized, portions of a variety of foods.
My favorites are :

5 Favorite School Lunch Ideas
Here are some of my favorite creative (but simple!) and easy school lunch ideas for kids: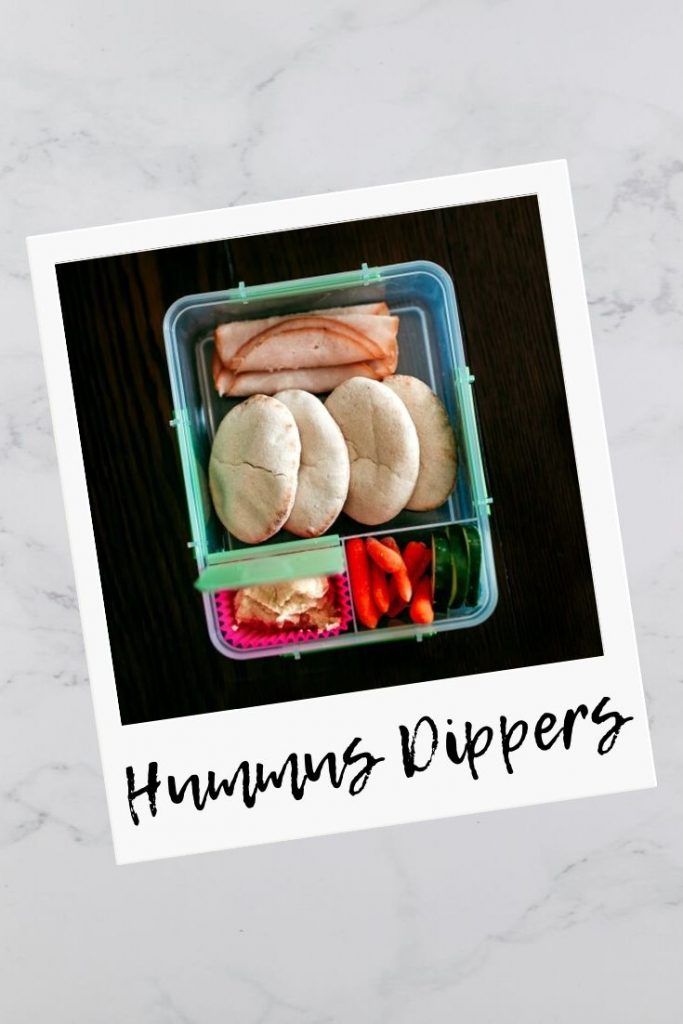 Hummus Dippers
Hummus- we prefer traditional but roasted red pepper is also a fave!
Mini Pita rounds (or cut regular pita into triangles!)
Veggies: carrots, cucumber, bell peppers, celery, snap peas
Turkey
Other great dippers: pretzels, tortilla chips, crackers
Fun variation: Dessert hummus with fruit and animal crackers! Yum!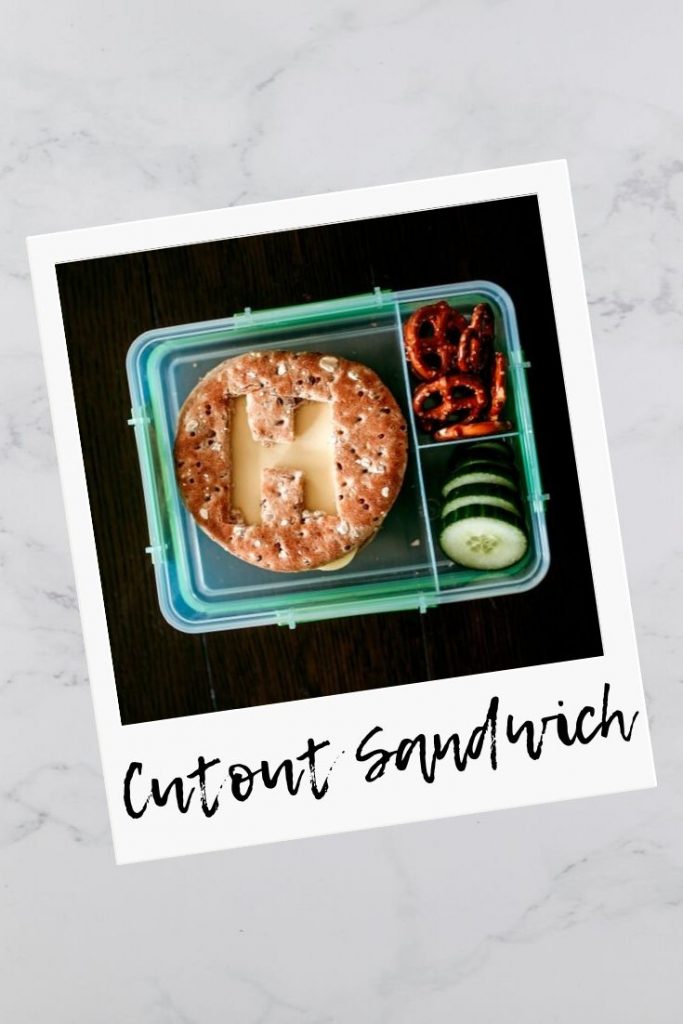 Cutout Sandwich
Such an easy modification, but of course eating a sandwich with a shape or letter cut out is obvi so much more delish!
Use a cookie cutter for endless options or just a knife to cut out your own creation (like an initial)
Round sandwich thins are another fun way to switch up a boring ol' sandwich.
Here are some of my favorite cookie cutters: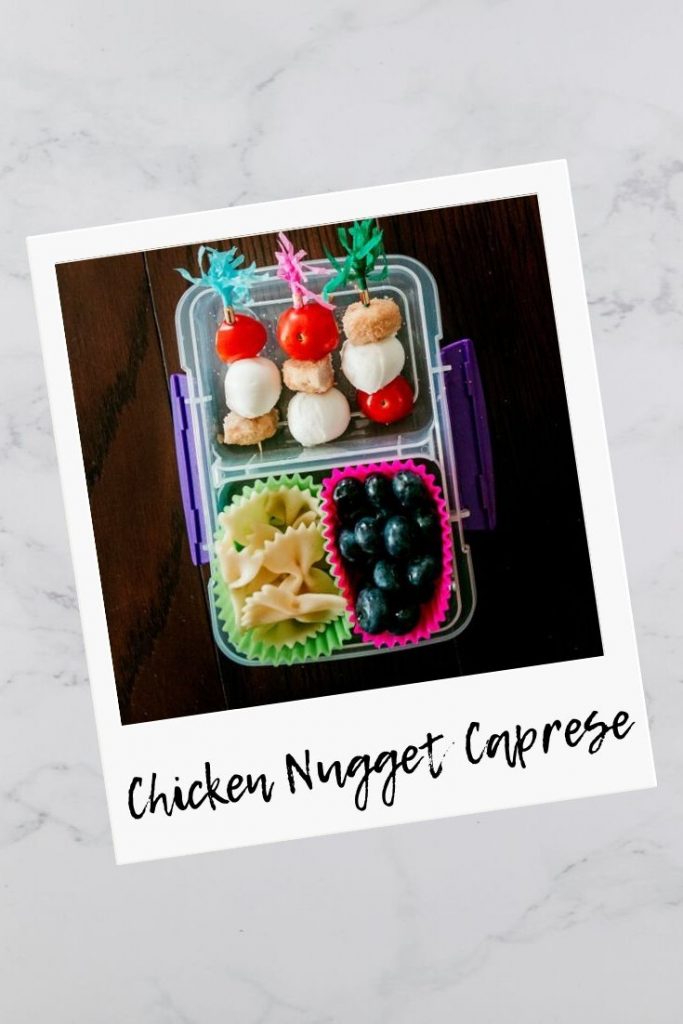 Chicken Nugget Caprese
Ah, a fancy twist on the beloved, yet overplayed, lunch time staple: the chicken nugget.
Use food picks to make a shish kabob from a cut up chicken nugget (or grilled chicken), cherry tomato and ciliegine (aka little mozzarella balls).
Add balsamic vinegar to dip.
Side of plain pasta to keep the vibe going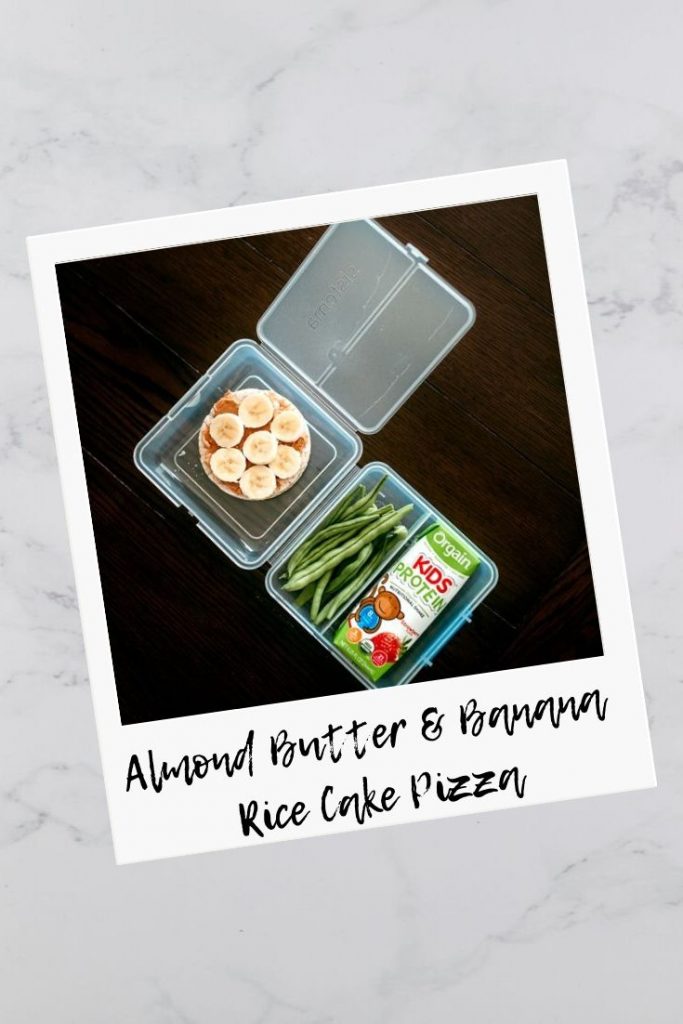 Almond Butter & Banana Rice Cake Pizza
Another fun variation with endless options!
Spread almond butter (or other nut substitute) onto a rice cake
Add your choice of fruit (bananas, strawberries, & blueberries are some of our favorites!)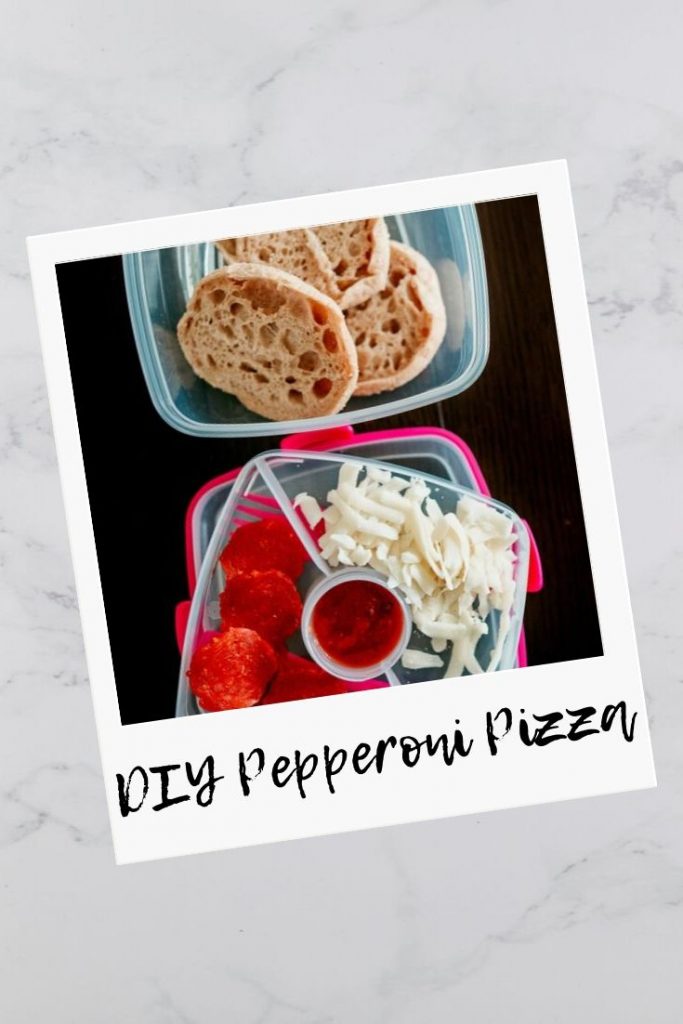 DIY Pepperoni Pizza
My answer to the endless begging for Lunchables in the refrigerated aisle of the grocery store.
English muffins or other flat bread (sandwich thins, bagel)
Spaghetti sauce
Shredded mozzarella cheese
Pepperoni and/or other toppings (bell peppers, mushrooms, pineapple, ham, olives, etc!)
Bookmark (or Pin) this page so you remember to come check back in as I add more easy lunches for kids! And come follow me on Instagram to see more back to school shares!