Oh, baby, baby, you're a wild ONE! I instantly fell in love with the idea of a "Wild One" first birthday party; however, we turned the fun factor up a notch by making it a "Party Animal" theme! I put together a list of supplies to throw your own party animal birthday party. Then take a look at all the details from Ethan's first birthday!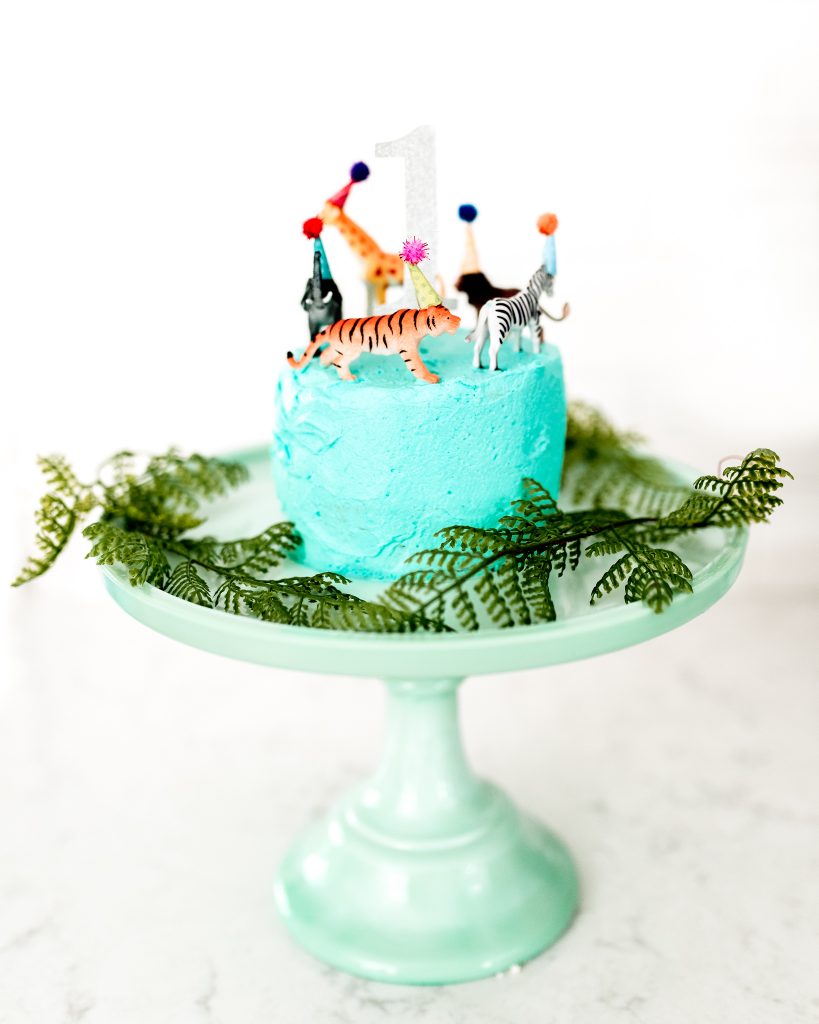 Party Animal Party Supply List
Check out my curated list of party animal party supplies! My color palette was greens and blues with other bright pops of color. Below you'll find an easy to shop collection of table settings, decor, and lots of party animals to plan a wild birthday party!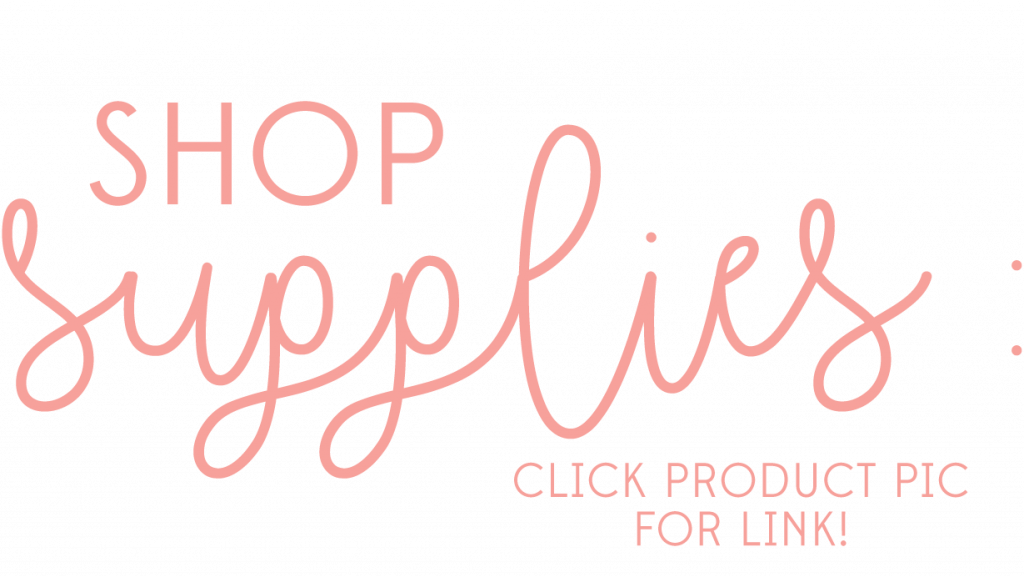 I've had a disappointing track record when ordering birthday cakes that just don't come out how I've imagined them, so I opted to make made a simple blue smash cake and decorate it with itty-bitty animal figurines in tiiiiny little DIY birthday party hats (because really, what could be cuter??) And by the looks of it, Ethan and Harper both thought it was pretty delish!
Party Animal Decor
Large jungle animal figures with more DIY hats lined the tables as a centerpiece. Monkeys swung from faux ferns strung between our island pendants. A set of large stuffed animals from Toys R Us (RIP!) were outfitted with -you guessed it- more party hats and used as decor around the party. A giant "1" made from 8x10s of Ethan's monthly milestone photos filled an empty wall so that his party guests could check out how much he's grown from birth up to his first birthday!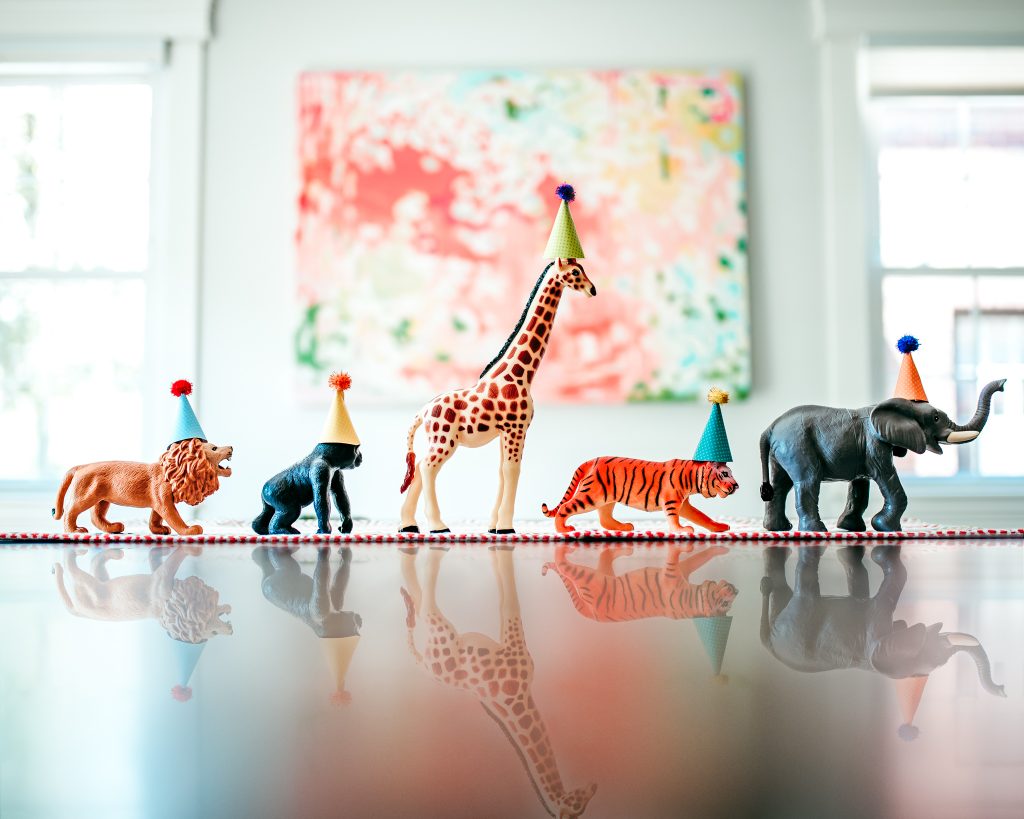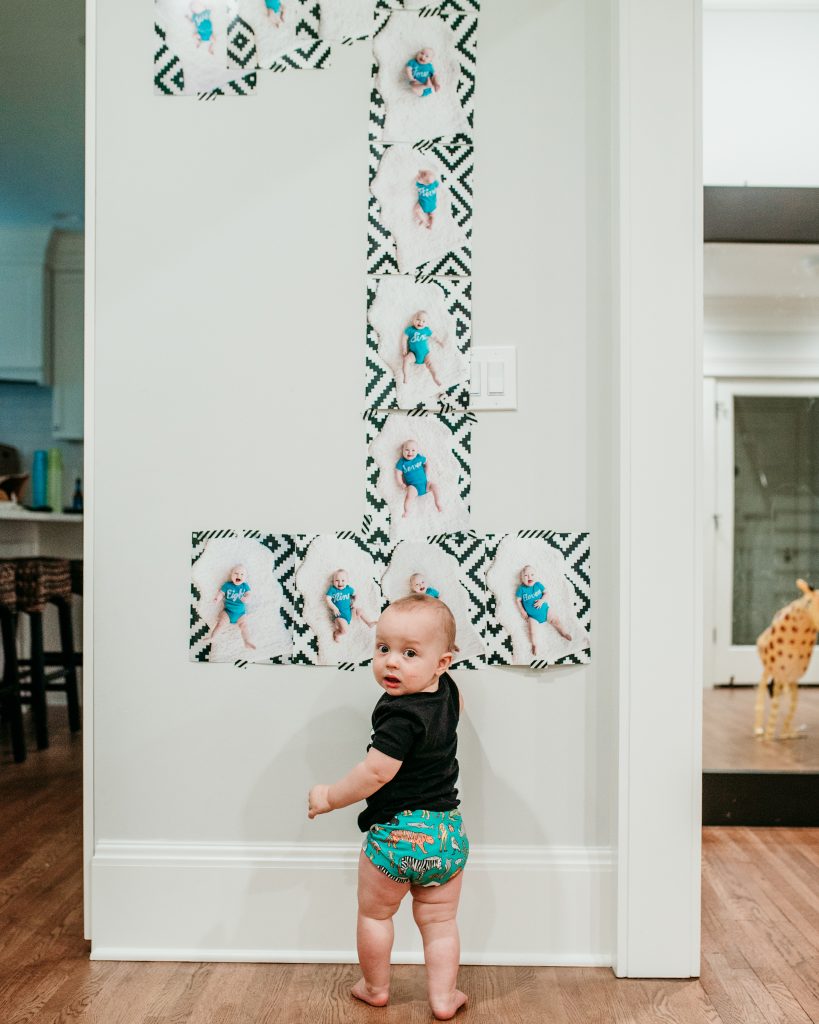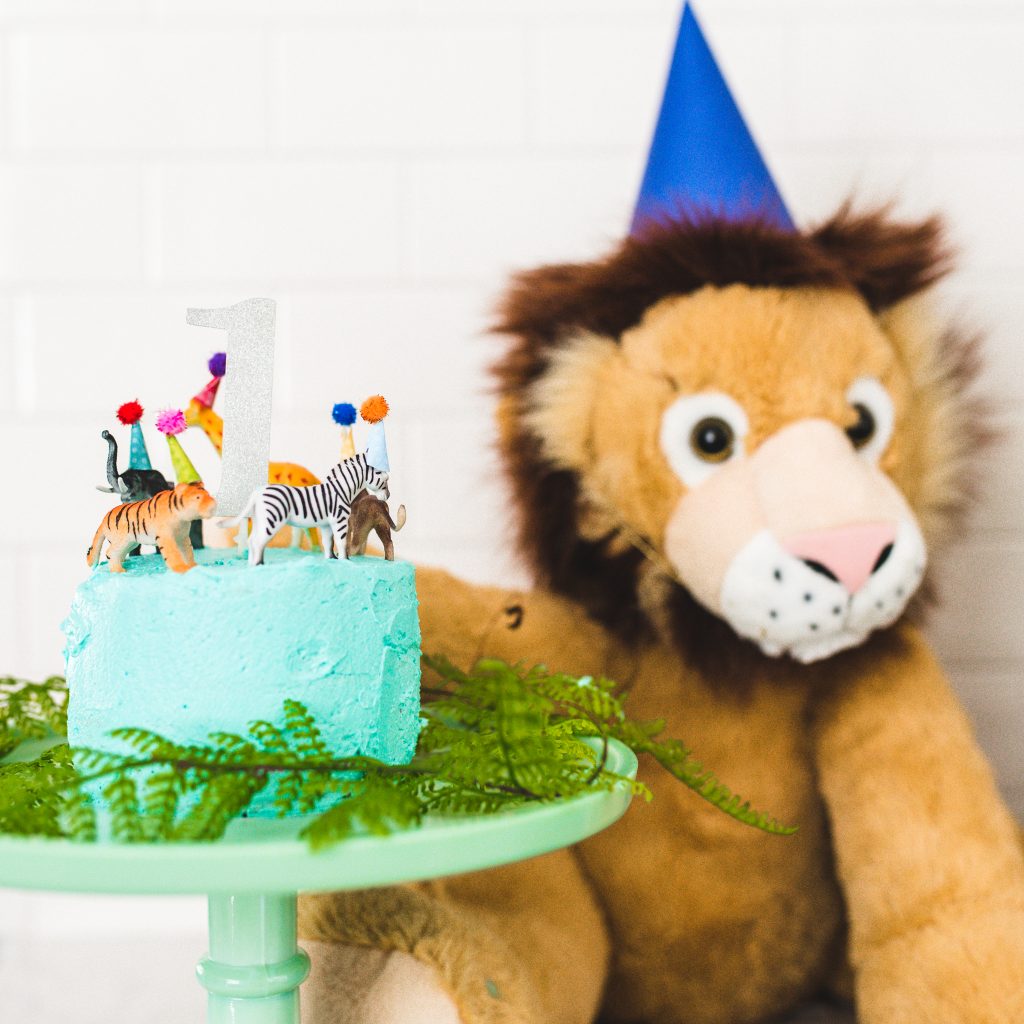 Wild Style
On-theme outfits for the whole family are also always at the top of my birthday party planning list and I loved how this wild wardrobe came together! And OMG, can everyone just take a minute to drool at all of those chubby rolls on that sweetest little party animal of a first birthday boy??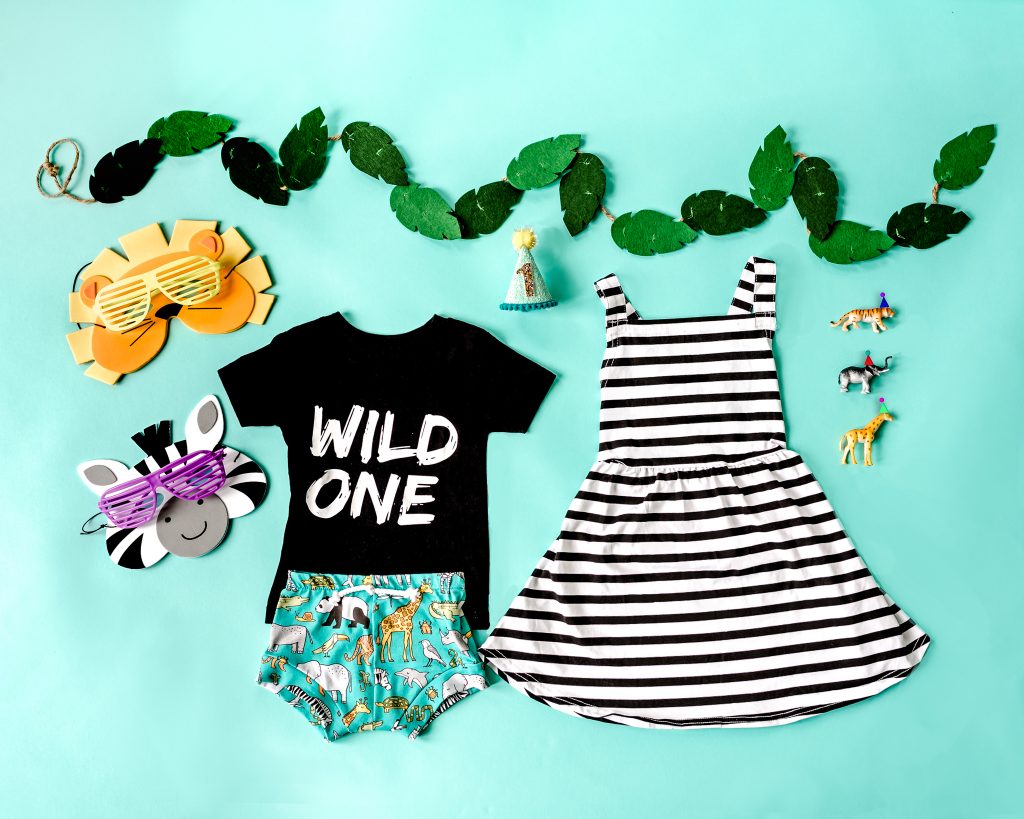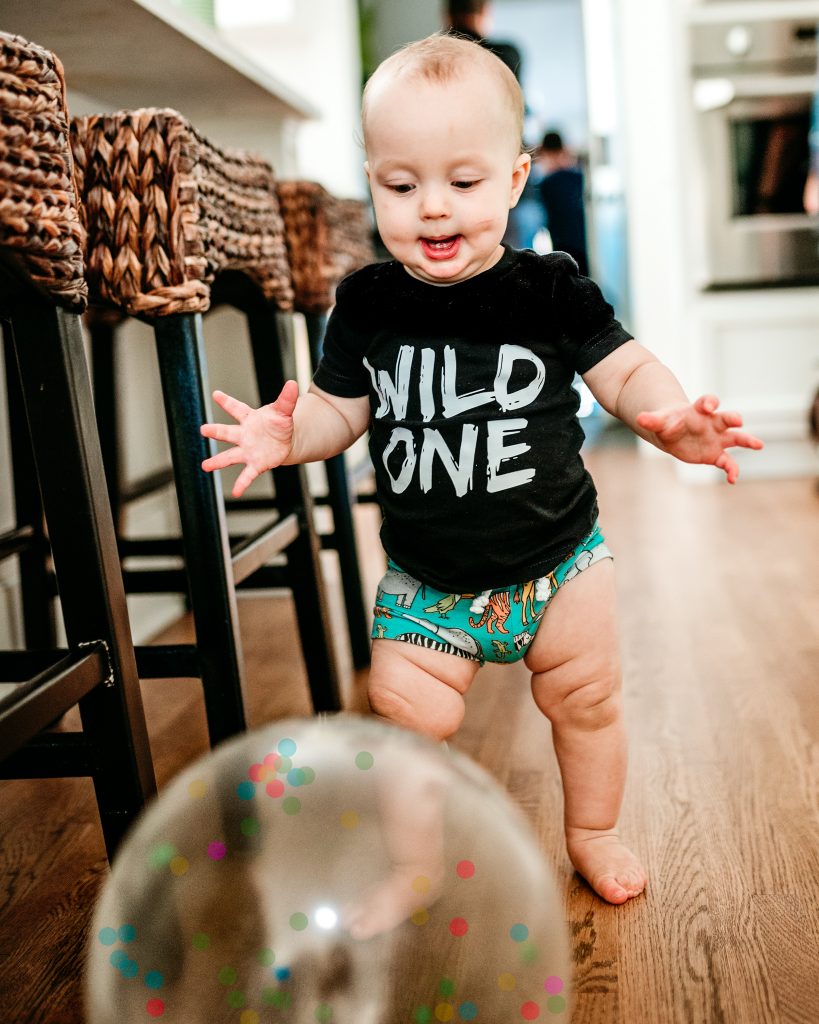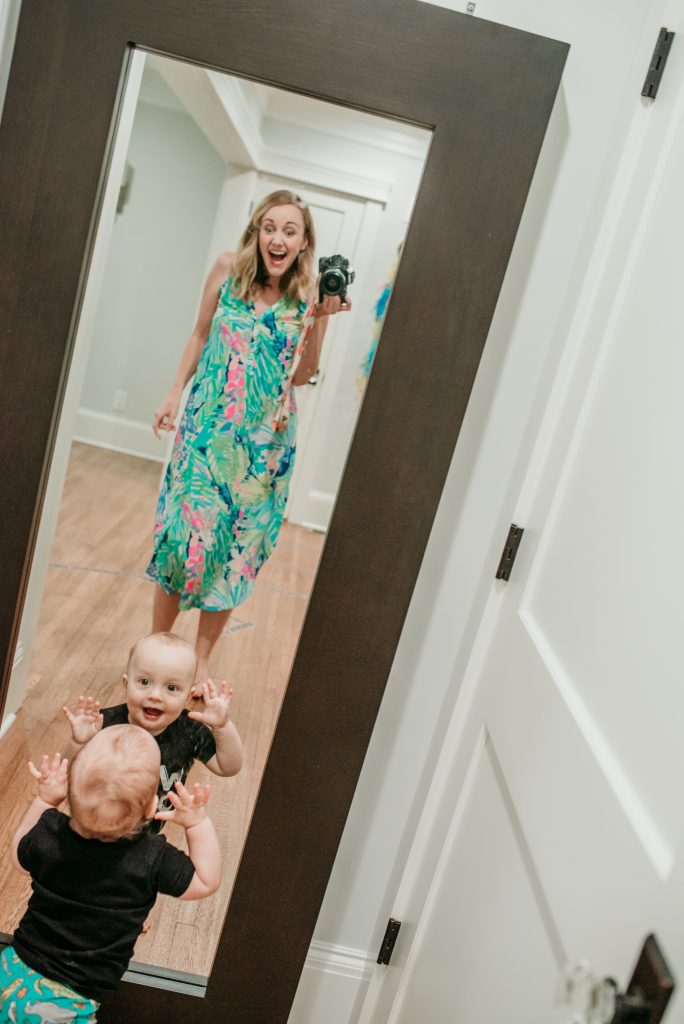 Check out Ethan's other birthday parties!