Fall is just around the corner and for us that usually means that I start noticing that pants are two inches too short and last year's tops have become cropped- meaning its time to hit the stores (or at least start clicking "add to cart")! Transitioning closets is something that I look forward to with every new season, it's such a nice refresh to begin a new season with a fresh wardrobe! Here in Ohio, we experience all 4 seasons (and some days it feels like all 4 seasons happen within 24 hours!), so I try to keep some overlap pieces that can easily be layered up or down to account for Mother Nature. I'm sharing my toddler fall style guide for both toddler boys and girls; boy moms, feel free to skip to the bottom!
Harper is almost 5 and her fall closet is going to be all about bold, colorful, staple items and fun prints! These are some of the things I picked up for her as well as some other fun items I came across! She is a little style queen and I try to pick out things that coordinate just a little bit given the probability (100%) that at some point she'll probably insist on wearing it together!
This post contains affiliate links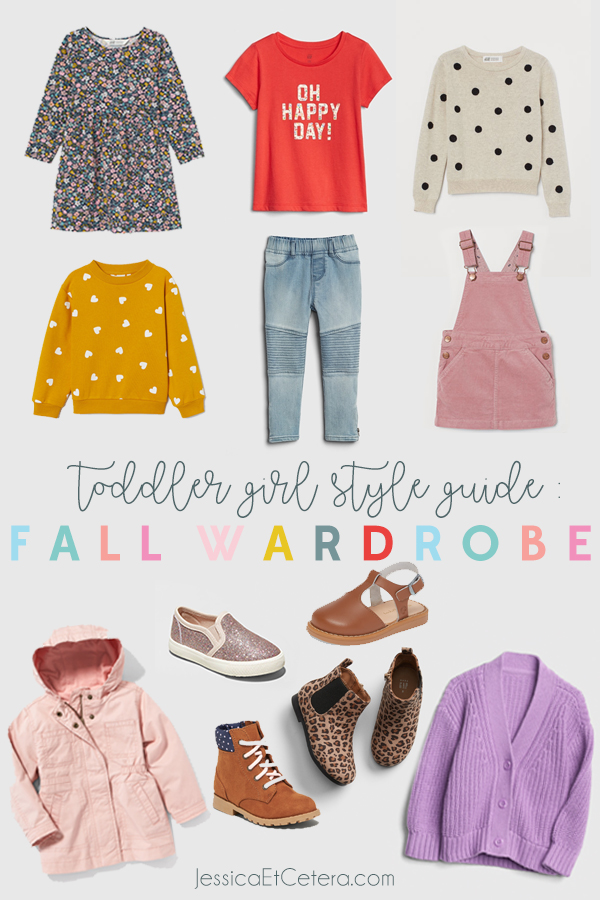 These are some more of my favorite fall fashion for toddler girls this season!
TOPS


BOTTOMS


DRESSES


SHOES


JACKETS / COZY CARDIS


+
FOR THE LITTLE GUYS
Ethan just turned 3 and his closet will be full of cozy classics with a few prints and graphic tees sprinkled in. He loves hats so I like to add a little pop of style with a knit hat to finish off his outfit and keep him extra warm. I'm not sure why, but I always find boys to be so much more difficult to shop for, the selection is always just kind of… blah. I was pleasantly surprised with the pieces I found this season and I'm excited to dress him in these comfy, cozy, layers! Check out my fall toddler style guide for boys: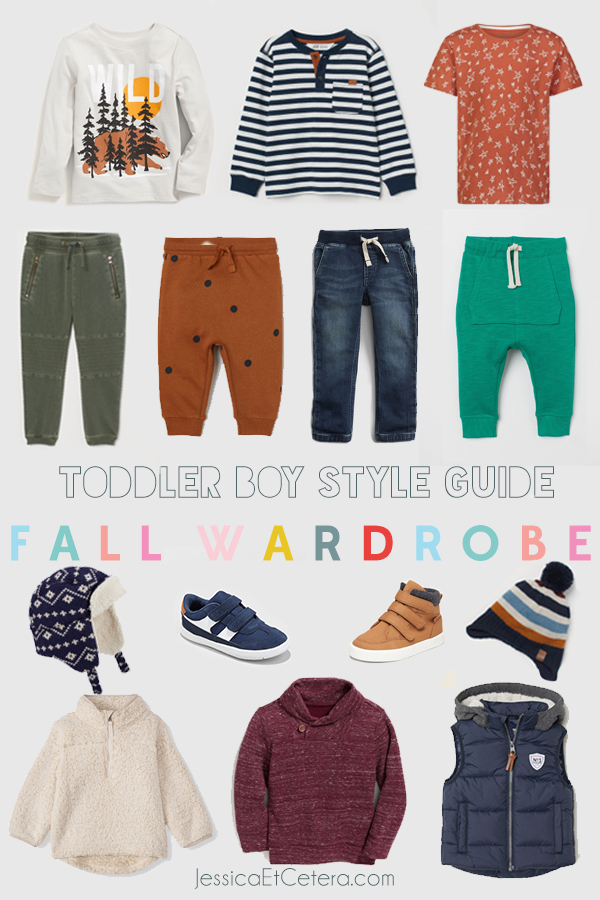 & some more of my favorite fall fashion for toddler boys this season!
TOPS


BOTTOMS


SHOES


OUTERWEAR


Follow along at @JessicaGrant14 where I will be sharing styled photos of these pieces + more this fall!