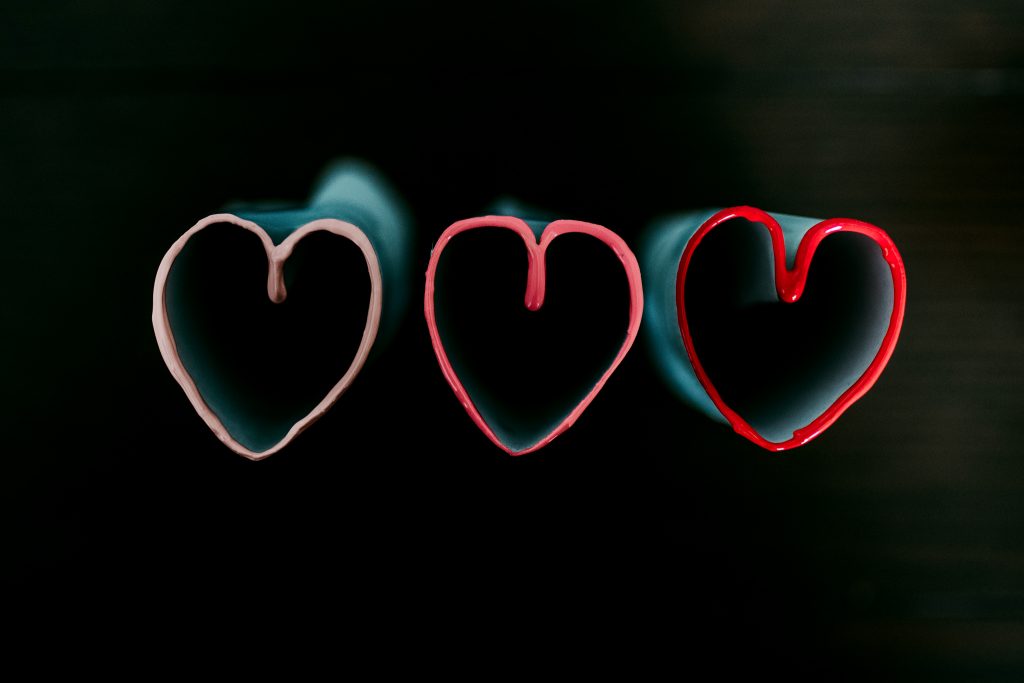 Ever since we introduced the concept of recycling to Harper, oh, say, a year ago, she has basically made it her life's work to maintain a stockpile of empty toilet paper rolls in a basket in her bathroom. "For crafts," she says. Given her dedication, I try my best to incorporate her cardboard paper roll collection in many of our crafts and activities, which is so easy to do because they really are a great multi-purpose little tool. One of my favorite easy Valentine crafts to do with the kids this time of year is paper roll heart stamps!
Looking for another fun kids' activity this Valentine's Day? Try these melted crayon valentine hearts!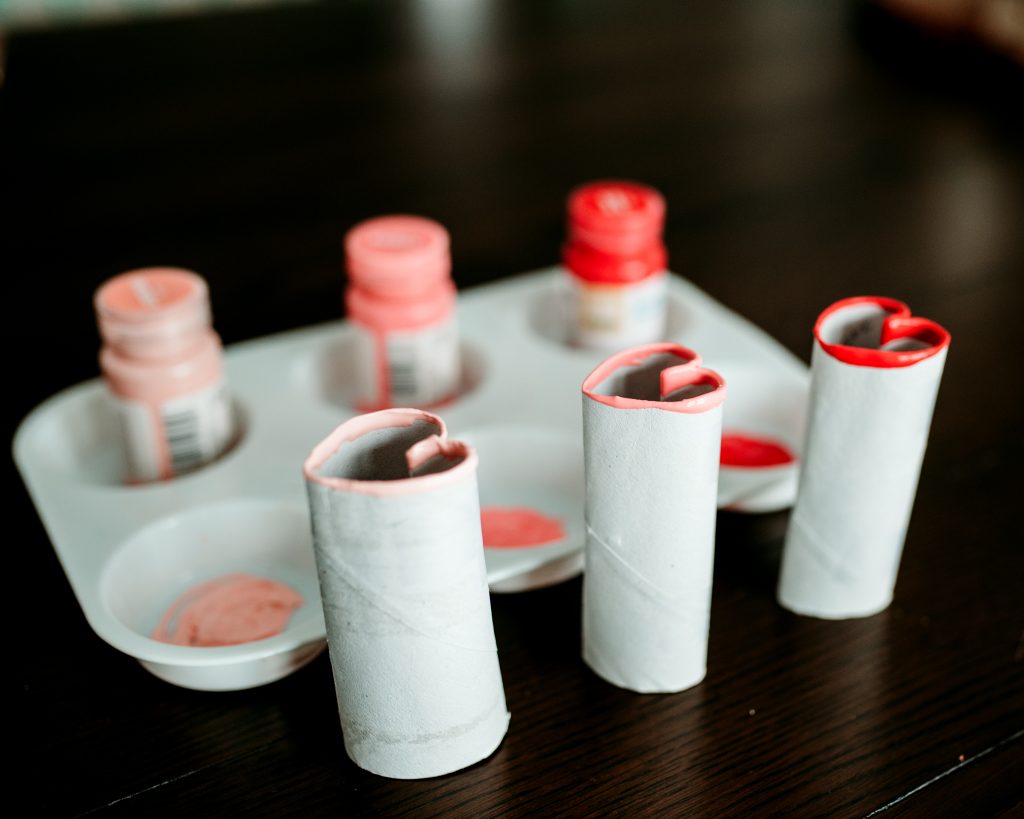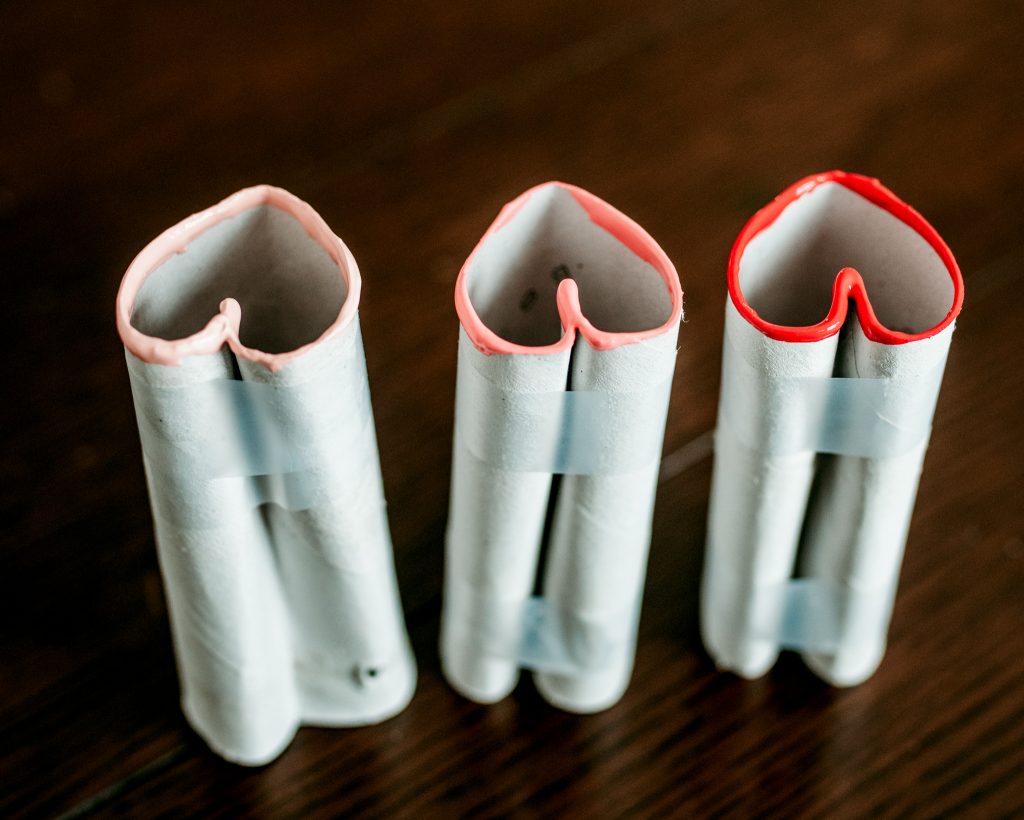 These little TP roll heart stamps are exceedingly easy to make. Just manipulate one end of the paper roll into a heart and tape across the top to hold the shape. You can leave it as a simple process art craft – where the creative expression is more of the project than the end result- or tie in a concept like pattern making.
I love incorporating the kids' art into functional pieces around the house so that they can see their work in our living space and feel proud. This simple heart print activity can be turned into gift wrap, valentines cards, a table runner, holiday framed art, and so on. The possibilities are endless and your kiddos will love to see their art on display! For this project, we used 8.5″x11″ white paper and then simply put them through a laminating machine to turn their artwork into a sweet set of homemade Valentine placemats!
Check out all the fun we had and the final absolutely adorable Valentine place setting: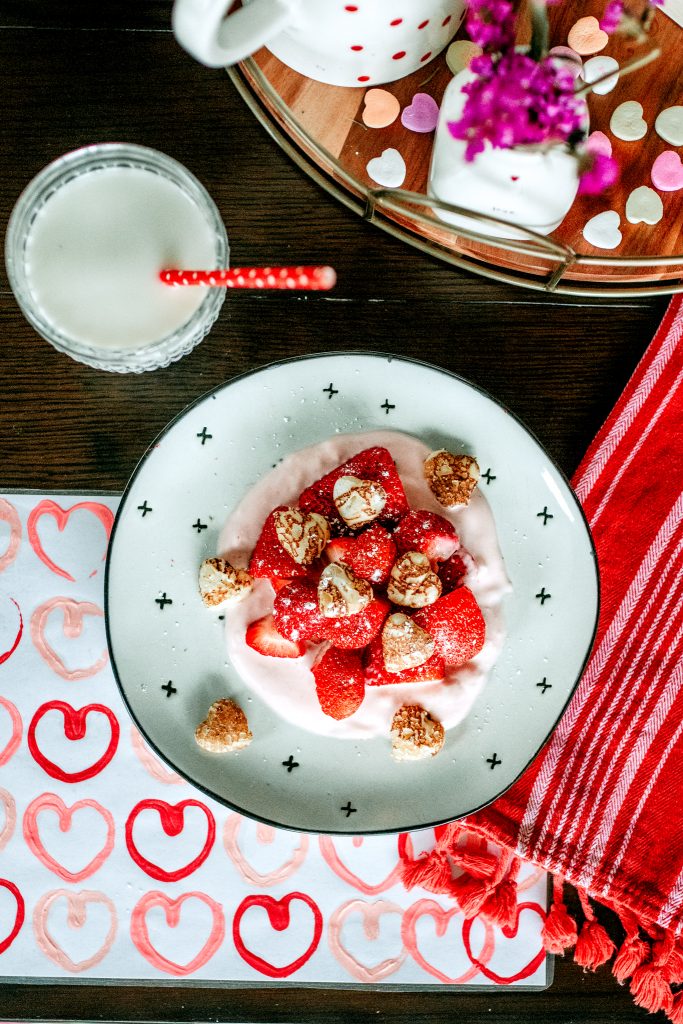 Love it ?
Make sure to Pin it for later and tag me on Instagram to share your creations!