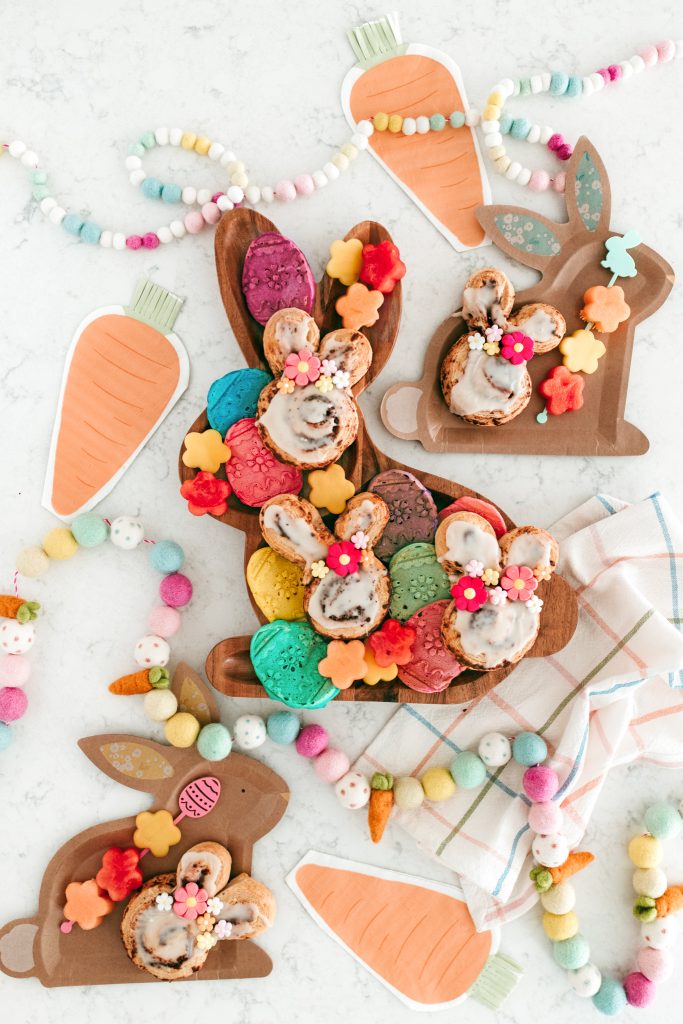 Easter is almost here, this year add a little whimsy to your table with some delicious and adorable bunny cinnamon rolls! These easy treats are an Easter morning staple at our house and the perfect addition to your Easter brunch or as a fun and tasty treat for your family and friends.
Pick up a package of your favorite cinnamon rolls from the grocery store refrigerated aisle. We prefer to use Annie's Homegrown as it's free from eggs and dairy and my youngest two have allergies. You can of course also make them from scratch but I love the simplicity of pre-made on busy holiday mornings!

Partially unwind the end of each cinnamon roll, forming two bunny ears and pinching them together at the base. Bake as directed.
Once the bunny cinnamon rolls are out of the oven, drizzle them with icing to add a touch of sweetness. You can even decorate them with sprinkles or edible flowers to make them even more festive. I added flower sprinkle bunny crowns for Josie's bunny birthday party last year and now it's my favorite way to serve them!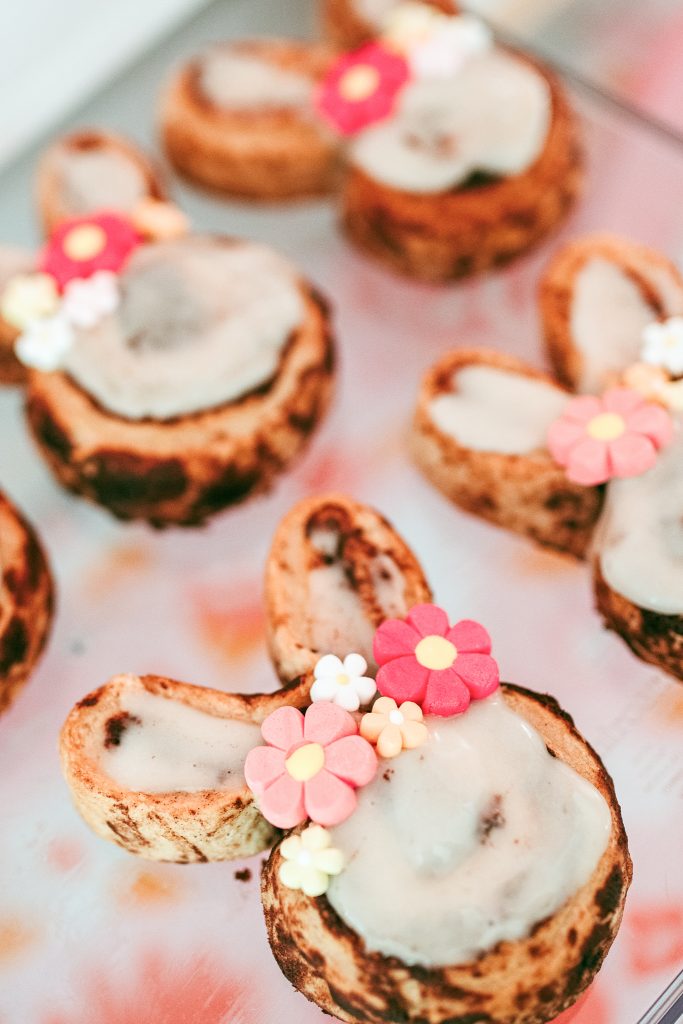 Whether you're hosting a big family brunch or just looking for a fun activity to do with your kids, bunny cinnamon rolls are sure to be a hit.
So between baskets and egg hunts this Easter, try this fun and festive treat to celebrate the holiday and create lasting memories with your loved ones.