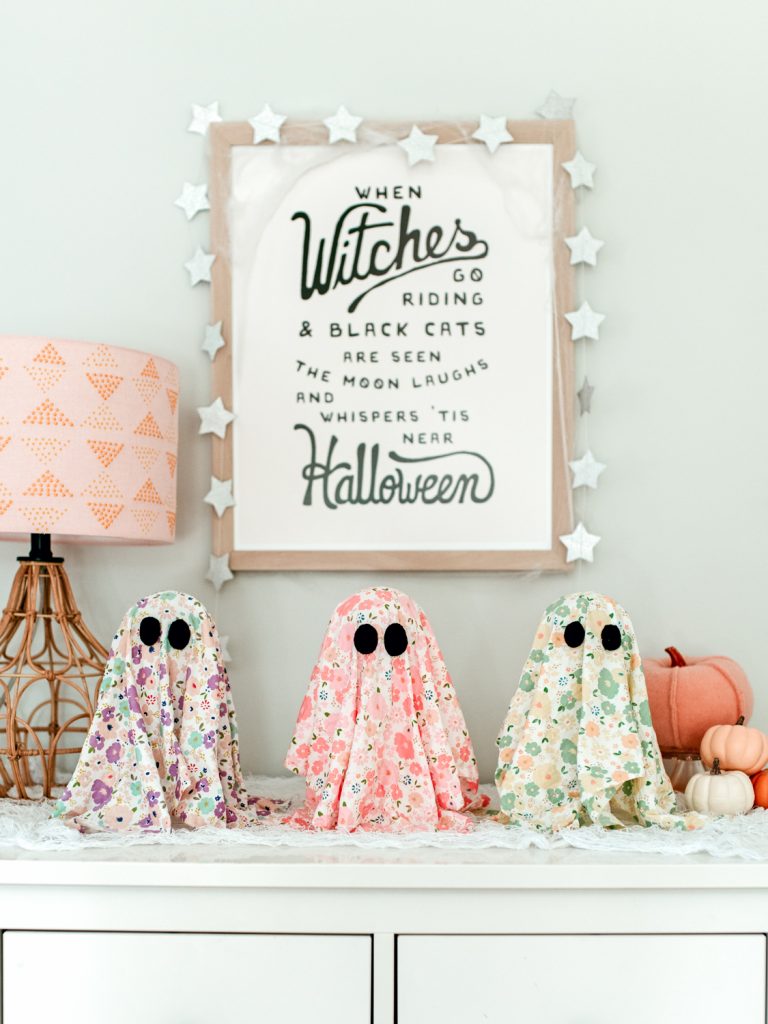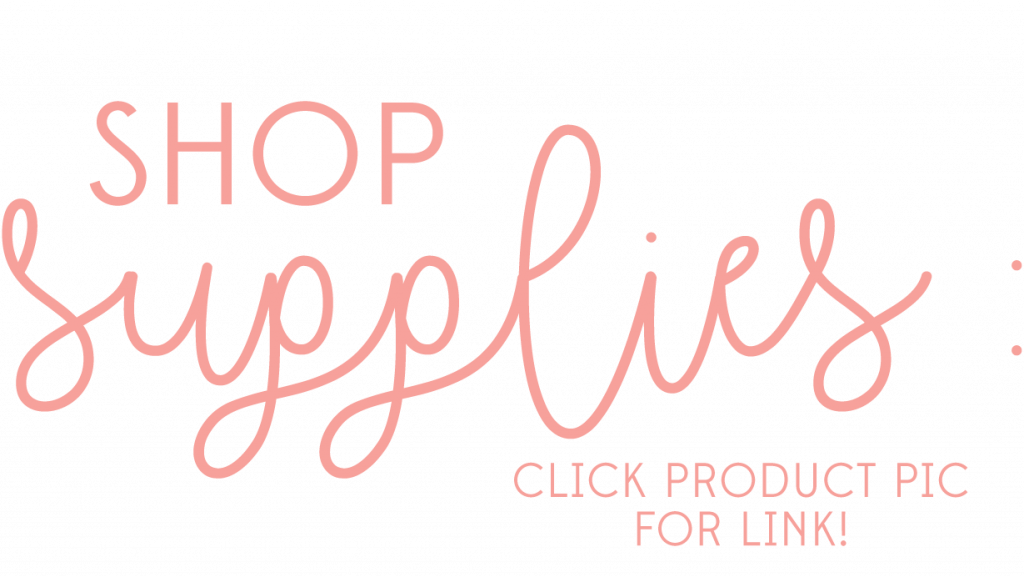 I made these adorable floral ghosts for my girls' bedroom, inspired by a vintage floral sheet ghost vibe and this cute fabric bundle I found to make the set.
You may have seen the viral cheesecloth ghost craft floating around (pun intended 🙃) this fall, but did you know you can actually use the same process with any cotton fabric?? Perfect to make custom ghosties to match your decor!
Here are the step by step directions to make your own:
Cover your workspace with parchment paper. Fill a large bowl with fabric stiffener. Put a mini balloon on the mouth of a tall jar. Saturate your piece of fabric (I used fat quarters, about 18×21″) in the stiffener, squeeze out any excess. Drape the fabric over the balloon jar, adjusting how it falls to make your ghost shape. Let dry overnight. Lift the ghost off of the jar and remove/pop the balloon. Glue on felt circles for eyes.
Tag me on Instagram if you make your own- I'd love to see!!